I'm the picture of a Type-A person—I love making sense of chaos, to organize unruly messes into neat little piles. This is true in basically every area of my life, but especially when it comes to planning travel, a fact you'll want to pay particular attention to in about seven paragraphs.
For most people, however, planning a trip is something to be dreaded, a tangled web of times, prices and dots on the map that almost makes staying at home seem preferable. Staying at home, or just winging it—which, if you're not a super-experienced traveler, can bring its own challenges.
Below, I'll provide you with a few tips to make your next trip-planning experience easy and enjoyable, so you can focus more on leaving than the daily hell of surviving until your flight departs.
1. Get Organized
The first thing I do when planning a trip is make an outline, first of the days I'll travel, and then of the general path I expect my trip to take. For example, the beginning of a trip to Southeast Asia might look something like this:
TUESDAY, NOVEMBER 1
Arrive Bangkok
WEDNESDAY, NOVEMBER 2
Bangkok (Old City)
THURSDAY, NOVEMBER 3
Bangkok (New City)
FRIDAY, NOVEMBER 4
Floating Market Day Trip
SATURDAY, NOVEMBER 5
Fly to Chiang Mai
As my trip planning progresses, I expand each day to include flight numbers and times, hotel and restaurant names and lists of activities, until I have a document that outlines every aspect of my trip.
2. Take Advantage of Tech
I have a pretty extensive library of travel information in my head, but I don't know everything. Tech tends to fill in the gap, whether I use Rome2Rio or Google Flights to plan transport, Booking.com and its amazing sorting tools or Hotellook for hotel deals and discounts. TripAdvisor and Yelp!, on the other hand, allow me to the weigh the opinions of millions of other travelers when I'm contemplating lunch.
3. Visualize Your Trip
I mentioned "dots on the map" in conjunction with your trip-planning stress earlier, but hear me out on this one: Understanding the progression of your trip, in a visual sense, is key to making sense of it—and, thus, feeling less frustrated by it. One of my favorite ways to do this is to use the "Add Destination" button in the "Directions" feature of Google Maps. Here's a screenshot of my recent trip through the Balkans visualized that way: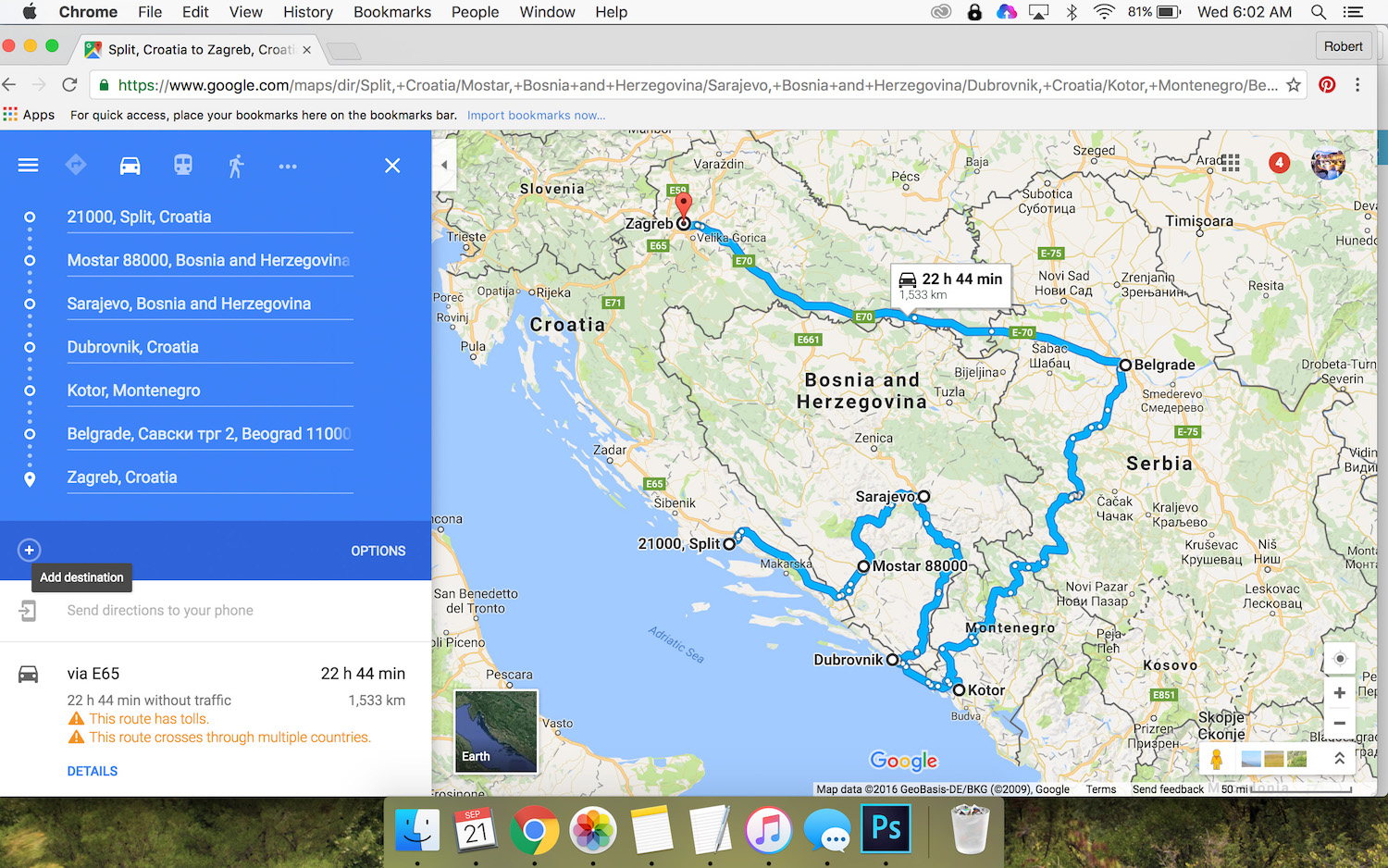 4. Knock It All Out at Once—Sort Of
You might feel tempted to spread out the planning of your next trip into ten-minute-a-day chunks, particularly if it will take place in the distant future, but I advise against that. Indeed, just as student-me believed studying session were most effective when learning an entire concept or unit in one session, I do think you need to plan your trip in large chunks. I might write something like this in my schedule:
MONDAY
6-7a
Nepal Outline
TUESDAY
6-8a
Nepal Hotels and Transport
WEDNESDAY
6-8a
Nepal Activities and Restaurants
THURSDAY
6-8a
Nepal Verify Availability and Make Pretty
FRIDAY
6-7a
Nepal Proofread and Make Final
See how easy that is?
5. Hire a Professional
If your head still hurts as you imagine planning your next trip, there's good news to be found in this article yet. Namely, I offer a Travel Coaching service whereby I plan out every aspect of your trip, from transport, to lodging, to meals and more. I assess a fee for the service, but due to my vast experience planning trips, I almost always save you money—not to mention time, most importantly, your sanity.
Can you think of any other helpful tips for planning a trip?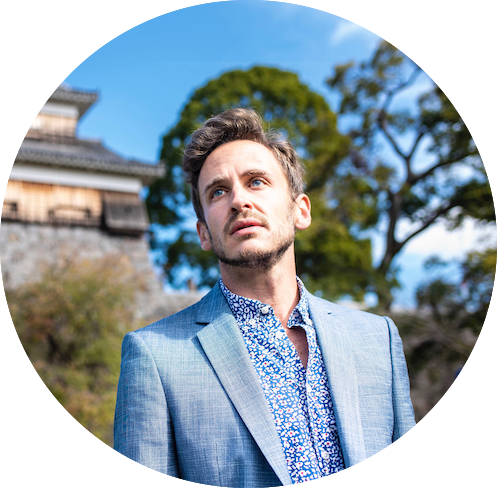 informs, inspires, entertains and empowers travelers like you. My name is Robert and I'm happy you're here!