This piece was inspired by dealchecker's recent campaign "The World's Best Home-Grown Beers"
I'll never forget the first time I actually enjoyed a beer. I was 20 and staying in Antwerp, Belgium with my friend Jill. She'd been hounding me to try Belgian beer since I arrived days before, but having only tried awful American lagers (i.e. Bud Light) prior to this, I didn't believe her when she said that Belgian beers were the best in the world.
11 years later, I've expanded my beer horizons past the Duvels, Hoegaardens and Palms of the world to include a number of craft beers. I'm far from an aficionado, however, which is why an infographic I recently stumbled upon caught my eye like it did. See it just below to get an overview of the world's current craft beer status quo, or continue reading past it to learn which of the beers it promotes are most intriguing to me.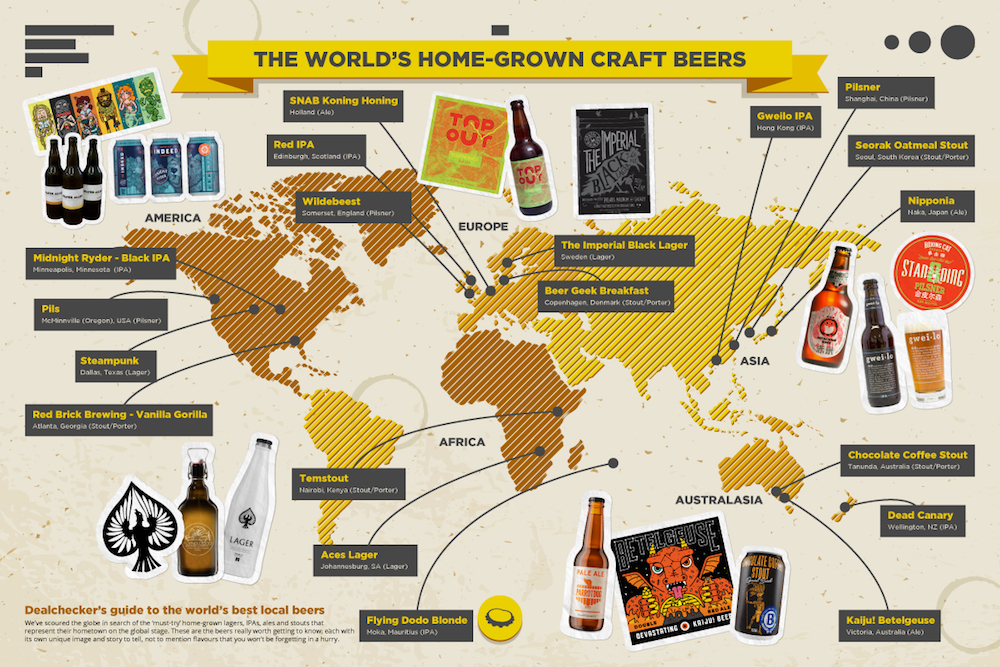 Vanilla Gorilla, USA
This beer fascinates me for two reason: 1) Its flamboyant name and 2) Because another craft beer I recently fell in love with is chocolate-flavors. Produced by Red Brick Brewing in Atlanta, Vanilla Gorilla is a dark beer brewed Madagascar Vanilla beans that not surprisingly pairs well with vanilla ice cream.
Flying Dodo Blonde, Mauritius
I've never been to Mauritius, but I know the world map well. To be sure, while I realize Mauritius is a lot bigger than it looks on a map, it shocks me that such a small country would be in the business of craft brewing. I'm sure I could find Flying Dodo Blonde imported, but my friend Marie's recent trip to Mauritius makes me want to enjoy it where it was born.
Seorak Oatmeal Stout, South Korea
Chocolate, vanilla and now oatmeal—I have a sweet tooth, at least when it comes to beer. I'll be sure to hear to Craftworks Taphouse in Seoul's Namsan district the next time I'm in the Korean capital, which will hopefully not correspond with the spread of a Middle Eastern respiratory virus.
Nipponia, Japan
I'm a sucker for anything related to Japan—it's my next trip, after all, which will mark my fifth overall to the country. A relatively run-of-the-mill Pilsener, Nipponia's strength seems to be the care with which it's made and the resulting attention to detail, two traits that are typical to most things made in Japan.
Dead Canary, New Zealand
Like Vanilla Gorilla, Dead Canary interests me primarily because of its name. Unfortunately, I can't seem to find a lot of information about it online, relating to its nomenclature or otherwise. This is yet another reason that New Zealand has definitely got to make it onto my list of travel plans for 2017.
Are any of you craft beer drinkers? If so, what are some of your favorites?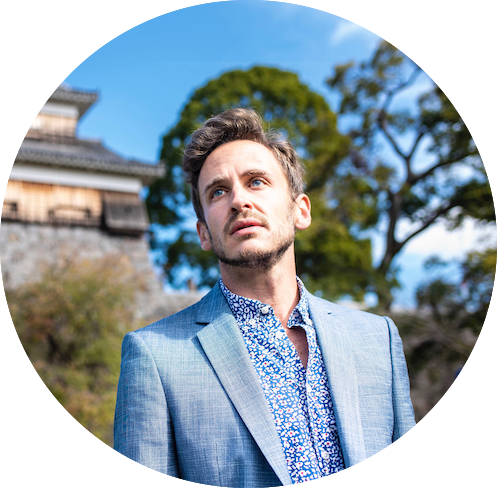 informs, inspires, entertains and empowers travelers like you. My name is Robert and I'm happy you're here!