Image via Flickr by Bryce Edwards
New York City is perhaps the most ubiquitous travel destination in the world, owing as much to its longstanding status as America's "welcome mat" as to its prominent featuring in movies and TV. Although nothing can replace iconic attractions like the Empire State Building, Central Park, and Radio City Music Hall, particularly if you're visiting NYC for the first time, going off the beaten path is never a bad thing. Follow these suggestions to plan a special New York trip that'll impress even locals — and get yourself a unique New York IHG hotel, while you're at it.
Queens Instead of Brooklyn
A decade or so ago, Brooklyn was a newborn hipster hub, a rough but up-and-coming alterna-Manhattan that stood against — and sat across from — the New York establishment. These days, Brooklyn has more in common with Manhattan than it does its easterly neighbor Queens, which means that if you're in search of a Bohemian NYC experience, it's eastward you go. Among the reasons to visit Queens is Jackson Heights, which by some measures is the most diverse place on the planet.
Skyscraper Museum Instead of an Actual Skyscraper
New York City's ever-changing skyline is a veritable forest — and, yes, museum — of skyscrapers, which might beg the question: Why on Earth would you want to visit an actual Skyscraper Museum instead of going up in a real one? Well, even if you ignore the long lines and high prices for, say, The Top of the Rock, a major advantage of visiting the museum is that it documents skyscrapers from all over the world, including Dubai's Burj Khalifa and Taipei 101. Think of it as a trip to JFK avoided, at the very least.
Fire Island Instead of the Hamptons
Unless you're Jay-Z-rich or happened to live in the time of The Great Gatsby, The Hamptons are about as real as … well, the Great Gatsby himself. The good news is that you needn't be wealthy to enjoy the best beaches of Long Island, which aren't found in The Hamptons, but instead on Fire Island, a barrier island just off the shores of the main landmass. Although Fire Island has gained notoriety as an LGBT destination, travelers of all proclivities are more than welcome.
The Beacon Instead of Radio City
I love the Rockettes as much as anyone, but getting tickets to Radio City makes me want to kick something — and not the air. Beyond the fact that seeing shows at the Beacon Theatre is a lot less stressful than doing so at its more famous sister performance hall, the theatre itself is more intimate, with more ornate, quirky decorations that also, for their part, tend to attract more obscure performers. Click here for a list of upcoming performances at the Beacon.
The High Line Instead of Central Park
Central Park is amazing — there's no denying that. It's also huge and, unless a real estate develop ever becomes mayor of New York, permanent, so there's also no urgency in seeing it. Of course, it's likewise unlikely that the new-ish High Line, an avant-garde park built atop old elevated rail tracks, is going anywhere anytime soon. But it's still a more interesting place to spend an evening than Central Park, if only for the awesome views.
Isn't this fun? The great thing is that you can do this for most any New York attraction you imagine. Can you recommend any NYC alternatives in the "Comments" section below?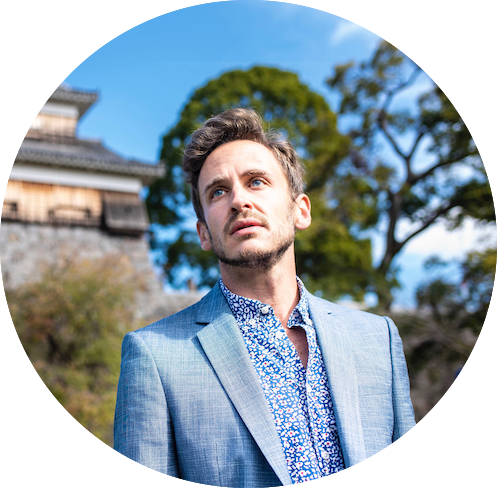 informs, inspires, entertains and empowers travelers like you. My name is Robert and I'm happy you're here!