Many years, on one of my first trips to Thailand, I was surprised to learn that an American I met in some shithole bar at Khao San Road had flown nonstop—from New York. "About 18 hours," he said, reflecting on the time it had taken to fly from JFK to Bangkok's Suvarnabhumi Airport. "Yes—in coach."
I'd known about Thai Airways' nonstop from LAX, but at the time, it seemed impossible—not to mention, logically dubious—that Thailand's flag carrier would also fly to New York City. (As it turns out, New York is only ~400 miles farther than Los Angeles from Bangkok according to the "great circle" distances airplanes fly.) But I digress.
As of January 2017, no nonstop flights between the U.S. and Thailand exist, on Thai Airways or on any other airline. Thai, for its part, has suggested it might one day resume stateside service, but for now, let's examine why service ceased in the first place.
When Did U.S.-Thailand flights end?
Thai Airways ended service on the BKK-JFK route on July 1, 2008. Thai's BKK-LAX flight was nonstop until May 1, 2012, at which point is become a one-stop service via Seoul's Incheon Airport. As of October 25, 2015, Thai Airways has canceled the BKK-ICN-LAX route and no longer serves the United States, except as a codeshare with other Star Alliance airlines. The only sense in which a direct flight to Thailand from USA exists now is that you can fly on the same airline; it's not nonstop, however.
Why did U.S.-Thailand flight end?
Nonstop Thailand-U.S. flights are extremely long, which present two problems: 1) They push the limits of aircraft range capabilities; and 2) They are difficult to operate profitably, and were particularly so when Thai operated them due to fuel costs at the time. In Thai Airways' case, both of these problems converged when losses on U.S. routes forced the carrier to eliminate the ultra-long range Airbus A340-500 from its fleet. Additionally, Thailand is a "low-yield" destination in general.
What is Thailand's FAA safety rating?
On December 1, 2015, less than two months after Thailand canceled its BKK-ICN-LAX service, the United States Federal Aviation Administration (FAA) downgraded Thailand from "Category 1" to "Category 2," indicating a decline it its assessment of the safety of air travel in Thailand.
Future U.S.-Thailand flights?
Unless and until the FAA upgrades Thailand back to Category 1 status, no carrier, Thai or U.S., can launch new air service to Thailand. So, while Thai Airways has discussed using its new long-range Airbus A350 or Boeing 787 aircraft to resume service to the U.S. (likely via LAX or SFO), Thailand's FAA safety rating precludes this. Likewise, while some speculate that United Airlines would like to launch SFO-BKK nonstop, this is also impossible given the FAA's most recent assessment of Thailand's air travel safety.
More recently, while Thai Airways has said that LAX to Thailand nonstop is unlikely, it's possible that the carrier could resume service to JFK, or even launch Chicago and Seattle. The latter of these, combined with Thai's CEO mentioning that the airline is looking at partnerships outside of Star Alliance, has led some to speculate that Thai could soon begin codesharing with Alaska Airlines, which is based in Seattle.
The Status Quo: Non Stop Flight to Thailand from USA
Thai Airways once served both Los Angeles and New York nonstop from Bangkok, but not even one-stop service from the U.S. to Thailand exists any longer on that airline. Although it's possible, given the development of longer-range and more fuel-efficient aircraft, that Thai and other carriers could one day launch nonstop U.S.-Thailand flights again, a December 2015 ruling from the FAA creates a legal barrier that is insurmountable unless and until Thailand's air safety standards improve.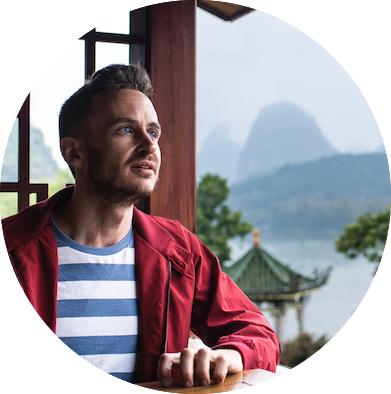 informs, inspires, entertains and empowers travelers like you. My name is Robert and I'm happy you're here!