Many years, on one of my first trips to Thailand, I was surprised to learn that an American I met in some shit hole bar at Khao San Road had flown nonstop—from New York. "About 18 hours," he said, reflecting on the time it had taken to fly from JFK to Bangkok's Suvarnabhumi Airport. "Yes—in coach."
I'd known about Thai Airways' nonstop from LAX, but at the time, it seemed impossible—not to mention, logically dubious—that Thailand's flag carrier would also fly to New York City. (As it turns out, New York is only ~400 miles farther than Los Angeles from Bangkok according to the "great circle" distances airplanes fly. But I digress.)
As of September 2019, no nonstop flights between the U.S. and Thailand exist, on Thai Airways or on any other airline. Thai, for its part, has suggested it might one day resume stateside service, but for now, let's examine why service ceased in the first place.
When Did U.S.-Thailand Flights End?
Thai Airways launched nonstop flights to Bangkok from USA (specifically, from LAX and New York-JFK), using A340-500 aircraft, in the 2005. However, it didn't last long. Thai ended service on the BKK-JFK route on July 1, 2008, while Thai's BKK-LAX flight was nonstop until May 1, 2012, at which point is become a one-stop service via Seoul's Incheon Airport. That's the bad news.
The worse news? As of October 25, 2015, Thai Airways has canceled the BKK-ICN-LAX route and no longer serves the United States at all, except as a codeshare with other Star Alliance airlines. The only sense in which a direct flight to Thailand from USA exists now is that you can fly on the same airline; it's not nonstop, however.
Why Did Direct Flights from Thailand to US End?
Direct Flights to Bangkok are Not Profitable
direct flights to Bangkok from USA are extremely long, which present two problems. The first of these is profit—in general, ultra-long haul (ULH) flying is unprofitable, with flights between major business centers (Singapore Airlines' SIN-EWR flight and Qantas' LHR-PER services come to find) being the only exception. Unfortunately for Thai, Bangkok is what's known as a "low yield" destination, which means that profit is nearly impossible for a route like JFK to Bangkok nonstop, even under the best circumstances.
Right Aircraft, Wrong Time
The circumstances of Thai's JFK and LAX to Bangkok direct service, to be sure, were less than ideal. At the time, Thai relied on the gas-guzzling A340-500, which had the technical range for ULH missions, but did so at a cost well above the RSM (revenue per seat mile) Thai earned on the route. Although the carrier now operates more efficient 787-9 and A350 aircraft, which would theoretically allow it to restart both routes, Thai is not in the financial situation to take such a huge risk—there's another big barrier in place as well that makes LAX to Bangkok nonstop very unlikely.
Thailand's Safety Record is Shady, to Say the Least
On December 1, 2015, less than two months after Thailand canceled its BKK-ICN-LAX service, the United States Federal Aviation Administration (FAA) downgraded Thailand from "Category 1" to "Category 2," indicating a decline it its assessment of the safety of air travel in Thailand. If Thai has any hopes of restarting direct flights to Bangkok from the US, this will need to change.
The Truth About Future U.S.-Thailand Flights
Unless and until the FAA upgrades Thailand back to Category 1 status, Thai Airways cannot launch new air service from the US to Thailand, LAX to Thailand nonstop or otherwise. So, while Thai has discussed using its aformentioned long-Airbus A350 or Boeing 787 aircraft to resume service to the U.S. (likely via LAX or SFO), Thailand's FAA safety rating precludes this.
On the other hand, while some speculate that United Airlines would like to launch SFO-BKK nonstop, this presents the problem of profit, since United would likely have difficult making such a route work, even from its Pacific mega-hub in San Francisco. As sad as it is to admit, it seems relatively unlikely that direct flights to Bangkok from the US will resume anytime soon.
The Bottom Line
It's anybody's guess as to when—or whether—direct flights to Bangkok from the US will resume. Central to this stalemate is the fact that as of September 2019, Thailand continues to lack the "Category 1" safety rating with the US Federal Aviation Administration (FAA) in order to Thai Airways to restart flights. While US carriers (probably United) could launch direct flights to Thailand if they so choose, the low profit margin of direct flights to Bangkok from USA makes doing so an unattractive prospect, to put it mildly.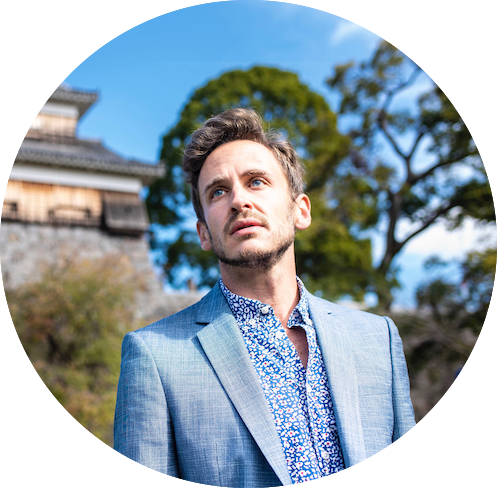 informs, inspires, entertains and empowers travelers like you. My name is Robert and I'm happy you're here!