I hate this country.
Those were the first words out of my mouth on November 9, 2016, and I meant them. My follow up—that I hoped one of America's enemies would drop a bomb on D.C.—was more rooted in hyperbole, but I knew the moment Donald Trump was elected president that I would not be able to reconcile my anger on U.S. soil.
Half a year later, insects shriek as I scurry beneath a limestone karst, rushing to get back to my villa before the Andaman high tide renders it inaccessible. My doomsday wish yet un-granted, Pyongyang merely threatening a nuclear attack and Tehran completely silent, the ethereal realm is just as many trumpets short of seven as the literal one: I knew they weren't locusts from the first note they sang.
(During the summer of 1998, cicadas plagued the St. Louis suburb I called home.)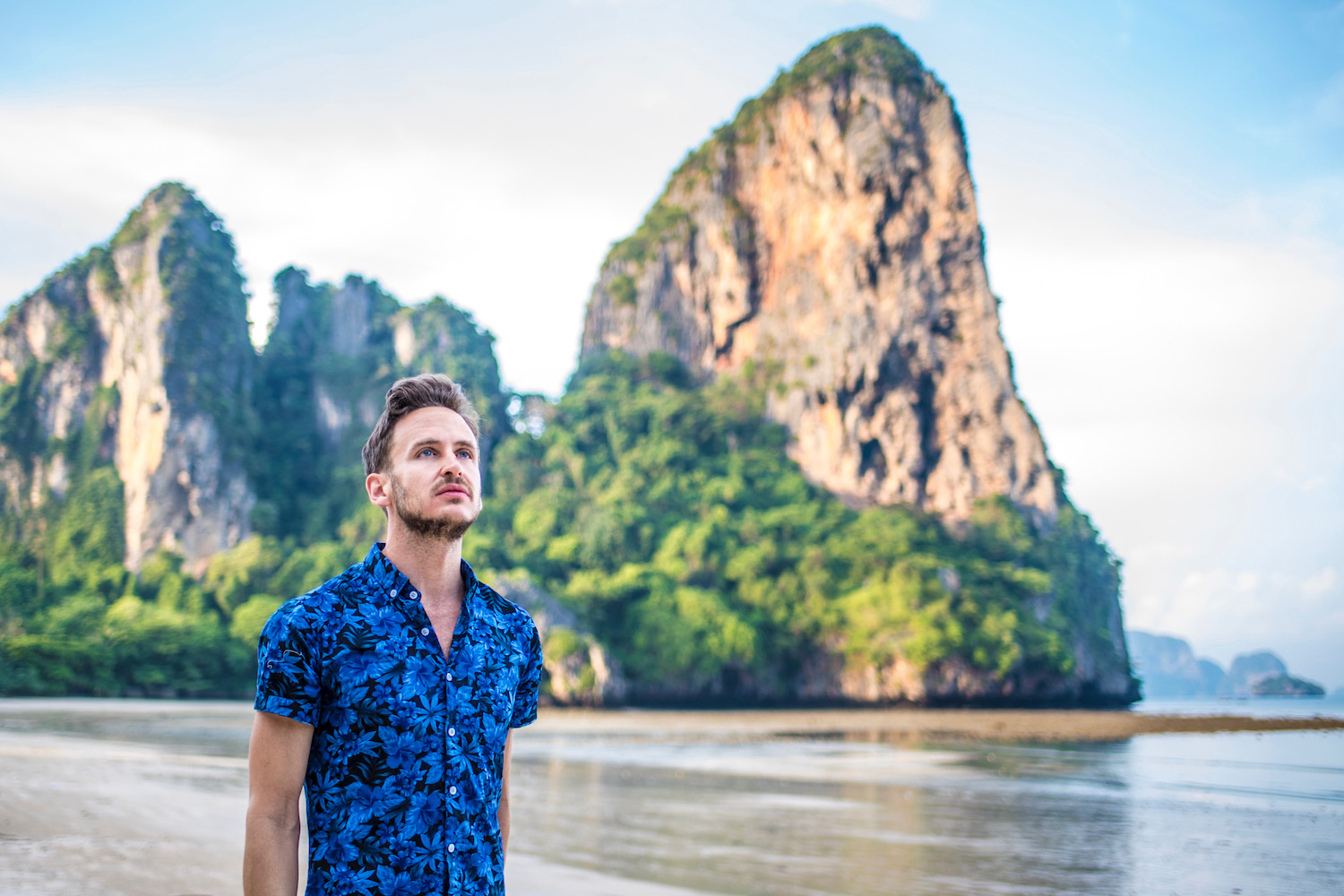 I'd had the prescience to schedule a trip to Nepal for the second week of November—the Himalaya didn't help me cope with President-elect Trump, but it did help me forget. I capped off my mile-high rehab with a weekend in Bangkok, where I had dinner with Eriko, whose apartment I'd rented when I called Thailand home back in 2012. Among other conversation topics, she talked me through the steps of getting a long-stay visa through a Thai language school.
Months later in the country's Krabi province, I'm climbing again, far above the karstic caves the cicadas' shrieking swam through, pulling on ropes and pulled upward by my primate instincts. Beauty blinds me as I reach the viewpoint, but the perspective I seek is more practical than panoramic: I need to make sense of this jungle.
I'd lived in five houses by the time I was 13, in 1998, and that would increase to seven—number six was where I stayed with my dad every other weekend—by the time another half a year had passed. It's no wonder I grew into an adult for whom flying across an ocean is easier than making it through the supermarket.
Sometimes, I sigh, looking down on Railay Bay half a year after reuniting with Eriko and 19 years after the divorce, I wonder: Am I living in the present, or remembering the past?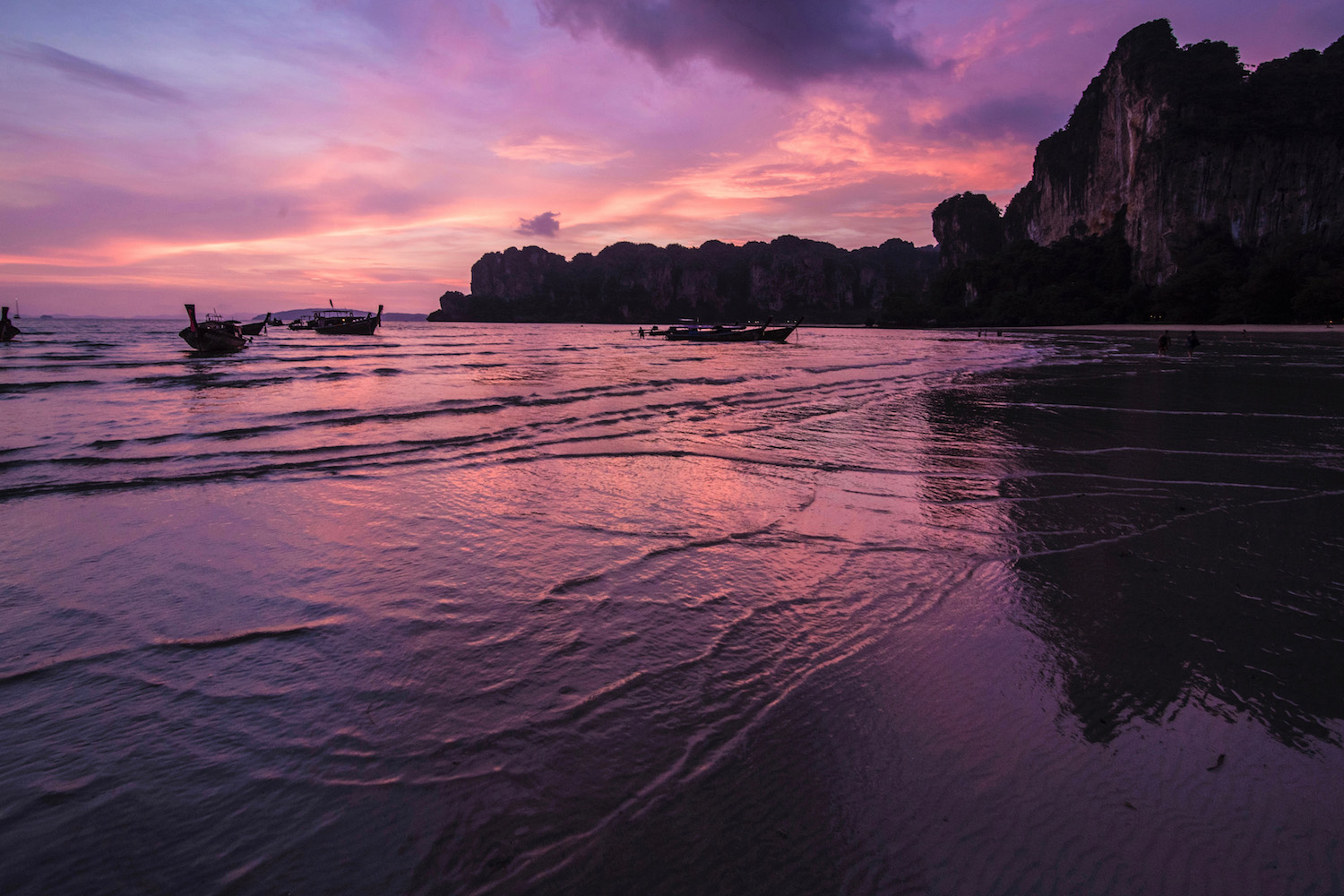 "They're overwhelmingly grey and colorless," I tell the woman standing on Phra Nang Cave Beach with me, when she remarks how delightful it must be to watch sunsets all around the world. "But this sky is screaming: Like Crayola's 'Shocking Pink'."
My biggest fear about leaving Austin, one of the only places I've been where the day ends in a consistently colorful way, was that I would never again see fluorescent hues reflected on the water beneath me. This was a daily occurrence on Lady Bird Lake, whose waterfront had been my home for most of the previous decade, my 14th or 15th dwelling in 32 years—I stopped counting at some point.
Yet I feared leaving America because I became a hypocrite the moment I left the ground. The privilege of being a U.S. passport holder—and a white, male one at that—was most of what empowered me to relocate as easily as I did. I would, of course, affect more change from outside, motivating other white men (and women) to see the world and begin deconstructing their privilege, but I still felt like a draft dodger.
Not that I was anywhere close to deconstructing my own—my parents had raised me to be oblivious to how lucky we were, for our white skin and for every other reason. Both supported the winner of the 2016 presidential election: My father by voting for him; my mother by not voting at all.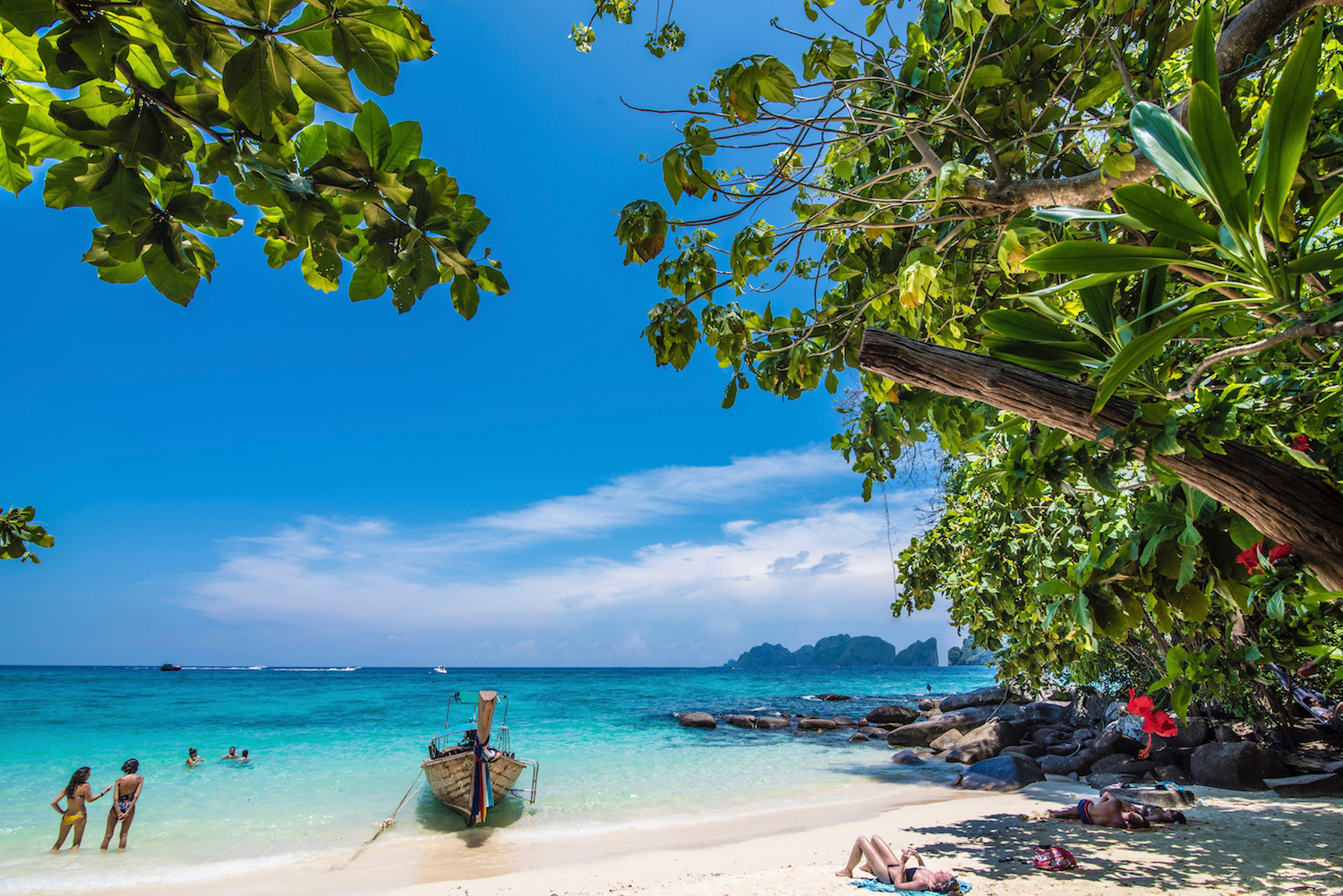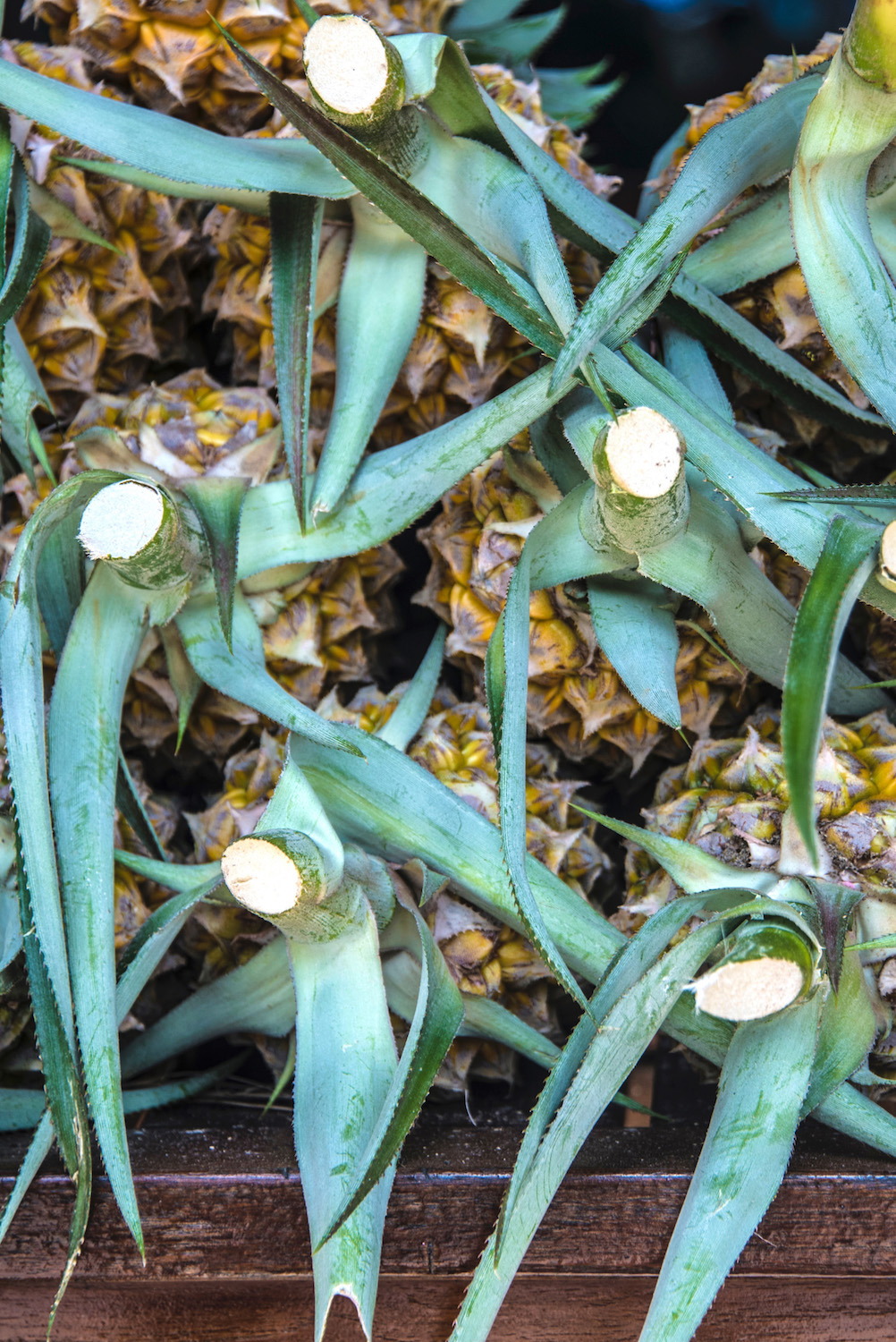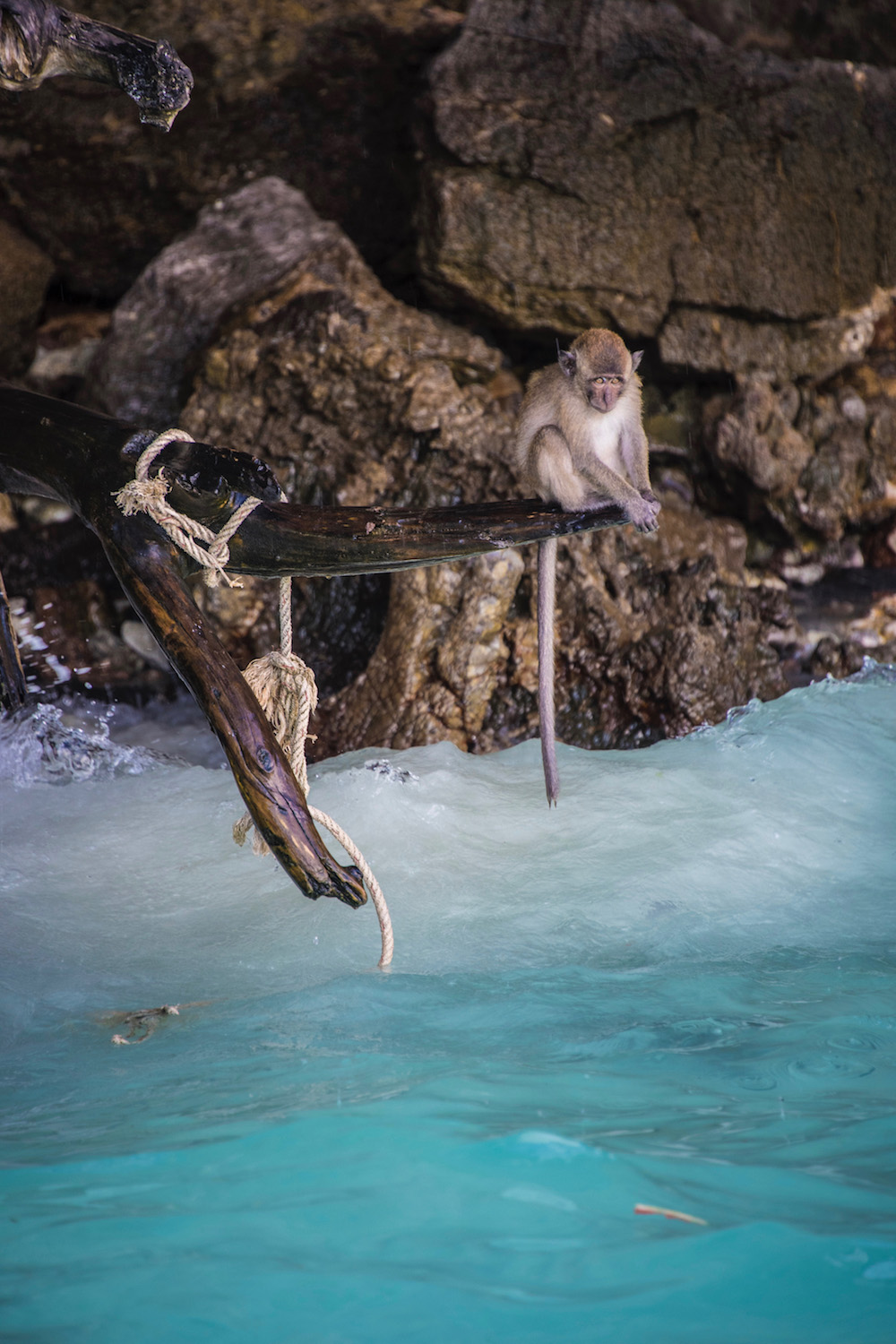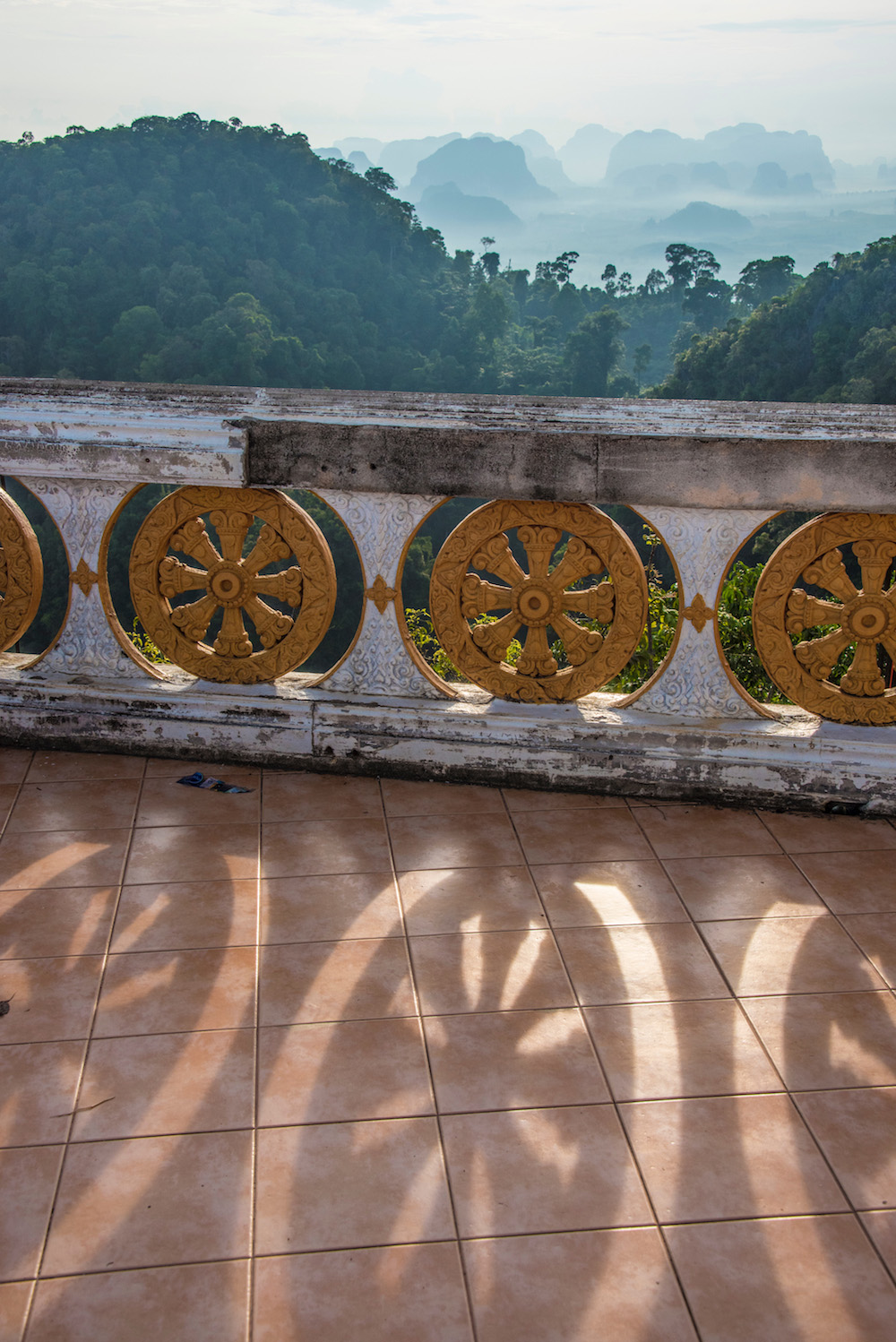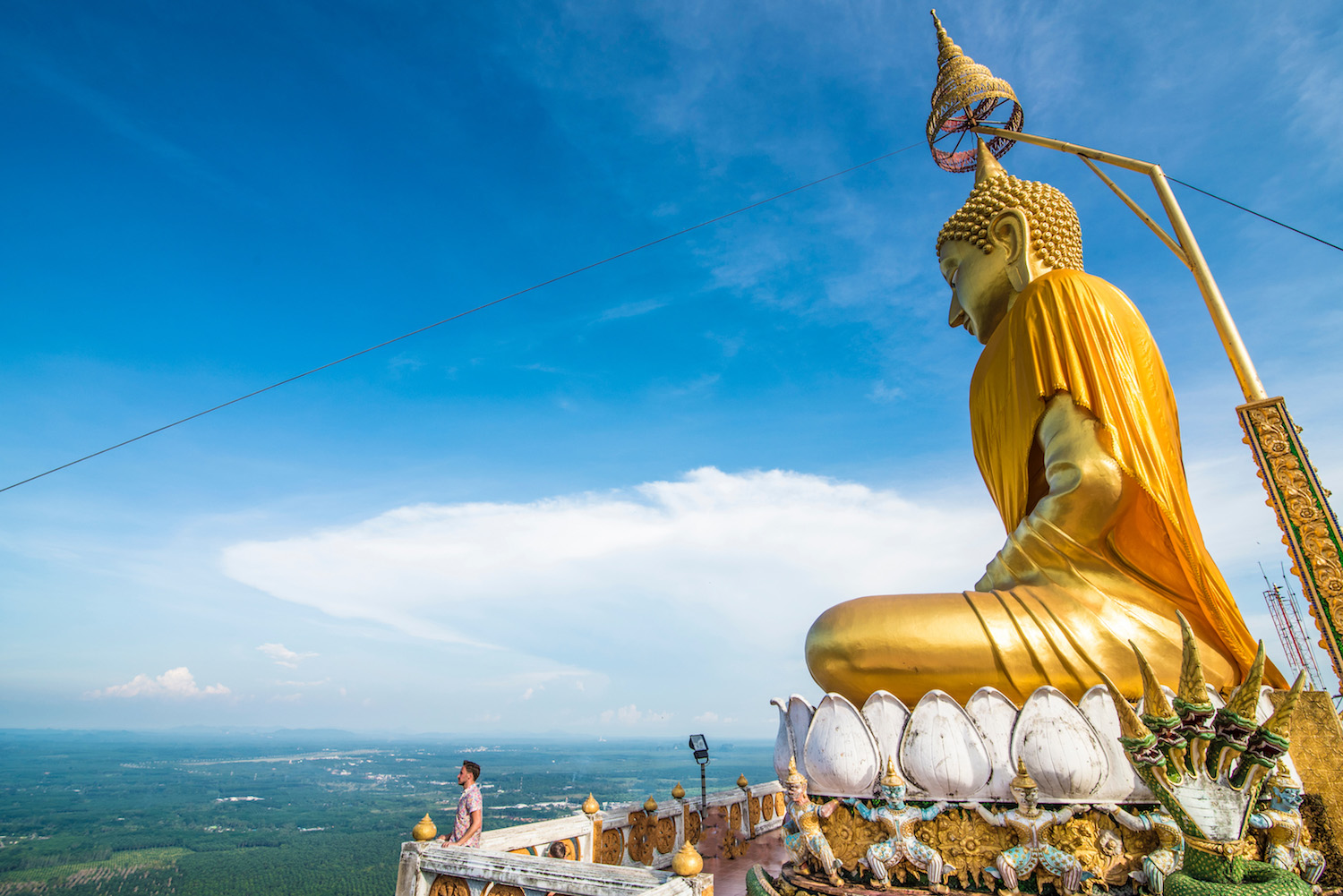 I expected to cry when I left my mattress of four years at the dumpster, having given away or sold all my other non-portable belongings the night before, but my sorrow disappeared like the blackness from the sky as the sun rose, like the Texan earth beneath me as the first of three planes that would take me to my new home blasted off.
I feel sadder on Koh Phi Phi Don this morning, when I hear the crunch of a snail beneath my flip-flop as I rush out of my sea-view bungalow to catch a boat back to the mainland. The vocal frying of a young American woman, blathering on about how beautiful "Phuket" is, makes me happy I abandoned ship, and almost makes me wish it would sink—both the red-white-and-blue one, and the one that's taking me to Klong Jilad Pier.
You see, I still haven't fully reconciled my anger six months after the election, five weeks after resettling on Thai soil, four days into my weekend break from the cacophony of Bangkok, the white sand of Krabi's beaches so pressed into my skin's crevices I'd need three hours in a hard-water, hot-water Austin shower just to wash it out.
(The election and the Muslim ban, Betsy DeVos, the failed Obamacare repeal, Jeff Sessions, the Russia revelations, Neil Gorsuch—need I go on?)
Her voice also makes me long for my family—my mother more than my father, my sister more than my brother. The fabricated dream of my childhood more than the nightmare it mostly was. The sound of motions being gone through more than the beating of any heart.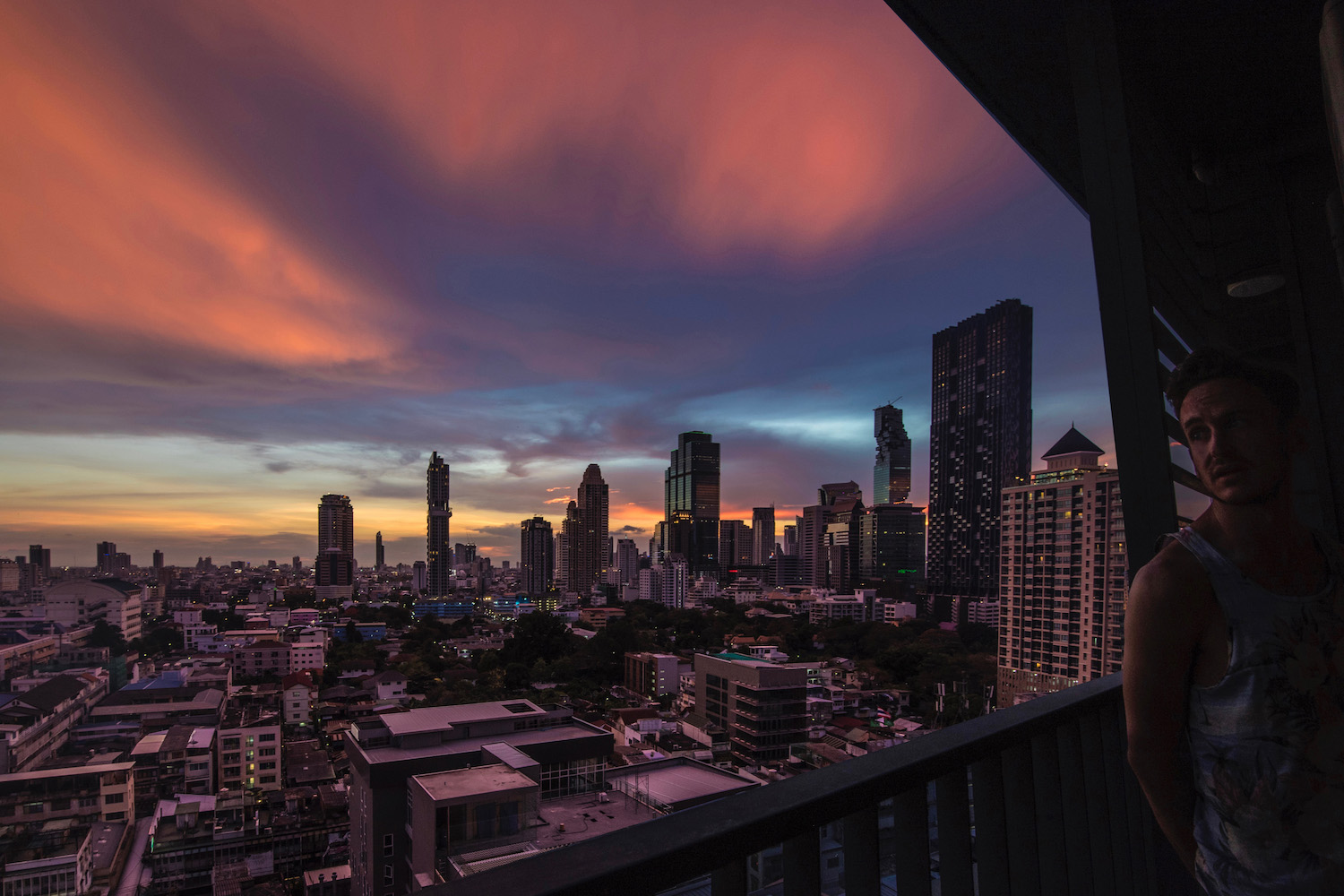 I spent yesterday evening at Krabi's Wat Tham Suea, a Buddhist temple perched atop one the limestone karsts so iconic of the province. Or at least I planned to: Having ascended its 1,272 steps during the hottest part of the afternoon, I decided to skip sunset in lieu of dinner and A/C.
But tonight as I peer off my Bangkok balcony beyond the skyscrapers of Sathorn and Silom, where the sun is casting fluorescent hues on the Chao Phraya River not unlike those it always left on Lady Bird Lake, I'm reminded that life is rarely a zero-sum game—the necessities of life permit its beauty more often than they preclude it.
Donald Trump's victory revealed more about America's character than it changed. The 2016 election didn't put an end to my life in Austin—it reminded me that it was already long over. It empowered me to chart a new course, as I hope it eventually empowers the country I'm not ashamed to say I still don't like very much.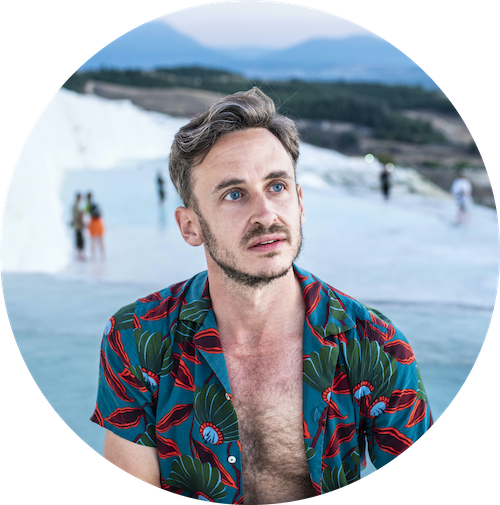 informs, inspires, entertains and empowers travelers like you. My name is Robert and I'm happy you're here!