Can you believe 2017 is nearly half-over? It's passed quickly for me, with trips to Russia, Malaysia, China and the U.A.E., as well as two separate visits to Japan: One to the island of Shikoku and another to Kyushu. I've also officially relocated to Thailand and have made several domestic weekend excursions, most notably to the coastal paradise of Krabi and to Sukhothai Historical Park.
Below, I've outlined my travel plans for the rest of the year. Leave yours in a comment below, particularly if our paths are going to cross. I love to meet up with my readers!
Trapped in Thailand—Sort Of
I'm in Thailand on an education visa, and although many foreigners use such visas as insurance for long tourist stays, I'm taking my studies of the Thai language seriously. In addition to four classroom hours, I spend about three hours each week studying independently, and as much time beyond that as I can practicing with Thai people.
Staying in Thailand on an "ED" visa is easy, but leaving is complicated: I need to apply for a re-entry permit every time I leave the country. The cost of these permits is nominal and I have an immigration office on my block, but they also happen to take up an entire passport page each—and I only have a few left.
Were I to get a new passport, the obvious course of action in this situation, I would be left with two potential problems. The first is that Thai authorities are sometimes reticent to transfer an old visa to a new passport, and simultaneously to stamp a new passport according to a visa left inside an old passport.
The second (and more existential) one is that I've used my current passport number to apply for a tourist visa to the country that's currently #1 on my bucket list—I'm not going to mention its name here because I don't want to jinx it, or my country's fragile relations with it.
After I've gotten my visa to this Forbidden Land and have returned safely from my trip there (which is currently planned for late October), I'll get a new passport and roll the dice RE: transference of my ED visa.
For now, however, I'm choosing to see this annoyance as an opportunity: To see more of Thailand! This weekend, I'll be traveling to Nakhon Si Thammarat, far off the beaten path in Thailand's deep south. Two weeks later, I'll head way, way up north to the Golden Triangle, where Thailand meets Myanmar and Laos amid mountains and the meandering Mekong.
Ireland, Finally
Ireland has been calling my name for a long time—and not just because it's the only country in Western Europe I've never visited. Certainly, I'll be longing for some cooler weather by the time mid-July rolls around, which on its own makes a 10-day road trip around the Emerald Isle worth sacrificing a couple passport pages.
Currently, I'm planning to start in Dublin, then head around the island counter-clockwise: Down to Cork and over to Killarney, then up the west coast and along the Wild Atlantic Way to Northern Ireland, ending in Belfast, which has been a must-visit for me ever since I became addicted to The Fall. I'll be hitting up must-visit destinations like the Cliffs of Moher, Giant's Causeway and Skellig Michael of Star Wars fame, but I'm open to any other suggestions y'all might have.
Home for Christmas
After Ireland and before (redacted), I'll continue taking trips somewhere in Thailand every other weekend. Tentatively, I'm planning to visit the town of Mae Sot on the Myanmar border,  the Isaan region (probably a couple different places, at minimum Loei and Ubon Ratchathani) and the popular seaside resort of Hua Hin, where I've inexplicably never been.
Once I've returned from you-should-probably-know-where-by-now, I'll have about six weeks until I head back to the U.S. for Christmas. If I do decide to get a new passport at the U.S. Embassy in Bangkok (which, realistically, will be less stressful than doing so stateside during the holiday), I'll squeeze in a couple of international trips. I'd love to see the fall leaves in South Korea, for example, and I'm dying to return to Taiwan.
I'll definitely continue exploring Thailand: A long weekend in Chiang Mai in late November, which is the time when sunflowers bloom in nearby Pai Dok Bua Tong; and an excursion to underrated Koh Wai, which is currently going through its heaviest period of rainfall—if it wasn't, I'd be there right now.
Where Are You Going?
Enough about me—where will you be headed the rest of the year? Leave your travel plans in the comments below, or on social media. Here's to hoping some of our paths cross!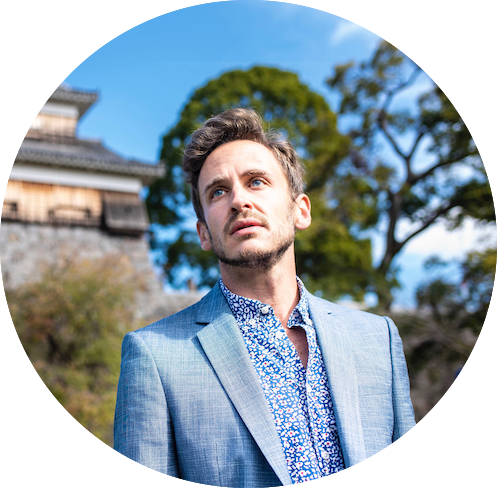 informs, inspires, entertains and empowers travelers like you. My name is Robert and I'm happy you're here!