The year is winding down, but you still want to take that exotic trip. Having decided on your destination, you start preliminary research, such as searching sample itineraries and perusing hotel availability. You even check flights, when a line of fine print draws your attention to something you hadn't previously considered.
A visa may be required for this destination, it warns without fanfare.
This might seem like a setback, but don't panic. Getting a visa can be a frustrating process, but unless you're a serious criminal, it's probably not an impediment to your trip. Whether you're headed to Azerbaijan, Zambia or anywhere in-between, these seven tips make getting any visa less painful.
1. Ensure you actually need a visa
Sometimes, airline websites post warnings that don't apply to everyone. For example, if you're booking a flight to the United States, it will mention that you need a visa, even if your country of citizenship participates in the Visa Waiver Program. In fact, I'm a U.S. citizen, and occasionally airlines websites still warn me that I need a visa!
Another factor to consider is that you might only need a visa to work or study, but not to visit as a tourist. The best way to make sure you actually need a visa is to visit the "Visa" page of an official government website for the country you want to visit, and find information that pertains to people of your nationality. If this information is unclear on the website, give the embassy a call to get confirmation from a real, live person.
2. Determine what process you need to follow
Unless you currently reside in a large city (or, in many countries, a capital city), you might not be within easy reach of an embassy or consulate. Don't panic, however—many foreign government missions have processes in place for would-be visitors who don't live near them. In some cases, you can submit your materials to the embassy or consulate itself via regular mail, while other countries require you to work with an intermediary agency.
In either of these cases, make sure to consider transit time as you decide when to submit your visa. For instance, if the Chinese Consulate in your country suggests a lead time of two weeks for in-person applications, given yourself an extra 3-7 days if you submit by mail, depending on whether or not you ship your materials using expedited means.
3. Print and fill out the application in advance
If you do have to apply for your visa in-person, one way to save time at the embassy or consulate is to print and fill out the application in advance. Another advantage of doing this is that it allows you to take your time completing the materials in the comfort of your own home, which minimizes the chance of errors or omissions that could prevent your visa from being approved—more on those in a second.
4. Make flight and hotel reservations
Officially, most visa instructions mention that you need to have roundtrip flight tickets and hotel reservations made before applying. While enforcement of these rules can be lax, depending on which country you want to visit and which passport you hold, it's better to go to your visa appointment over-prepared than under-prepared.
One way to get peace-of-mind with regard to having all necessary reservations, but without having to book non-refundable flights and hotels, is to use a service like Visa Reservation. Third parties such as this provides you with confirmed flight reservation for visa, accommodation and even travel medical insurance, which you can cancel once your visa is approved—or if, for some reason, it isn't.
5. Gather all other necessary materials
In addition to confirmation of transport, accommodation and medical insurance, some foreign consulates and embassies require other materials. For example, when applying for a Brazilian visa in Buenos Aires, you need to provide a bank statement that shows sufficient fund for your trip.
Other visas I've applied for have been even stricter, requiring evidence of employment and even proof of residence in the country where I live. Don't assume that even ridiculous-sounding requirements won't apply to you. It's always better to be safe than sorry!
6. Double (and triple!) check
Warnings on visa applications can often be artificially harsh, but do you really want to take the chance of your visa being denied because you forgot to list every single country you've visited, or because you wrote the wrong address for your employer? Double-check your application and materials—hell, triple-check them!—to make sure your visa gets approved.
7. Request confirmation from consular staff
When I applied for my Russia visa last year, I made sure to choose an "Expedited" package, which not only included sped-up processing of my application, but included an additional check of my materials by agency staff, and an email to confirm everything was order. This way, I knew that my application was going to be approved days before it was actually processed.
Not all embassies, consulates or even agencies have this option, but it doesn't hurt to ask even if you don't see it listed. Peace-of-mind is priceless, and certainly worth the risk of someone telling you "no."
The Bottom Line
It's always a bummer when you have to apply for a visa in advance of a travel, but it doesn't have to be a nightmare. Take time to prepare your materials completely and accurately to minimize the chance of your application being denied. Also make sure to enlist the help of third-party services where necessary, namely in securing hotel and flight reservations for visa appointments. Enjoy your trip!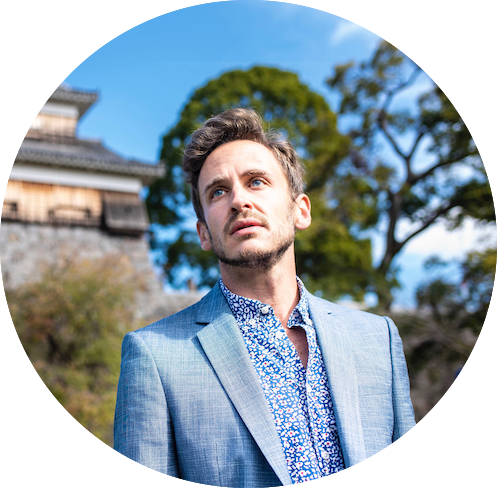 informs, inspires, entertains and empowers travelers like you. My name is Robert and I'm happy you're here!