Majorca means "largest island" in Latin, which makes sense: It's the biggest of Spain's Balearic islands. Beloved by the Brits, Majorca sees the arrival of 2.23 million UK tourists every year, a whopping 26% of the island's total tourist traffic.
You can currently find many great Majorca deals, whether you're seeking family-friendly hotels for the half-term, or simply want to bask in the fine weather that makes Majorca a perfect destination year-round. After you've found the deal that suits you best, continue reading to learn more about Majorca's top 5 family activities.
Artà Caves
Located on the tip of Majorca's east coast, Capdepera, these surreal caves are surrounded by mountains that tower over the sea. They were very likely a favorite haunt of the island's earliest inhabitants, to say nothing of how much they must've enchanted Moorish settlers. I've used the word "haunt" deliberately: The world waiting to be discovered amid these limestone cliffs is spooky, to say the least.
Inside the Artà Caves, caverns as big as towers house stalactite and stalagmite formations that look like monsters and ghouls. Every member of your family will see something different, and everyone's imagination goes into overdrive, an experience the use of music and lighting enhances.
Water Sports at Playa de Muro
The warm, shallow waters of Alcudia Bay make Playa de Muro a popular choice for families with young children. In addition to the fact that the beach enjoys "Blue Flag" status, many Playa de Muro hotels have the added benefit of direct beach-front access. Furthermore, the impressive array of activities you find at these hotels, including kiteboarding, surfing and various other water sports, appeal to kids of all ages.
Among other options, Iberostar.com operates a family hotel on Playa de Muro, which features catering by popular chef Santi Taura, in addition to the amenities the rest of the hotels here offer.
Learn to Sail in Pollensa Bay
Port de Pollensa resort is a particularly popular getaway for Brits, providing a home-away-from-home thanks to its top-notch facilities, pristine beaches and alluring variety of water sports. Although it's not particularly scary, it notably inspired one of mystery author Agatha Christie's novels, to say nothing of the thousands of families who return here year after year.
Among the aquatic activities you and your children can take up here, yachting is without a doubt the most fun. You'll have your choice of two basic yachting courses: "Starting Yachting" and "Competent Crew." While the "Starting Yachting" course focuses on basic rules and best practices, the "Competent Crew" delves deeper into the finer points of yachting, including steering, sail handling, rope-work, safety and poor-weather navigation.
Western Water Park
During summer, when temperatures in Majorca can reach 40ºC, your family can cool off at Western Water Park. Home to Mallorca's highest kamikaze waterslide, the Beast, Western Water Park is located in Magaluf, on the western side of the island, and consists of three areas: Western Land, Indian Town and El Paso
Western Water Park is not just for thrill seekers, however. There's a special water park for smaller children and a spectacular diving exhibition, which feature professional divers. Accessible via frequent free buses from Magaluf and public buses 104 and 105 from Palma, the park is open daily from 10 a.m.-5 p.m. between mid-May and mid-September.
Palma Aquarium
Situated on the seafront of the capital city, Palma, this modern marine park gives you and your family the illusion of diving underwater. Tunnels snake through 55 tanks, which re-create marine ecosystems from around the world, and are home to around 700 different marine species. Adding to the excitement, visitors with a scuba diving license can get up-close and personal with the sharks who live in the "Big Blue" tank, while children over eight can swim with the rays.
Palma Aquarium attracts nearly half a million visitors per year, about 50% of which are foreign. It's received several awards, among them Actualidad Económica magazine's "Best Business Initiative in the Balearics" award in 2007, and an "Accessibility Award" awarded by the Consell de Mallorca during the same year.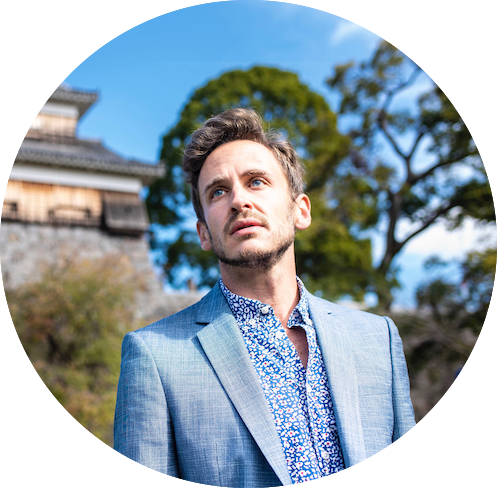 informs, inspires, entertains and empowers travelers like you. My name is Robert and I'm happy you're here!