Headed to Barcelona? That's great news—you're in for a serious treat! On the other hand, while simply setting foot in this coastal paradise is a recipe for pleasure, finding a place to stay can be stressful, to say the least. It can literally make or break your trip!
Traditional wisdom, when it comes to travel in Barcelona, is that the city's celebrated hotels are the best places to stay. While it's true that many of these are opulent, and all are comfortable in their own way, it's only by staying in one of the luxury apartments in Barcelona that you can enjoy a truly unique travel experience.
Location, Location, Location
One big advantage of choosing to stay in a Barcelona apartment is the location it affords you—you';; be right in the heart of the action! Whether you choose a place close to the commercial boulevard Las Ramblas, near attractions like the Sagrada Familia cathedral or luxurious beach apartments in the coastal neighborhood of La Barceloneta, the majority of hotels in Barcelona simply can't compete, at least not when it comes to location.
Live Like a Local
Staying in an apartment in Barcelona not only affords you a more convenient experience than a hotel, but in many cases results in a more authentic one as well. Instead of sleeping in a room designed by corporate executives in another country, for example, you'll cook, shower and sleep just like the person whose home you stay in. Your apartment also situates you close to local restaurants and shops, rather than the tourist traps that typically surround hotels.
Character of Barcelona Apartments
In addition to the fact that Barcelona apartments provide a more convenient experience than hotels, and a more authentic one, they're often simply a more beautiful place to stay. From features inside the apartment like large windows and rooftop terraces, to spacious building lobbies and dramatic staircases, nothing says "Welcome to Barcelona" like making your home in one of its original buildings.
Barcelona Apartment Cooking
Barcelona is a great food city, and whether you lose yourself at La Boqueria market or enjoy the city's many fine restaurants, it's almost certain you'll dine out a few times on your trip. With this being said, the majority of Barcelona apartments have kitchens, which means you can cook during your trip, whether you prepare comfort foods from back home, or try your hand at local favorites such as paella or botifarra amb mongetes.
Bang for Your Buck
On the whole, apartments in Barcelona are cheaper than comparable hotels, but they also provide a better value. For one, they tend to be larger than a typical hotel room, offering a bedroom, kitchen, full bathroom and in some cases a living area, instead of just a single room with an ensuite toilet. This is especially true for families, who can easily fit within a furnished two-bedroom apartment, but might have to rent several hotel rooms to sleep comfortably.
The Bottom Line
Barcelona is a city like no other, full of energy, history, art and architecture. From the famous work of prodigal son Antoni Gaudí, to beautiful beaches, to cuisine and culture that's become famous all around the world, the Catalan capital has earned its spot as one of the top global tourist destinations. Make sure your accommodation on your next trip lives up to the city's reputation: Stay in a Barcelona apartment, instead of a hotel.
To find out more about Barcelona luxury apartments, have a look at Lugaris.com for rates and booking!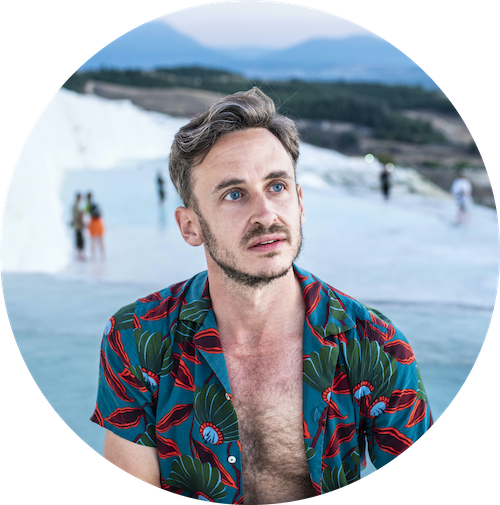 informs, inspires, entertains and empowers travelers like you. My name is Robert and I'm happy you're here!