Traveling the world is on most people's bucket lists. You'll get to see celebrated sights, experience different cultures and meet new people. The one thing that usually stands in the way though is not having enough money to pay for flights, accommodation and every other travel-related expense.
Even if your bank account isn't blossoming, you can still see the world by keeping a few easy tips in mind. You'll be an intrepid globetrotter in no time!
Give your finances a boost
If you don't have much of a budget to begin with, you'll need all the financial help you can get. So, in addition to traditional means of making extra money like getting a second job or holding a garage sale, consider something like foreign exchange or CFD trading (see here for what is CFD trading explained). You need to make your money go further and smart investments can do just that.
Book cheap flights
Easier said than done, but if you're flexible with your dates and destinations, you should be able to score cheap flights. Consider flying into less popular airports, book with local budget airlines, and sign up to price alerts.
Be smart with accommodation
Five-star hotels are all well and good, but alternative accommodation options often lead to better experiences and are much more affordable. For example, couch surfing enables you to say in the homes of like-minded travelers free of charge. The general standard of hostels has also improved dramatically in recent years too.
Eat local food
Just like couch surfing, eating local food will provide you with an authentic insight into the place you're visiting. More often than not, street vendors and food markets have the most delicious treats on offer anyway. If you're worried about what to eat or whether its safe, simply ask someone.
Barter for bargains
Although a lot depends on your country or city of choice, there's almost always an opportunity to barter for souvenirs. However, you should only ever make an offer for something if you definitely want to buy it. Don't waste the shop or stall owner's time.
Get a local SIM card
The increasing availability of Wi-Fi all over the world makes keeping in touch with loved ones back home much easier. However, it still makes sense to buy a local SIM card when using travel apps or GPS. Don't get stung buy expensive data roaming charges.
Take advantage of free walking tours
Usually, it doesn't cost anything to go sightseeing. But how else can you discover a destination's biggest and best highlights with little to no money? Well, several walking tours are free of charge and will make their money from tips. They also know that most travelers can't stretch to much of a spend.
Walk or ride everywhere
You might want to invest the money you have in a good pair of shoes, as walking is an excellent money saver but also a great way to see new cities. Alternatively, hire a bike and ride your way around instead. Most major destinations now have bike-sharing schemes to capitalize on for a cost effective solution.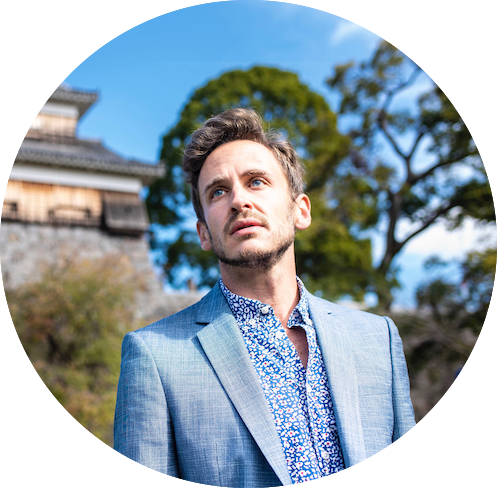 informs, inspires, entertains and empowers travelers like you. My name is Robert and I'm happy you're here!