Kuwait's a place that keeps coming up in my life. Most recently, I randomly ran into a Kuwaiti friend of mine I hadn't previously seen since more than six years earlier, when the two of us had met—also randomly—outside a bar in Mykonos, Greece.
Serendipity notwithstanding, our meeting reminded me that while Kuwait has been in the popular consciousness at least since the first Gulf War, I know very little about it. Recently, I've been researching this Persian Gulf country, and a few things in particular make me curious to tick it off my bucket list.
1. It's Easy to Get There—and to Get In
Kuwait is extremely well-connected to the rest of the world, which makes sense given its central location. In addition to offering nonstop flights to North America and literally dozens of destinations in Europe, I can enjoy direct service to Kuwait from Bangkok, my current home city.
Likewise, it's easy to get into Kuwait, with citizens of the US, Canada, UK and most EU countries able to purchase a three-month visa on arrival for a nominal fee. If you're not a citizen of these countries, or have a more complex reason for wanting to visit Kuwait than tourism, you can learn more about Kuwait entry permits before you make your trip.
2. The Kuwait Towers
It might sound crazy to want to visit a country based on a single landmark, but I'm no stranger to this concept. Remember how a single mosque inspired me to visit Iran last October? In Kuwait's case it's the Kuwait Towers, which are neither particularly high (around 600 feet) nor particular modern (they opened in 1979), but are quirky enough in their design and conspicuous amid the city's skyline such that I'd love to see (and photograph) them in person.
3. Diverse Population
Like many other countries in the Persian Gulf region, Kuwait's population consists disproportionately of expats. Nearly 70% of the people currently living in Kuwait are of foreign origin, which is sure to create a vibrant and diverse society, from the languages spoken on the street, to the food sold in restaurants, to the types of folks you see out in the city.
4. Kuwait's Unique History
When you look at a modern map of the Middle East, you have to take its borders with a grain of salt. After all, many of them were drawn less than 100 years ago, and as we've seen with the history that's taken place since then, they don't necessarily reflect the cultural or historical demarcations between the people who inhabit the region.
Kuwait, however, is different. Having first gained independence in 1752, this tiny but prosperous country has long charted its own course, and has been less vulnerable to the imperial and militaristic influences over the Arabian Peninsula than many of its neighbors. I'd love to see the contemporary implications of this history!
5. The "Alternative" Factor
Indeed, if there's one thing that sets Kuwait apart from all other Middle Eastern countries, it's that it's simply different. It doesn't have the overstated glitz and glam of the United Arab Emirates or Qatar, the "forbidden" intrigue of Iran or Saudi Arabia and isn't plagued by the perpetual conflict you find to its west, in the Levant region.
Have you ever been to Kuwait? If so, leave some tips for me—and for everyone reading this article!—in the comments.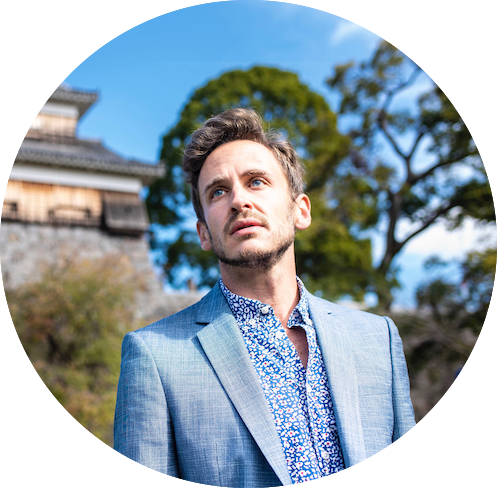 informs, inspires, entertains and empowers travelers like you. My name is Robert and I'm happy you're here!