You can look forward to your big trip for months, but all it takes is one foul moment to see the whole thing come crashing down. Regardless of whether you're away for a couple days or a couple weeks, the way you deal with intermittent travel stresses can have a profound effect on how you enjoy your trip as a whole.
While the solutions to a travel problem depend largely on your personality and stress coping mechanisms, you can avoid potential problems by following three simple rules: Book nonstop flights; find an all-inclusive hotel; and use an international chauffeur service instead of renting a car.
Book a Nonstop Flight
The first step to a stress-free vacation is to take a nonstop flight, if one is available. If you're using a flight comparison website like Kayak or Skyscanner, finding nonstop flights is a matter of ticking a box. In the event that nonstop flights aren't available, you have two realistic choices, the best of which is a same-plane "direct" flight, which airlines like Southwest sometimes offer on transcontinental routes.
If you absolutely have to make a connection, select an itinerary that allows enough time to navigate your transfer airport (and makes room for delays on either end), but that isn't so long you end up getting wasting time—and spending money!—at the airport. For domestic-to-domestic transfers, one hour is usually enough; double that figure if you're transiting in a foreign country.
Consider an All-Inclusive Hotel
All-inclusive hotels aren't for everyone, but they offer many advantages, so you should at least consider staying in one. Excellence Resorts, which has locations throughout Mexico and the Caribbean, offers a uniformly high standard of food, activities and in-room features, not to mention an easy-to-use website and booking hotline that make selecting the perfect all-inclusive package a piece of cake.
Prefer not to book all-inclusive accommodation? That's understandable, whether because you're unlikely to spend much time relaxing at the hotel, or because you're simply a hands-on traveler who finds resorts too hands-off. Choose a hotel with high marks on room service and an expert concierge, or a vacation rental home that has a kitchen where you can cook and a host that's happy to give you pointers.
No matter where you stay on your next trip, make sure you use OpenTable to secure restaurant reservations. You wouldn't want to experience unexpected disappointment in your time of hunger!
Use a "Chauffeur" Service
Also known as "ride sharing," smart device applications such as Cabify and Uber offer a level of convenience and personalization that's more in line with the private chauffeurs of old than today's taxi drivers. Opulence notwithstanding, using one of these apps to get around will simplify your trips and eliminate the need to worry about route planning or decoding a foreign-language map.
In addition to the safe, on-demand ride, using a chauffeur app can introduce you to a local who is knowledgeable and passionate about his city—think of your driver as a second concierge. Furthermore, traveling via chauffeur app eliminates the possibility that you'll be ripped off, or driven along a "scenic route" for the purpose of racking up a more expensive cab fare.
The Bottom Line
Assuming you take a nonstop flight, book an all-inclusive hotel (or at least, one with some all-inclusive elements) and have a private driver at the ready, you'll be able to ward off the vast majority of travel stressors. As a result, you'll be able to devote your energy to connecting with your destination and the people around you. Could it be some vacations really are butterflies and magic? There's only one way to find out!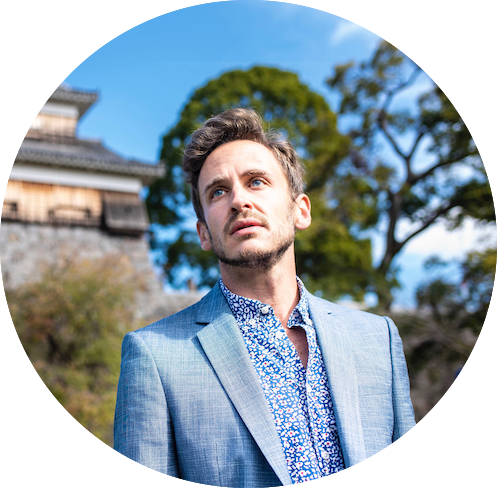 informs, inspires, entertains and empowers travelers like you. My name is Robert and I'm happy you're here!