Internet censorship is an awful thing, particularly when traveling. It's ironic, then, that this blog—my whole current life, really—was born because of China's so-called Great Firewall, the gold standard for governments that want to limit their citizens' access to information.
It was late 2009, and I'd just moved to Shanghai. Upon arriving in my hotel after the long flight, I took to Facebook, wanting to update my friends and family as you do—This page cannot be found. Ditto for Twitter, Gmail and YouTube. Even my Google searches were slow to load, although they did quickly reveal a truth I felt stupid for not having researched in advance: The Chinese government had blocked basically all Western social media.
At the time, I didn't know what a VPN was (and wouldn't for several more months), so I used a primitive workaround in order to keep loved ones aware of my movements behind the Great Firewall: I started a now-defunct blog, which eventually became Leave Your Daily Hell.
Of course, I would never recommend you go without Facebook when traveling, even if you do have travel blogging ambitions. Here's how to overcome internet censorship when you travel, including my recommendation for the best travel VPN.
Countries With the Worst Internet Censorship
China
If you've come here while searching the best VPN for travel to China, then you're probably aware of what I stated earlier about the Chinese internet. Beyond blocking Western social media, China's government also bans searches related to issues it deems controversial, namely the "Three Ts"—Taiwan, Tibet, Tian'anmen. Additionally, while Google services (sometimes) work within the country, searches have been re-directed to Google.com.hk since 2010, when the company formally departed mainland China.
Egypt
Internet censorship in Egypt is neither as widespread nor as publicized as it is in China. But with more than 60 sites blocked as of mid-2017, it affects the way millions of Egyptians access information, since the vast majority of blocked sites in Egypt are news outlets.
Iran
The Iranian government recently came under scrutiny for its decision to block communications via the popular Telegram app during anti-regime protests. Of course, the internet in Iran is far from free or fair on a good day. Not only are popular social media sites like Facebook and Twitter blocked, but any content seen as immoral or objectionable (for example, most LGBT websites) is blocked in Iran.
Turkey
Although it's historical been known as one of the world's most moderate Muslim states, Turkey takes a hard line when it comes to internet censorship. Much of this has come as the hands of Turkish president Tayyip Ergodan, whose regime not only blocks "inappropriate" web content and dozens of news organizations, but has engaged in full internet shutdowns at politically opportune moments.
United States
The US doesn't (yet) have a president whose power and permanence rivals the dictators that rule other countries on this list, but a recent ruling by the Federal Communications Commission (FCC) paved the way for a significantly less free American internet in the coming years. While it's likely future US internet censorship would be driven by internet service providers (ISPs) with financial interests in mind, it's easy to imagine federal controls being placed on content, given how often the sitting president attacks the "fake news media."
The Difference Between Proxies and VPNs
One confusion many people have when seeking a VPN for travel relates to what exactly a VPN is. Simply put, virtual private network applications route all web traffic on your device through an alternate internet protocol (IP) address, usually in an entirely different geographical region. A simple proxy, on the other hand, is often browser-based and requires you to input individual URLs in order to reach them using a different IP.
The Best VPN for World Travel
There's definitely some dissonance between travelers to as to the best VPN for overseas travel, but over time, more people I meet have come around to the conclusion that I have. Express VPN is my personal favorite travel VPN, and for reasons I'm about to state, it I imagine it will be yours too.
The first thing I love about Express VPN is how versatile it is. The company offers about a dozen different versions of its application, each of which is tailored to a specific device and operating system. Like many other travel VPNs, Express VPN allows you to select a location for your virtual IP address, but also has a "Smart Select" feature that chooses the best option currently available. I've used Express VPN in China, Iran and dozens of other countries with questionable internet freedom, and have never had a problem.
Is it Illegal to Use a VPN?
One dilemma many travelers face as they considering using VPN while traveling is legal in nature: Are VPNs lawful? The short answer is usually "no," although the truth of the issue is more complicated than that. Legal or not, VPNs are common throughout the world among locals and travelers alike. One way to avoid complications of using VPNs abroad is to download and install the VPN on your device(s) before you travel.
The Bottom Line
In this post, I've not only made my recommendation for best VPN service for international travel, but have given an overview of why you'd want to use a VPN, the difference between proxies and VPNs and some of the countries with the worst internet censorship. The existence of VPNs (not to mention, their sometimes dubious legality) doesn't nullify threats to free and open internet around the world, but it is an important tool in the fight.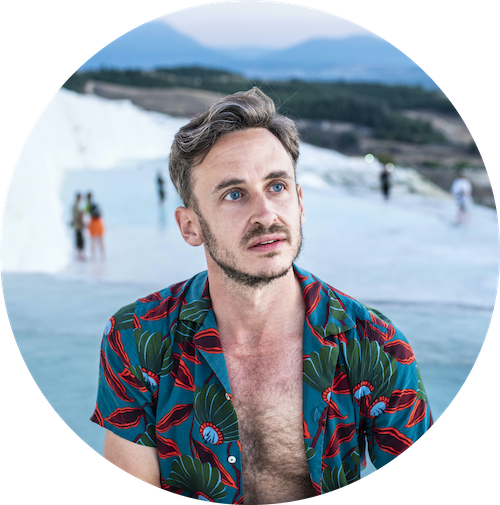 informs, inspires, entertains and empowers travelers like you. My name is Robert and I'm happy you're here!