You don't need to be rich to travel—you just need to be smart. I'm living proof of this, having taken my first four overseas trips while working as a waiter, then using a low-paying gig as an English teacher in China to navigate my way out of the rat race for good.
Whether or not you want to take your travel game to the extreme level that I have, it's not just about making or even saving money. It's about carving out a sustainable place for travel in your budget—and, therefore, in your life.
Right-Size Your Expenditures
One travel money strategy that's a safe bet—and I'm not talking about Virgin casino offers here—is to right-size your monthly expenditures. This not only includes "big" ones, like your rent and car payment, but seemingly minor items like having meals out with friends, trips to the mall and a more-than-occasional cocktail or coffee.
For example, if you can move into an apartment that's even $100 per month cheaper, that's $1,200 extra per year you could be spending on travel. Skipping a $4 soy lattes every other day is $728; foregoing a $40 happy hour twice a month is $960. Trading in your car for a bus pass will not only give you peace of mind, but can save you hundreds of dollar per month, even if you only pay gas and insurance.
Even if you can only manage to cut $2,000 per year from your spending, that's enough for a week or two in Southeast Asia—longer if you use my tips for American Express Membership Rewards points to take care of your plane ticket.
Have a Specific Number in Mind
How exactly did I determine that $2,000 can buy you a week or two in Southeast Asia? The real answer is that after nearly a decade of traveling the world, I know these figures off the top of my head. But the larger truth is that if you're reading this website now, you already have the tools you need to price out your next trip.
After pricing out your flights using Google Flights or Skyscanner, use an accommodation tool like Airbnb or Booking.com to see how much your desired level of accommodation will cost. Throw in a nominal amount for food, spending and ground transport (think $20-50 per person, per day, depending on your destination) and you can come up with a target, which will increase your motivation to save.
Don't Open a Travel Savings Account
On the other hand, I wouldn't recommend creating a second bank account for your travel fund. While this is first and foremost because having a pile of cash in your proverbial mattress could tempt you, if you find yourself in an unrelated bind, there's a more fundamental reason.
Successfully saving for travel in the long term requires not that you separate money out from the rest of your budget, but that your spending priorities consistently and sustainably leave a healthy amount for discretionary spending at the end of each month. You'll eventually no longer "save" for travel, because the good financial habits you've cultivated will naturally see that money left un-spent.
Ignore the Haters
Most of the people in my life now respect what I've done with it, but I've had to drink a huge amount of Haterade through the years. From restaurant co-workers who told me I wouldn't be able to take an epic trip to India using the sort of tips we all got, to friends and family members who discouraged me from moving to Shanghai and then, from making a go of it as a travel blogger, my biggest pushback has frequently come from those who should've been supporting me.
The biggest impediment to traveling is not money—all too often, it's well-intentioned but misinformed people who wrongly think they know our needs and abilities better than we do.
The Bottom Line
You don't have to be rich to travel, but you do have to be smart, and not just with your money. In addition to right-sizing your expenditures, determining how much the trips you want to take actually cost and cultivating monetary habits that are sustainable over the long-term (as opposed to simply creating a travel savings account), you need to motivate and empower yourself, even when those around you are unable to do so. Creating a space for travel in your budget goes hand and hand with creating one in your life.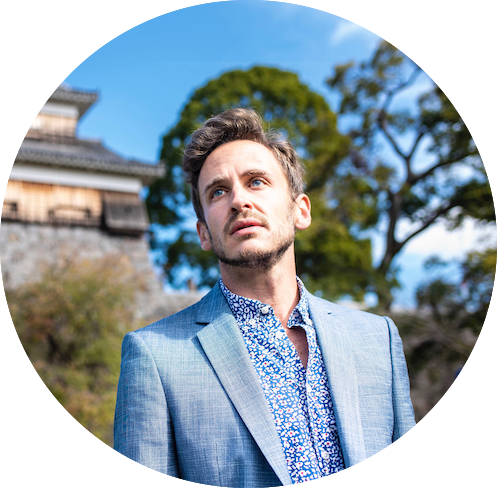 informs, inspires, entertains and empowers travelers like you. My name is Robert and I'm happy you're here!