Have you ever had an absolutely unlucky day—or days—on the road? I recently (as in just this morning) endured a grueling gauntlet of negative serendipity, and by the end of it I thought I was going to break.
This wasn't the first time I've succumbed to awful luck while traveling—and it won't be the last. Whether you're lucky enough on the road that you win at every online casino in the UK, or tend to encounter something terrible around most every corner, here's how to cope during inauspicious travel times.
Accept Your Reality
Bangkok's Don Mueang is my least-favorite airport in Asia on its best day—this morning was positively hellish. Imagine arriving after an overnight flight (from India, no less) to find no less than 200 people waiting in front of you, and only three immigration officers working the queues. I couldn't believe my eyes—I refused to do so, in fact.
Unfortunately, this was the root of my problem. Had I accepted that I'd be waiting at least two hours, from the get-go, I might've thought to walk to the line intended for ASEAN passport holders long before the dozens of Indians behind me decided to do. Instead, I watched helplessly as I went from being near the front of the queue to being the last person in it.
Think Before You Speak or Act
I typically follow the rules to a fault, but this morning I was tired and stressed-out enough—OK, I was angry—that I decided to make an exception. About 15 minutes after the aforementioned mass exodus, I decided I'd erred by not having gone to the Thai line and decided to right my wrong. Instead of simply following the people who'd been behind me to their queue, however, I walked directly to the front of it.
Had I taken a breath (or at least a few seconds to think), I might've been able to answer their angry curses calmly, explaining that it was technically all of them who'd cut in front of me. Unfortunately I spoke right away, and let's just say my language was too colorful to repeat here (though I did manage to get through immigration in just under two hours—woo hoo?!).
Zoom Out
I got the best advice of my life about 10 years ago, oddly enough from someone whose sh*t was anything but together. "If something's not going to stress you out a year from now," she said, prior to making a particularly poor decision, "why would you let it stress you out now?"
To be sure, once I finally got through immigration, it suddenly became irrelevant that I'd just wasted 118 minutes of my life in the line. This should've equipped me with some empathy for when my Uber took not one, not two, but three wrong turns in morning (Bangkok morning) traffic. Unfortunately, I couldn't help but ream the directionally inept young man once I realized we were a full hour behind schedule.
While the anger of my bumbling journey home stung a little longer than my immigration adventure (there's no positive way to look at stepping into your condo nearly four hours after you get off the plane), what will stress me out a year from now, if anything, is the immature way I expressed my frustration, well-founded as it might've been.
The Bottom Line
You can't control what travel throws your way, but you can control how you react, even if you sometimes choose not to. After accepting the reality of your situation, pause and think carefully before you speak or act. Even if you think you're having one of the most stressful travel days of your life, zoom out and consider whether you'll even remember the things now irritating you in a year. Travel doesn't require luck, just some perspective.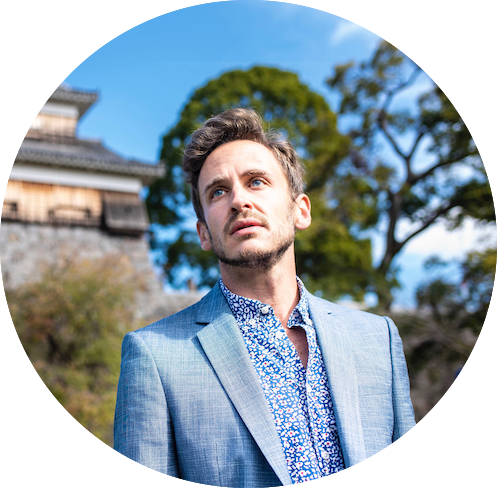 informs, inspires, entertains and empowers travelers like you. My name is Robert and I'm happy you're here!