London was the first international city I visited, all the way back in June 2005, when I crossed the Atlantic for the very first time. My experience in the city was quite superficial, unfortunately but not surprisingly, since I was: (a) 2o years old and totally broke and (b) in Europe not to travel, per se, but to follow the tour of my then-favorite singer.
The worst part about this? I haven't managed to make it back to London, in spite of more than a dozen return trips to Europe, and a couple of those to destinations elsewhere in the UK. If I'm honest I don't know when I'll next be back in London, but I do know I'll be tackling a long bucket list the moment I land at Heathrow.
Stay in a Proper London Hotel
A good friend of mine was kind enough to let me stay in her home with her during my first trip to London, and I will always be thankful to her for that. However, in addition to the fact that said home was located outside of London's Zone 6 (i.e. not really in the city at all), there's something to be said about staying in a "proper" London hotel, be it a luxury property like the Shaftesbury Hotel or someplace simpler, but with just as good a location.
Visit New (to Me) London
These days, it seems like every photo you see of London features the massive "Shard" in it somewhere. The ones from my trip don't—because it didn't exist at the time. Many of the most-Instagrammed spots in London today hadn't yet been built in 2005, to say nothing of the fact that Instagram itself was still years in the future at that point.
Eat Actual London Food
Food was another sacrifice I had to make going to London as a broke 20-year old. I didn't starve, of course—quite the contrary. But while I enjoyed ethnic meals, street food and the prepared items I bought in sandwich shops, I look forward to being able to one day discover London's renowned food scene (even if I'm admittedly not much of a "foodie").
Soak Up the Sun
My 2005 trip to London occurred during June, but no one told the weather about that. I didn't see the sun once in a week in London, in fact, and the temperature never rose above more than about 15ºC. The good news, it seems, is that London now enjoys proper summers, which means I have a chance of being able to enjoy the sunshine in green spaces like Kensington Gardens and St. James Park, as well as along the Thames riverfront.
Have the Royal Experience
Another sin of my maiden voyage to London? I didn't enjoy a bit of royal paraphernalia, to say nothing of the fact that I failed to set food in royal buildings, Buckingham Palace or otherwise. While I'm not a huge fan of the idea of monarchy in general (I suppose this is in my DNA, as an American), it would be silly to return to London and not at least attempt to document this phenomenon.
Explore Camden Town
In general, a big goal of my return to London is to get a lay of the land, and gain an understanding of the city's top 5-10 neighborhoods. This will be an extremely daunting task, no doubt, but one place I know I have to explore is Camden Town. Its picturesque market and colorful houses notwithstanding, Camden Town figured heavily in the life story of Amy Winehouse, whose "pilgrimage trail" I want to follow during my next trip to London.
Get Out of Town
I stayed far outside of London on my first trip, which meant that simply commuting to the city every day was an excursion. My return will absolutely have to include some London day trips, whether I go to classic ones like Oxford and Stonehenge, or slightly more offbeat choices. Bath in particular seems to a picturesque option.
The Bottom Line
I'm long overdue for a return to London—and I've got plenty of things to keep me busy once I finally get there. From cultural and culinary experiences I missed the first time I visited London, to landmarks and monuments that simply didn't exist at that time, the UK capital is a place you could spend a lifetime exploring. Here's to hoping I don't wait another decade (or more) to go back!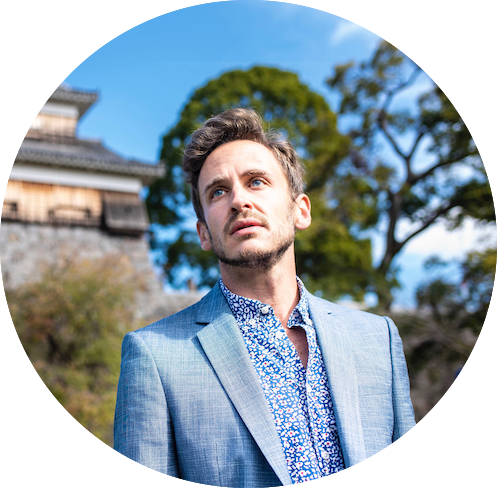 informs, inspires, entertains and empowers travelers like you. My name is Robert and I'm happy you're here!