Road trips appeal to our thirst for adventure and freedom. There are no plane delays, no train tickets to buy and it is definitely easier to plan as many stops as we like or even reach that village or town that cannot be accessed by public transport.
However, road trips demand a lot of planning and travelers need to bear a few things in mind in order to ensure that your road trip ends up as a wonderful experience. Learn more about them in this article.
1. How Fit Is Your Car?
Just as you wouldn't run a marathon without having a medical check-up done, being well hydrated or knowing the track you'll have to run along, it is equally important to ensure that your vehicle is in perfect condition for being on the road for so long. Even if you drive it frequently and you are sure to know your car, it is highly advisable that you take your vehicle to the mechanic's and ask for a full, professional review. Make sure that the filters, brakes and electric systems are working perfectly.
Ask the mechanic if there is anything you need to pay attention to while on the road. Investing in an additional spare tyre is a good idea too!
2. Is Your Paperwork Ready?
Although there are no plane tickets involved, there is quite a lot of paperwork you should take care about as you are working on your road trip. It's important that you don't forget to pack any personal documents, especially your driver license!
If you are crossing borders by car, you may need a valid passport and/or visa and, probably, an International Driving Permit. An International Driving Permit or IDP is a piece of paper that translates your information into 10 different languages and that it is recognized in more than 100 countries.
Canadian or American citizens traveling to English-speaking countries like Ireland or New Zealand may not need one but it is always better to ask the local embassy or consulate authorities.
3. Think About Insurance
A valid and current car insurance policy is also something you should take with you.
If you will be driving a rental car, make sure you evaluate all your options. Don't let the car rental agent push you to purchase the policy they offer as it usually includes limited coverage hidden in the fine print. Your credit card may offer you some kind of coverage but, as it is only secondary insurance, you can only rely on it if you have no primary insurance options. In fact, hail damage and loss-of-use are usually not covered.
Something similar occurs with your regular car insurance policy. Even though it can be an option if you have paid for it in advance, the truth is that you may be asked to pay a deductible between $500-$1500 and your policy premium will increase by up to 44% if you have to make a claim.
Third party car rental damage insurance is probably your best option. It is usually more affordable and savvy, offers full coverage and it's primary insurance, which means that if you have to make a claim your insurance premium won't increase.
4. Destination and Route
Road trips are adventures in themselves. However, hitting the open road without a general destination in mind is a recipe for disaster. Whenever possible, evaluate different route options; weather can make a scenic route more treacherous, but staying always on the highway may mean that you miss discovering some interesting landmarks.
Make sure as well that you have a more or less clear idea of where you'll spend the night. Some destinations can attract lots of tourists at certain times of the year and accommodation can be limited. Others may offer only limited accommodation options.
Try to track down in advance all the pump stations available in your route. It may seem silly but being left stranded in the route and with no petrol station in sight can be a dreadful experience!
5. Ask, ask, ask!
Has anybody you know done a similar road trip? Has anybody visited any of the destinations in your list? What do they have to say about the route you've chosen? Ask as many questions as you can, investigate, read printed guides, surf the web! Ensure that you know everything you can about your destination and the route before you hit the road.
There you have it! All the things to consider before enjoying a road trip! Is there anything else you'd like to share?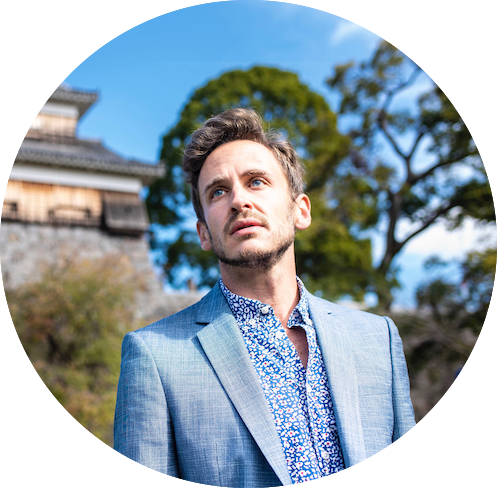 informs, inspires, entertains and empowers travelers like you. My name is Robert and I'm happy you're here!