I dreamed of visiting a coffee plantation long before I researched where I'd need to go to do it, or had any idea when I might be able to make it happen. Most of the first places I traveled to see the coffee cultivation process were the proverbial "usual suspects"—countries like Colombia, Costa Rica and Ethiopia, where coffee culture is inextricable from the country's larger culture.
If you want to visit a coffee country but are seeking someplace a little off the beaten path, I encourage you to continue reading. These places aren't the world's biggest coffee producers, but they offer unique and unexpected experiences you're sure to remember for years to come.
Ecuador
When you think of coffee countries of the world, you almost certainly think of Colombia. But did you know that its southern neighbor, Ecuador, is also a coffee producer? There are many opportunities for coffee tourism in Ecuador, particularly in the mountainous regions near the adventure tourism hub of Baños. You can also see the coffee cultivation process near Guayaquil, in the lush and wet Andean foothills.
Planning a trip to Ecuador can be daunting, of course, particularly if you think you might head to the remote Galapagos. Even if Ecuador is simply on your radar as one of the places for coffee travel, quell your caffeine thirst by shopping the vast selection of Gourmesso.com machines and Nespresso compatible capsules. You might have visions of this stunning South American country as you sip your morning cup of Gourmesso coffee!
India
In terms of coffee production by country, India comes in at number seven in the world, which might come as a shock to you, even if you've been there. After all, tea is the drinkable commodity for which India is famous, particularly in the Munnar region of Kerala state, where I spent some time just a couple of months ago.
India's crop is diverse two, roughly split between the world's two main coffee varietals: Arabica and robusta. If you want to visit a coffee plantation in India, you'll want to hang out in the southern part of the country, be that Kerala (like me) or further east in states like Tamil Nadu, where you can actually take a coffee day trip from Chennai.
Tanzania
There are many coffee countries in Africa, from Ethiopia (where the practice of drinking coffee arguably started), to ones like Malawi and Rwanda, whose names frequently pop up on Starbucks menus. Tanzania is a somewhat less comment entrant, in spite of being one of the top 20 producers of coffee worldwide—and indeed, ahead of two of the three African nations I just mentioned.
Like most travel experiences in Africa, however, Tanzanian coffee plantations aren't a place you can visit easily, or in most cases independently. Ask reception staff, be it at Tarangire Safari Lodge or someplace less opulent, to see if any opportunities for visiting coffee farms exists, or can be built into your animal-spotting itinerary. There are several such farms not far from Arusha, a hub for many safari travelers, which makes coffee tourism convenient in Tanzania, even if it's not as simple as it might be elsewhere.
Malaysia
When it comes to places famous for coffee in Southeast Asia, Indonesia probably tops the list, with Vietnam coming next and then perhaps Thailand. Papua New Guinea is up there, too, but since most people don't go there, it's easy to cast aside. One Asian country you probably don't think to visit for coffee tourism is Malaysia, which is surprising given that it is very much in the so-called "coffee belt."
On the other hand, finding a coffee plantation in Malaysia isn't as easy as it is in some its neighbor countries, as it's not one of the world's top coffee producers by a long shot. Still, elusive Malaysian coffee farms definitely provide an exclusive experience (certainly more so than visiting popular tea plantations in the Cameron Highlands), so you should try to visit if you find yourself here.
The Bottom Line
Whether you're in search of a unique coffee tourism destination or simply want to find the best coffee places, regardless of how crowded they are, this list runs the gamut—and circles the globe. From coffee day trips in Malaysia, to overnight experiences in Ecuador and India, to epic safari adventures in Tanzania, Earth's favorite beverage can be the inspiration for your next trip, or even the foundation of it. Are you feeling perked-up yet?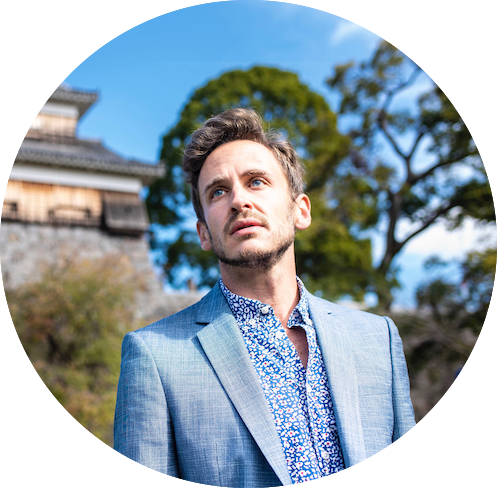 informs, inspires, entertains and empowers travelers like you. My name is Robert and I'm happy you're here!