Researching options for cell phone use abroad can seem like an overwhelming, complicated task. There are many different companies with international options that vary a great deal. That said, there are certain features that can really benefit overseas travelers, including affordable Wi-Fi options and high-speed internet roaming packages.
Here are five features you should consider when researching cell phone plans that meet your international travel needs.
Affordable Wi-Fi Options
One feature you should look for when buying a cell phone plan from a reliable carrier like T-Mobile is an affordable Wi-Fi option. The T-Mobile ONE Plus International cell phone plan includes high-speed Wi-Fi in Mexico and Canada. The ONE Plus International plan offers data speeds of 256 KB in over 140 countries and has some nice perks like one free hour of Gogo Wi-Fi per flight and unlimited messaging.
It's also worth noting that T-Mobile is now the fastest network, beating out all of its main competitors, according to a 2018 OpenSignal report on cell phone carriers.
Higher-Speed Internet Roaming Packages
Many carriers offer higher-speed internet roaming packages and data upgrades that benefit frequent international travelers. Typically, you can purchase one of these international roaming packages for a relatively inexpensive fee in exchange for 100 extra megabytes of data.
Some of these packages also include unlimited texting and free access to international Wi-Fi hotspots, which are features you should look out for. The bottom line: if you frequently travel overseas, investing in a higher-speed internet roaming packaging is definitely worthwhile.
High-Speed Data Passes
If you want access to faster data roaming, you have the option of purchasing a high-speed data pass from some carriers. You typically have the option of buying a one-day pass, a weekly pass, or a monthly pass based on your specific needs. These passes are typically inexpensive, with one-day passes starting around $5 and weekly passes often costing around $25.
It's important to note that some destinations vary in price. For example, Canada and Mexico data passes are generally cheaper than other destinations, sometimes as low as $2 per day or $10 per week.
No Roaming Fees
An increasing number of carriers are offering plans that eliminate roaming fees altogether. Customers on these plans can travel internationally without worrying about adding data upgrades or paying expensive fees. While most of these plans do charge you for voice minutes, the fees are usually around 20 cents per minute. Some plans charge about $50 per month for one gigabyte of high-speed data. Other features you should also look for in your plan include free texting and 2G data roaming.
The roaming for most carriers is quite extensive, but you should search in advance to make sure your trip destinations are covered. In addition, before you leave on your trip, make sure your phone is GSM capable so you will have access to global roaming on overseas travel. Choosing a plan that eliminates roaming fees can save you a lot of stress and hassle when traveling overseas.
GSM Band Technology
If you are a frequent international traveler, your best bet is to select a smartphone model that features GSM Band technology. GSM Band is commonly used in the United States and in most countries worldwide, though frequencies vary.
The United States (and most countries in the Americas) uses GSM 850/1900 MHz, while other countries use GSM 900/1800 MHz, so bear this in mind when you purchase a phone with GSM Band capabilities. If your phone has GSM Band technology, you can go to WorldTimeZone.com and check out a GSM Band Map to see where your phone will work.
The Bottom Line
People who travel frequently overseas often have very specific cell phone needs, such as affordable Wi-Fi, data roaming packages, and GSM Band capabilities. These are some of the major features you will want to consider when selecting a cell phone plan that accommodates international travelers. Now you can go examine your options and find the plan that best meets your travel needs.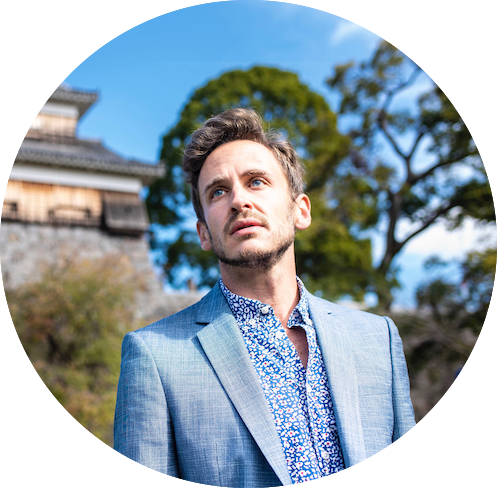 informs, inspires, entertains and empowers travelers like you. My name is Robert and I'm happy you're here!