Many years ago, my grandmother warned me that time would begin to accelerate as I got older. "I feel like I wake up in the morning," she mused one afternoon, as we were looking through a photo album featuring relatives who are now mostly dead, over tea and sugar-free chocolates, "and can only blink my eyes once or twice before it's time to go to bed."
The 33rd year of my life, to be sure, has been its fastest so far—the first six months of 2018 feel like they've passed in six days. I've spent them well, of course, visiting new destinations for the first time and diving deep into places I love, but I'm humbled nonetheless: Life really is going to be a short affair.
I thought I'd use today's post to briefly outline where I've been this year and where I plan to go, but more importantly to ask where 2018 has taken you so far, and where the remaining months will see you travel. I have a feeling some of you are going to make me jealous!
2018: The Trips I've Taken So Far
A Trio of Winter Weekend Trips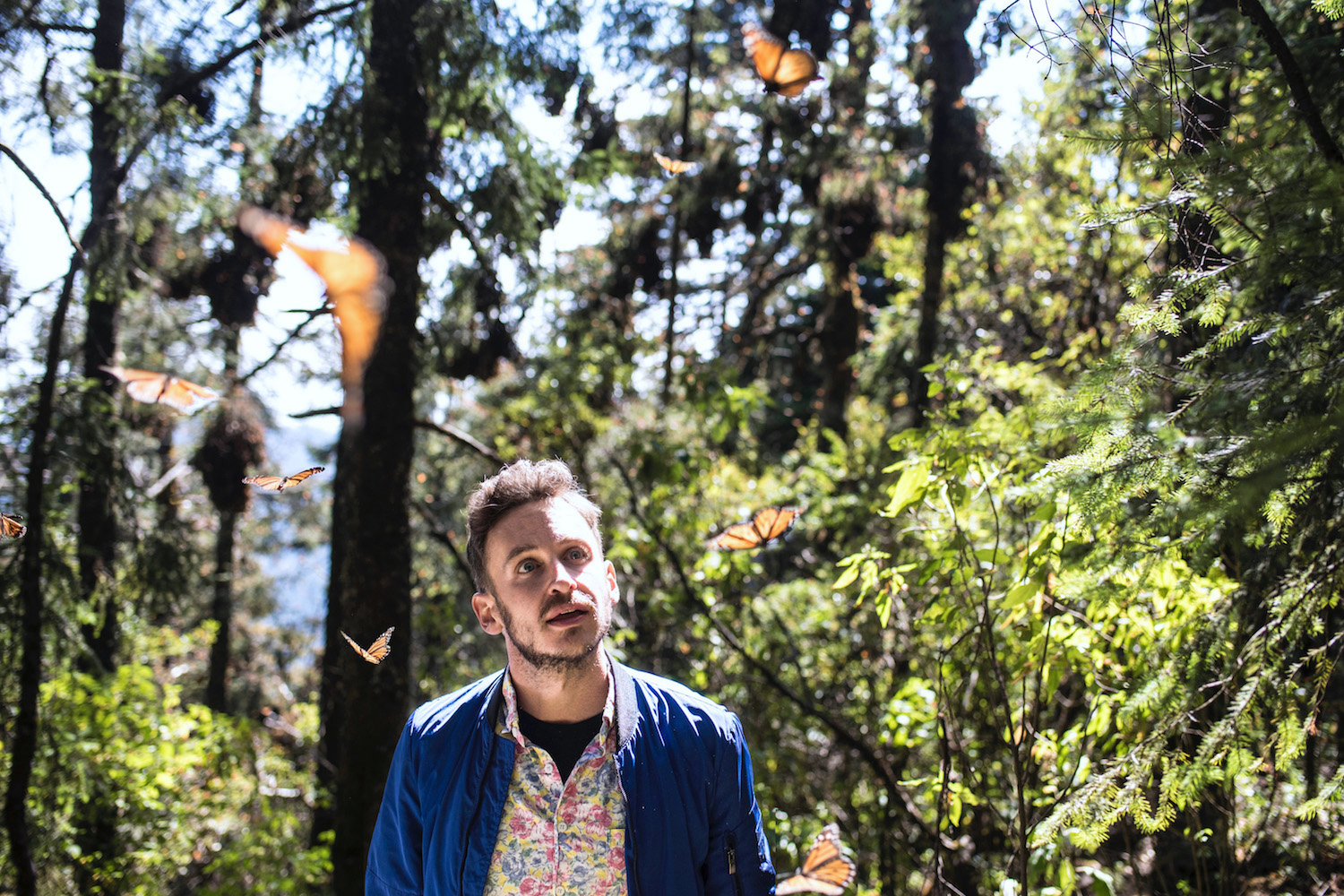 After spending last Christmas with friends and family in the US, I decided to visit Mexico City for the first time—and it was not the experience I was hoping for. The resulting blog post actually generated a lot of pushback, which is strange considering that part of what built my audience is my willingness to keep it real. Oh well, I'll always have the butterflies!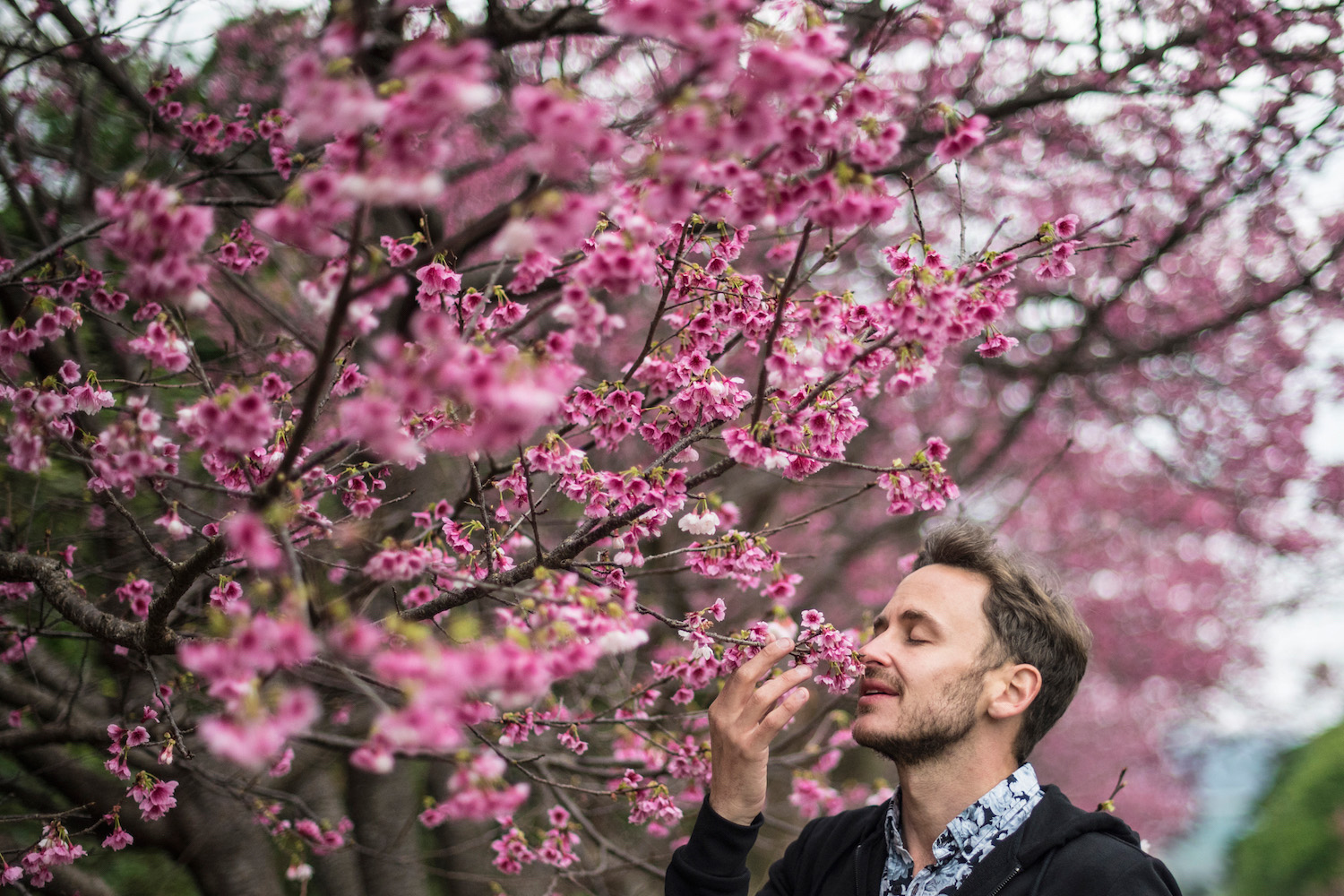 A few weeks after arriving back in Bangkok, I traveled to Japan's Okinawa archipelago for the first time. While I timed this just right in order to enjoy the peculiar sakura that bloom on the island every year, the weather could not have been worse—excepting the first few hours of my trip, I didn't see a single ray of sunshine. It was actually miserable.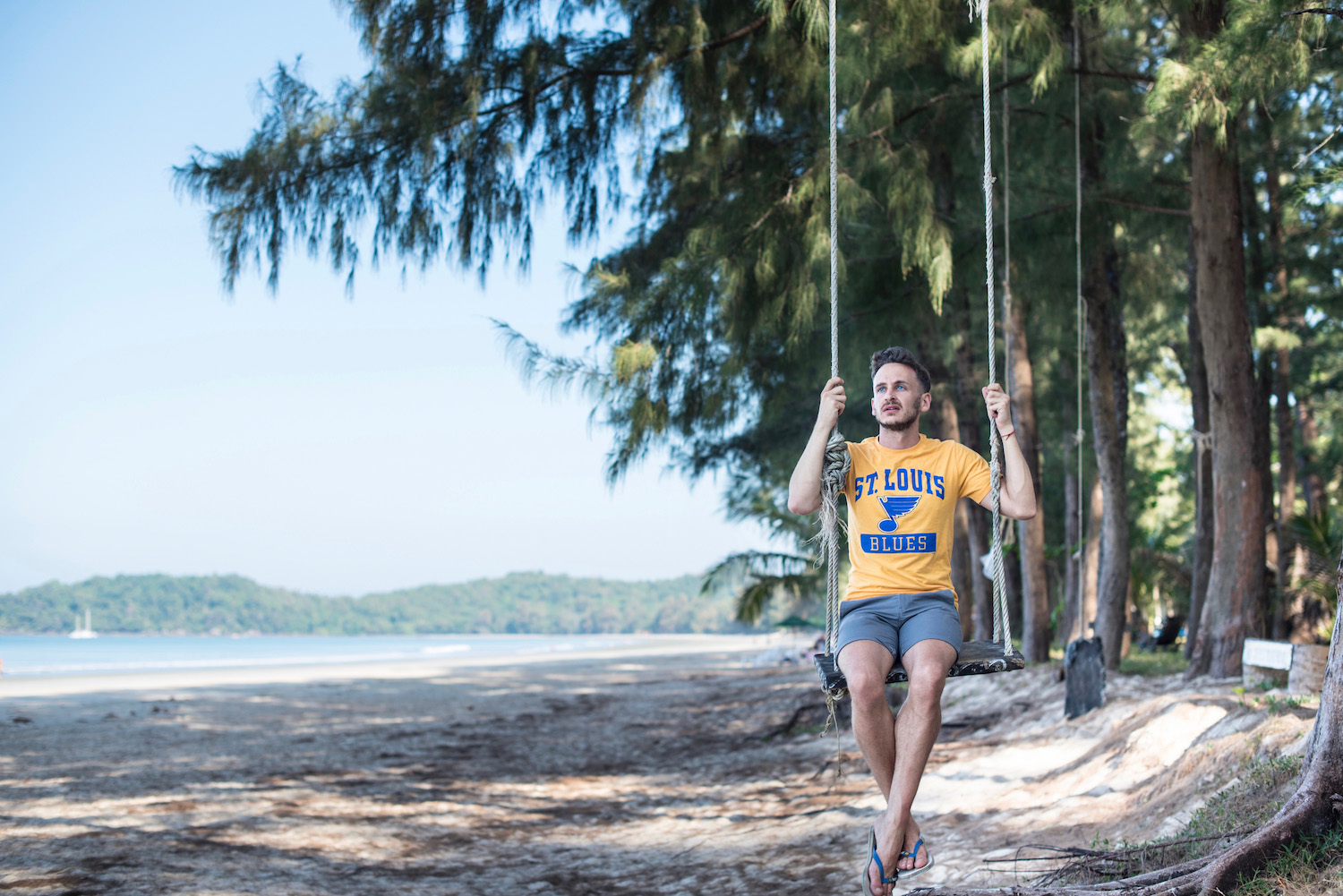 Later in February I spent my 33rd birthday on Thailand's often overlooked Koh Phayam island, and while I used the fact that I'm now well into my 30s to take a mature look at the island in a blog post, I have to be honest: Koh Phayam is probably the most disappointing place I've ever visited in Thailand, and definitely home to the country's ugliest beaches. No wonder it's overlooked!
Diving Deeper into Asia's "Big 3"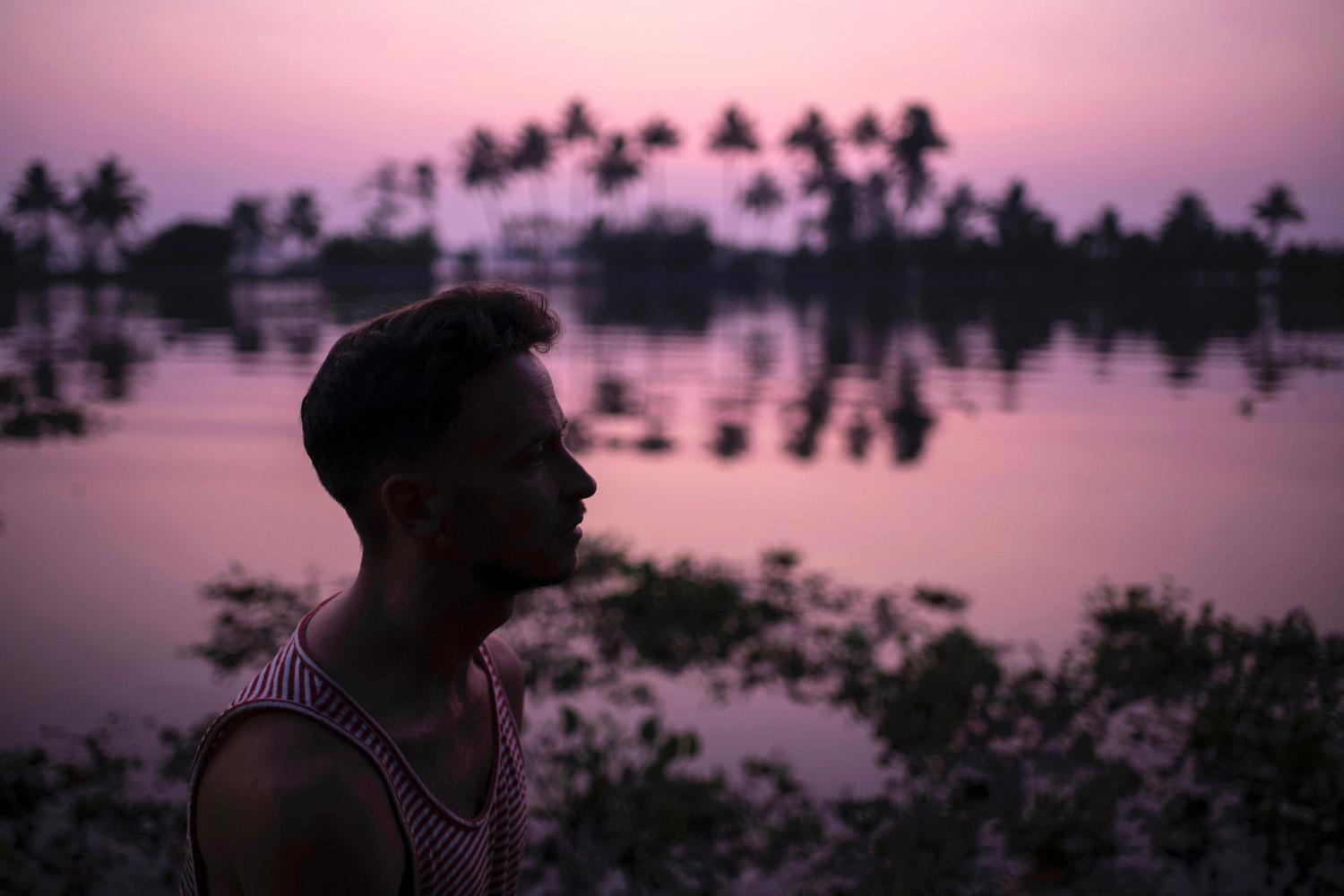 Speaking of getting older, one tendency that has defined my travel mid-life is re-visiting destinations multiple times. In March I went back to India for the fifth time, exploring the much-hyped Kerala state for about a week. Its backwaters and beaches were stunning, though I must say reports of Kerala being cleaner than the rest of India are exaggerated—it was filthy, by Indian standards and otherwise.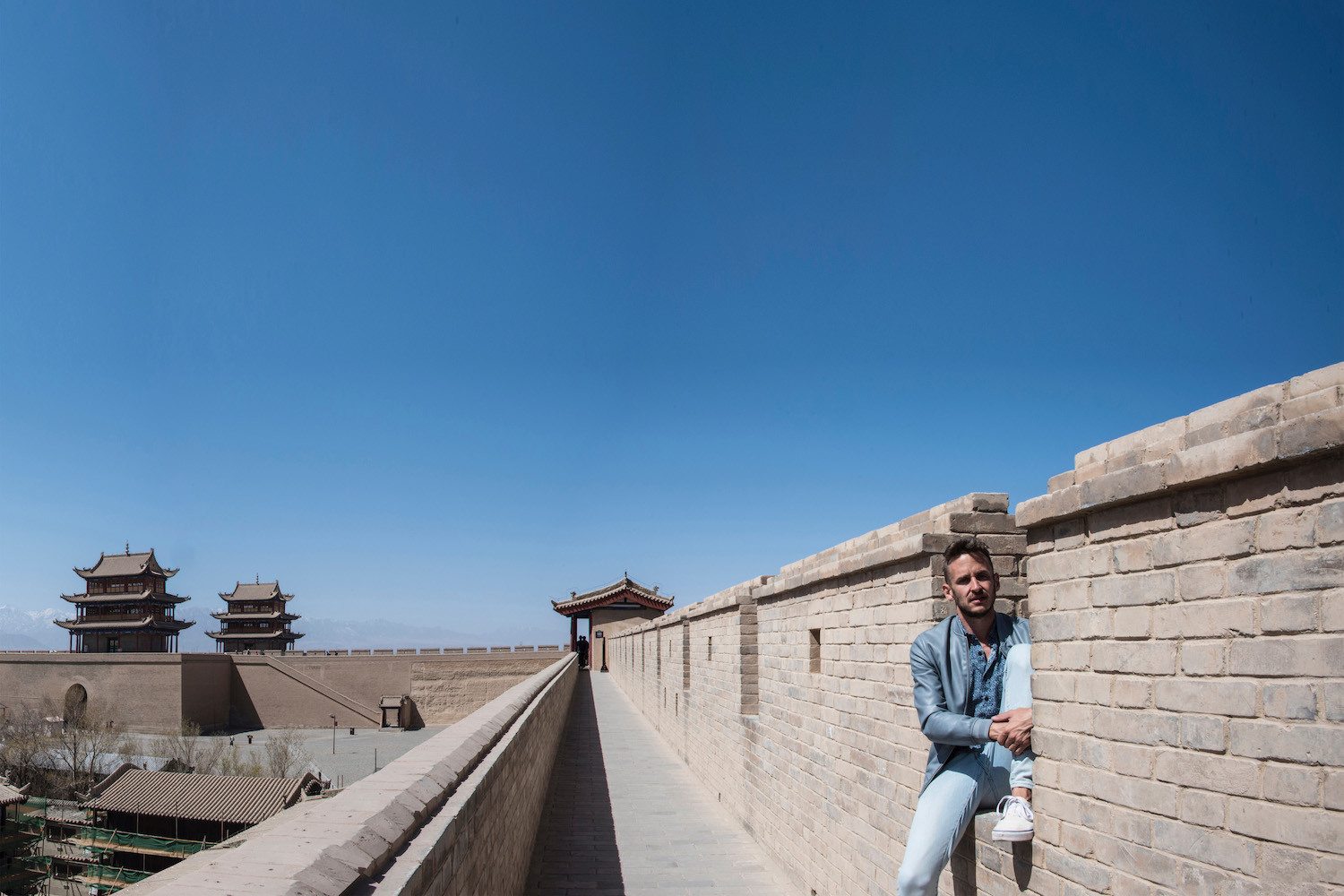 Next up was China's Gansu province, which I decided to visit with absolutely no knowledge that Lonely Planet had included it in a 2018 "Best in Asia" round-up. I enjoyed the trip a lot, from the dunes of Dunhuang to the colorful Zhangye Danxia Landform, though I feel Lonely Planet was irresponsible in recommending its audience (which is to say, amateur backpackers) come here. I speak some Chinese and know the culture well, yet I still found getting around Gansu difficult.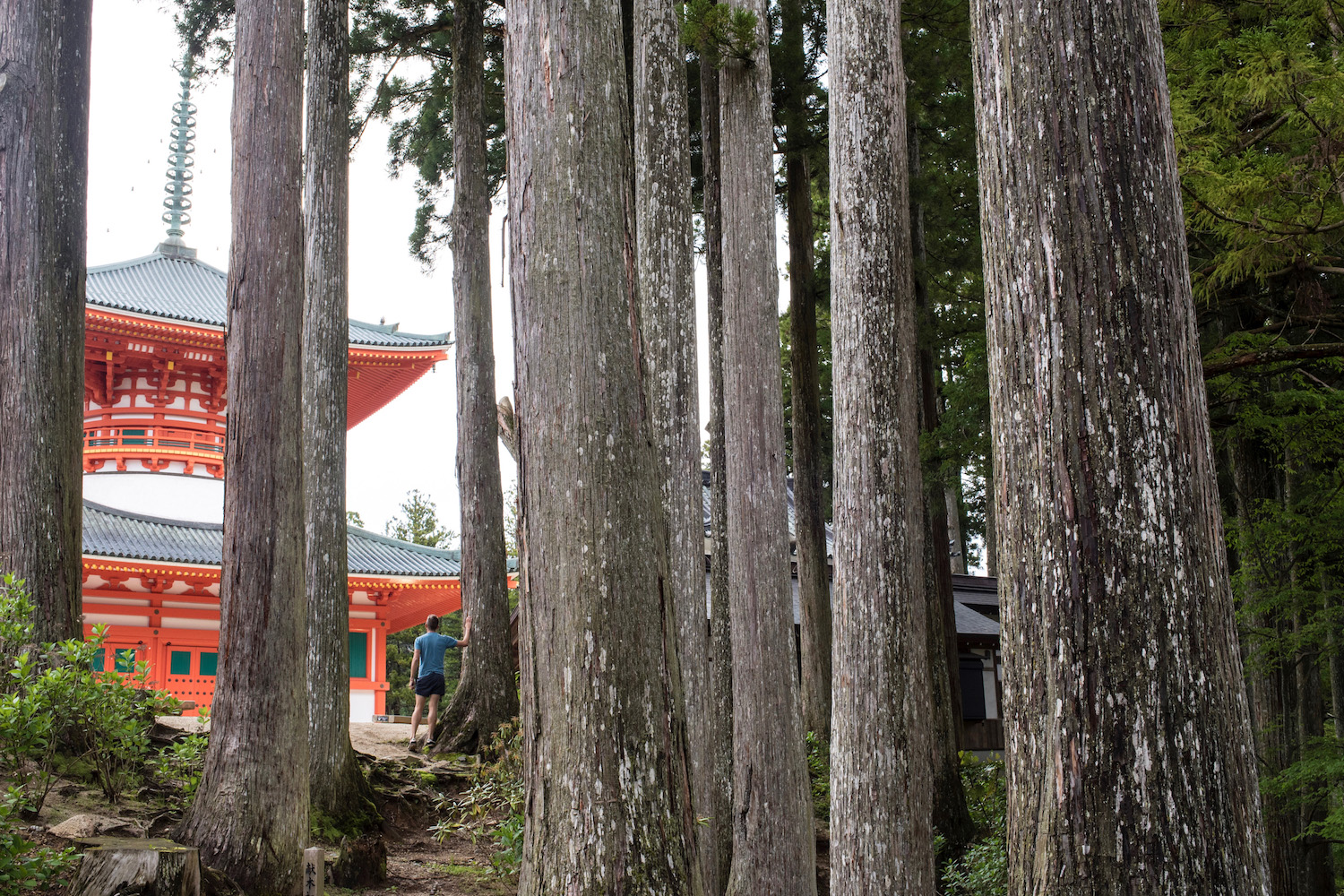 In May came a visit to Japan's Wakayama prefecture, specifically hiking to the top of Mount Koya and trekking (well, mostly driving due to the schedule constraints of my travel companion) along the Kumano Kodo pilgrimage route. I also used this trip to formally launch Japan Starts Here, a new website I hope you'll check out if you're interested in Japan travel!
Introductions and Reunions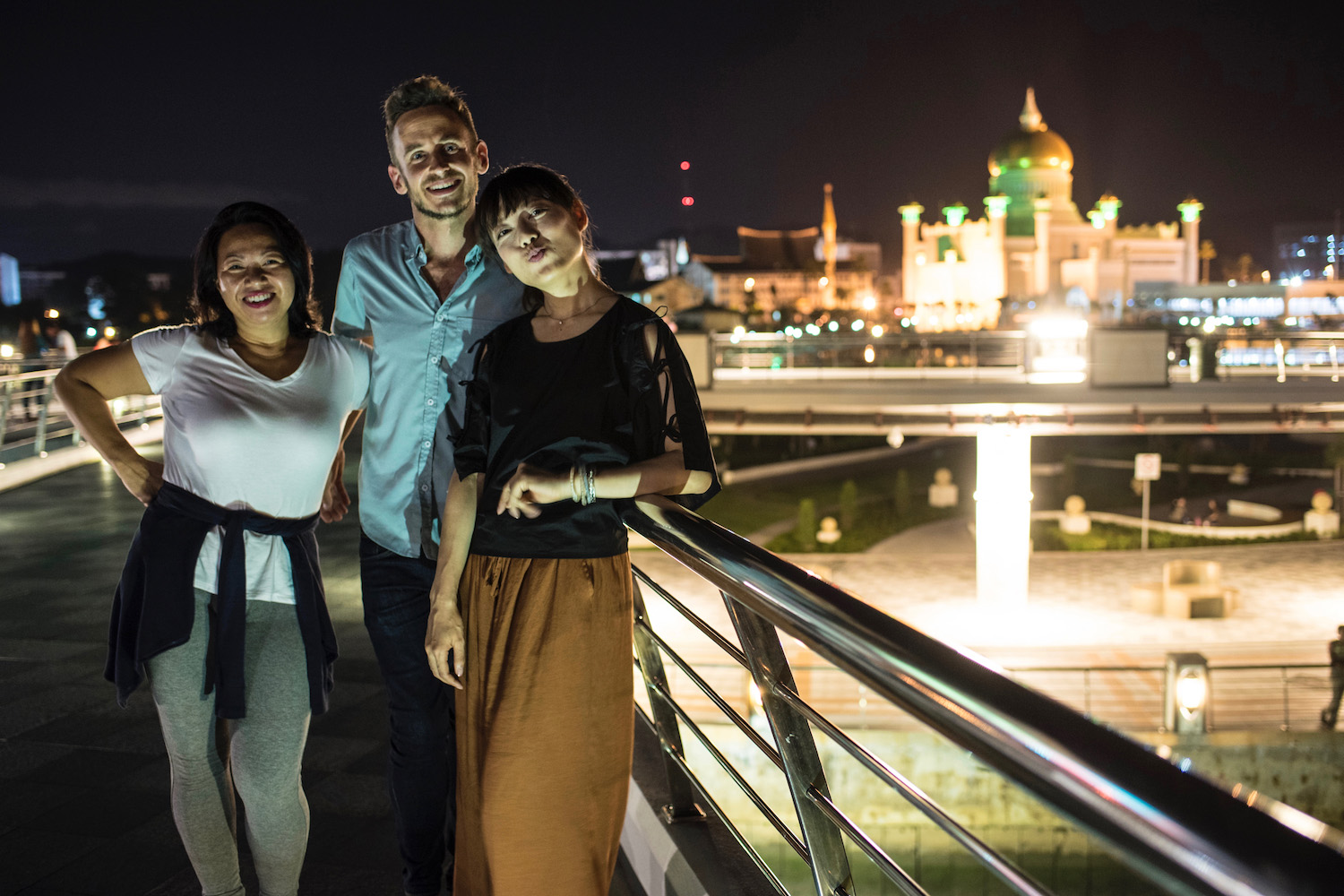 And with whom, you ask, did I travel in Wakayama? That would be Suguru, an Instagram follower of mine with whom I've built a great rapport over the past few months. I actually met him in Tokyo in April, when I flew up for a weekend of somewhat spontaneous hanami, and he proved to be as excellent a trekking partner (we walked about 25 km in just a few hours at Koyasan) as he is a conversationalist and human being in general.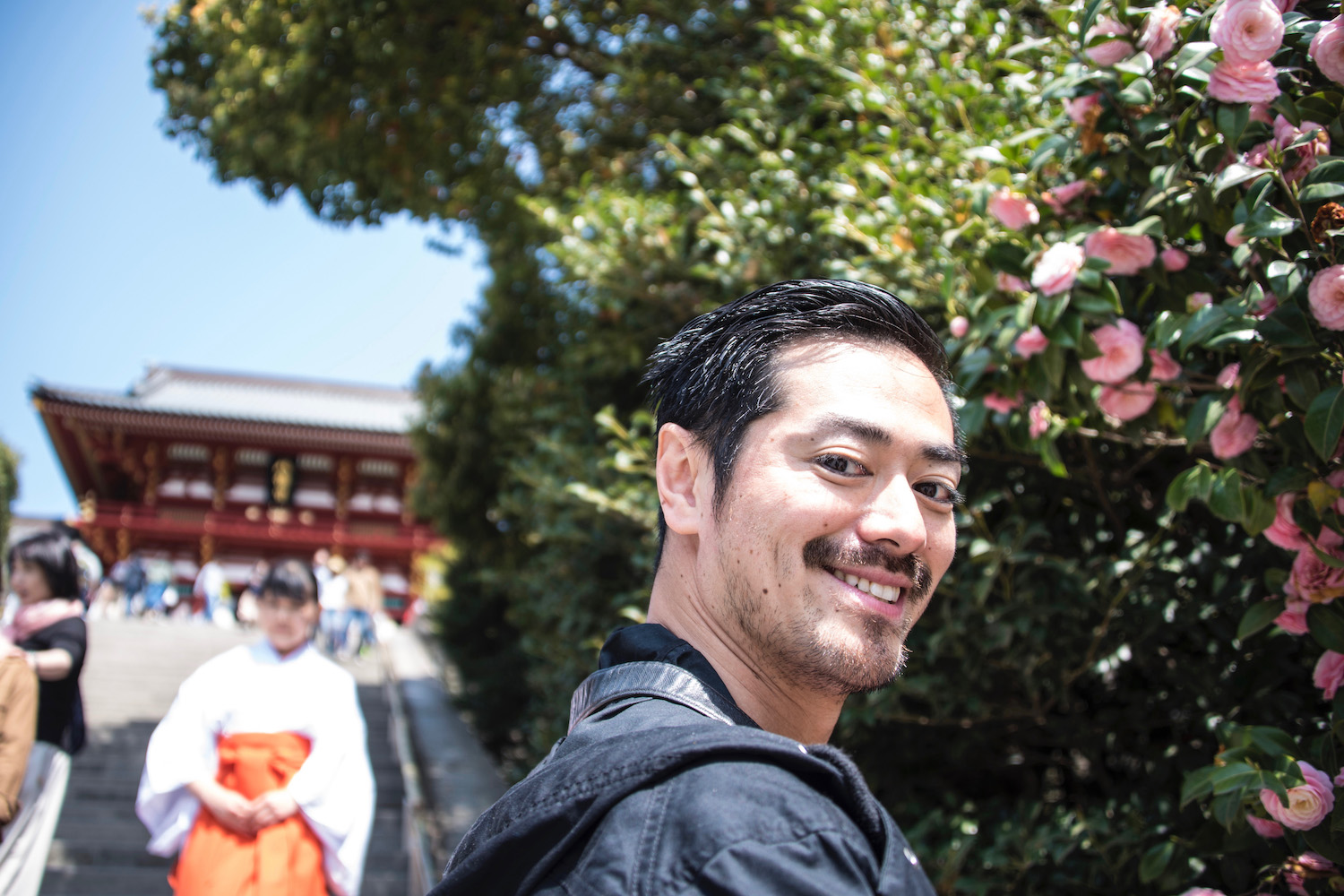 I also met one country for the first time during the first part of this year: Brunei, a misunderstood place I visited along with my good friend Eriko. It was actually the first trip we've taken together, in spite of the fact that we've known each other for nearly six years. Both of us enjoyed Brunei more than we expected, though I personally can't imagine ever wanting to go back there.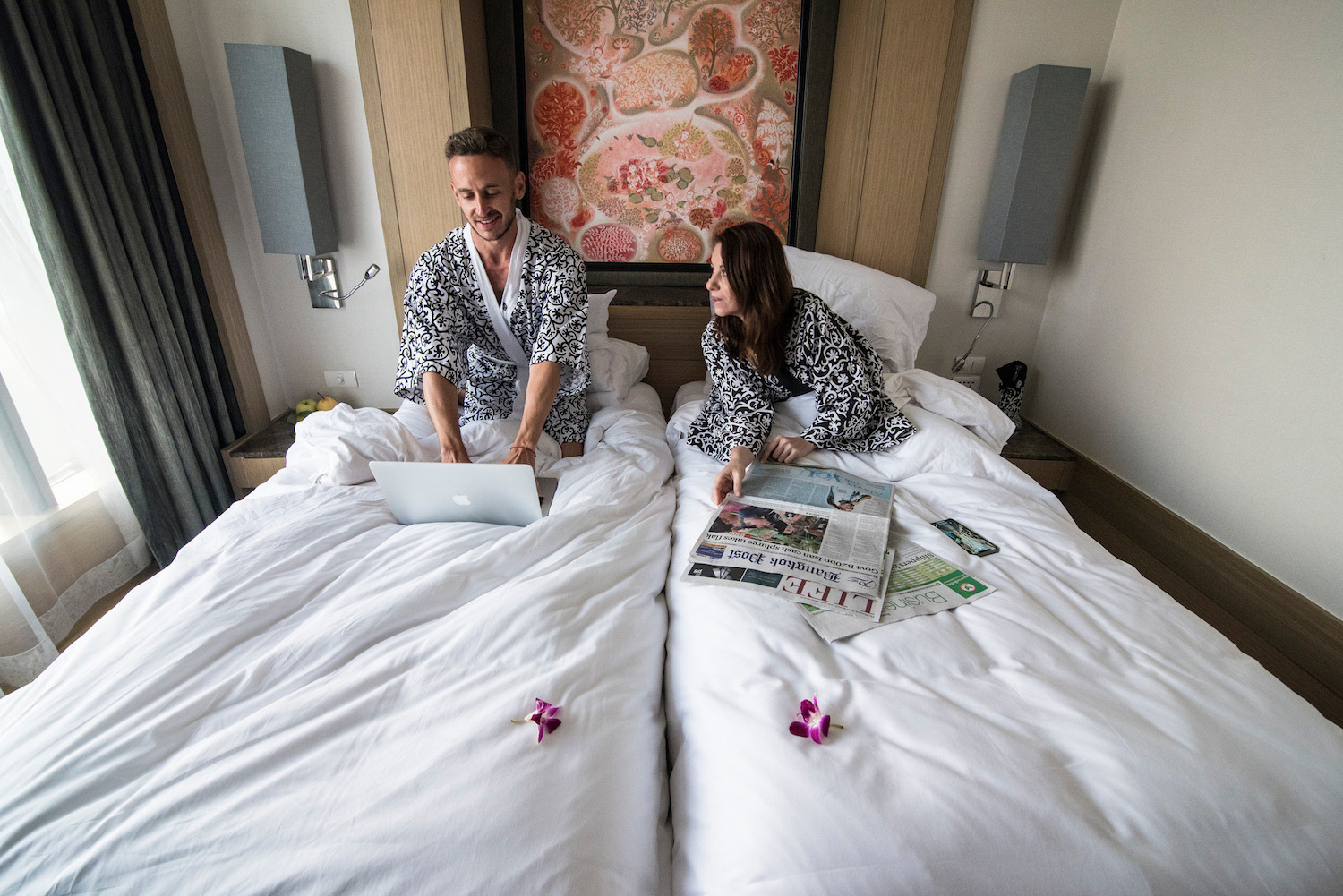 After I returned to Bangkok (less than 24 hours later, if we're being technical), my dear friend Leah arrived from Paris, making this the third continent on which we've met (we both used to live in Texas; and I saw her the last time I was in Brazil, when she was living there). Over the course of eight whirlwind days, I took Leah to some of my favorite places in Thailand, showing her the best of Bangkok and introducing her to overlooked spots in Chiang Rai and Krabi provinces.
New Business Class Experiences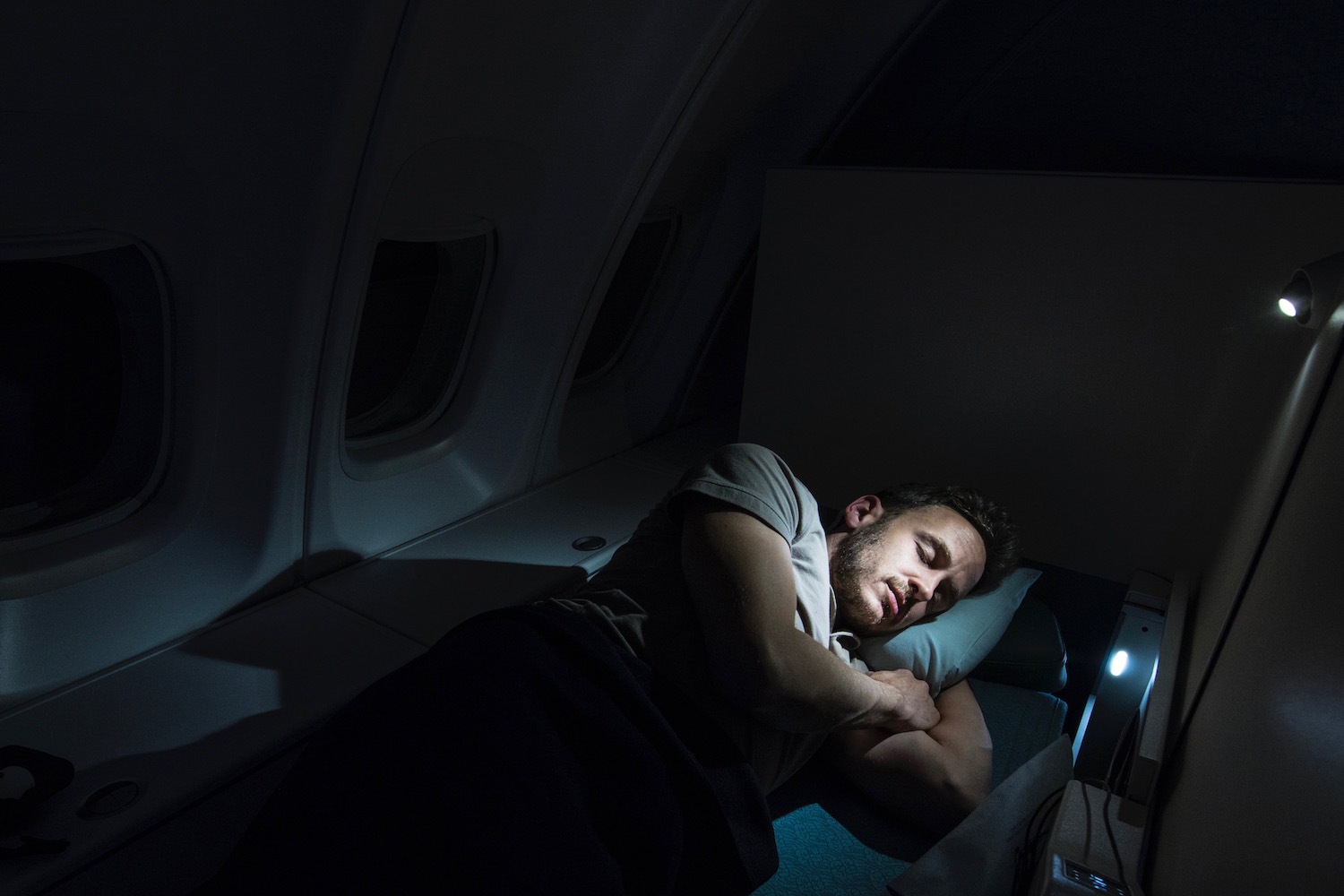 Mexico City underwhelmed me, though the stylish way I flew back to Asia lessened my disappointment. That's because I flew business class on Korean Air's 747-8, and apart from the #MeToo-ish incident I suffered in the security line at JFK airport, it was everything I ever dreamed of. I am sad, however, that I transited through Incheon Airport just days before the opening of Terminal 2.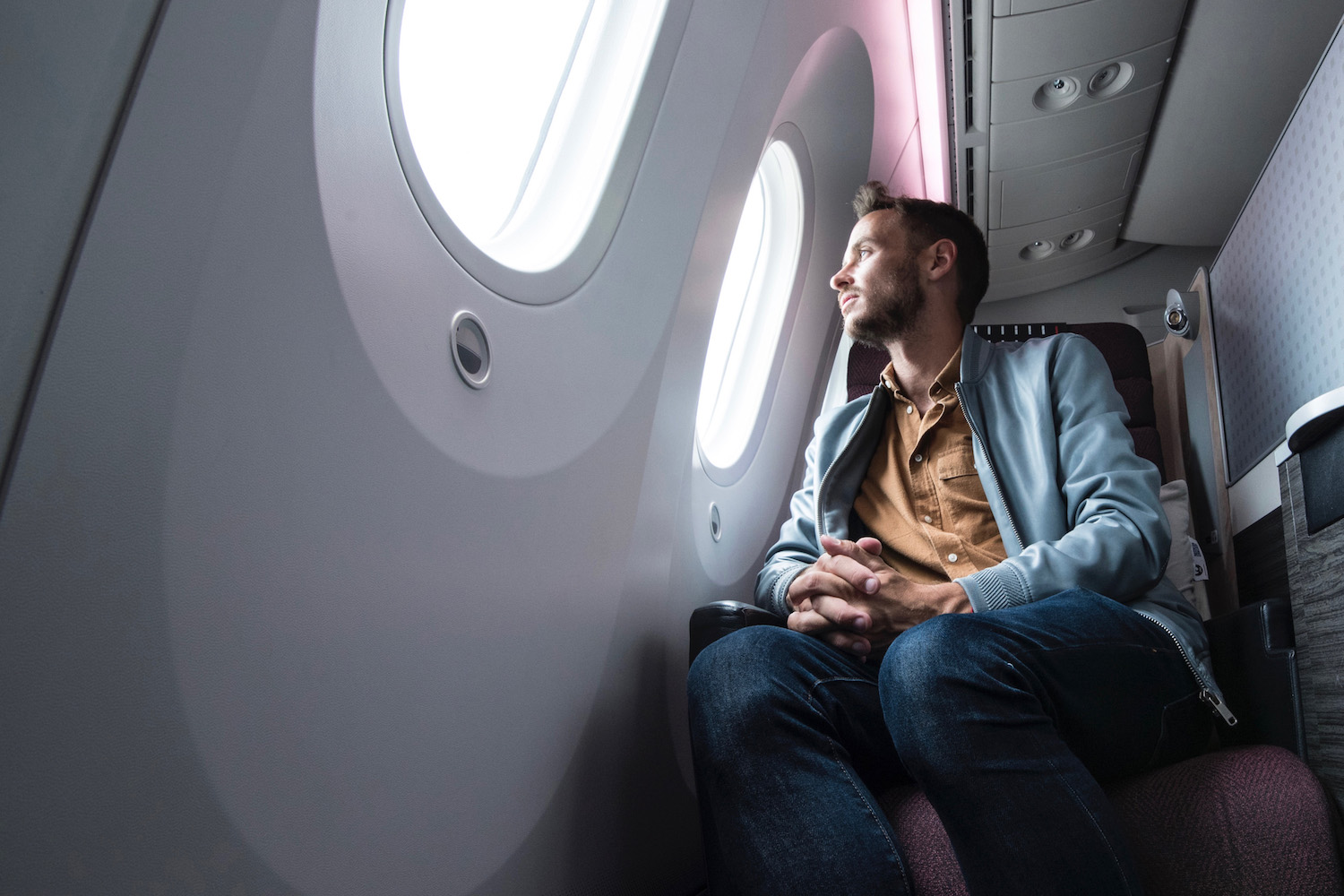 I slummed it in coach all the way through May, when I flew Japan Airlines business class for the first time on the way back to the US for a summertime family visit. JAL used the same seats on this particular 787-9 as Korean does on most of its planes (the private, cozy Apex Suite), though I found the service more polish and the food more notable.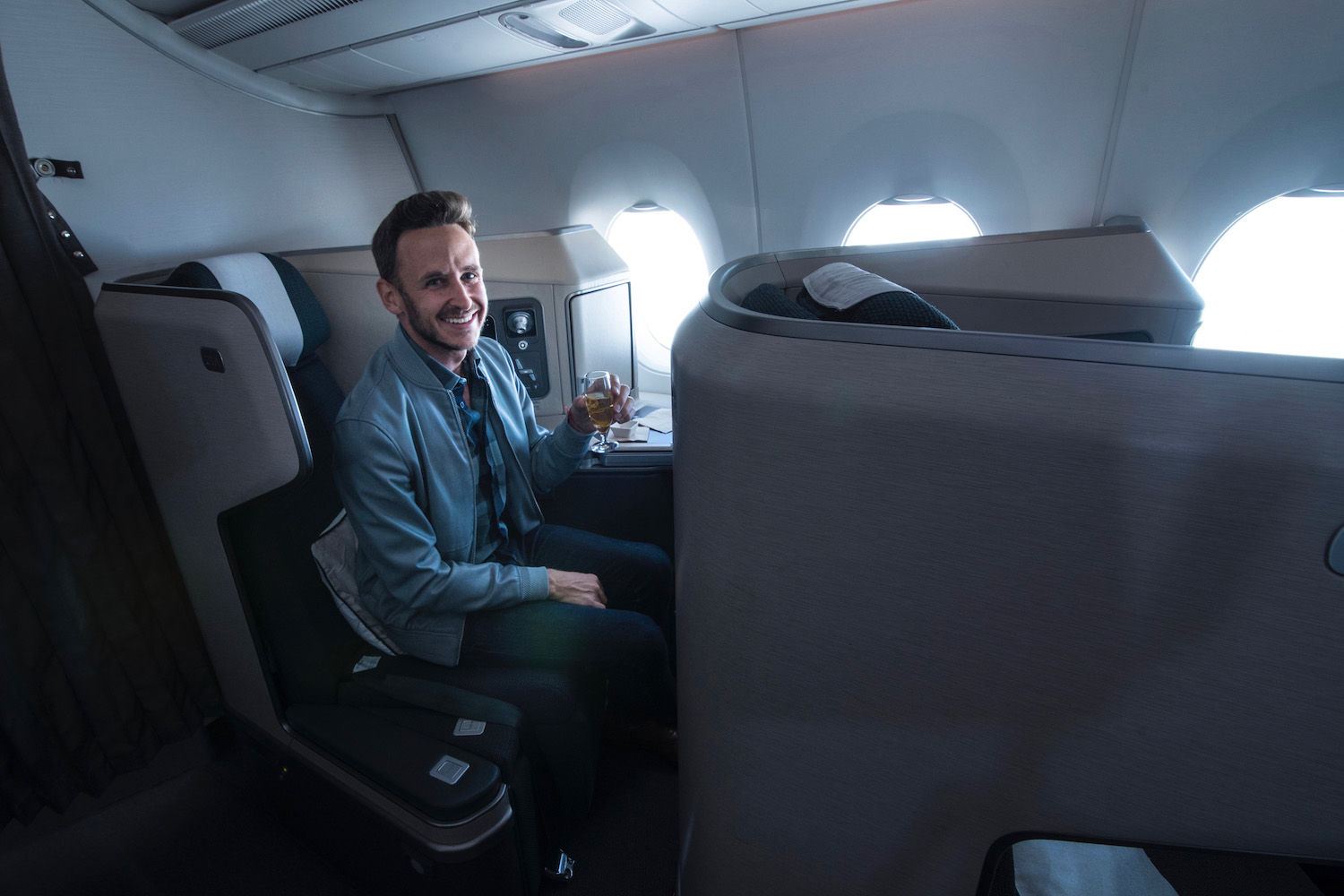 After 10 days with family (and a near-death driving experience—a large doe hurled herself at my rental car, resulting in her decapitation), I flew back to Thailand in Cathay Pacific's business class, which I experience onboard a brand new A350. I actually had the entire "mini-cabin" in the last few rows of business to myself, which made the chic experience feel even more exclusive.
What's to Come Between Now and 2019
Five New Countries
At the end of this month, I'll travel to Mongolia for a couple weeks, which is exciting for two main reasons: First, that it's been on my bucket list for years; and secondly, because there's never a bad time to see camels (my favorite animal, in case you didn't know). In late August, I'll follow up a week with my best friend in Switzerland with 10 days in the Baltic States of Lithuania, Latvia and Estonia, which I've also never previously visited. Speaking, once again, of camels, I will finally take a twice-canceled (in 2014 and 2017) trip to Oman in early November.
Two Seasonal Trips to Japan
Tomorrow, I'm flying up to Japan's Hokkaido island to see its lavender, and a few other seasonal spectacles. I'm slightly nervous about the weather, since rains from a recent typhoon seem to still be lingering, but am hopeful it won't be as miserable as Okinawa was earlier this year. In late November I'll travel to the Kansai region (where I've spent a lot of time before) in order to savor the peak of fall colors for about a week. On the way there and back, I'll fly Malaysia Airlines business class for the first time (on the A350, no less, provided there isn't a schedule change), and I'm excited to write a review about hat.
Back to Taiwan at Long Last
As you'll know if you've ever read my guide to Taipei, it's one of my favorite cities in the world. However, though I've lived just three hours away by plane for the last 18 months, I've thus far shirked the temptation to return—until now, that is. In early October, I'll head back to Taiwan, and spend a week there exploring the island as fully as possible. I not only plan to visit the city of Kaohsiung and the famed beaches of the country's southeast for the first time, but will reunite with my good friend Josh, whom I briefly saw in April when he was passing through Bangkok.
Where Do You Plan to Travel During The Last Few Months of 2018?
I've had a good travel year so far, and I'll be headed to some even more amazing places in the coming months. But my own 2018 travel plans are old news to me—I'm curious about where you'll be headed the rest of the year! I hope you'll comment either here or on social media to let me know where the rest of the year will take you.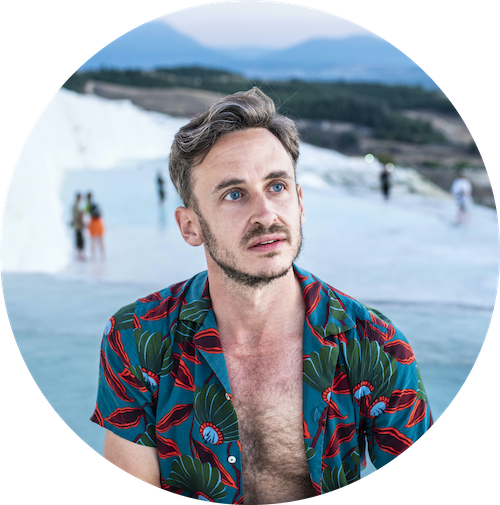 informs, inspires, entertains and empowers travelers like you. My name is Robert and I'm happy you're here!