Although festivals once qualified as niche travel in which only superfans participated, festival travel is becoming more and more mainstream. These days, certain festivals are destinations in and of themselves, be they music festivals like Austin's Austin City Limits and Bonnaroo in Tennessee, or the Minneapolis-St. Paul International Film Festival. No matter where in the country you want to go or what your interest is, here are five great festivals to attend around the United States.
Houston Livestock Show & Rodeo, Houston, TX
It's no secret that Houston is the energy capital of the world, but did you know that the Houston Livestock Show & Rodeo is the world's largest livestock show? Indeed, many people who attend do so to purchase animals and equipment rather than just to spectate. Whether you come to witness the spectacle or to participate in it, make sure to begin looking at hotels in Houston well in advance of the event, which happens every February and/or March.
Minneapolis-St. Paul International Film Festival, Minneapolis, MN
The Minneapolis-St. Paul International Film Festival takes place each spring in Minnesota's Twin Cities, bringing an enviable collection of films in multiple languages and from dozens of countries around the world to the Upper Midwest as winter thaws. Although prices on Minneapolis hotels can be higher than normal during this period, particularly those close to screening venues, booking in advance (hint: start now for next year!) can save you a lot of money.
Bonnaroo Music + Arts Festival, Manchester, TN
The Bonnaroo Music + Arts Festival (usually known simply as "Bonnaroo") was a much simpler affair when it started in 2002 than it is today.  This fabulous four-day festival includes top mainstream acts from around the world and across a variety of music genres. Although some people camp out at the festival, if you want more civilized accommodation, you can stay in Nashville (which is just over an hour away by car) and commute each day to see the show.
Austin City Limits, Austin, TX
Although it started as a small local festival, Austin City Limits is now so popular that it spans two weekends. Tickets often sell out in a matter of minutes. The good news is, if you can't get tickets, you can catch a TV show of the same name on PBS. If you can get tickets, on the other hand, you should try to find a room at the best hotels in Austin now — for next year!
Mardi Gras, New Orleans, LA
At this point, New Orleans' Mardi Gras is probably the most famous festival in the United States — it's certainly the most infamous. What you probably don't realize is that you can visit this non-stop party and still manage to sleep. Simply shop New Orleans hotels outside of the busy, trendy French Quarter, and find one that's quiet enough to let you catch a few Z's every night.
Of course, these festivals are only the tip of the festival iceberg that's emerging in the travel sea of America. More festivals spring up every year, which means you have more reasons to travel — and more reason to catch the festival bug before everyone else in the country does.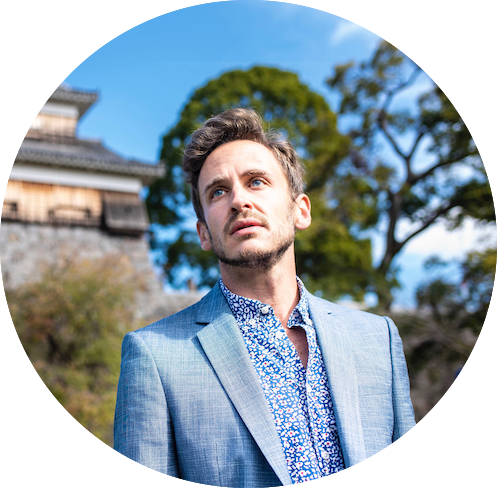 informs, inspires, entertains and empowers travelers like you. My name is Robert and I'm happy you're here!