I've greatly warmed to the idea of winter holidays over the years, though that wasn't always the case. Having grown up in quite a cold place (the American Midwest), I spent most of my early years as a traveler seeking out sun—and shirking snow. The idea of wasting time and money to visit someplace with sub-zero temperatures seemed crazy!
However, a fateful trip to a massive ice and snow festival in China a few years back (and the incredible photos I took there!) greatly expanded my idea of what travel in winter could look like. No matter what sort of experience you crave during the colder months of the year, these are best places to visit in winter for my money.
Caucasus Mountains
I've enjoyed my share of luxury ski chalet rentals in mainland Europe with Tempston Luxury, but when I think of my next winter trip on the continent, my mind goes to the sky-scraping peaks of Georgia. Indeed, as I hiked the foothills around Mt. Kazbeg several summers ago, all I could think about was how magnificent the winter scenery there would be. To say nothing of how beautiful Tbilisi attractions like Narikala Fortress and the Sameba cathedral would look covered in fresh-fallen snow!
Patagonia
When people think of the best winter vacations with snow, they probably think of places in the north—and the months between December and March. I love the idea of visiting Patagonia in winter, even though I'm not a skiier. Amazing scenery like Torres del Paine National Park notwithstanding, it just thrills me to think I could enjoy snow in June or July, especially now that I live in a tropical country year-round.
Northern Honshu, Japan
When it comes to winter holiday destinations in Japan, many travelers head all the way north, to Hokkaido. However, the northern part of Honshu island appeals more to me as I look forward to next year—I went to Hokkaido during winter and didn't like it much. My warm weather travels in Tohoku prefectures like Aomori, Akita and Yamagata have shown me what an amazing mix of heritage, nature and ecotourism the north of Honshu offers. Tentatively, I plan to visit here in early February 2019.
Middle East
Lazy US travelers head south to Florida for winter, and while there's nothing wrong with Miami, I'd personally trade 12+ hours longer on a plane to trade Palm Beach for Dubai's Palm Jumeirah. Of course, the UAE isn't the only Middle Eastern country that's among best places for winter sun. And while many of these nations simply cool off from their intolerable summers during the winter month, others like Jordan and Israel can actually experience snow—and I've always wanted to see snow in the desert.
Lake Baikal (and Siberia in General)
Siberia might not seem like an obvious choice of where to go in winter, but after visiting Manchuria (that's where the aforementioned Harbin Ice Festival took place) a few years ago, I feel bold. This is especially the case when I look at pictures of Lake Baikal, one of the largest bodies of freshwater in the world, whose waves (yes, it's that big!) freeze in the winter. As you recall, I once visited an iceberg-covered Icelandic beach; frozen waves seem like they'd captivate me even more, at least from a photography perspective.
Pacific Northwest
Many of the best winter vacations in US see travelers from cold cities and states travel to warmer locales, but why not go the other way? Or at least part of the way—Pacific Northwest cities like Portland and Seattle seem to be pretty mild in winter, though bonafide snow adventures in the mountains aren't far away from either urban area. I haven't spend enough time in PNW in general, so why not kick my plans into high gear during the year's lowest temperatures?
Maldives
The islands of the Maldives tend to be one of the best winter vacations for couples, which is part of why I've avoided the islands thus far, in spite of having lived a four-hour flight away for more than a year. I don't think I'll be able to go much longer, though, especially considering that the Maldives' time may be limited on account of climate change. Interestingly, a reader of this blog has extended a tentative invitation to join a friends trip to the Maldives that coincides with my birthday next year.
The Bottom Line
These aren't the absolute best places to visit in winter, but they're the ones I want to make sure I go over the next several years. From magnificent nature in the far east of Europe and the southern tip of the Americas, to the way the culture of Japan and the Middle East comes alive during cooler months, these are the places that remind me how valuable it is to travel in winter, even though it wasn't always my favorite season. Where is your dream winter travel destination?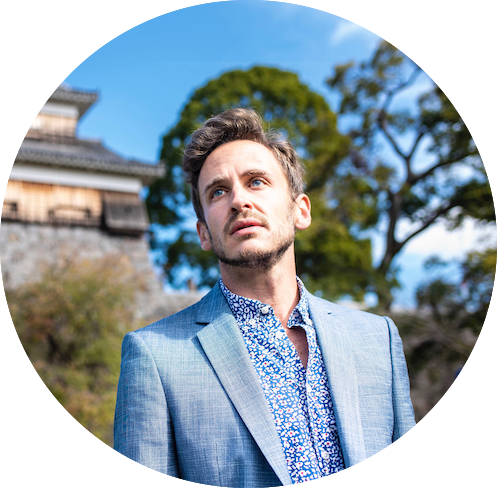 informs, inspires, entertains and empowers travelers like you. My name is Robert and I'm happy you're here!