As far as I'm concerned, day trips from Taipei are at least as important as the core attractions of your Taipei itinerary. And I'm not saying this simply because of how much less likely torrential rain is to the south and west of the city center!
To be sure, whether you take a day trip to Taroko Gorge from Taipei or spend a weekend exploring the cultural and scenic Lion's Head Mountains, many of Taiwan's top things to do are within day-trip distance of Taipei. The hardest part? It many cases, it's choosing just one or two excursions from Taipei!
Popular Day Trips from Taipei
Qingshui Cliffs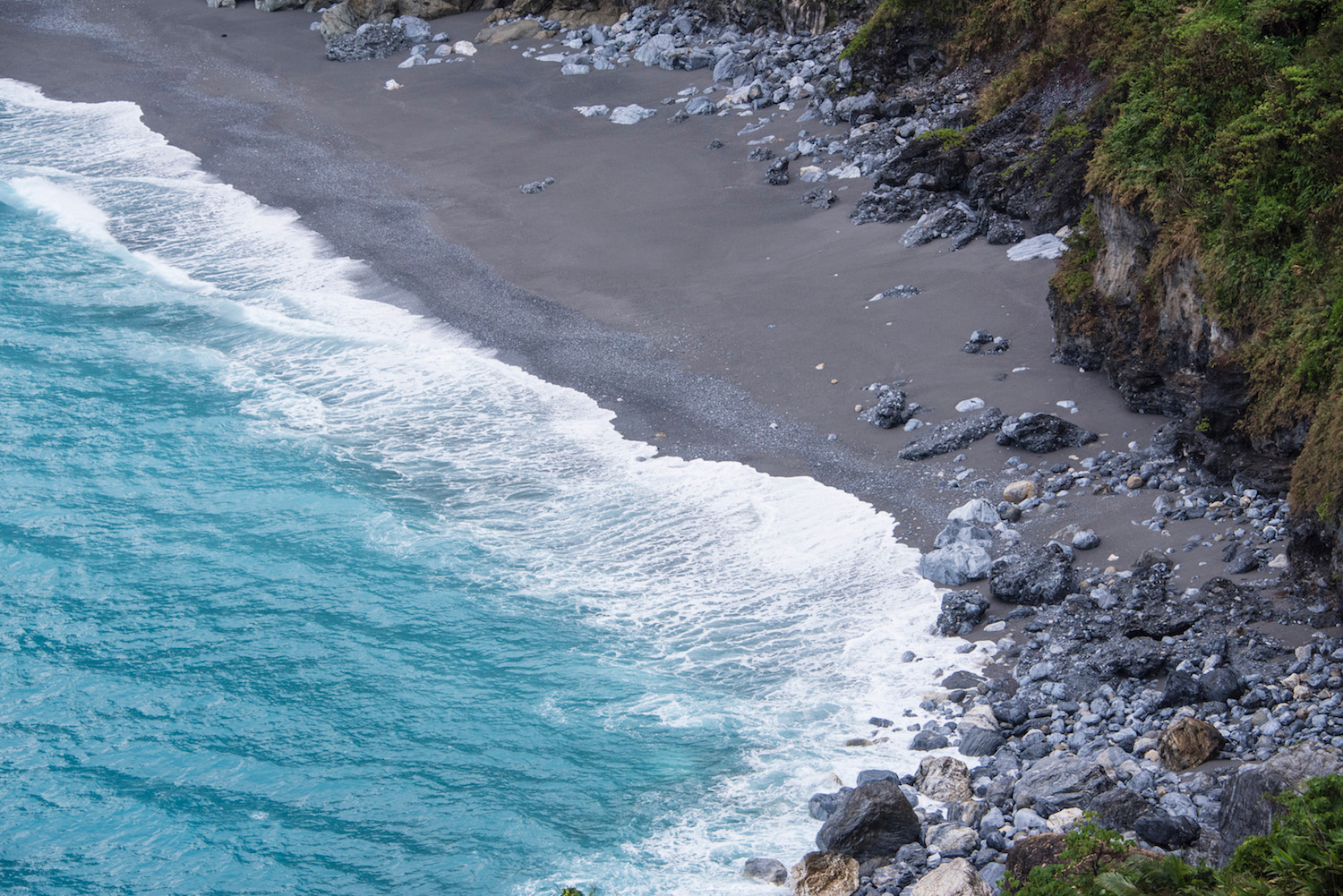 Though I first mentioned the Qingshui Cliffs in the context of my pan-Taiwan travel blog post, it is possible to take this most-stunning of Taiwan day trips from Taipei. This particular day trip from Taipei is easier if you have a car (which you can rent at Taipei Main Station), but you can also get tot his scenic hiking spot via public transport. Simply take a train from Taipei to Hualien (warning: you might feel compelled to spend a night here!), then ride the Hualien Bus to Chongde stop.
Jiufen and Keelung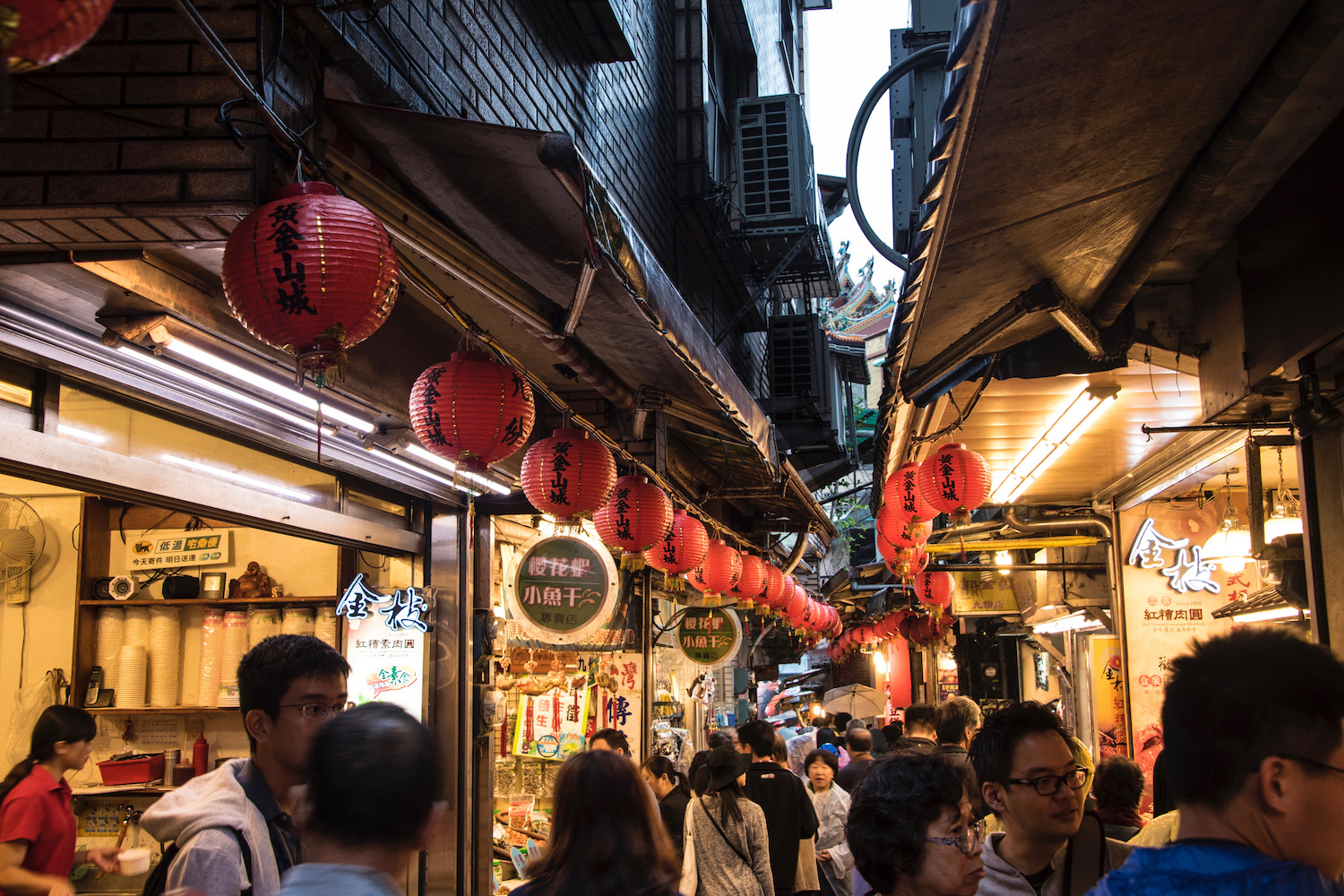 Some travelers take a Keelung day trip without visiting Jiufen Old Street (or vice-versa), but since these places are relatively close to one another, I'd combine them. Visit Jiufen by day and Keelung, which is most famous for the yellow lanterns of its Night Market, once night falls. Organized travelers can also add a trip to Yehliu Geopark (home of the famous "Queen's Head" rock formation) to this Taipei day trip, though I wouldn't bother if the weather is rainy.
Taroko Gorge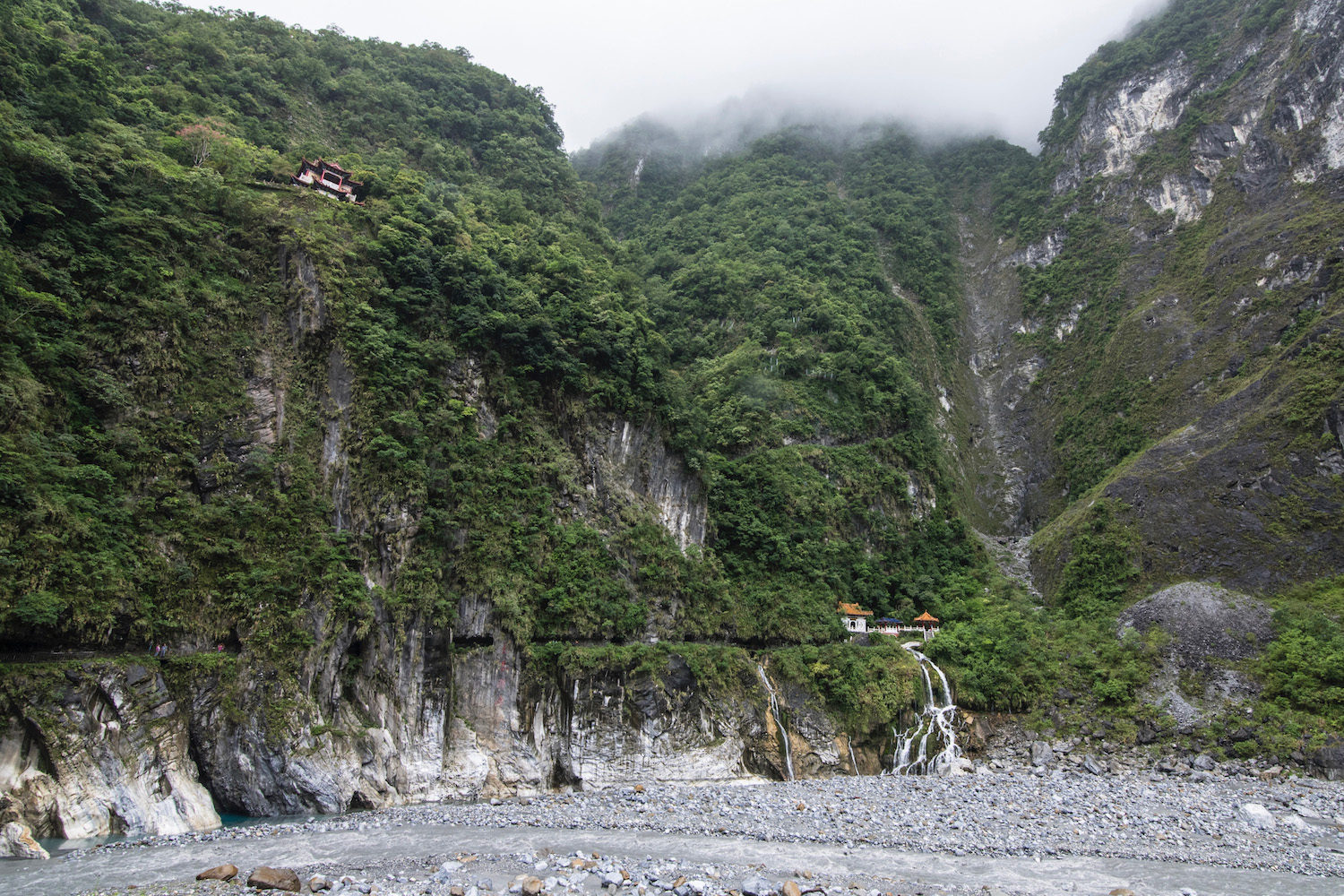 Like Qingshui Cliffs, a Taroko Gorge day trip from Taipei is not for the faint of heart, though both look relatively close to the capital on a map. Whether you take an extended hike on one of the trails here, or simply ride the park bus to attractions like Swallow Grotto and the Shrine of the Eternal Spring, it's a lush and mysterious escape from busy Taipei, and of the few instances I think the Taiwan travel experience is enhanced by rainy weather, whether as one of the Taipei day trips you take or otherwise.
Wulai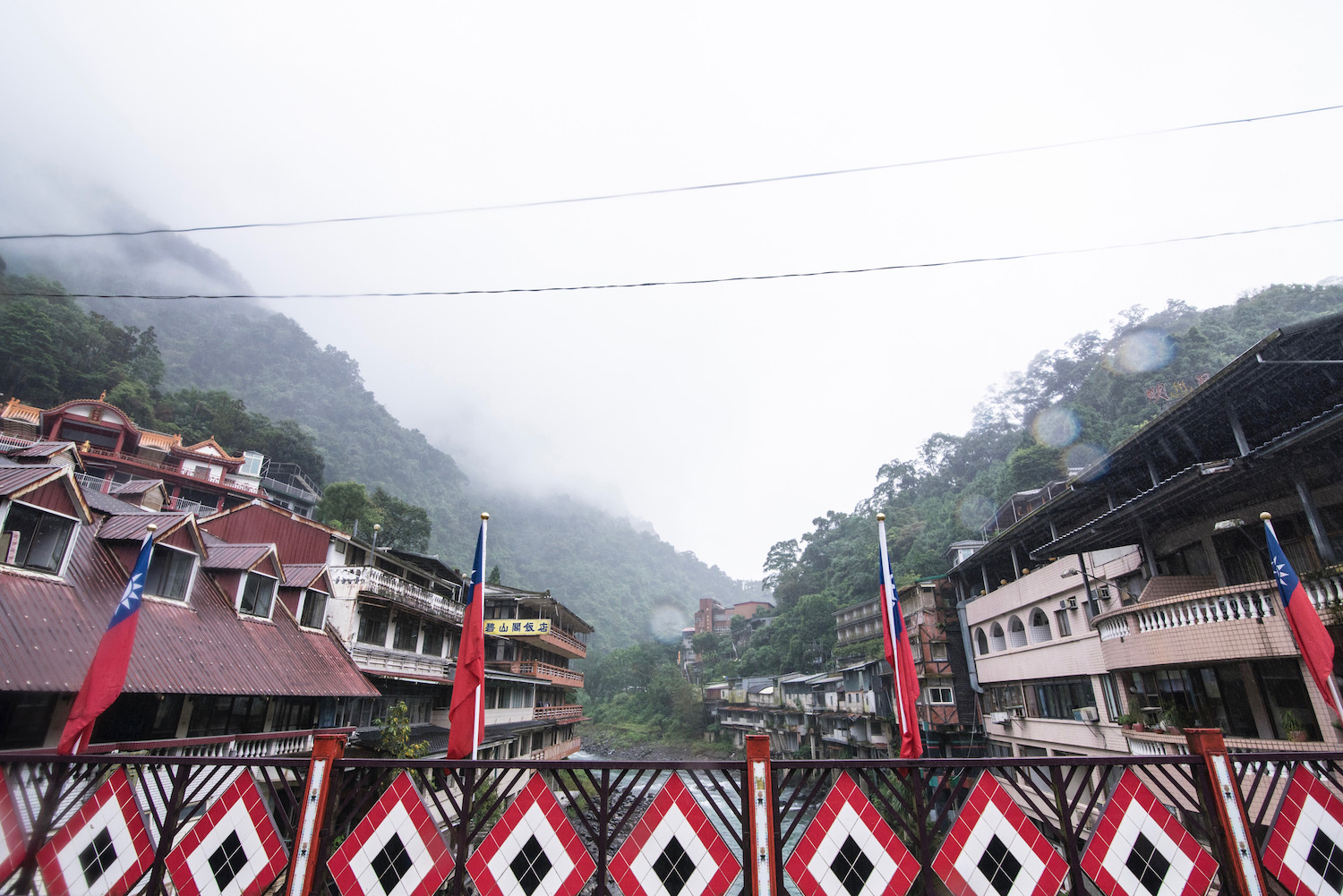 Most travelers in search of Taiwan hot springs head to Beitou, and I have no particular problem with this Taipei day trip town apart from its crowding. However, in addition to the fact that the natural pools along the river in Wulai are generally deserted, this town is also the perfect spot to get a taste of Taiwanese aboriginal culture, which can be somewhat impenetrable otherwise if you aren't planning to take a road trip down Taiwan's East Coast.
The Best Day Trip from Taipei
The most of all Taipei day trips, in my opinion, is Quanhua Temple. Accessible via a series of local buses from the Hsinchu High Speed Rail station, this is actually one of the places (or rather, an image of it) that inspired me to return to Taiwan and explore more deeply than I had the first time (which is to say, outside of Taipei and day excursions from the capital).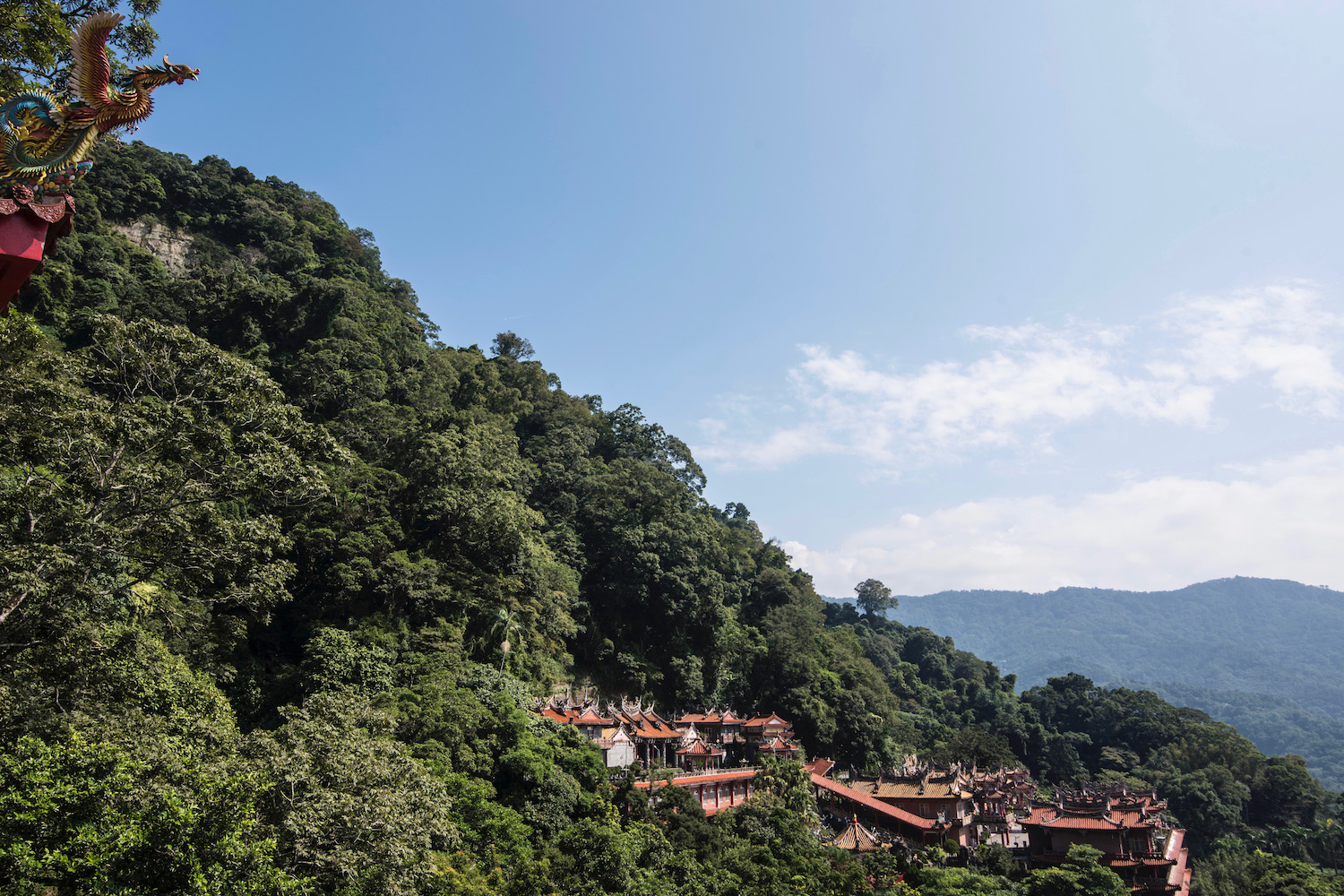 Want to take an overnight or even weekend trips from Taipei? This is also the spot for you. Quanhua Temple, you see, is near the end of the enchanting Lion's Head Mountain (aka Shitoushan) tourist route, which includes a menagerie of historical towns and perhaps Taiwan's best opportunity to experience local Hakka culture. The temple itself offers simple lodging, which includes the vegetarian food you've likely come to love if you've ever done a temple stay, either in Taiwan or at Koyasan in Japan.
Check Out My Taiwan Itinerary
Whether you're looking for things to do in Taipei or Kaohsiung, the best day or weekend trips from Taipei or want to know the best route to take down Taipei's East Coast to Kenting, I've got you covered. My Taiwan trip itinerary provides a balanced round-up of Taiwan destinations, as well as practical information like when to visit Taiwan, how to get around and even how many days in Taiwan you should spend.

Still feel stumped as you plan your Taiwan travels? Not to worry. When you
hire me as your Travel Coach
, you'll get a custom-made itinerary that maps out activities, transport, hotels and even meals.
The Bottom Line
Whether you take all these day trips from Taipei or just a couple, one thing is for certain: Taiwan's capital is as enjoyable outside its city limits as it is in the shadows of Taipei 101. Walk on Taiwan's wild side in Taroko Gorge or at the Qingshui Cliffs, or have a spiritual awakening at the mountainside Quanhua Temple. If you don't have more days to spend in Taiwan than your time in and around Taipei, these capital-area excursions will leave you itching to return for a long trip.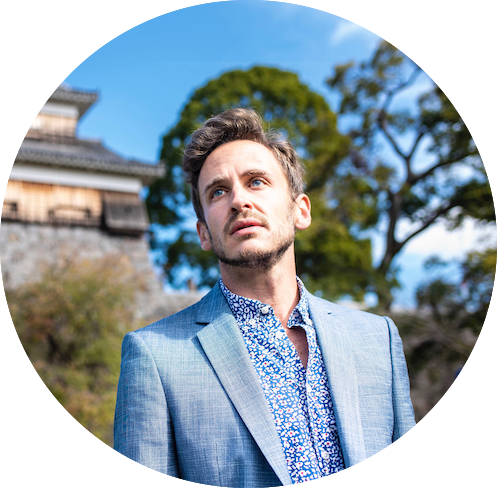 informs, inspires, entertains and empowers travelers like you. My name is Robert and I'm happy you're here!