It might sound hard to believe, but I've never used a global SIM card—well, not until a few weeks ago. I've always been perfectly happy to buy a local SIM card wherever I go, be that Japan, India, Israel or somewhere in Europe.
I've long been curious about the benefits of an international SIM, however, so when a company called GoSim reached out to me a few weeks ago, I thought I'd give it a try. Whether you're looking for the best international SIM card or are just wondering if a global SIM is worth the investment, I have a feeling you'll want to continue reading.
Why I Chose GoSim
I have to be honest: Until GoSIM contacted me, using a global SIM card was low on my priority list, even just for the purposes of a review like this. However, I immediately took a liking to the company, both because of how easy it was to order my SIM (it took literally three minutes!), not to mention that they sent it to my home (in Bangkok) just days before my trip—and it arrived in time!
Although I enjoyed working with GoSIM, I do hope you do your own research before you purchase your own roaming SIM. Many companies offer this product and what works for me might not work for you. On the other hand, if there are any questions you have about GoSIM that this article doesn't answer, you can feel free to leave them in a comment.
Advantages of Using a Global SIM Card
A Global SIM Card is (Mostly) Global
If you're on the hunt for a Europe SIM card, one for travel in Southeast Asia or any other mainstream destination, an international SIM is a great option. Really, the only countries most providers don't support are places like North Korea and Syria (which, for better or for worse, you're unlikely to visit anyway) and Iran, which I definitely do recommend you visit. In Europe in particular, where recent "no roaming charges" legislation has proven of limited benefit to users of prepaid SIM cards in EU countries, this provides welcome flexibility.
Global SIM Cards Take the Guesswork Out of Networks
Another advantage of buying a global SIM card is that your device will automatically connect to a partner network in each country. While not a set-in-stone rule, SIM providers usually make a point of partnering with highly-rated networks around the world, since they want to ensure their users have the best experience possible. My GoSIM connected to the internet via Japan's docomo, which has great coverage and fast speeds.
A Global SIM Card is a Long-Term Investment
International SIM cards are expensive—and I'll explain the particulars of why in just a second. However, if you plan on taking trips all around for many years, this investment might be worth it. For example, the USA SIM card I use when visiting family expires if I don't refill it at least once every 90 days, even if I'm not using it. With your global SIM card, on the other hand, you can generally top up whenever you travel, without fear that the card will become inactive.
Disadvantages of Using a Global SIM Card
Global SIM Cards are Expensive
If you're looking for a cheap SIM card, a global SIM card might not be your best option. The one I chose from GoSim, which included 3GB of data within GoSim's designated "Zone B," cost a whopping $139, which is about three times the cost of the most expensive SIM I've ever bought in an individual country. Moreover, topping up data is very expensive, with a minimum price of $26 per GB as of January 2019.
Troubleshooting Can Require Patience
Another potential pitfall of using a global SIM, even if it's the best international SIM card you've ever seen, is the fact that all support is done remotely. While I have no doubt that GoSim (and other providers) respond to emails, chats and phone calls expeditiously, it's not the same as being able to go into a store and meet a physical person, who can likely solve your problems immediately.
Practical Matters
Whether you choose GoSim or any other global SIM card seller, some things remain true across the board. For starters, you'll need to order your card in advance of your trip, ideally at least a week beforehand. Secondly, you'll need to have an idea of the countries you visit, as most international SIM providers group countries into different categories, which determines the card you need to buy.
Another important tip is to make sure your phone is unlocked for use on any network, which also applies if you buy SIM cards individually in each country. Finally, you'll need to determine which SIM card your phone accepts (most these days take a micro or nano SIM) before detaching the card from its plastic backing.
The Bottom Line
A global SIM isn't right for everyone—I'm not even sure it's right for me. On the other hand, if you can deal with potential downsides (namely, high cost), the freedom and flexibility of an international SIM is very beneficial. Personally, I was impressed by how immediately the SIM connected to networks in different locations; I imagine it would prove especially useful if I was on a trip that covered several countries. I hope this post has helped you make the decision that's right for you.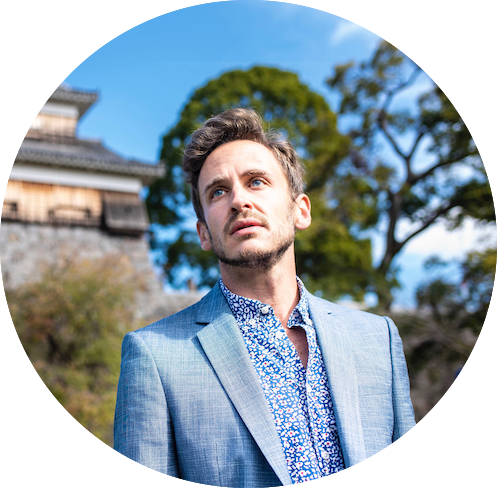 informs, inspires, entertains and empowers travelers like you. My name is Robert and I'm happy you're here!