Finding expat insurance can be a daunting experience even if you're set on getting it—I wasn't always, as crazy as that now sounds to admit.
First things first: I do have a travel medical insurance plan now, through a company called SafetyWing, whose plans start at $37 for four weeks. This post is going to be a bit scary at times, and I don't want you worrying about me!
After explaining some of the reasons you shouldn't try to navigate the global healthcare system on your own, I'll explain why I eventually decided to choose SafetyWing. I hope you'll continue reading all the way to the end.
My Personal Expat Insurance Journey
The first time I lived abroad (when I taught English in Shanghai), I had a robust travel insurance policy through my employer. When I moved to Bangkok in early 2017, however, I was disconcertingly exposed. Realizing that my US health insurance policy would be as valuable in Thailand as a wadded-up napkin, I purchased a flight insurance policy alongside my ticket and decided I would find a permanent solution later.
Much later, it turns out. As ashamed as I now am to admit it, I didn't have a comprehensive, long-term international insurance policy until a few weeks ago, when I signed up for SafetyWing's travel medical insurance. I took an erratic, piecemeal approach, which seems absolutely crazy looking back at it!
I'll talk through some of my (unwise) strategies as I explain some terrifying reasons you need expat insurance, regardless of which form it takes.
Terrifying Reasons to Get Expat Health Insurance
Rabies
One way I used to mitigate my lack of permanent insurance was by taking single trip travel insurance. For example, once I learned of the extremely high rabies rate in Mongolia before my trip last summer, I purchased a policy that included medical evacuation, in case I got bitten and needed to get to Beijing (the closest city with an international hospital). If rabies symptoms appear and you haven't started treatment, you're as good as dead. Rabies is still endemic in dozens of countries (including Thailand, somewhat surprisingly), which makes it an ideal reason to consider long-term travel medical insurance.
Appendicitis
A few years ago, my good friend and colleague Kay was traveling (in Thailand, coincidentally), when a stomach ache quickly escalated. Unbeknownst to Kay, her appendix was inflamed, and shortly burst. While Kay was in Chiang Mai and thankfully didn't require medical evacuation, I shudder to think what would happen to someone who needed emergency surgery in Thailand, but didn't have a decent travel medical insurance policy. Moreover, conditions like appendicitis can come on suddenly, which is why having a travel medical insurance subscription (as opposed to a single-trip policy) is a smarter idea.
Bone Breaks and Immobility
Have you ever dreamed of hiking to Nepal's Everest Base Camp? One thing a lot of people don't realize is that there are literally no roads in this region of Nepal—if you injure yourself along the way, you'll either have to be carried back to Lukla Airport on the back of a donkey—or, if the injury is life-threatening, by helicopter from the acclimation spot of Namche Bazaar. Living abroad (especially in developing countries!) presents daily opportunities to break bones or otherwise become immobile, often an expensive journey away from a hospital—expat medical insurance can literally be a life-saver.
Mosquito-Borne Illnesses
Some of the most dangerous travel hazards are almost invisible to the naked eye—and some of them are not really preventable. Living in Thailand, for example, Dengue fever is a constant threat. I try to wear insect repellent when I can, but the fact is that even local Thais sometimes succumb to the illness. Even when it comes to nominally preventable insect-borne diseases around the world like Japanese encephalitis, yellow fever and malaria, having an expat insurance policy in case prevention fails and you need (expensive) treatment is an extremely good idea.
The US Healthcare System
Let's be honest: Overseas medical insurance is less of an issue for people from civilized countries, i.e. those that view healthcare as a right instead of a privilege. Unfortunately, despite President Obama's good intentions (and President Trump's patently evil ones in trying to undermine Obamacare), the quality of healthcare US citizens receive is disturbingly correlated with how much we can afford to pay—at home and abroad. To be sure, even if your US health insurance policy "works" abroad, you're probably going to have to pay cash beforehand, and attempt (it's not guaranteed!) to get reimbursed when you get home.
Learn More About Expat Insurance from SafetyWing
There are many reasons people hesitate about getting travel medical insurance, from perceived international health insurance cost to fear about lack of benefits. I chose SafetyWing because it assuaged these concerns (as I mentioned earlier, it only costs $37 for every four weeks) and then some.
For starters, although SafetyWing offers global travel medical insurance, I was able to add up to 15 days of coverage within the US every three months for an extra fee, which gives me peace-of-mind when I visit my family. Additionally, since renowned insurance provider Tokio Marine administers SafetyWing's policies, I don't worry about having a junk policy. I also take comfort in the fact that support is available 24/7, and that I was able to purchase it online from Thailand, which is one of 180 countries where you can purchase SafetyWing.
The Bottom Line
If you don't have expat insurance yet, you should get a policy ASAP—even if you're not living in a place where some of the terrifying conditions I've mentioned are endemic. From a purely practical perspective, having travel medical insurance like the sort SafetyWing offers is hugely beneficial, unless of course you're a millionaire or own a helicopter. The world is a friendly, fun and mostly safe place, but some of the exceptions to this rule could literally kill you if you choose to go it alone (from an insurance perspective, anyway!).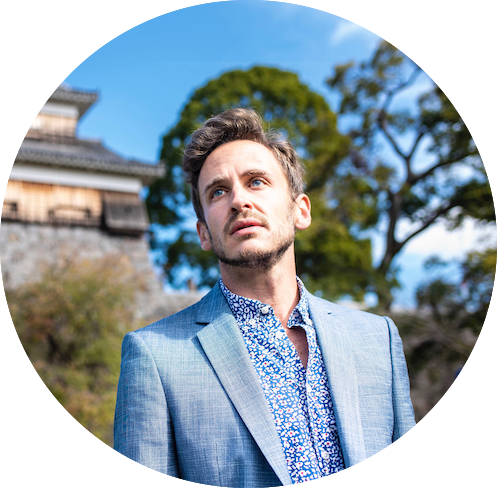 informs, inspires, entertains and empowers travelers like you. My name is Robert and I'm happy you're here!