Whether it's questions about your Korea tourist visa or worries about the language situation, a million thoughts will be going through your head before you travel to South Korea—especially if it's your first time.
My first piece of advice? Quite them, take a deep breath and calm down. Imagine yourself sitting down for a plate of bulgogi and a flash of soju, and allow your stress to melt away like the snows of Ulsanbawi rock in Seoraksan National Park.
Secondly, you should remember that the antidote to stress is information. From tips about the visa for South Korea (if you even need one), to advice about money and ATMs, to further descriptions of the delicious food on offer in Seoul (and beyond), your trip to Korea starts here.
Do You Need a Visa for South Korea?
First thing's first: You're almost certainly asking yourself "do I need a visa for South Korea?" While the answer is not a yes/no one, the good news is that it's easy to determine the facts. If you come from a country like the US, UK, Australia, New Zealand or the majority of EU countries, for example, you'll have the need for a visa waived between 30-90 days.
Citizens of other countries, such as India and most Southeast Asian nations, will probably need a visa to visit South Korea. To determine whether or not you need a visa before getting on the plane, I advise you to visit this link.
Things to Remember Before Visiting South Korea
English Only Gets You So Far
Think your Korea tourist visa is complicated? Try communicating! Although the government has greatly incentivized foreigners to move to Korea and teach English, the populace remains woefully unable (and, in some cases, unwilling) to speak the language. Study up on some basic Korean before you travel to ease the pain.
ATM Cards Don't Work Everywhere
You'll need to submit a fee alongside your Korean visa application form, but you'll also need money when you arrive. And although ATMs are on just about every corner in South Korea, you won't be able to use all of them. In fact, unless a given ATM displays a sticker that says "international cards accepted," you shouldn't even bother using it!
In Korea, Eating is Everything
Korean food is delicious, which begs an important question: How do Koreans stay so slim? Regardless of this answer to this, try not to lose sleep over your caloric intake. Whether you barbecue beef and pork bulgogi style or keep it simple with a cup of kimchi, a trip to Korea is a journey for the taste buds as much as it is a literal one.
Don't Take it Personally
Koreans are considerate people, but they aren't especially warm or kind. Another way to think of it is that while your Korea tourist visa permits you entry to the country, it's definitely not a red carpet. TIP: Learning some Korean phrases as I've advised above can help thaw the chill you're sure to feel upon arriving, even during the summer.
Korea is More Than Seoul
Stop checking your Korean visa status—and start getting excited about your trip! That means researching the entire country and not just its capital. I mean look, I love the historical hanok homes of Bukchon as much as anyone else, but it would be a pity if you miss top-rate destinations like Busan, Gyeongju and Seoraksan National Park on your trip. Don't you think?
The Best Time to Visit South Korea
Getting a tourist visa for South Korea can seem stressful, but the country is uniformly delightful. Another example of this are the four well-defined seasons. My personal favorites are spring (when Korea, like Japan, becomes covered in cherry blossoms) and autumn, whose leaves have become literally world-famous.
Of course, there are reasons to visit South Korea during the scorching summer and the bitterly cold winter. Winter, for its part, tends to be cheap and completely un-crowded, except for at ski resorts. Summer is hot and sticky, yes, but is "firework season," especially in the underrated southern coastal city of Busan.
Conclusion
Let the stress about your Korea tourist visa (and other practical matters) melt away—you're flying to Seoul (or Busan), and probably soon at that! South Korea is a delightful place to visit, with its dynamic cities, delicious food, beautiful seasons and interesting (if not always warm and fuzzy) people. Try to focus less on how confused you feel now, and imagine how relieved you'll feel when you're drinking the night away in Myeongdong! Click here to read an interesting post comparing Korea with Japan.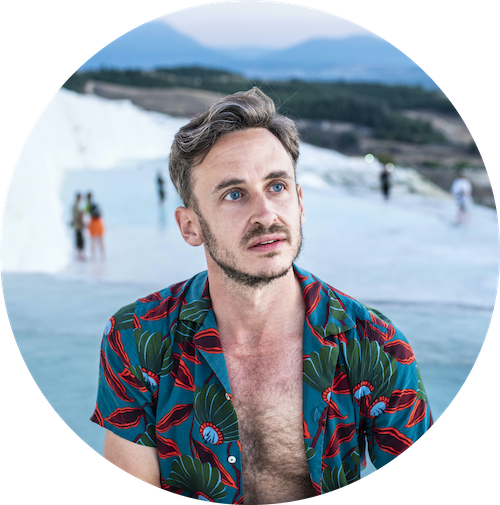 informs, inspires, entertains and empowers travelers like you. My name is Robert and I'm happy you're here!