Saudi Arabia is one of the world's most misunderstood countries, in large part because of how difficult it is to travel there as a tourist. In fact, as of June 2019, tourism is basically forbidden in the Kingdom—that's the bad news.
The good news is that the Saudi government will soon launch an eVisa system, which will allow curious travelers from all over the world to explore this mysterious land. Continue reading to learn more requirements to apply for a Saudi Arabia visa, no matter which country's passport you hold.
Requirements to Enter Saudi Arabia
Unless you are from Bahrain, Kuwait, Oman or the UAE, you need to present a passport and have a visa in place to enter Saudi Arabia. If you are from one of these countries you can enter Saudi Arabia using your national ID card.
Assuming you are not from one of these four countries you will need to present a passport with at least six months remaining validity in order to enter Saudi Arabia. Your passport will also need to have a blank page for a Saudi Arabia passport stamp.
You should note that as of June 2019, Qatari citizens cannot enter Saudi Arabia at all due to a breakdown of relations between the two countries. Additionally, travelers whose passports show evidence of having visited Israel will be denied entry to Saudi Arabia, with no exceptions.
Saudi Arabia Visa Exceptions
Some countries have additional and/or different Saudi Arabia visa requirements to enter the country. They are:
Australia, Germany, USA: To enter Saudi Arabia you must have two blank back-to-back pages in your passport and provide a passport picture against a white background. As is the case with other countries, you need a valid passport for six months.
Malaysia: Malaysian citizens have to adhere to the same requirements as Germans and Australians, but it should be noted that no headwear or eyeglasses can be worn for your submitted photo unless it is for religious purposes (i.e. hijab).
In all instances, you will need to provide the following information:
Full name, address, date of birth
Passport number and related details
Travel information (including accommodation and return flight details)
Health information
Hajj Visas
Currently, Saudi Arabia does not issue tourist visas, though plans are in the works for one—more on that in a minute. As such, if you are making a pilgrimage to the annual Hajj festival, you must enter the country on a religious visa.
When applying for the Saudi Arabia Hajj visa, keep the following in mind:
You can apply for a Saudi Arabia visa for Hajj between the 15th day of Shawwal and the 25th day of Dhu'l-Qada. Broadly, this is between August and September.
If you are a woman under the age of 45, you must be accompanied by an immediate male family member aged 18 years or over.
If you are a woman over the age of 45, you do not need to be accompanied.
You cannot apply for a Hajj visa if you have had one up to five years previously.
Saudi Arabia eVisa
Saudi Arabia has been publicizing its first-ever tourist visa program for several years. However, while the launch is said to be imminent, the Saudi government has not announced a specific date when a Saudi Arabia visa for tourists will be available, though it will definitely be available via an electronic "eVisa" system.
Once the Saudi Arabia eVisa system is launched, it will mirror other countries' systems and make applying for a Saudi Arabia tourist visa easy. At this point, citizens in participating countries will be able to apply for a Saudi Arabia visa online and will not need to go to an embassy or consulate to pick up their visa.
Notably, this will be the first time that non-Muslims will be able to visit Saudi Arabia for tourism purposes. Keep your ear to the floor so you can be one of the first to know when the online Saudi Arabia visa system goes live!
Conclusion
Visiting Saudi Arabia will soon be easier than it's ever been, though that's not really saying much. The good news is that within a year (fingers crossed!), the Saudi Arabia visa will be available to non-Muslims for the first time ever. The better news? While traveling to Saudi Arabia still won't be all that easy, the more information you have—and everything you need is in the post—the more pleasant your trip to this mysterious, misunderstood country is going to be.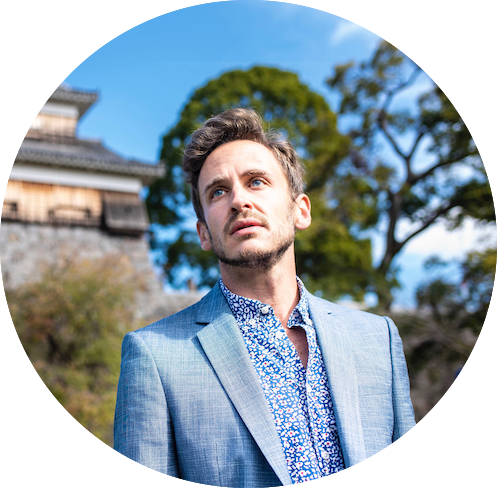 informs, inspires, entertains and empowers travelers like you. My name is Robert and I'm happy you're here!