For beauty, chaos, color, inspiration and diversity, visit incredible India. A tour of this giant subcontinent will expose you to an amazing contrast of sights, smells, sounds and tastes. Although most tourists find this mix enticing, Indian culture can sometimes be overwhelming, especially to people from the West. Here are 8 things to know before traveling to India.
Top India Travel Tips
1. Travel with intention
India is home to a remarkable range of destinations, from the mysterious temples, to cacophonous cities, to the golden beaches of Goa. It's also huge, so instead of struggling to traverse the whole country at once, pick a spot! A "Classic India" experience, for example, might take you to the Golden Triangle of Delhi, Agra, and Jaipur. South India, meanwhile, is famous for friendly people, spicy seafood curries (continue scrolling to read some India travel tips on how to consume these responsibly!) and a refreshingly laid-back vibe.
2. Secure an eVisa in advance
Getting an India visa has never been easier, thanks to the introduction of the India eVisa. No matter which sort of visa you need (the double-entry tourist visa is a popular one), all you need to do is enter your passport information, provide some personal details, pay the fee and wait for processing.
It's simple to get your India eVisa now, but it wasn't always that way. The online visa for India began as the electronic travel authorization (ETA), which was initially only available to the citizens of about 40 countries. In 2015, the Indian government expanded the eVisa system was expanded to include around 165 countries, and several different visa categories, including the following:
Tourist eVisa
Business eVisa
Medical eVisa
As of July 2019, an India eVisa for tourists entitles you to a stay of 80 consecutive days, with the exception of citizens from the US, UK, Canada and Japan, who can stay 180 consecutive days. An India eVisa for business, meanwhile, is valid for 80 days, while both patients and their companions traveling on medical eVisas are entitled to 60-day stays in India. When it comes to things to know before traveling to India, visa rules are essential.
3. Expect insane traffic
Ever watched a Bollywood movie? The struggles to beat, or even survive the traffic in India is real, with traffic jams in Delhi and Mumbai often lasting for several hours. To make matters worse, Indian drivers alleviate their stress by honking, which is also the signal rural drivers use on windy mountain roads to alert others to their presence. I would never recommend that you drive your own car in India, but one of my top India travel tips is that you hire a driver who knows what he or she is doing.
4. Be mindful of what you eat and drink
Indian cuisine is amazing, from the Keralan curries I mentioned a few paragraphs up to the more traditional tandoori meats of the North. Nevertheless, if you aren't accustomed to street food, you might want to take the majority of your meals in a "nicer" place—a functioning air-conditioner usually correlates with clean food. And water: Most diseases, in India and elsewhere, are waterborne; drink only bottled water and other beverages to minimize your chances of falling ill. When it comes to things to know before traveling to India, this one can literally save your life.
5. Respect cultural norms
India is a conservative country, both as it relates to the dominant Hindu and Muslim religions and otherwise. And while you might not agree with what can seem like draconian cultural norms, one of the most important India travel tips is that you need to respect them as you travel through the country. In general, India becomes less conservative the farther south you go, so if you can't bear the atmosphere in Agra or Delhi, head to Mumbai, Goa or Kerala.
6. Practice the art of bargaining
The bad news? Indian shopkeepers will often charge foreigners more of a matter of fact. The good news? Most every price in India is negotiable, so practice before you travel. Bargaining can be intimidating, but is actually very easy. Think of the lowest price you think the vendor will accept for a particular item—and ask him to sell it for 10% less than that! He'll counter with a price higher than you're probably willing to pay. If the negotiation goes back and forth a few times and you still aren't satisfied, physically walk away. Often times, the seller will capitulate—this is one of the most important things to know before traveling to India!
7. Be cautious of pollution
Pollution in India is intense, but (mostly) tolerable. However, if you have a respiratory condition such as asthma, the dust can actually pose a serious risk to your health. Keep an eye on local weather and air quality alerts and if necessary, purchase a mask that blocks particles of sizes as small as PM 2.5. You might think you'll look silly wearing a mask, but this is honestly one of the smartest India travel tips you can keep in mind!
8. Stay cognizant of your surroundings
India is a land defined by sensory overload, and while you should appreciate the beauty and be present in it, you should also remain mindful. Pickpockets often strike tourists at busy markets or train stations; having too much drinks on the beaches of Goa can end poorly, especially if you try to swim while intoxicated. One of the most prudent things to know before traveling to India is stay cognizant and to enjoy the country, as much as possible, in moderation.
Conclusion
It might seem like there are a lot of things to know before traveling to India, but trust me: The more you prepare yourself now, the more you can enjoy yourself after you arrive. Consider India travel tips about food safety and air quality and practice bargaining skills to save yourself money as you shop. And whatever you do, verify India visa requirements for your nationality before you get on the plane!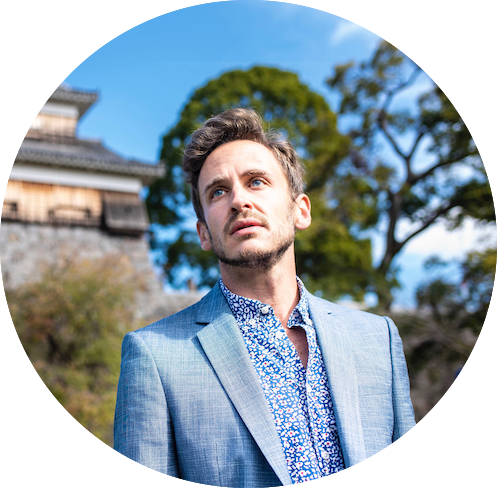 informs, inspires, entertains and empowers travelers like you. My name is Robert and I'm happy you're here!