Formerly known as Idlewild, and then New York International Airport, John F. Kennedy International Airport (or simply "JFK") has become one of the most important airports in the United States. This airport receives millions of passengers every single year and if you find yourself on this page, you're probably among them.
So, how to get to JFK? There are many answers to this question—and the right one, for you, depends on a few important factors. Continue reading to learn more.
Factors That Influence How to Get to JFK
Before you begin mapping your route to JFK, you need to consider the factors that will impact your trajectory to the airport. These include:
Money: How much money are you willing to spend? The cost of a journey to and from JFK will vary depending on your means. So you need to first figure out your budget.
Luggage:

How much luggage are you bringing along?

This affects the amount of space you require on your journey. A traveler with half a dozen suitcases cannot use the same method of transport to JFK that an individual with a wallet and nothing else might use.
Time: When do you intend to travel? Certain times are better for certain means of transport than others. How to get to JFK during rush hour? Definitely not by road. Think about the period of the day within which you intend to travel and how much time you need to reach JFK.
Different Ways to Get to JFK
Train
The subway is a very convenient method of reaching JFK. Your choice of train service will depend on your location. For instance, if you are situated in Midtown Manhattan, you can get to the Jamaica AirTrain Station from the Sutphin Blvd-Archer Avenue via the E. The A, meanwhile will get you to Howard Beach if you live in Brooklyn. In both cases, your objective is to take the AirTrain to JFK; you can expect to spend roughly $8, including the AirTrain. Note that if you have a lot of luggage, this might not be the best way to go to JFK.
Another optional for how to get to JFK by rail is the Long Island Railroad, or LIRR. Although this costs more than the AirTrain, at $15 one-way, it's a bit of a faster way to JFK. On the other hand, departures aren't as regular, so you'll want to plan your journey more meticulously to ensure you don't run into any snags.
Bus
In some ways, the bus and subway are very similar ways to reach JFK from New York City. The NYC Express Bus will get you to JFK in an hour and a half. Keep in mind, however, that this service is prone to delays because it runs every half-hour or so and stops at every terminal—if you're departing from the last terminal on the route, this might not be the best choice. Expect to spend $18 per trip, departing from Grand Central.
Road
Taxis are technically the fastest option for anyone that needs to get to JFK in a hurry. Or rather, cars are the fastest option. In other words, you can just as easily drive to the airport if you have a car. Of course, in this instance, you would have to contend with the issue of JFK Airport Parking. Well, unless you plan in advance, booking online with a service like Parkos to save money and get a guaranteed parking spot that will be ready upon arrival.
Don't have car? You can expect a taxi to cost you as much as $52, depending on where you originate, with Uber being quite a bit cheaper. Yet another road option is an airport shuttle, which costs around $25 per passenger, and is perfect for solo travelers. As with taxis and personal cars, shuttles definitely make the transportation of luggage much easier.
The Bottom Line
How to get to JFK is different for every traveler. If you're a solo traveler without a lot of luggage, for example, riding the subway or an airport bus from Manhattan is an easy and cost-effective option. Travelers with a lot of luggage, or in large groups, might find a taxi to be a better choice. If you do decide to drive your own car to JFK, make sure to reserve parking online and in advance to avoid potential problems upon arriving at the airport, which is notorious for its scant parking availability.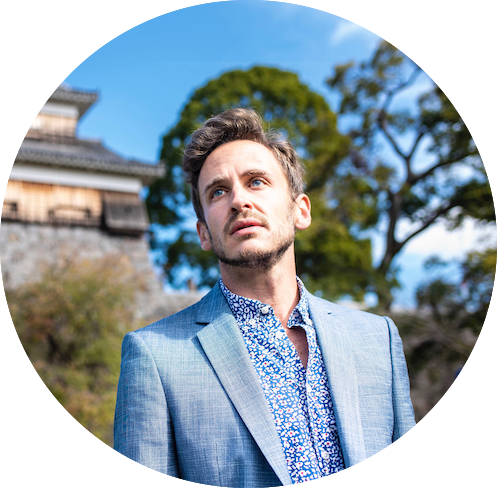 informs, inspires, entertains and empowers travelers like you. My name is Robert and I'm happy you're here!