You can't just walk across the border into Canada. The Canadian government has set rules determining who can enter the country and who has to stay out—your reasons for traveling to Canada determine where you fall on this continuum. In many cases, the answer to the question "Do I need a visa to go to Canada?" is "yes."
Moreover, getting a Canada visa is easier said than done. The process can be complicated, especially for people who've never applied for a visa before. If you're consider a trip to Canada and intend to stay for more than ninety days, it's imperative that you plan ahead of time to account for this.
Planning, in this case, means not only creating a Canada itinerary, but understanding the regulations Canadian authorities use to determine who they will permit to enter their country and who they will reject. It also means understanding the role the electronic travel authorization plays and entry restrictions for individuals with criminal records who wish to visit Canada. Continue reading to learn more.
What You Need To Know About The Canada ETA
A Canada electronic travel authorization, or ETA, is similar to a visa in that it gives you permission to enter Canada. To get one, you need to submit an application, which involves providing a number of details about your personal life, including information related to your passport and your credit cards.
ETAs are becoming popular in many corners of the world because the application process is so simple and straightforward. More importantly, they do not take long to process. It can take minutes to approve your Canada application, compared to the days or sometimes weeks getting a Canada visa sometimes requires.
The Criminal Factor
Disclosing Your Criminal Status
Criminal history matters to the Canadian Immigration Department, and when you apply for a Canada ETA, they will ask you if you have ever been charged with or convicted of a crime. They expect you to answer truthfully—if they discover that you have lied, expect to face penalties, including being denied permission to enter Canada.
If you admit that you have been charged with or convicted of a crime, they will ask you to elaborate on the charges that were brought against you and the events that surrounded your case. But Canada generally frowns upon criminals, there is an act from the early 1970s that enables them to permit you entry into the country if they believe that you have been sufficiently rehabilitated.
Of course, there is every chance that they might deny your application because of your criminal past. Can criminals enter Canada? That's not a "yes" or "no" answer.
How to Enter Canada if You Have a Criminal Record
A criminal record won't necessarily keep you out of Canada, though it will encourage the people in charge to deny your ETA application. But once that happens, you can just as easily apply for a traditional Canada visa—this is where Canada's rehabilitation act enters the picture.
First, you should realize that the nature of your crime matters. Canada takes into account both serious and minor offenses. On the other hand, once your criminal record becomes an issue, the rehabilitation act doesn't automatically apply to you. Rather, you have to apply for it. Once your application is submitted, processed and approved, you will receive the equivalent of a pardon whereby your criminal record loses relevance, and you can commence with getting a visa to Canada.
Learn More About Canada Visas for Criminals
Keep in mind that if you've committed a serious crime (in other words, one for which Canada would sentence its own citizens to 10 or more years in jail), you probably won't be able to enter Canada. On the other hand, many criminals can get around restrictions the Canadian government levies by applying for certain types of Canada visas, including the residence permit you get when a Canadian company hires you for a full-time job.
If you are unsure as to whether or not Canada will permit you entry under the Rehabilitation Act or otherwise, visit your local Canadian Embassy. Make sure to get a record of the conversation you have with the consular representative in writing. Although Canadian Embassy staff are usually professional and competent, you don't want to be left holding the bag if someone gives you the wrong information.
ETA Canada for British Citizens
Although Canada is part of the British Commonwealth, UK citizens still need pre-authorization in order to enter Canada. On the other hand, the answer to "Do I need a visa to go to Canada?" is often "no" for Brits, thanks to the ETA scheme. Even if you end up needing a proper visa, Canada's immigration rules often work in favor of British travelers.
If you have questions regarding ETA Canada for British citizens, browse CanadaOnlineVisa.com. This resource is rich with information regarding the process of acquiring visas and ETAs, even in situations involving criminal records. They'll tell you how British citizens fare within the Canadian immigration system and the best way to simplify the ETA application process, and explain the documentation you need to make the process of getting a Canada visa easier.
The Bottom Line
Do you need a visa to go to Canada? The answer is probably yes, even if you can apply for a Canada ETA, rather than the sometimes arduous process of getting a Canada visa. On the other hand, you should be mindful of nuances and quirks within the Canadian immigration system, such as restrictions regarding the entry of people with criminal records, and the benefits (or lack thereof) citizens of other British Commonwealth nations receive. Enjoy your trip to Canada!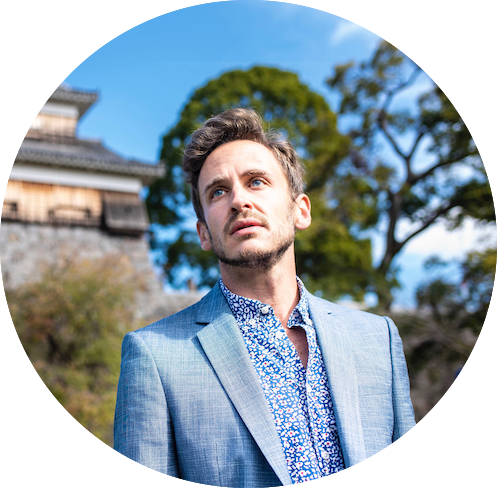 informs, inspires, entertains and empowers travelers like you. My name is Robert and I'm happy you're here!