I'd like to think I've always prioritized unique travel, but I also find myself constantly inspired to push the envelope farther. Appropriately, much of this inspiration comes from articles on other travel blogs and websites, from my friends and colleagues and from total strangers as well.
Of course, part of how I've managed to stay inspired is to diversify my travel bucket list, and to prioritize my own interests and passions over sensationalism and the potential for social media virality. Not every life-changing experience needs to be a once-in-a-lifetime experience!
In a couple of paragraphs, I'll be listing some unique travel gift ideas I found on Tinggly, a platform for travelers who want to bring home priceless memories instead of pricey possessions. To start, however, I'm going to take you back through some of my own favorite experiences from the past.
My Favorite Unique Travel Experiences (So Far)
It's difficult to remember every single life-changing experience I've had, but I thought I would link you to a few of my favorites before we get started:
I'm hoping, however, that the unique travel I've enjoyed in the years leading up to now will pale in comparison to what's to come.
7 Unique Travel Experiences I'd Love to Have
Amazon River Cruise in Brazil
I've got no doubt that cruising along the Amazon River would be an amazing experience, especially given the peril into which Brazil's recent presidential election has placed the future of the Rainforest. I'm as interested in the natural aspect of this cruise as I am the cultural one—I'd love to speak with locals about both the challenges they face and the aspects of their lives that delight them.
Bocas del Toro Sailing Trip in Panama
Central America is a part of the planet I haven't explored near enough, particularly the exotic travel destinations you find there. One of these is the magnificent Bocas del Toro islands in Panama, which are probably the closest thing to paradise you're going to find in the Western Hemisphere. I love this sailing experience, because my favorite way to explore the world is by boat.
Blue Cave Kayaking in Okinawa
Speaking of paradise, Okinawa definitely qualifies as one, though I have a complicated relationship with it. When I made my first (and, thus far, only) visit to the archipelago in early 2018, I encountered grey skies, heavy rain and frigid weather. What better way to give Okinawa a second chance than to kayak and snorkel through its "blue cave"? This is definitely one of the most unique holiday destinations in Japan
Chernobyl Experience in Ukraine
I've always had a deep interest in the nations of the former Soviet Union, though I haven't yet made it to Ukraine. And I can't lie: HBO's recent (incredible) miniseries made me even more eager to visit Chernobyl. While this Chernobyl experience isn't one of the most unique travel gifts in the world, given how ubiquitous the tragedy is by this point, it's still one that would tick a lot of my own personal boxes.
Dolphin Swim in New Zealand
How can I choose just one (or even narrow down a few) cool experiences in New Zealand, which might just be the world's coolest country? Well, part of the reason I chose swimming with dolphins in New Zealand is that I didn't know New Zealand had dolphins until I saw it on Tinggly. Plus, if I'm going to fly all the way to Auckland, you can bet this is not the only activity I'll enjoy in Middle Earth.
Glacier Hike in Alaska
I rarely travel domestically in the United States, but I'd be lying if I said no unique travel experiences existed within my country's borders. I've never been to Alaska, for example, and am especially eager to go because of my brother-in-law's recent fishing trip there. Then again, I prefer eating fish to catching it. What better way to work up an appetite for salmon than hiking up a glacier?
Lion Walk in Gambia
Rounding out this list of amazing experiences is one in Africa, a continent that is chock full of them, but is sadly the part of the world I've explored the least. In particular, I haven't spent any time in West Africa, which is why I think Gambia would be the perfect place to walk with lions. Killing two birds with one stone, as it were—figuratively, of course. We don't want to give the lions any ideas!
Learn More About Tinggly
Looking for unique travel gifts? Tinggly, the resource I mentioned in the introduction to this post and linked to throughout, is a great place to start. Whether for yourself or your loved ones, and whether you purchase individual experience or clever, thoughtful travel gift boxes, Tinggly allows you to give—or receive—the entire world.
But don't take my word for it. Even if none of the adventures I've mentioned are your cup of tea (hey, not everyone wants to walk with lions in West Africa or swim with dolphins off the coast of New Zealand), your best trip ever is hiding somewhere in Tinggly's "Experiences Map."
Conclusion
Whether or not your definition of unique travel matches with mine, curating one-of-a-kind experiences around the world can be confounding. Thankfully, a large and ever-increasing number of resources exist to help you on your way, from travel blogs like this one, to tools like Tinggly, which caters to travelers who value making memories over making purchases. A journey of a thousand miles doesn't just begin with a single step—it's made up of them. I hope I've inspired you to take a few today.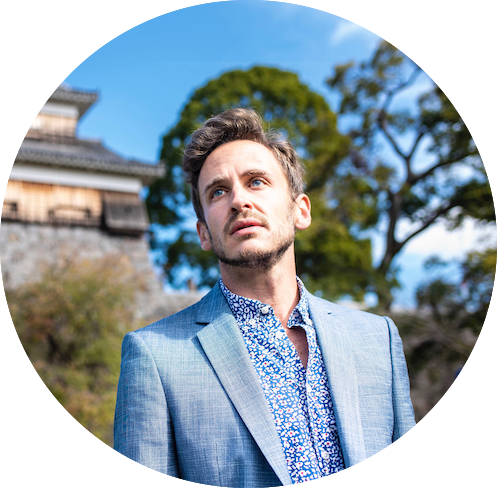 informs, inspires, entertains and empowers travelers like you. My name is Robert and I'm happy you're here!