According to the Washington Post, the number of international tourists reached 1.4 billion in 2018. This new record is great for professionals in the travel industry, but not so great (at least not in some circumstances) for individual travelers. Planned your trip months in advance, and have everything set long before your departure date? Great! If you need a place to stay at the last minute, however, the crowding of the global tourism infrastructure can be a bit more of a pain. Here's how to find a place to stay, no matter why, when or where.
Troubleshooting Different Accommodation Types
Traditional Hotels
Hotels are the popular accommodation in the world—and with good reason. Whether you're on a beach holiday in Thailand are are searching for Phuket hotels, or are on the hunt for city properties in places like New York, Rome or São Paulo, the allure of having a full range of services (in addition to a place to sleep) usually justifies the sometimes high cost of staying in a hotel. Unfortunately, many other travelers agree with this statement, which means that finding a hotel room can often be difficult, especially if you search at the last minute.
It might sound crazy, since online travel agencies have become some a ubiquitous way of finding hotels, but one secret way to find availability at a hotel that is otherwise sold out is to visit the hotel website directly. Properties often keep the very last rooms for their own sale, and since most other travelers will use well-known travel websites to book, this might actually be your best chance.
Short-Term Rentals
Is an Airbnb apartment actually a reliably cheaper place to stay than a hotel room? That's debatable. However, enough travelers now believe that it is that this once-trusty backup plan can be difficult to implement. In fact, if you need a place to stay and your trip is in the next couple of days, it can arguably be trickier to find an apartment that's available and centrally located than a comparable hotel, price notwithstanding.
As is the case, strategically speaking, with hotels, your best bet is to think outside the box. Rather than searching for your travel apartment using Airbnb (or another online travel agency that tends to specialize in vacation rentals), consider using hotel booking sites, but search for "All property types." While this can feel uncomfortable, especially if you're comfortable with the Airbnb booking process, it can actually yield greater availability than the alternative.
Couchsurfing and Camping
Most travelers avoid non-traditional accommodation like Couchsurfing and camping, but if you need a place to stay at the last minute and don't have a lot of money, these can be your best bet. Unfortunately, depending on the destination, the time of year and other factors, it can be as difficult to find a couch to crash on or a place to pitch your tent as it can be to find a hotel or Airbnb apartment. The Couchsurfing website, for example, is peer-to-peer, which means your host actually has to read your message to confirm your place to stay, which is not always easy at the last minute.
In travel as in life, you often have to prioritize either your time or your money. If you want to find a place to stay at the last minute and aren't able to compromise on your check-in date or time, these cheaper options simply might not be feasible.
The Bottom Line
Regardless of why you need a place to stay at the last minute, where you're traveling or how you aim to resolve your dilemma, there are a few universal tips to keep in mind. Most notably, you need to keep an open mind, and to be willing to think outside the box in order to ensure you have a place to sleep soon (or tonight, if your trip is last-second instead of just last-minute!). Additionally, you need to be realistic about the fact that in travel, it's often a choice between time and money. If you can't compromise on your check-in date or time, you will likely need to pay more. No matter where you end up staying on your next trip, I wish you good luck—and happy travels!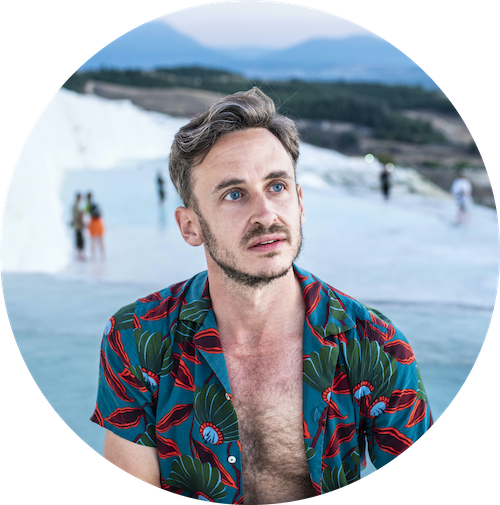 informs, inspires, entertains and empowers travelers like you. My name is Robert and I'm happy you're here!