Is New York City the "center of the Universe" or even the best city on our own planet? That's debatable. But with five boroughs (Manhattan, Brooklyn, Queens, Staten Island and the Bronx) and more than 8 million people with roots in 100+ different countries, NYC quite literally offers a world of excitement to unlock—especially if it's your first time in NYC. As is the case with other world cities such as Bangkok and Istanbul, time is of the essence. If you only have so much time to see New York on your maiden voyage, it can be hard to curate a manageable list. Here's what you should do for your first trip to NYC.
Don't Skip the Tourist Traps
Look, it's your first time in NYC—you have to get all the major tourist traps out of the way! Plus, this is your time to indulge in being a visitor. Seeing all the major stops is the only way to learn what the fuss is about! If you discover that any of these things aren't your cup of tea, then next time you can go back and avoid them all, like a real New Yorker.
Major NYC tourist attractions include the Statue of Liberty, Times Square, Chinatown, Little Italy, the Empire State Building, Central Park and Rockefeller Center. Although Coney Island is also a tourist attraction, it doesn't get quite as many visitors, since it can be a long train ride from central Manhattan. Restaurants and bakeries like Magnolia Bakery, Shake Shack, and Serendipity 3 are also very popular with tourists. If you don't want to miss one of these spots, prepare to wait in line (or make a reservation far in advance if possible).
First Time in NYC: Other Top Tips
See a Broadway Show
When in NYC, you must see at least one Broadway show. There's just nothing like it: the elaborate sets, the incredible performances and big-name celebrities. To save money on tickets, order them online in advance from a discount site (just make sure it's legitimate) or see if you can get cheap tickets just before the show. If a Broadway show is still out of your budget, look at the Off-Broadway shows. It's sure to still be a good time!
Visit the Major Museums
Museums like the Metropolitan Museum of Art (the Met), the Museum of Modern Art (MoMA), the Guggenheim Museum and the American Museum of Natural History are the four must-visit museums in the city. But the city is home to many, many more museums—dozens, in fact. If you're looking for a museum dedicated to a niche interest, you might just find it in NYC.
See a Sports Game
Yankee Stadium and Madison Square Garden are very popular tourist stops, especially when there's a game in town. If the idea of rooting for one of New York City's home teams appeals to you, see if your trip overlaps with a major sporting game. Watching the Yankees, Knicks or Rangers in action is sure to be an experience you won't forget!
Walk Through Central Park
Another thing you absolutely must do is walk through Central Park. The park is massive—it goes from 59th Street all the way to 110th Street! There's a zoo, several lakes, outdoor entertainment, restaurant and much more. It's sure to be a relaxing break from your non-stop NYC trip!
Go Shopping (or Window Shopping)
NYC is home to many incredible shops, including luxury outlets like Tiffany & Co., Bergdorf Goodman, Prada, and Armani. The Apple Store on Fifth Ave. is also a huge draw for tourists, partially due to its unique glass cube structure. Besides checking out the luxury stores on Fifth and Madison, many tourists also head south to Macy's on W 34th Street. But if you want more unique or trendy shops, head farther south to SoHo, where the shopping is as unique as you are.
The Bottom Line
NYC might not be the center of the Universe, but a visit there is sure to ground and center you—especially if it's your first time! Discover the diversity of New York City's boroughs, explore local legends like Yankee Stadium and Central Park, enrich your mind with a museum day or simply shop through you drop. Even if you don't consider New York to be the best city in the world after your trip there, the fact is that there is no place on the planet like it. Safe travels!
Main image by Jermaine Ee / The Unsplash License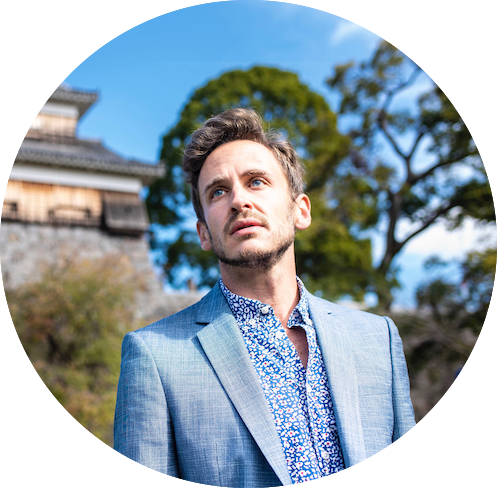 informs, inspires, entertains and empowers travelers like you. My name is Robert and I'm happy you're here!