Some travelers want to visit places like Las Vegas, without going to Sin City itself. The reasons for this are many (and usually don't involve an outright aversion to "sin") and likewise, the spots you can travel to enjoy a world-class gaming experience as diverse as the range of games you find in the finest casinos on the Strip.
Indeed, the alternatives to Vegas I'm about to list cover just about every interest a traveler could have, whether you're headed to Europe or Asia and want to gamble there, or prefer to stay in the states but want to travel east instead of west. No city has a monopoly on fun—and no country does either!
With this being said, I wouldn't blame you if you wanted to forgo the plane ticket and play at an online casino, given how awesome some of them are these days. Are you feeling lucky? You should be, since you've found this awesome post!
Why Some Travelers Don't Love Vegas
If you're searching the web for places similar to Las Vegas, chances are that you don't like something about Vegas itself. These reasons include, but are not limited to, the following:
Hot, dry climate
Prostitution and sex tourism
Perception as a tourist trap
Environmental sustainability issues
Or, it could be that you've been to Vegas plenty (my dear sister falls into this category!) and are simply looking for something new. No judgment from me, either way!
My Favorite Places Like Las Vegas
Macau
The good news? Macau offers just as many amazing casinos (and games!) as Las Vegas, whether you prefer table games like blackjack and poker, slot machines or even roulette. The better news? Macau is an awesome place to visit even after you've won (or lost!), thanks in large part of the its Portuguese-colonial heritage, as well as its distance from Hong Kong, which you can easily visit on a day trip.
Monaco
Most travelers have the wrong impression of Monaco, both when it comes to Monte Carlo Casino and otherwise. In general, this relates to the perception that Monaco is exclusive—and, thus, exclusionary. In fact, all kinds of travelers hit the tables and machines inside the iconic Monte Carlo, and most of them have not arrived in the sports cars constantly pulling around the front. Monaco itself is a surprisingly accessible destination, in no small part due to its close distance to Nice and the South of France.
Atlantic City
If you're searching for places like Las Vegas but don't want to dust off your passport, don't worry. Although a few gambling hot spots exist within the continental US, Atlantic City is probably the most appealing. What's not to love? In addition to offers easy access to the resort town's namesake ocean, Atlantic City is only a stone's throw from New York City, which means you can easily combine two trips into one.
Singapore
If you want to gamble in Asia but haven't take a side in the Las Vegas vs. Macau debate, I have a third option: Singapore. Indeed, you don't need to be a Crazy Rich Asian to try your luck at Marina Bay Sands, even if rooms at the hotel of the same name can set you back at least a night's winnings. Singapore is a magnificent destination in general, particularly due to the diversity of ethnic neighborhoods like Chinatown, Little India, Arab Street and the Malay-centric Kampong Glam.
South Africa
South Africa might not be the first place you think of when you think of gambling. This makes sense, of course, given how little many travelers know about the Rainbow Nation. In fact, many of the best casinos in South Africa are located in its financial hub of Johannesburg. In addition to being just a short distance from Kruger National Park, which is one of the best safari locations in all of Africa, "Jo'burg" is an underrated (and truly global) city.
Other Things to Consider on a Gaming Trip
Whether you choose one of the places like Las Vegas I've listed, or end up traveling to Sin City itself, here are a few things to keep in mind about your gaming trip:
Gambling is legal in all these destinations, but not all "sinful" behavior is—respect local laws!
There may be a limit to the amount of currency you're able to carry over border
Restrain yourself if you're on a limited budget so you don't end up broke abroad
Like Las Vegas, these destinations are more than just their casinos
Speaking of which, whether we're talking about Las Vegas sightseeing or attractions in Macau and Singapore, I hope you'll spend at least a couple days of your next gaming trip away from the slot machine.
…or Maybe Las Vegas is Right for You?
If none of the places like Vegas appeal to you or if, after reading this post, Vegas actually seems more appealing, don't worry. I didn't write this post to insult Las Vegas, or to suggest there is a problem with wanting to visit there—far from it! In fact, even though I'm not personally much of a gambler, I love the decadence of Las Vegas, as well as the surprising and beautiful array of natural attractions you find not far from the city center.
To be sure, none of these alternatives to Las Vegas are going anywhere anytime soon. You could just as easily take your next "big money" trip to Vegas, then enjoy a Crazy Rich Asians-style trip to Singapore next, and a safari-and-slots excursion to South Africa the year after that. This will be especially true if you win big on any of these trips, which in my case would mean putting every penny of that money back into travel!
The Bottom Line
There's only one Sin City, but there are plenty of places like Las Vegas for travelers with open minds and free spirits. Take an Asian gaming vacation, and gamble in the world-class casinos of Macau and Singapore, head to Africa and Europe and try your luck there, or choose Atlantic City on the US east coast for the chance of winning closer to home. No matter which option you choose (including if you decide simply to continue with your original plans to visit Las Vegas), I hope that the odds remains always in your favor!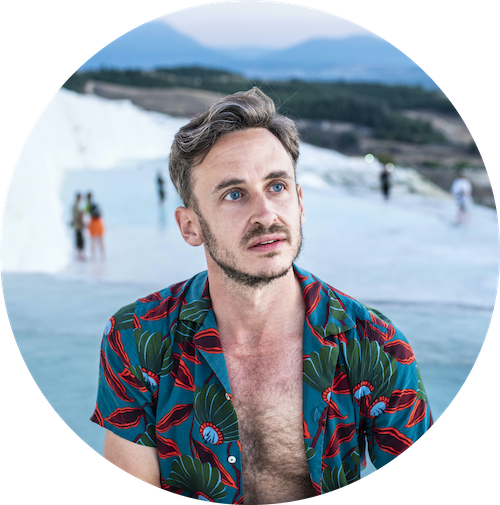 informs, inspires, entertains and empowers travelers like you. My name is Robert and I'm happy you're here!