Finding a travel VPN can be stressful—often times, you're already in the place where you need one by the time you realize you need it! Whether you're trying to get around a country's block on a certain type of content, or simply want to conduct your internet business without the threat of a government's prying eyes, there are many reasons a "virtual private network" is a worthwhile investment.
Now, I won't be using this article to recommend specific VPN services to use. The list of the best VPNs for travelers is always changing; I don't want to mislead or to promote one service over another. Instead, I want to give you the information and insight to make the best choice for yourself.
And, overall, to convince you of why you need to protect your web privacy in general. From the content benefits of using a Netflix VPN to the general peace of mind that comes from browsing the web discreetly, this is a change in your habits you won't regret.
How a VPN Can Benefit Travelers
Some reasons for using a travel VPN are obvious, while others are less clear. The most important ones are as follows:
Access content that is blocked by local or national governments
Browse the internet privately and without fear of monitoring
Enjoy increased browsing speeds on certain websites in some cases
Securely transmit sensitive information via email or messaging apps
As you can see, many of the reasons travelers benefit from using a virtual private network are why you might want to consider one even when you stay at home.
Top Countries Where You Need a VPN
China
The top destination for a travel VPN is undoubtedly China. Even if you're not familiar with the term "Great Firewall," most people know that mainstream websites are blocked in China, including social networks like Facebook and Twitter, as well as many a global news site that has ever published anything critical of the Chinese government. China controls the information its citizens can see, but you don't have to be hurt by this policy when you visit.
United States
The good news? The internet is more or less free and open in the United States. The bad news? The US also literally wrote the book on many internet copyright laws, so in order to evade prosecution and being involved in a case like Whelan Associates recently was, it might be a good idea to browse the internet under a cloak of privacy and security the next time your travel plans take you to America.
Russia
Russia's internet is currently censored to a relatively mild degree, but the Russian government has expressed a desire to create a local internet that is closed off from the rest of the world. It's anybody's guess whether Russia's future internet will be as restricted as the one that currently exists in, say, China, but this is one destination where a travel VPN is a more prudent investment than perhaps anywhere else in the world.
Iran
Traveling to Iran is surprising in many ways, since the citizenry of that country is largely more liberal and accepting than you would expect them to believe. The government is quite hardline, however, and this extends to the information that is accessible via the Iranian internet. Even if you're not searching for websites you would consider illicit, using a VPN can be priceless—you never know which content Iran will attempt to block!
Is a VPN Worth the Money?
Irrespective of the various business models companies use, a VPN tends to be a good investment for travelers. This is especially the case for individuals, since the most expensive pricing plans are usually reserved for business or enterprise customers. Although it's not a hard and fast rule, you are unlikely to pay more than about 20 USD per month for a VPN for your own personal use, which is less than 1 USD.
If you think about all the various benefits of using a VPN, including the fact that it can literally be the only way to access certain corners of the web in many countries you'll want to visit, this is a very small price to pay indeed. Another way to understand the value of paying for a VPN? Try to use some of the web's free VPN services, and observe how slow and dysfunctional they are in most cases.
The Bottom Line
Now that you know why you need to use a travel VPN, you can begin your search for the right one. Keep in mind that your needs can vary depending on where you plan to travel, as well as the reason you want to use a VPN in the first place. A VPN service that is great in China, for example, might not work very well in the United States, or vice-versa. One thing is for certain, however, no matter which choice you'll make. And it's this: You will likely never go back to using the internet without a virtual private network, or the privacy it guarantees.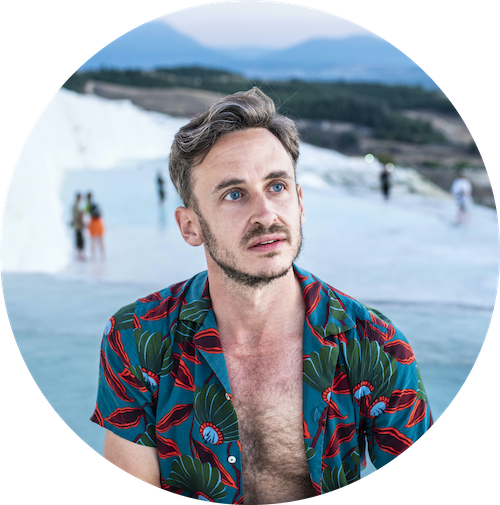 informs, inspires, entertains and empowers travelers like you. My name is Robert and I'm happy you're here!