It can be difficult to find a Kumamoto itinerary online at all, let alone a good one. Many travelers, after all, simply make a stop at Kumamoto Castle while riding the Shinkansen from Hakata to Kagoshima, assuming they even do that. Kumamoto, however, is much more than its famous fortress (which is still reeling from the 2016 earthquake that struck the city—more on that in a moment).
I've decided to think of this as an opportunity to create, rather than to bemoan the failure of the Japan experts that have come before me. It's not so much the fact that what to do in Kumamoto has been poorly covered (although it has), but instead that the unique energy of the city is still waiting for someone (i.e. me) to reveal it to the world.
Below, I'll not only present an easy-to-follow list of Kumamoto attractions, but weave in my own story of discovering the city and its charms. A great emotional tragedy befell me the last time I was in Kumamoto; that I wasn't destroyed by it is a testament to the strange magic of this place.
Where to Stay in Kumamoto
I'd advise you to be weary when looking at Kumamoto hotels. Last time I visited the city, I found a property called The Gate, which seemed to have it all. In addition to being located directly across from Kumamoto station, The Gate was brand-new and had a competitive price point. The only problem? It wasn't really a hotel; it was a glorified hostel with rooms separated by flimsy curtains.
Realizing my mistake and not wanting to live with it, I checked out and, as I was riding the tram from Kumamoto Station toward the castle (these two points of interest, somewhat puzzlingly, are not very close together), and got off at Hotel Wing International Select. To be honest, I'm not sure why I didn't book this property in the first place, as it was much close to Kumamoto's attractions, in addition to having a better price.
My Favorite Things to Do in Kumamoto
See the Ruins of Kumamoto Castle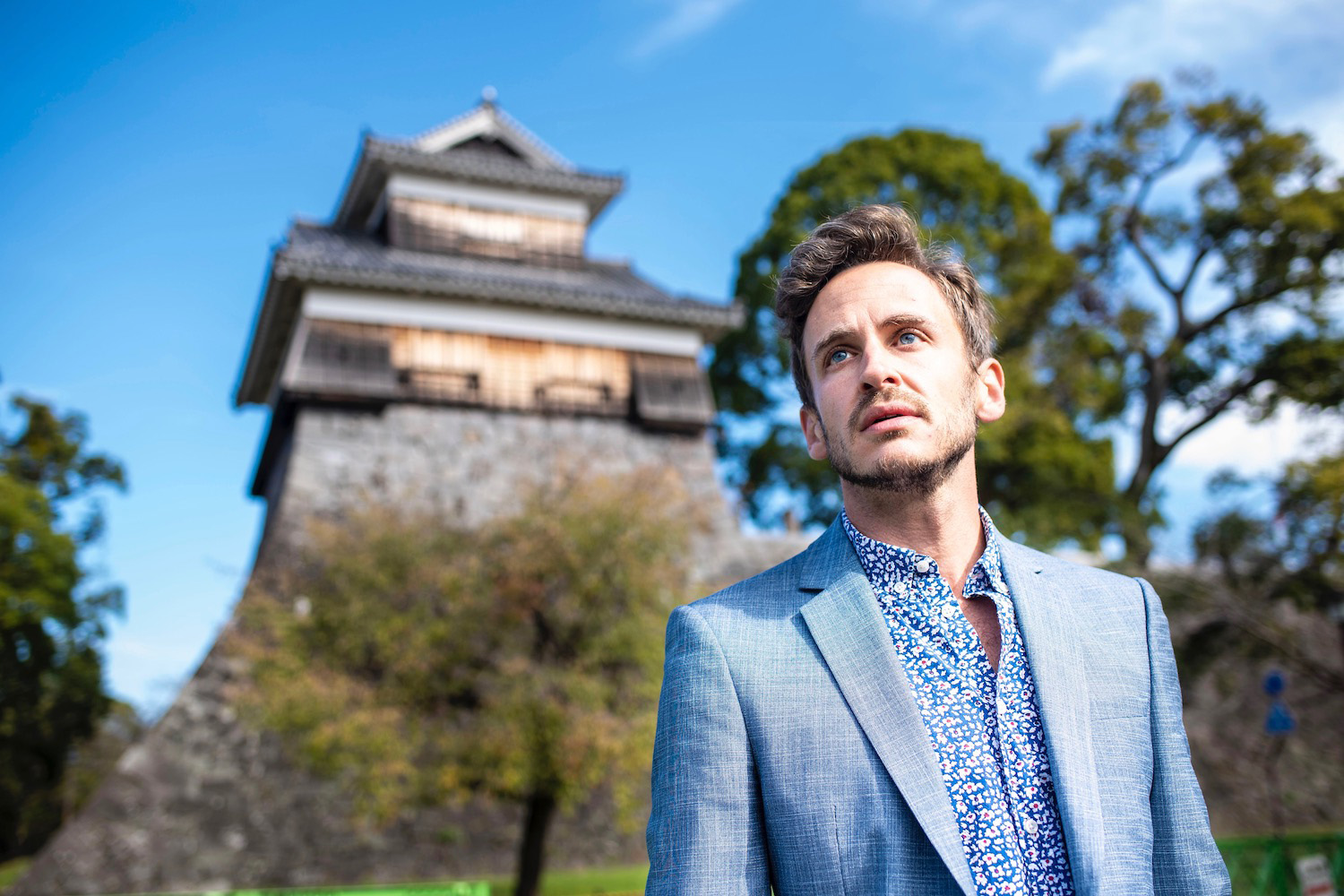 Every process is a meticulous one in Japan, so I knew prior to arriving at Kumamoto Castle in November 2019 that little was going to be different than the scene before me in April 2017, during my previous trip. Still, it was nice to look upon the expansive grounds of the castle again, particularly since I was able to do so without the oppressive crowds of sakura season (even if it is, arguably, the best time to visit Kumamoto Castle). Unfortunately for me, my second visit to Kumamoto-jo had one caveat my first one did not: I was in the middle of re-unifying (or so I thought—more on that in a second) with a toxic ex.
Say "Konnichiwa" to Kumamon
After finishing up at the castle I made the short walk to Akaushi Dining, the best place to get so-called "Red Wagyu," which is not actually very famous as far as Kumamoto food is concerned, but is 1) tasty and 2) not horse meat. Following my lunch here, I made a brief stop at the official Kumamoto Kumamon store, which was disappointing to say the least. Not because I don't appreciate any opportunity to see the city's dorky mascot, but because the store was small and pretty pedestrian, as ridiculous Japanese retail locations go.
Visit Kyushu's Most Underrated Garden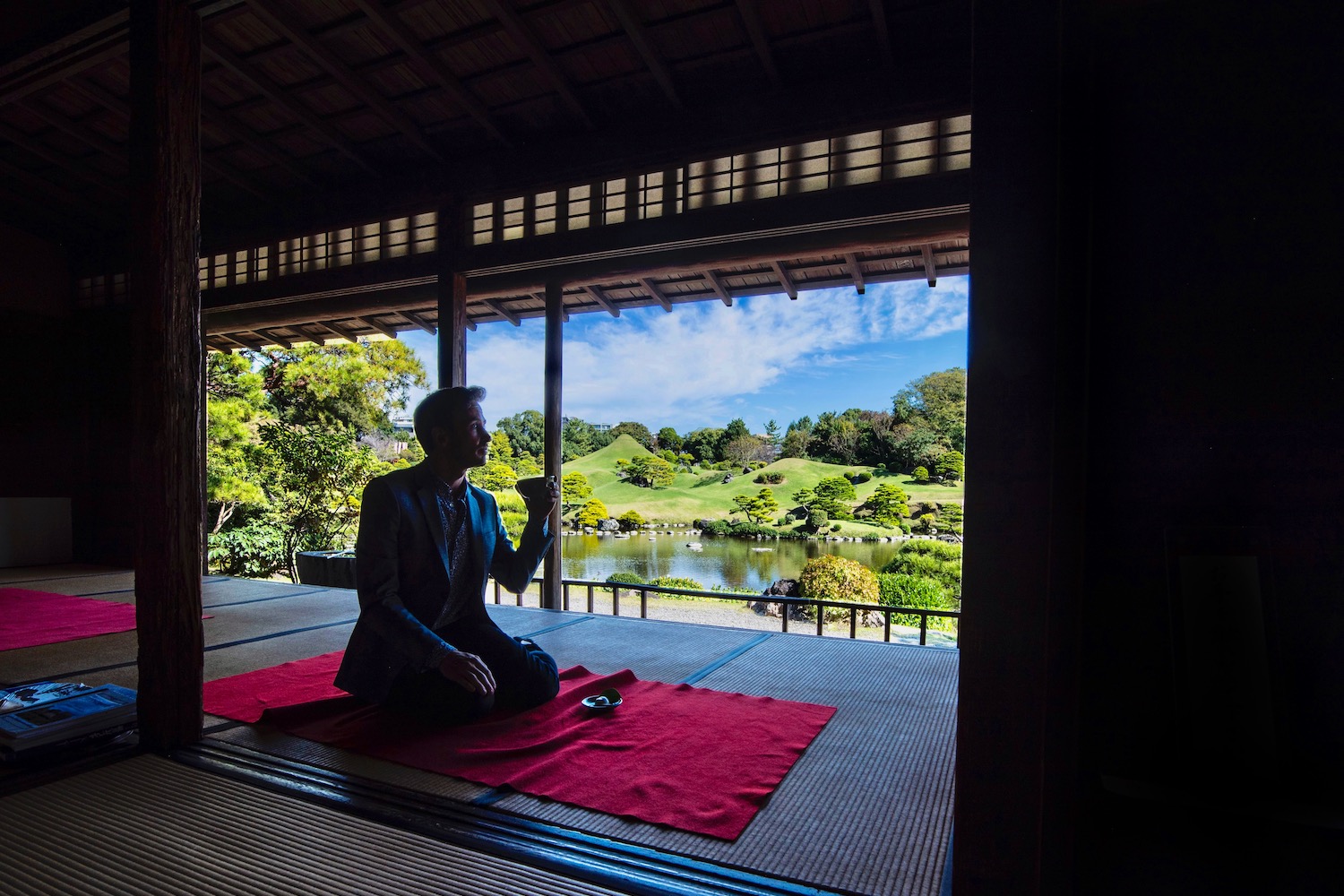 Another reason my lunch disappointed me? I made the mistake of sending my toxic ex a cute "look at what I'm eating message" and he read (but did not reply to) it. Undeterred, I road the tram a couple of stops southward to Suizen-ji, a Kumamoto garden that's definitely my most favorite traditional green space in Kyushu, and maybe among the top ones I've visited in all of Japan. This was not only because of how well-manicured its spacious grounds were, but because of the fact that almost no one else was there—well, apart from my anxiety and the self-doubting voices in my head.
Say Your Prayers—and See a Panorama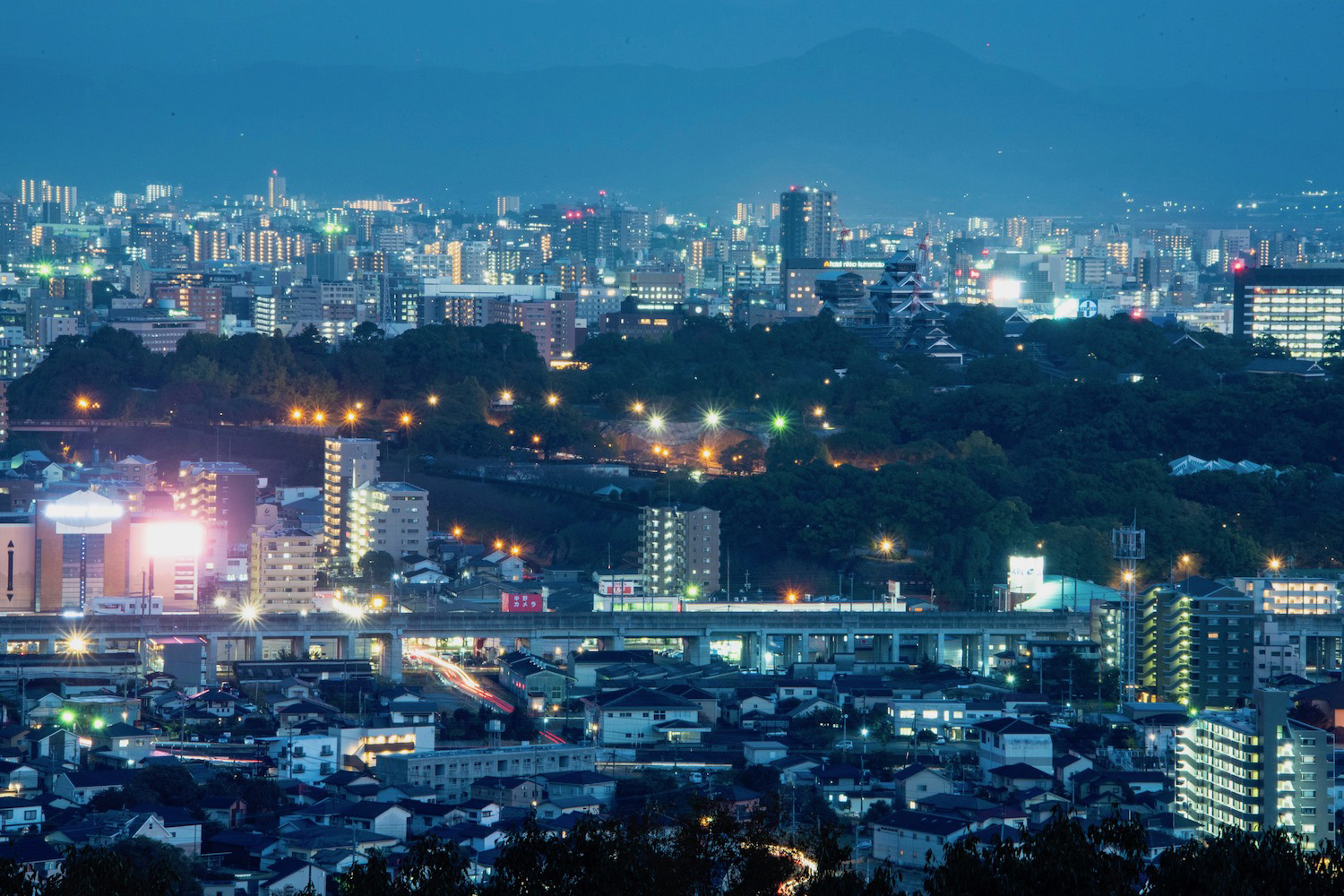 I capped off my visit to Suizen-ji with a matcha (delightfully, I had the tea house to myself), then continued my Kumamoto itinerary with an excursion to Higo Honmyo-ji. Completed in the early 17th century, this sprawling temple complex is still partially damaged from the 2016 earthquake, but is also almost completely deserted, which made it the perfect place to ruminate about why whatshisname could still be ignoring my innocuous overture. Honmyoji Park, which rises above the main temple complex, offers an amazing view of Kumamoto Castle, the larger cityscape and even the Kyushu Shinkansen speeding past.
Take a Day Trip to Mt. Aso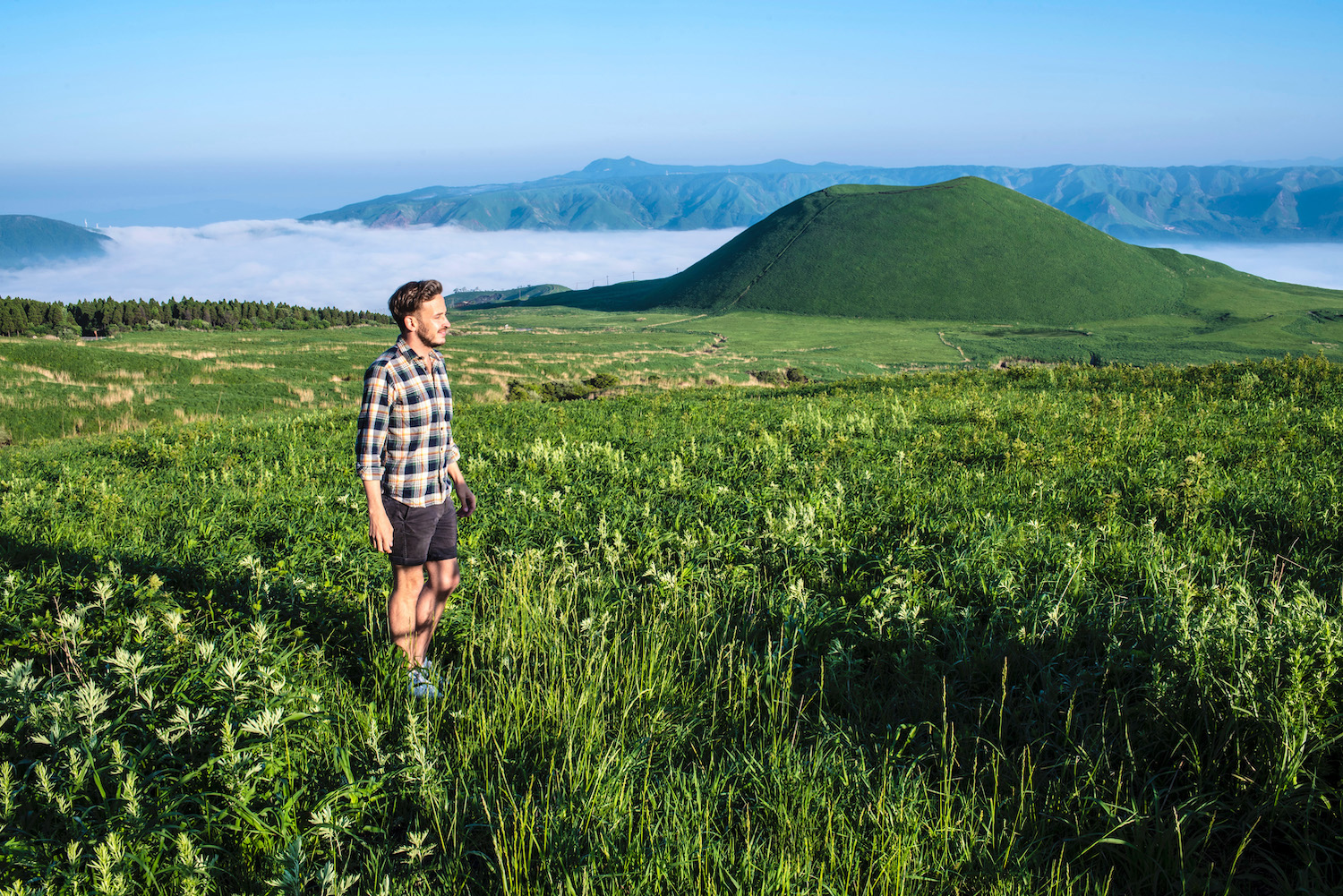 Sometimes, ambiguity is preferably to clarity—I learned this two times on my second of 3 days in Kumamoto last November. The first case of this was when I unwittingly traveled to the UNESCO World Heritage site of Amakusa, which ended up being a hot mess, logistically, in addition to the fact that it was as uninspiring as I imagined it would be. That night, a sudden reply from my toxic ex made me realized he'd reached back out days earlier with wholly selfish motives. The next day I traveled from Kumamoto to Aso (which was even more damaged by the earthquake than the city itself). I immediately wished I'd visited on a day trip instead of spending a night, as I ended up doing.
How Many Days Should Your Kumamoto Itinerary Last?
Since most travelers to Japan end up skipping Kumamoto all together, the question of how many days in Kumamoto to spend is often a secondary one. I'm going to address it first, however, if only because having an idea of how much you'll be able to see and over what span of time might tilt your decision in favor of coming here in the first place. (TIP: If you want your own trip to Kumamoto to progress as the one I've described above did, 2-3 days in Kumamoto is really ideal.)
As a general rule, you need less time in Kumamoto if you just want to see the city than if you want to take a day trip or two. Since you'll need a full day to go both from Kumamoto to Amakusa and to Mt. Aso, you shouldn't plan on spending less than three days in the city, even if you just want to visit one of those destinations. On the other hand, if you're keen on discovering the trifecta of Kumamoto Castle, Suizen-ji Garden and Honmyo-ji temple, one full day and a night in Kumamoto should suit your needs.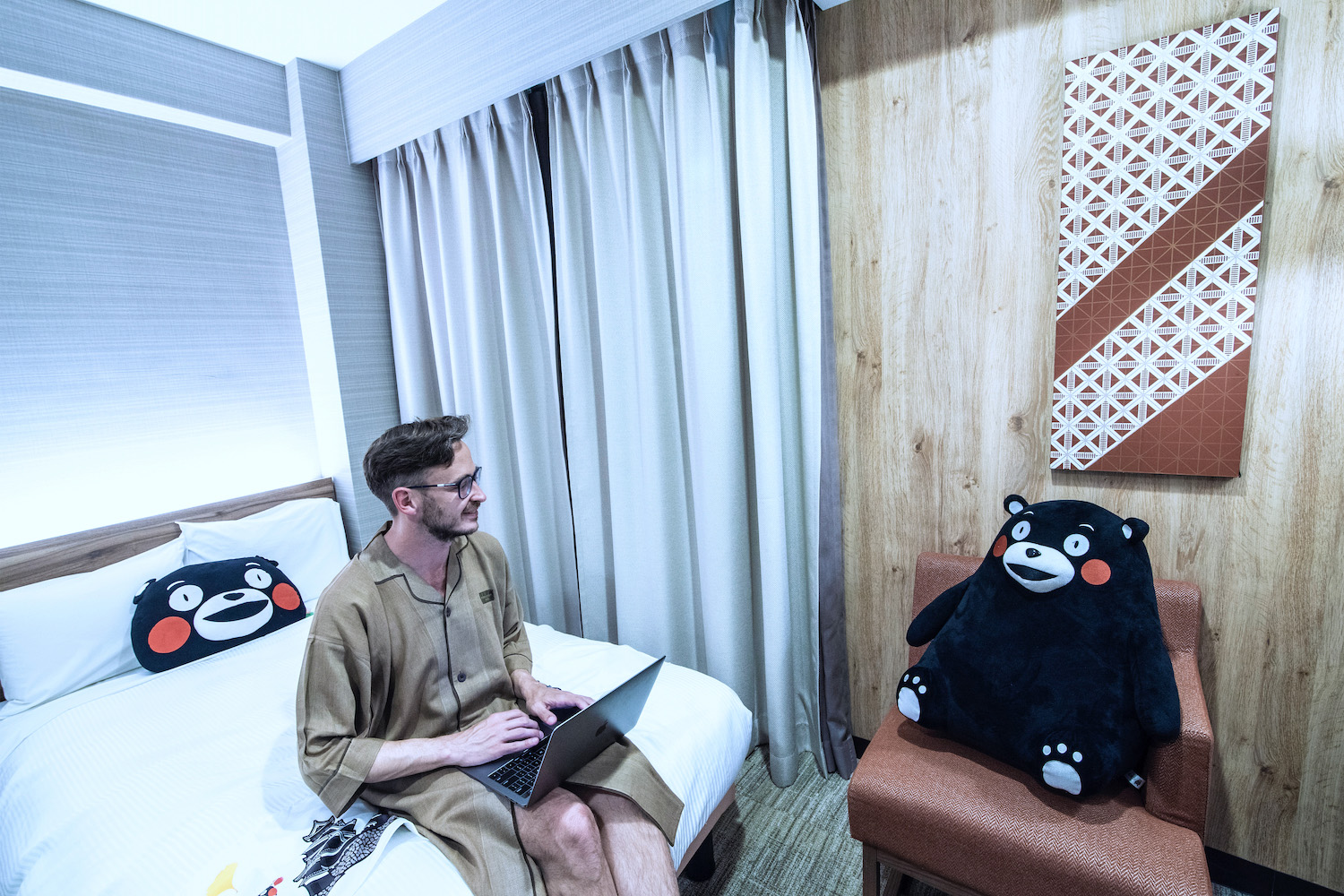 Is Kumamoto Worth Visiting?
Yes! Oddly, I didn't necessarily feel this way after my Kumamoto sakura sojourn in 2017; it wasn't until I dug into the nooks and crannies of the city that I realized how truly underrated Kumamoto was. To be sure, I'd recommend taking your first trip to Kumamoto outside of cherry blossom season if you can avoid doing so, so that you can focus on the substance of what the city has to offer, rather than any sense of spectacle.
On the other hand, irrespective of any Kumamoto things to do, I do feel that Kumamoto tends to exceed expectations. Hardly any tourists come here (certainly, few of those visit any attraction apart from the castle itself), which gives the city an exclusive feeling, in spite of how relatively large it is, at least for Kyushu. It should go without saying that if you are a fan of Kumamon, you have little choice but to make a trip here!
Other FAQ About Your Kumamoto Itinerary
What is Kumamoto famous for?
Kumamoto is famous for its magnificent castle, for its "mascot" Kumamon (a goofy-looking black bear that's popular all over Japan) and, more sadly, the 2016 earthquake that devastated Kumamoto city and prefecture. It's also known as a gateway to Mt. Aso, and to central Kyushu more broadly.
What food is Kumamoto known for?
Kumamoto is famous for horse meat, known in Japanese as baniku. While this might not be your cup of tea—I'm certainly not a fan, neither ethically nor in terms of the taste, Kumamoto is also famous for less objectionable foods, most notably akaushi "red" beef.
What does Kumamoto mean in Japanese?
Kumamoto (熊本) is a Japanese phrase that literally means "origin of the bear." Notably, the second character of Kumamoto (本, read either as moto or pon/hon) is also the second character of Nihon or Nippon, the Japanese name for Japan, which literally means "origin of the sun."
The Bottom Line
I'll be frank: You might've learned more about my personal life than you cared to do while reading through this Kumamoto itinerary. Then again, I thought it was important to share the emotional context of my latest trip to Kumamoto, in order to extrapolate from that the awesome power of a trip to this city, which itself seems rather bruised and battered from a recent earthquake. Whether you plan to spend a day or two in Kumamoto's city center, or use it as a base for day trips to its coastal west or mountainous east, consider commissioning a custom Japan itinerary for a trip you won't soon forget.