It's no coincidence that many of the best solo travel destinations, writ-large, are also some of the most perfect places to visit for people under 35. I don't say this to throw shade at travelers over 35, either: I only have a few weeks left in this age bracket, myself.
To be sure, I write about young travel as much with knowledge as I do with a sense of nostalgia. It's my hope that this list will inspire the young whippersnappers among you to follow in my footsteps, and to experience the joy and sense of unbridled freedom that gave me so much of the gray hair that now covers my head.
At minimum, even if you do decide to book packages from Teletext Holidays, reading what I have to say will allow you to embark upon your next adventure with a sense of wonder and whimsy. And isn't that what travel, at its root, is all about?
Advantages to Traveling While You're Young
Before I get into the specific destinations that are most conducive to young travel, I thought I'd speak to some of the reasons I most loved traveling during my nearly-past youth:
Peak physical energy and attractive
Intellectual and cultural curiosity
General lack of expectations
Focus on experience above all
Now that I've discussed why traveling is so amazing when you're a young person, let's take a look at some of the best solo travel destinations.
Best Cities to Visit While You're Young
Bangkok, Thailand
When you think of young travel, few places spring more readily to mind than Bangkok, the capital of Thailand. Have cocktails along raucous Khao San road, ride a tuk-tuk between Wat Pho (the Temple of the Reclining Buddha) and the Grand Palace, practice your bargaining skills at Chatuchak Weekend Market or simply savor free air conditioning at luxurious malls like CentralWorld and Siam Paragon. Plus, do it all at a price point that's friendly to backpackers, even if you prefer five-star.
Barcelona, Spain
Sun, sand and sweet sangria—is there any trifecta more soothing to 20-something ears? If so, it'll be news to the hundreds of thousands of youth that descend upon Barcelona every year. Hedonism notwithstanding, you can get your culture fix exploring the architecture of Antoni Gaudi (Sagrada Familia church) and the art of Joan Miro (the "Woman and Bird" sculpture), before visiting the colorful coastal neighborhood of La Barceloneta and sunning yourself on the beach of the same name.
Cape Town, South Africa
On paper, Cape Town might not seem to be among the best solo travel destinations (let alone for travelers under 35), but hear me out. One main reason I recommend visiting Cape Town before you turn 35 is the amount of hiking within the city limits—the most popular option is iconic Table Mountain, but I also love a good climb up Lion's Head. Additionally, Cape Town is usually where you begin road trips along the action-packed Garden Route, during which you'll want to have plenty of energy on reserve.
Goa, India
Another perpetual paragon of young travel is the coastal Indian state of Goa, and in particular picturesque Palolem Beach. A ramshackle semi-circle of simple coco-huts, delicious eateries and an increasing number of bars and nightclubs, Goa is one of those places that is simply better to visit when you are young, even if the scenery is of a more timeless sort. Like other cities on this list, Goa is also an extremely cheap place to travel.
Las Vegas, USA
Sins are best committed early in life, so you have plenty of time to repent for them. Likewise, it's best to visit Las Vegas before you turn 35, so that "what happens in Vegas stays in Vegas" as long as possible before you get married, have kids or otherwise settle down. Of course, it's not just the casinos and night clubs of the Strip that visiting Las Vegas when you're young such a good idea. Much of the ecotourism in the surrounding (and scorching) desert would be best explored with youthful vivacity.
Rio de Janeiro, Brazil
In addition to being one of the best solo travel destinations bar-none, Rio de Janeiro is particularly attractive for travelers under 35. Certainly, you're going to need a youthful metabolism if you hope to look presentable in a bathing suit on beaches like Copacabana and Ipanema, after spending your nights drinking caipirinhas and chowing down on grilled meat served Guacho style in Churrascaria restaurants! (To say nothing of how much energy and endurance the annual Carnaval requires.)
Tel Aviv, Israel
Some young travel aficionados find themselves put off by Tel Aviv because of the relatively high price point. However, the ROI for Israel's capital of cool is also very high, whether you eat your way through HaCarmel Market, discover unique boutiques along upmarket Rothschild Boulevard, or watch the sun sink into the Mediterranean from the Arab sea port of Jaffa. Tel Aviv is also a great place to touch down and begin a larger trip to Israel!
Destinations for Young Couples and Families
Although some of the best solo travel destinations would be great for young couples and families with children as well, I have a separate list for these types of travelers:
Costa Rica
Croatia's Dalmatian coast
Italy
Machu Picchu and the Sacred Valley in Peru
Note that these places aren't just optional for young travel—older couples and families with grown children can just as easily enjoy them.
The Bottom Line
No matter which of the best solo travel destinations appeals to you most (and indeed, irrespective of your age when you read this), one thing is for sure. From Bangkok to Tel Aviv, and whether you ride a tuk-tuk through a night market or party through dawn, these places will make you feel young, even if you aren't in fact. On the other hand, although some of these destinations are appropriates for families and couples, a different array of places to travel better suits your demographic. Of course, this piece isn't meant to be instructive, necessarily—I ultimately just want to inspire you to travel! I have a feeling I've been successful, to that end.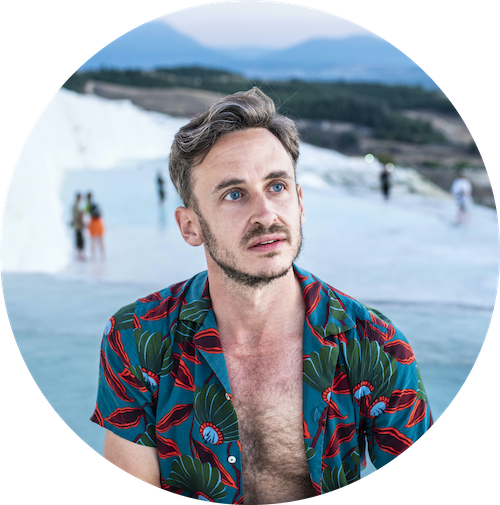 informs, inspires, entertains and empowers travelers like you. My name is Robert and I'm happy you're here!