There's a lot of debate about the best time to surf, at least on the internet. Judging by a random Google Search, you'd think that every month of the year were created equal, at least when it comes to which one promises the best condition for hitting the waves.
However, the consensus among actual surfers seems to be pretty clear: Fall is the best time of year to surf, whether because of lighter crowds than during the Christmas holiday, or because the tropical cyclones of summer have long since passed.
Continue reading to learn more about why fall is such a good time to surf. Moreover, I'll be talking about some of the best spots to catch a wave during this incredible season, whether you're searching for Costa Rica surf spots or another country strikes your fancy.
Why is Fall an Amazing Time to Surf
Autumn is a spectacular time to surf, but don't take that statement at face value. Here are some specific reasons why you might want to consider surfing this fall:
Autumn isn't a peak period for travel, which means beaches are empty
Fall (late fall especially) is generally outside the peak of hurricane season
Waves tend to be better in the autumn due to accelerating winds
Weather is likely to be good in most surf spots during autumn
Aren't convinced that fall is best time to surf? There are arguments to be made for that—and we'll get into those in just a minute, if you can be patient.
The World's Best Autumn Surf Spots
Costa Rica
As I mentioned in the intro to this piece, Costa Rica is one of the best places to take a surf trip this autumn. Head to the Pacific Coast and catch a wave in Tamarindo or in Manuel Antonio National Park. Or travel east toward Costa Rica's underrated Caribbean Coast, whether beaches like Manzanillo and Punta Uva offer amazing swells with only a fraction of the crowds you find farther west.
Morocco
If you've never thought to surf in Morocco in autumn, you're missing out. As the coast of this mysterious country cools down and the crowds of summer retreat, the country's rocky Atlantic coast also clears out, making this the perfect spot to surf. Waves are great in Essaouira, a tourist gem about four hours by by from Marrakech, although it's best if you can make it down the coast to Agadir, a place to cool even Jimi Hendrix once referenced it.
Bali
If the particulars of the best time to surf are stressing you out, considering heading to Bali. While Bali is an ostensibly good spot to surf during the autumn (even though 1) It's in the Southern Hemsiphere, which means autumn is opposite here and 2) It's tropical, which means there really isn't a fall), it's pretty amazing throughout the rest of the year as well. Popular Bali surf spots include Kuta, Seminyak and Canggu.
Portugal
Although it's not far from Morocco, geographically, Portugal feels much different when it comes to surfing. Top Portugal surfing hot spots include the Instagram-famous Nazaré and its infamous gigantic waves, as well as several spots along the Algarve Coast, in the southern part of the country between the cities of Faro and Lagos. The Algarve in particular is a great surf spot in fall, since many of the British travelers who winter here haven't arrived yet.
California
If you head to California to surf in the autumn, you're in for a treat. While temperatures at this time of year are mild during the day and cool at night, the waves are simply out of this world, no matter where in the state you surf. Head to northern hot spots like Santa Cruz and Monterey, or head south along the Pacific Coast Highway to Morro Bay on the central coast, Malibu near Los Angeles or La Jolla near San Diego.
The Merits of Surfing in Other Seasons
Aren't convinced that autumn is the best time to surf? You aren't alone. Here are some reasons why you might want to surf during other times of the year:
Winter: Christmas holidays mean you're likely to be off (and it's summer in the Southern Hemisphere!)
Spring: Crowds can be minimal outside of Spring Break, while it's still too early for cyclonic activity
Summer: Amazing weather (and waves!) if it's not raining or if no hurricanes or tropical storm are nearby
Keep in mind that in most tropical (and even some temperate) surf destinations, it's possible to surf year-round. As a result, you can simply plan your trip around when you're available, assuming you're not very flexible.
The Bottom Line
Fall is the best time to surf, no matter where in the world you prefer to catch a wave. From the rugged Atlantic Coast of Morocco, to the paradisiacal Pacific shores of Costa Rica's national parks, the autumn season offers a unique confluence of advantageous surf conditions, including light crowds and a low incidence of tropical cyclones. Although there are reasons you might want to consider surfing during other times of year (namely summer or over Christmas, since you're likely to be off during these periods), you should try to surf in autumn if you can.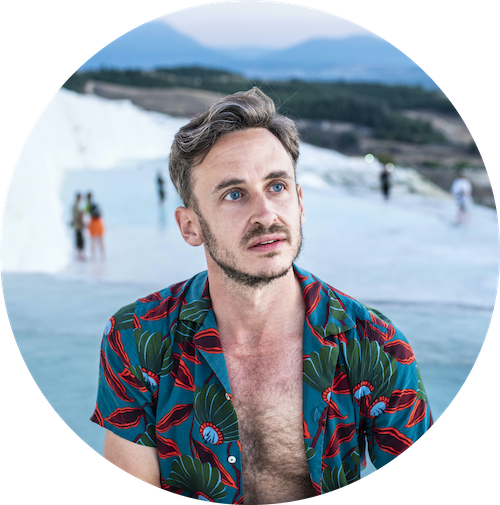 informs, inspires, entertains and empowers travelers like you. My name is Robert and I'm happy you're here!