You'd be surprised how much you can see and with 3 days in London—I know I always am. Although the British capital is one of the world's great cities—one of the world's largest cities—you can cover a lot of ground here, in a physical sense and otherwise, very quickly.
And I'm not just talking about mainstream London attractions, which are largely within the city center and easy to knock out in a day or even an afternoon. If you play your cards right, to be sure, you can have a unique, singular, personalized experience with just a few days in London!
Is London worth visiting if you only have three days there? Absolutely, especially if you follow the suggested itinerary I'm about to share with you.
Where to Stay in London
Regardless of what you end up doing with 3 days in London, having a comfortable and centrally located base (ideally, a chic and stylish one) will make your trip feel a lot longer than it is. A hotel, for example, such as Chilworth Hotel London Paddington, which combines easy access to one of London's busiest transport hubs with comfortable rooms, a highly-rated front desk and the promise of three incredible nights of sleep.
Of course, there are plenty of other London boutique hotels to choose from, and in all the best neighborhoods around the city. If you're a too-cool-for-school traveler, for example, you can choose Camden Town's Haverstock Hotel, a homey property that will have you feeling more like a resident than a visitor. If you're a museum buff, meanwhile, you can book a room at the four-star Rathbone Hotel, which is just steps from The British Museum.
My Favorite Things to Do in London
Be a Typical London Tourist
There's no shame in wanting to see top London tourist attractions! Cross the Thames River via the Tower Bridge, and ascend the London Eye to take in a panorama of Big Ben. Or, if it's rainy (and that's pretty likely!) spend a day inside, whether taking in rotating exhibitions at legendary hubs of cultural like The British Museum and The Tate Modern, or exploring some of the small museums in London I've recommended in another article.
Savor London's Luscious Greenery
Speaking of things to do in London you can enjoy in any weather, many London green spaces are arguably at their lushest when it's a bit damp. Many of the best gardens in London, from Hyde Park to Kensington Gardens, feature beautiful plants and flowers that will delight you, rain or shine. (With this being said, of course, outdoor sunbathing is one of my favorite  things to do in London in summer, assuming the weather is suitable for this.)
Discover A Variety of London Neighborhoods
Realistically, you'll spend just one day doing core tourist things with 3 days in London, which means you've got at least another full one to delve into what is ultimately a city of neighborhoods. As far as which of these you choose to explore, options are almost endless. From stately Notting Hill to hipster-y Camden Town, or from eclectic Shoreditch to upmarket Canary Wharf, London's neighborhoods run the whole gamut.
Make Reservations for Dinner (and a Show)
Although a lot of the recommendations I'm making here are evergreen and can be done last minute, you should consider getting tickets for London West End as early as possible, particularly if you're planning to see a popular show. Likewise, I'd suggest choosing one of the London hotels with breakfast, so that you have some funds left over every day for dinner, ideally at West End restaurants like Lime Orange and Balthazar, whose delicious eats pair delightfully with a show.
Get Out of Town for a Day
I could write an entire article about day trips from London (and I might, actually, now that I think about it). For now, however, think in broad strokes. Do you want to go historical and cultural, and take a three-in-one day trip to Bath, Stonehenge and Windsor Castle? Or do you want to focus more on the natural experience, with an afternoon in the scenic Cotswolds, or even out on the sands of Brighton Beach? Decisions, decisions.
Is 3 Days in London Enough?
The topic of how many days in London you should spend is a contentious one, and although this post answers it in a very specific way, I'm not going to preach a one-size-fits-all-approach to London travel. As I articulated earlier in this piece, however, a great trip to London is as much about quality as quantity, less about the number of days you spend in the end, and more about your efficiency (choosing hotels near Earls Court, for example, rather than staying way out in, say, Dartford) therein.
The answer to this question also depends on whether or not this is your first trip to London. If it's your first London itinerary, 3 days is actually an ideal amount of time, since it allows you to enjoy a broad cross-section of the city. On the other hand, if you're coming back to London and want to dig in more deeply, it might be better to rent an Airbnb apartment somewhere in the city, and "live" in London for a week (or longer).
Where to Go in the UK (Besides London)
For many travelers who plan a trip to London, the obvious next step is choosing some of the best cities in England outside the capital. A few potential choices include the following:
Manchester
Nottingham
Newcastle
Brighton
St. Ives
However, assuming you have some time, I would recommend you look beyond the London vs Manchester (or Birmingham, or whatever) debate and explore the rest of the UK as well. From cities like Belfast and Edinburgh to the wilds of Wales and Scotland's Hebrides islands, Great Britain is a lot greater than just England!
The Bottom Line
Think 3 days in London isn't enough? Think again! Spend your first day in London seeing tourist attractions like Big Ben and London Bridge, your second delving into culture (maybe The West End, and maybe something else) and at least half of the third getting out of town on a day trip. In particular, a three-day London trip is a great idea if you've never been to London or to the UK—think of it as a taster to get you hungry for deeper adventures later on. Context is key, as well, when contemplating a short trip to London: This is likely the beginning of an English, UK or even European adventure, rather than the end.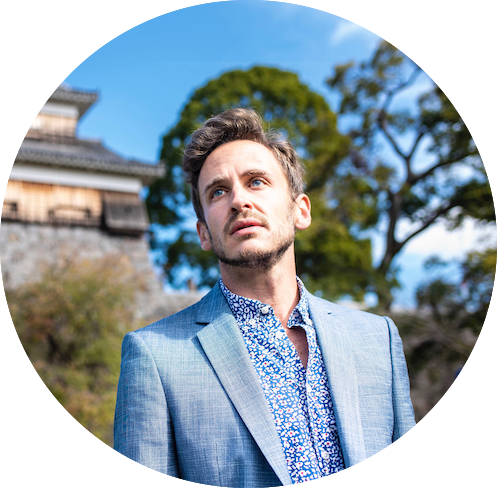 informs, inspires, entertains and empowers travelers like you. My name is Robert and I'm happy you're here!