It's the perfect time to start thinking of things to do in London in summer, no matter which summer you're considering a trip to the British capital. This short but spectacular season of sun is something Londoners and visitors look forward to the entire rest of the year—it's never too early to start planning for the next one!
That's assuming, of course, that you believe summer is the best time to visit London. If you don't, that's fine—I'll address the other three toward the end of this article!
For now, however, we're going to talk about summer activities in London. (And contingency plans, because let's face it: Sunshine and warmth are never guaranteed in England, not even when it's July!)
Why Should You Visit London During Summer?
This list is going to be optimistic. Most of the things to do in London in summer I'm about to recommend assume you'll be lucky, and that great weather will define your trip to London in June, July or August. To be sure, whether you're sharing a bottle of wine with friends in Hyde Park, or simply looking out on the city from windows of hotels in Bayswater area London is supernaturally beautiful with the sun is shining and the air is hot.
Of course, some of you (especially those of you who've only been to London during winter or autumn, or whose entire impression of the city is what you see in film and TV) might have a more fundamental question: Is it ever sunny in London? The answer is yes, although with 1,573 hours of annual sunshine in London, that amounts to just 65 full days where it's sunny, so chances are your entire trip won't be.
My Favorite London Summer Activities
Catch Some Sun (if It's Shining)
Sunbathing in London might not seem like a logical choice, but I'm telling you: There are plenty of spots in the city that are perfect for its, on the event that you get a good day. From Green Park in Picadilly to London Fields in Hackney, if the London sun's out, there will be buns out. If not, not to worry: You can always spend cold or rainy days in hotels near Chiswell Street London, or exploring some of the strange small museums in London.
Dine and/or Drink Outdoors
Many London restaurants with outdoor seating never get to take advantage of this real estate, without using tarps to block the rain or heaters to keep out the cold. Whether you've been salivating over the menu at The Ivy in Chelsea Garden, or simply have a beer at Flat Iron Square in Southwark, summer is the best time to have a bite or booze in the sun. Once again, you can prepare for another option, such as a delicious indoor meal at The Grill at the Montcalm in Marylebone, which also has a bar.
See an Outdoor Show at Regent's Park
My favorite things to do in London in summer are ones that intersect with timeless London activities—namely, theater. Now, ideally, I would love to be at Regent's Park during the summer season when a Shakespeare show like "Macbeth" or "King Lear" is taking place. However, even if you have to settle for something more modern or mainstream, there's nothing like watching talented actors and actresses do their thing on a warm, London night.
Visit One of London's Viewpoints
Good weather is never guaranteed in London, not even in summer. However, one thing a summer trip does make certain is that you'll have plenty of daylight with which to do things—the sun stays up in London past 10 pm! As a result, whether you feel the best view of London is from timeless Primrose Hill or the relatively modern Sky Garden, you can take your time enjoying the rest of the day's activities, then come to watch sunset (if there is one) when you're good and ready.
Get Thee to a Beach
Want to sunbathe in London, but don't want to do it on grass (or something more unsightly, God forbid)? When it comes to beaches near London, the best choice would be to go to nearby Brighton (whose Palace Pier is also awesome), although you can theoretically get to, say, Cornwall quickly too.  In this instance, I've also got a rainy-day option. Well, a general one: Choose a spa in London whose oasis of relaxation will transport you to paradise within yourself, no matter the weather outside.
London in Other Seasons
Although sun and warmth are even less of a sure bet when you visit London in the springtime (let alone, the autumn or winter), there are still merits to visiting London outside of summer:
Autumn: Gorgeous colors at locations all around London, especially in green spaces like Hyde Park and Kensington Garden.
Winter: Generally lighter crowds and lower rates, except for during Christmas and New Year's (which are spectacular in their own way!).
Spring: Flowers! From cherry blossoms in the trees to tulips and daffodils at ground level, London is colorful and cheery, even if skies are grey.
You've navigated to this article searching things to do in London in summer, but as you can now see, you've got inspiration for the entire year!
A Great London Itinerary for Any Time of Year
Regardless of when you plan to visit London (once again, for the sake of this article, I'm going to go ahead and assume it's summer), I've written an easy-to-follow itinerary for 3 days in London. Short and sweet, and as focused on the main attractions of London as it is on day-trips and some truly singular experiences, it'll allow you to get a delicious taste of London, no matter how many times you've been before, or where in the UK and Europe you plan to travel afterwards.
This is the thing about planning a trip to London, no matter what time of year you land at Heathrow. Having a specific idea of what you want to do (one ideally not tied to any weather outcome!) ensures you have a great time your entire trip, even if the sun doesn't end up shining at all. There's a reason London has been one of the world's great cities throughout history—in spite of prevailing climactic conditions, not because of them.
The Bottom Line
I hope you've enjoyed my article about things to do in London in summer—and I pray you'll enjoy sunshine and warmth during your trip! Even if you don't, however, I've tried to include contingency plans for when the weather is cold, wet or just downright nasty. For those of you who would like to visit London during summertime, but are also curious about trips to the British capital during other times of year, I've even included suggestions for why you might want to visit London in the spring, the autumn or the winter. Regardless of when you finally make it to London, I hope it feels like summer, if only within you.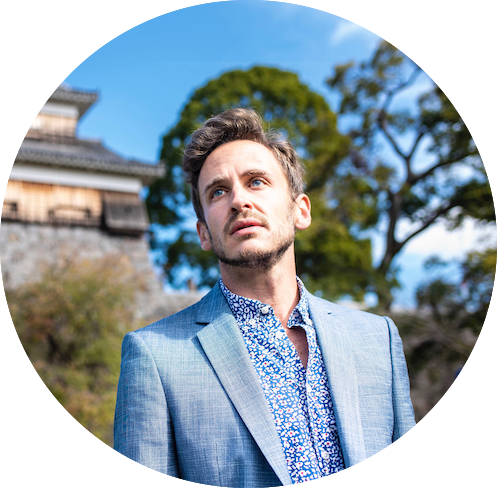 informs, inspires, entertains and empowers travelers like you. My name is Robert and I'm happy you're here!