I'll be blunt: I decided to write an article about small museums in London because there are already plenty of ones about the larger and more popular museums in the city. I'm not going to be able to provide incredible insight on The British Museum, or give you readers to visit the Tate Modern that thousands of other bloggers haven't already rattled off.
That's not the only reason I've written this guide, however. I want your trip to London to be unique, and so I've spotlighted London museums that are special and singular—places you can only experience in London.
To be sure, after I finish listing off some of the most interesting museums you can visit on your trip to London, I'll include some less museum-focused suggestions about cultural activities in London. Think of this post as your hub for quirky London travel writ-large.
Advantages of an Alternative London Museum Approach
The benefits of prioritizing small museums in London is not just about size, or the fact that many fewer people wander through these places as compared to the more, shall we say, household names. Many of the small museums in London have remained small because they hone in on a particular interest, be it architecture, pop culture or a particular moment in history. Assuming you're a curious person with an eclectic palette of interests, this will make them all the more interesting for you.
Of course, a meticulous museum agenda doesn't mean you have to take a zany trip that's London off the beaten path. In reality, you could combine a London hotels package that includes a stay right in the center of the city, and even a day or two of "mainstream" London sightseeing with the somewhat off-the-wall combination of museums I'm about to recommend. London, after all, is nothing if not a study in eclecticism.
The Best Small Museums in London
Cartoon Museum
Situated in Fitzrovia not far from Regent's Park, the Cartoon Museum is a lot of fun—but it's also much more than that. Part of why I rank this one so high, when it comes to cool museums in London, is that it's not just an exhibition of animated art (although there's plenty of that). Within these compact walls, you'll learn the entire history of cartoons in the UK, all the way back to the early 18th century. Fun and games, yes, but an important story as well.
Hunterian Museum
Looking for a London medical museum? You might want to choose the Hunterian Museum, located in Holborn. Although it sits inside a relatively small building, this museum houses approximately 3,500 human and non-human anantomical and pathological specialties. Some of these are…um, graphic, be warned, so you might want to avoid a full English Breakfast London morning before going, and eat afterwards instead.
Horniman Museum
Up next on my list of small museums in London is the Horinman Museum, which you'll find near Forest Hill in South London. While this museum, too, has its share of dead things, the interactive exhibitions you find here are the very definition of eclectic. And I'm not just talking about the objects on display, which can range from tribal masks to taxidermied turtles. The things you find here are truly global, with recent treasure troves on visit from as far away as Nigeria and Ecuador.
Leighton House Museum
Its small size notwithstanding, Leighton House Museum is definitely up there when it comes to objectively beautiful museums in London. Standing proudly in Holland Park between upmarket Chelsea and Kensington, this museum showcases the most ornate elements of Victorian architecture and interior design—you might wish you could live here, to say nothing of all the other posh residences nearby. Do note that this museum is only open on Saturdays and Sundays.
Fan Museum
While I'm not sure I would classify the Fan Museum among hidden museums in London (it's located in Greenwich, which is hardly off the beaten path), this place is nonetheless a treasure. In addition to exhibitions that show off more than two centuries of fans from around the world, this 300-year old house hides a quirky orangery, sweeping views of which are just one reason you'll want to sit down in its cafe for an afternoon tea.
Weird Museums in London
I thought I would do a special section about what you might refer to as weird museums, since The Clink Prison (otherwise known as the London torture museum) isn't on par with the Cartoon Museum or the Fan Museum, except when it comes to the actual size of the building. On the other hand, some of these places aren't far from even "normal" destinations—Serpentine Gallery is within walking distance of the best bars in Paddington, if you can believe it!
Nonetheless, many small museums in London are downright bizarre. Other places you might want to visit if you're into taking a strange or even macabre look into the history of London include Viktor Wynde Museum of Curiosities in Cambridge Heath. It's hard to describe this museum in just a sentence (curious, however, is a great word for it), other than to say you can sip a cocktail while sitting next to a preserved human cadaver. Enough said!
Other Bite-Sized Cultural Activities in London
Even if you decide simply to prioritize main museums in London, or relatively typical tastes of British culture such as Paddington afternoon tea, unique, boutique opportunities for enlightenment still abound in the British capital:
Outdoor art walk at The Line, near the O2 in Greenwich
Mithraeum, a 2,000-year old Roman temple in the heart of the City of London
Pearly Kings and Queens Harvest Festival in autumn
Watching theater performances outside in Regent's Park
If you're traveling during the warmer months, on the other hand, you'll want to keep an eye out for pop-up London art shows. They're one of my favorite things to do in London in summer, at least assuming the weather cooperates.
The Bottom Line
Whether you seek them out because of the unique experiences offers within, or simply because of their cozy size, small museums in London are a great way to make your time in the city more special. Would you rather delve into an exhibition about children's pop culture at the animated (literally and figuratively) cartoon museum, or marvel at an elegant array of historical cooling devices (or timeless style accessories, depending on whether you prioritize form or function) at the Fan Museum? No matter how you choose to savor the cultural wonderland that is London, I have a feeling you're a lot more inspire now than you were when you clicked to this article.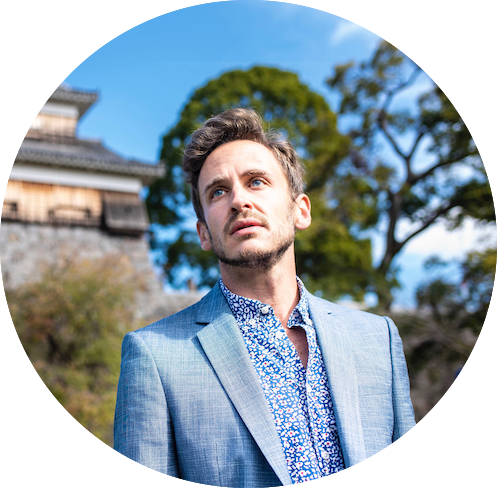 informs, inspires, entertains and empowers travelers like you. My name is Robert and I'm happy you're here!