When you think about it, first class flights to Paris are the most appropriate way to fly to the City of Lights. (Well, first or business class, depending on the classes of service your airline offers.)
Paris, after all, is a city known for luxury, whether that's high-end shopping on the Champs-Elysées, Michelin-star dining in Montmartre or fine hotels all up and down the Seine River. It's only natural to want to enjoy fine caviar and champagne on your way over the Atlantic!
Below, I'll give you a general description of first and business class services over the Atlantic, and then provide more specific information on airlines that fly between North America and Paris. Finally, I'll explain luxurious ways to fly to Paris from other parts of the world.
What You Can Expect Flying to Paris in Business or First
Whether you choose business class flights to Paris, or pick an airline that offers the enhanced experience of traveling in first class, here are some amenities you can generally expect on your journey:
Priority check-in and security
VIP departure lounge
Lie-flat seats
Fine food and beverage on-board
If you fly first class, you can also expect to have caviar on-board, as well as higher-quality champagne and departure and arrival services that are even more premium and personalized.
Which Airlines Offer Business or First Class to Paris?
Air France
Depending on which aircraft you fly, you can enjoy Air France's excellent business class or its award-winning La Première cabin, which is frequently ranked as one of the world's best business classes. Select 777-300ER and A380 aircraft offer private, plush La Première suites, while all other planes operate with lie-flat business class seats. Air France's US partner Delta Air Lines, meanwhile, operates the Delta One cabin, which is business class but features seats with doors, for extra privacy.
Air Canada
If you plan to originate or terminate your travel in Toronto, Vancouver or Montréal, Air Canada is a great option for flying nonstop to Paris is business class. Although Air Canada doesn't offer a first-class cabin, its competitive business class uses comfortable and spacious "reverse herringbone" seats, which are spread out in a 1-2-1 configuration and convert to flat beds. Air Canada operates a variety of aircraft types to Paris, though the most common are the Boeing 777 and 787-9.
La Compagnie
La Compagnie doesn't have the brand visibility of other airlines on this list, but this carrier specializes in business class flights to Paris. In fact, its flights from Paris' Orly airport to destinations on the US East Coast operate in all-business class configurations, making these Boeing 757 jets some of the most exclusive flying between North America and Paris. Even better? Fares are often competitive, thanks to frequent sales!
American Airlines
The US' largest airline, American Airlines operates daily flights to Paris from many of its hubs, including Dallas Fort-Worth, Chicago O'Hare and Miami. Most of the aircraft it flies, such as the Boeing 777-200ER and 787-8 and -9 series Dreamliners, only offer lie-flat business class seats. However, if you're lucky enough to fly on the carrier's flagship Boeing 777-300ER, it's possible to book first-class—American, notably, is the only US airline to offer first class seats to Paris.
United Airlines
The bad news? Not all of United's planes are equipped with its new Polaris business class, which is one of the most modern lie-flat seats in the sky. The good news? The airline is quickly completing the retrofits, so if you're flying in late 2020 or after, your chances of traveling in the highest luxury are good. Many United flights to and from Paris take place on state-of-the-art 787 Dreamliner aircraft, though some also use older Boeing 777, 767 and 757 planes.
Business and First Class Flights to Paris from Asia and Beyond
If you want to travel in first class between Paris and Asia, you have a few choices. Japan's airlines All Nippon Airways and Japan Airlines offer first-class seats between Paris and Tokyo-Haneda, while South Korea's Korean Air offers the same between Paris and Seoul-Incheon. Business class seats are even easier to find: Air France offers them on all its routes to East Asia, as do airlines like EVA Air and China Airlines to Taipei, Thai Airways to Bangkok and Cathay Pacific to Hong Kong.
First-class seats can be harder to find if you're traveling between Paris and other regions, namely Africa and South America. However, Air France offers business class on its flights to cities like Buenos Aires, Mexico City and Rio de Janeiro, as well as to French-speaking cities throughout Africa. Local carriers like South America's LATAM, Mexico's Aeromexico and South African Airways also operate planes with business class cabins on their routes to Paris.
The Bottom Line
Dreaming of first class flights to Paris? That's not shocking. Paris is one of the world's most luxurious cities—even if you can only manage to snag a ticket in the business cabin, nothing previews a shopping trip along the Champs-Elysées like a glass of champagne in your own lie-flat seat in the front of a plane. Regardless of which airline you choose, and whether you end up flying in first or business class, have fun as you pamper yourself traveling over the pond. Travelers from USA can search Paris flights here. Meanwhile, dozens of premium-class flights also operate between Paris and the rest of the world, so if you aren't traveling from Canada or the US, fear not. Bon Voyage!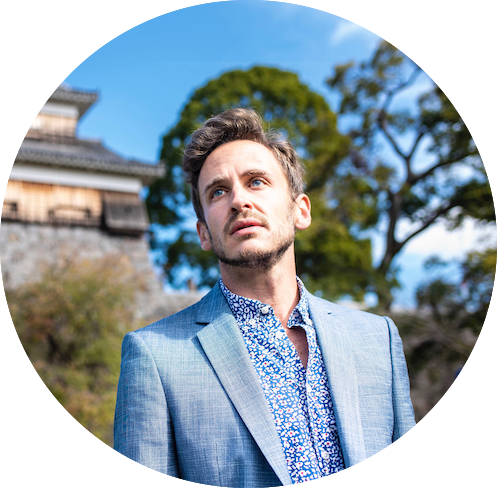 informs, inspires, entertains and empowers travelers like you. My name is Robert and I'm happy you're here!