These days, coronavirus travel insurance is as much of a necessity for travelers as a plane ticket or a place to stay. Even if you aren't afraid of catching Covid-19, many destinations won't let you in without it.
Below, I'll first explain how you can make sure your policy covers you in the event of Covid infection. Then, I'll provide more general coronavirus travel information, including a list of places you can travel right now, while the pandemic is going.
What I won't do, however, is judge you simply because you want to travel during Covid. Travel is as "essential" as anything, as far as I'm concerned—but more on that in a second.
Is It Safe to Travel During the Coronavirus Pandemic?
Before I directly address the topic of coronavirus travel insurance, let's talk about a more existential question: Is travel safe during the coronavirus? Is it ethical? It sounds like a cop-out, but this honestly depends. Obviously, if you are in a risk group for serious illness or death from Covid-19 (if you're over 65, for example, or have serious pre-existing health conditions), it might not be safe to travel during the pandemic.
Then, there are the ethics of Covid travel—it's definitely possible to move around the country (and, where possible, the world) right now without being a terrible person. However, this involves taking many precautions, such as wearing masks and social distancing on vacation as you would at home, and testing for Covid-19, especially if you're symptomatic. Even if you don't ever personally feel sick, you don't want to risk bringing infection to another state or country, or bringing it home with you.
FAQs About Covid Travel Insurance
Which insurers offer plans that cover Covid-19?
The good news? More and more travel insurers are covering Covid-19, bucking the years-long "pandemic exception" rider most policies included. The better news? SafetyWing, which as far as I'm concerned is the best travel insurance company, includes Covid coverage across the board.
Does airline travel insurance cover coronavirus?
It's possible (and, I suspect, will become increasingly common) to purchase coronavirus travel insurance through airlines. As of August 2020, carriers such as Emirates include the option to purchase Covid cover alongside your ticket. Additionally, airlines like Europe's Lufthansa group offering (and, in some cases, requiring) Covid-19 tests to board.
What does Covid travel insurance cover?
Covid travel insurance, in theory, covers treatment for coronavirus, whether in hospital or at a doctor's office on an outpatient basis. It will also cover any testing costs you incur upon arrival at your destination. To my knowledge, no Covid-19 travel insurance covers the cost of quarantine, should you need to undergo one.
How much does coronavirus treatment cost?
With coronavirus travel insurance, the cost of Covid treatment should be minimal, and entail only what your policy deductible is. If you don't have Covid insurance (or medical insurance in general), however, coronavirus treatment can be extremely expensive, costs tens or even hundreds of thousands of US dollars. This is especially the case if you need to be hospitalized or intubated.
Will my ordinary health insurance work abroad?
The good news? If you use your American health insurance overseas, you will be reimbursed—probably, eventually. The bad news? You can't just present your health insurance card and pay a co-pay as you would in the United States. This is why it's so essential you purchase a dedicated travel health insurance policy.
Where Can I Travel Right Now, Anyway?
Are Americans banned from Europe? No, not technically. If you are a US citizen or passport holder and have spent the previous 14 days in a country on Europe's "safe list" (my terminology, not theirs), there is nothing legally forbidding you from entering Europe. Technically, the ban is on non-Europeans flying directly from the US to Europe, which is the reverse to America's policy. Neither are very sensible, in my opinion, but both are fair and not intended to punish any person or whole country.
The hysterical self-hatred of the US media notwithstanding, the fact remains that over 85% of the world's borders are closed to all foreigners, as of August 2020. Only a few countries have fully re-opened to everyone, including Turkey, Tanzania, Ukraine, Brazil, Dubai, Mexico and certain Caribbean countries. Before booking a flight to any of these countries verify both the infection situation and travel restrictions.
Coronavirus Travel Resources
The bad news? There's probably going to be some degree of coronavirus travel bans around the world for at least the remainder of 2020, and likely into 2021. These will depend both on the infection situation in the "target" countries of tourists, as well as the posture (the political ones as much as the medical one) of the governments in "receiving" countries. You can expect these to change frequently, and often at the last minute.
The good news? IATA has created this handy tool for monitoring coronavirus travel restrictions, although it does appear to have been limited to three free searches per day, after previously having been free. Beyond this, I would recommend verifying restrictions directly with your airline, as a lot of the news media (and even the travel media, I'm embarrassed to say) traffics in tabloid sensationalism, rather than the cold, hard facts that determine whether you can enter a country or not.
The Bottom Line
I hope I've helped you to find a coronavirus travel insurance policy that works for you. Even if you haven't made a firm decision, I think you'll at least have more clarity about your options, as well as why it's important to get a policy, even if you aren't afraid of Covid-19 or vulnerable to a bad outcome. Equally as important, I hope you're able to find a way to travel soon, whether you venture abroad, or stick closer to home until the pandemic begins to abate. Don't let anyone tell you travel is not "essential"—particularly not if you're insured in a worst-case scenario!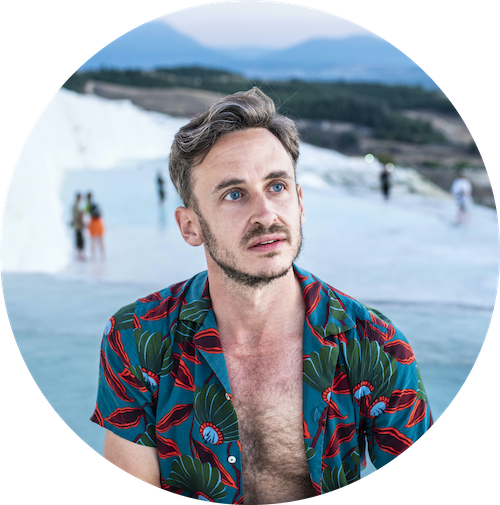 informs, inspires, entertains and empowers travelers like you. My name is Robert and I'm happy you're here!