You're not alone in wanting to visit Mongolia in 2021. Due both to the country's phenomenal Covid response, as well as the built-in social distancing this rural country offers, Mongolia is one of the world's most attractive post-pandemic travel destinations.
Hold your horses, though: Mongolia's border is closed to most incoming traffic. And, depending on the direction Covid-19 goes in the coming weeks and months, it could remain this way for much of the rest of the year.
Continue reading to learn the good, bad and the ugly of future travel to Mongolia. I'll also highlight where in the land of Chinggis Khan you should go when you finally can enter again.
Mongolia Beat Covid—With a Catch
Part of the reason so many travelers want to visit Mongolia in 2021? The country's record in dealing with coronavirus is practically unmatched, with only a few thousand cases and deaths in the single digits. This is not shocking, especially not outside of the capital, where most people live miles from their nearest neighbor, if they have neighbors at all. "Social distancing has been built into Mongolian society from the very beginning!
On the other hand, this success has come at a cost, as countries like Australia and New Zealand have also had to contend with. Mongolia's border has been closed to basically all foreign arrivals since March of 2020. However, in June 2021, Mongolia re-opened its borders to all travelers who have been fully vaccinated for no less than 14 days.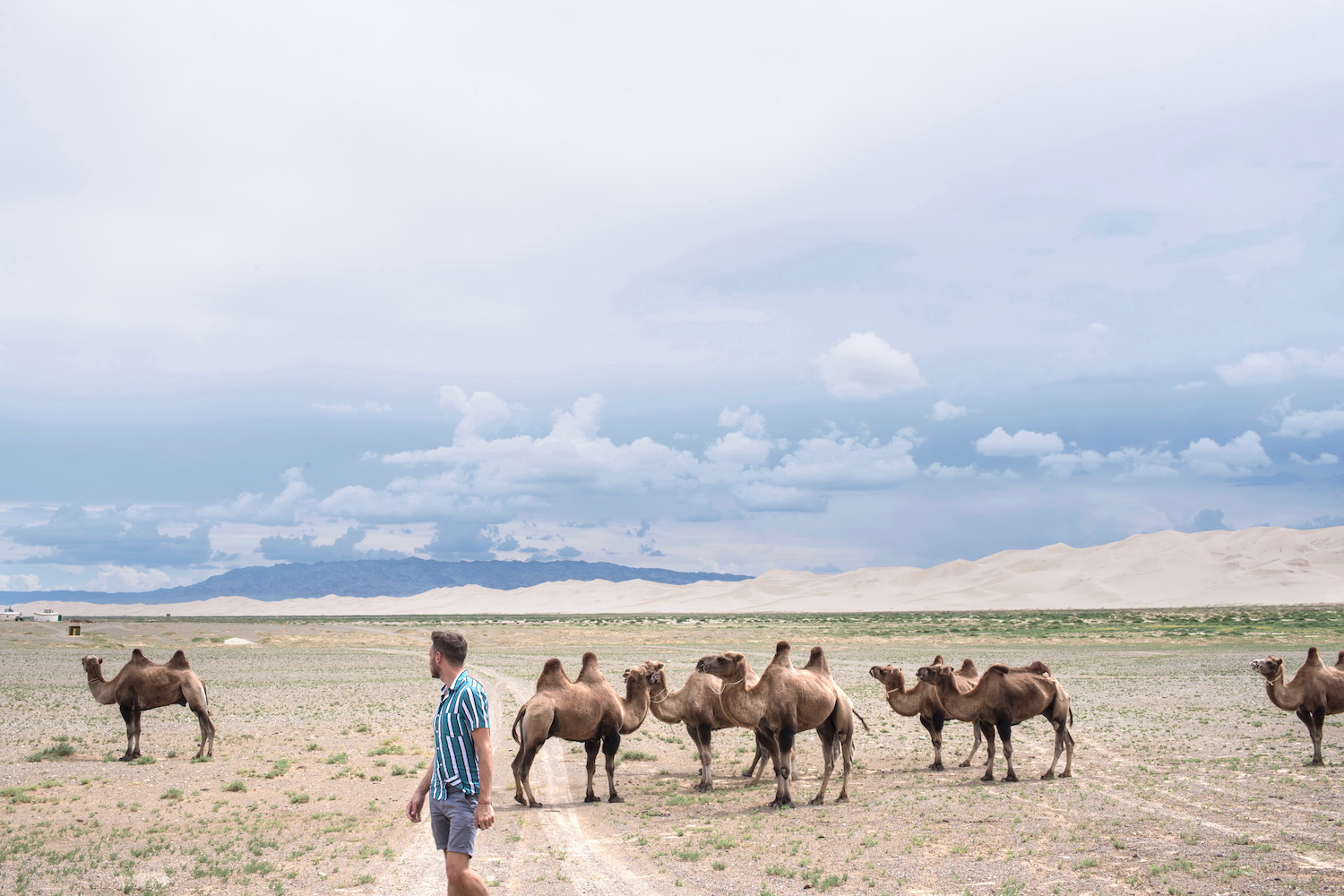 What to Do in Mongolia in 2021
Enjoy the "big city"
Compared to most other cities in Asia, the Mongolian capital of Ulaanbaatar isn't really a cosmopolitan place. However, after subjecting yourself to living conditions elsewhere in the country for a few days (or, god forbid, weeks), I have a feeling you'll be singing a different tune.
Visit the Gobi
I would be a lot of Mongolian Tugrik that if you visit Mongolia in 2021, you will take a Gobi Desert tour. Part of this is practical—the Gobi covers a great portion of the country's land area—and part of it is simply because of the vast and impressive array of experiences and sights on offer there.
(Which is so much more than a desert)
In addition to the fact that rain colors much of the Gobi (and not just the lush areas around the Orkhon River Valley) green during the summer, the fact is that Mongolians don't see the Gobi as a desert. According to one guide I spoke with, this is even reflected in the meaning of the word "Gobi" itself!
Come in fall for the eagles
For reasons I'll explain in a couple paragraphs, visiting Mongolia in 2021 might not be possible during the summer. While this will spoil the travel plans (at least this year's ones) for travelers who wish to enjoy sun and relatively warm temperatures, it won't deter those who plan to attend the famous Golden Eagle Festival and partake in Mongolia's ancient culture of falconry.
(Or in winter, if you dare)
Mongolia is one of the coldest countries in the world, a distinction that comes into brutal focus anywhere outside of UB during the winter months. While I can't officially recommend traveling in Mongolia during the winter, there is a case to be made for experiencing this harsh time of year in one of the world's most…authentic places.
When Will Mongolia Open Its Border?
If I had to guess right now, I'd guess that Mongolia will re-open to tourism before the end of 2021. The question is when. To be frank, if it's not before about August or September, that will effectively put the country off tourists' radars until 2022, given how bitterly cold Mongolian winters are. (A notable exception, of course, is the Golden Eagle Festival that takes place every October, and is worth braving extreme weather to attend.)
Indeed, unless you have a specific reason that you can only visit Mongolia in 2021 (and cannot, for whatever reason, hold off until a later date), it's not a bad idea to at least plan for the contingency of 2022. It's likelier, after all, not only that the pandemic will be fully behind the world by then but, as a result, that life (and travel, as a result of this) will be more or less back to what we all consider "normal" as recently as January of last year.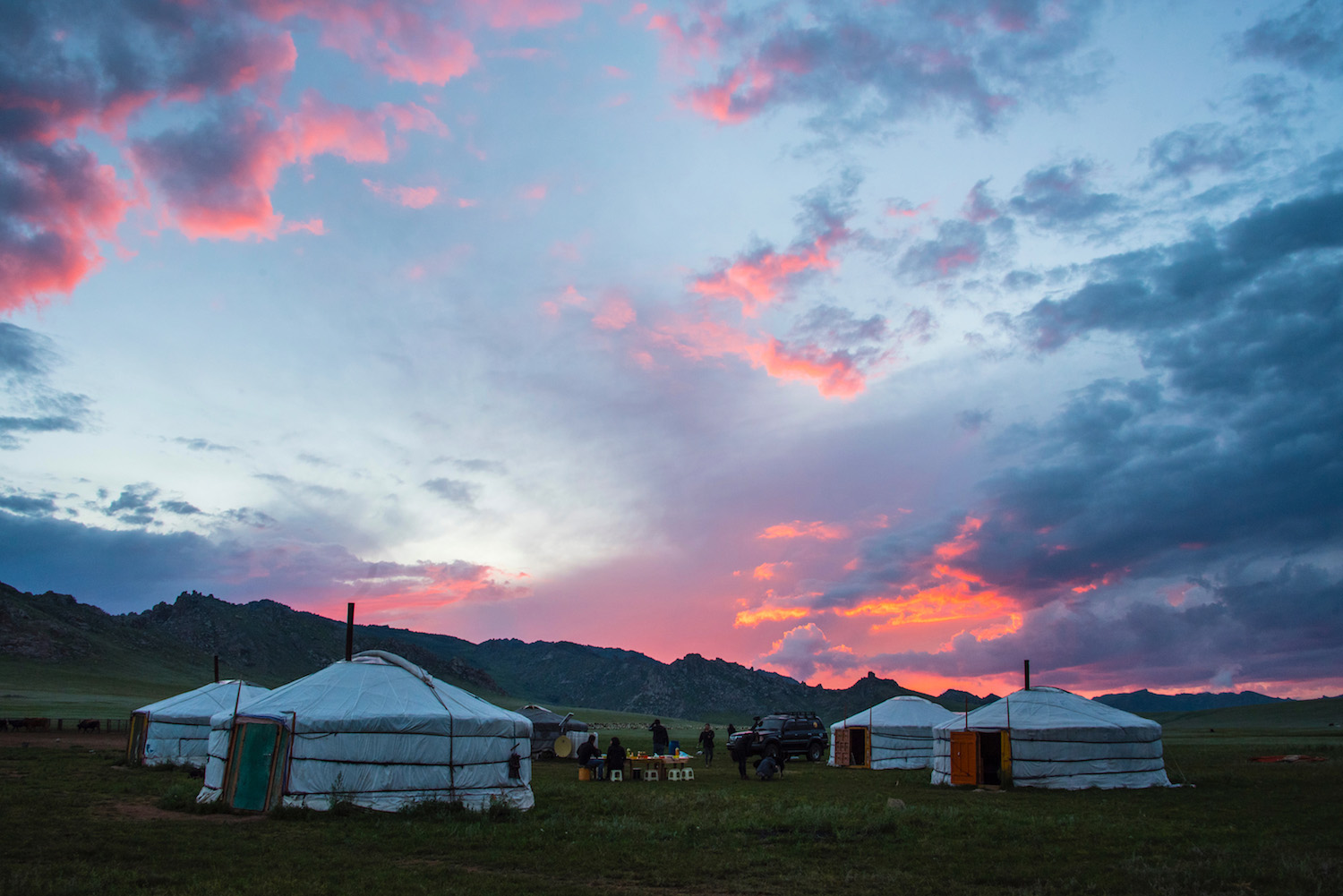 Other FAQ About Travel to Mongolia in 2021 (or 2022)
Is it safe to travel to Mongolia?
Mongolia is safe from Covid, but you should be mindful of other hazards that exist in the country. These include unsafe road conditions (and the lack of proper roads in many areas), food-borne illness outbreaks and the prevalence of rabies in dogs, which guard many rural homes and for whom attacking strangers is not unheard of.
How much does a trip to Mongolia cost?
Mongolia is more expensive than you're expecting, but priceless in spite of this. While "budget" tours of this relatively poor country tend to start at about 100 USD per day, it's not uncommon to see luxury tours that run over $10,000 for a week, given what an uncommon luxury things like daily showers or actual toilets are in Mongolia outside Ulaanbaatar.
What is the best time to go to Mongolia?
Unless you plan to visit in October for the annual Golden Eagle Festival, I wouldn't recommend visiting Mongolia outside the summer months of July and August. This is because the country is bitterly cold for much of the rest of the year. Mongolia harsh weather is especially punishing given the relatively primitive living conditions travelers need to endure during their trips.
The Bottom Line
Will you be able to visit Mongolia in 2021? Yes, if you have been vaccinated against Covid-19. Beyond this, getting back to normal for Mongolia will depend as much on the direction the coronavirus pandemic takes as it will on national leaders being willing to roll back the restrictions that have arguably done more damage than Covid-19 itself. One thing is for sure, however: Mongolia isn't going anywhere. As a result, whether you visit this year, in 2022 or at some point in the future, a trip to Mongolia is always a timeless travel opportunity. Need personalized help putting your Mongolia adventure together? Hire me to plan your trip—and let me sweat the details!