When will Korea open to tourists? Depending on which passport you hold, it may already be "open," although this is only true in a technical sense.
I've long speculated that South Korea would be the first country in East Asia to reopen to travel, given that it never fully closed its borders in the first place. The fact that Korea has managed all its Covid waves without ever resorting to a full lockdown has bolstered my thinking in this regain.
At the same time, the Korean government is playing its cards much closer to its chest than countries in Europe and North America. Continue reading for my latest insights on this important topic.
Current South Korea Travel Restrictions
When will Korea open to tourists? Well, if you hold certain passports (namely, an American one) Korea technically is open for tourism. That's because Korea never canceled the visa exemption that Americans enjoy. American passport holders can receive a 90-day visa-free exemption stamp upon landing at Incheon Airport outside of Seoul.
Unfortunately, being able to enter the country does not exempt you from the 14-day quarantine, which costs more than $1,000 and is self-paid. Likewise, if you have a non-US passport and enter Korea as a student or worker, you will need to complete quarantine, although your school or company may pay for it. Please note that this South Korea travel restrictions update is current as of August 2021!
How to Travel to Korea Right Now
Get a visa (if you need one)
Unless you are from the US or the short list of other countries currently allowed to enter visa-free, the first step to 2021 Korea travel is getting a visa. Note that as of August, no Korean Embassy is issuing tourist visas. You'll need an official reason like work or study to enter the country.
Roll up your sleeve
Whenever we finally do see Korea open for tourism, it is likely that vaccinated travelers will be first in line. Although this is not yet the case, it's best to start the Covid-19 vaccination process now. That way, you'll have had both shots by the time you need to enter South Korea.
Test negative for Covid (twice)
Another advantage to getting vaccinated? You're much less likely to get Covid in the first place. This is important since you will need to test negative for Covid both before boarding the plane, as well as after arriving in Korea from your country of origin.
Pay for quarantine accommodation
Once Korea is open for tourism, you may no longer need to quarantine, but for now it's mandatory. Interestingly, while you will need to pay for quarantine accommodation, you cannot pre-book or select your quarantine hotel. Rather, you will be assigned to a facility at Incheon Airport.
Follow on-the-ground rules
Korea has never instituted a full lockdown, but there are many rules to follow once you arrive. Social distancing guidelines and capacity limits are strictly enforced; masks (which must be worn outside, even while exercising or otherwise alone) are practically a religion.
When Will Korea Lift Quarantine?
This is the billion-won question! While no official plan has been announced as of August 2021, we can speculate about when Korea will re-open to tourism—my guess is sooner rather than later. The first reason a re-launch seems to be in progress is because Korea is revamping its entry system for visa-free travelers, effective from September 2021, in the form of the new K-ETA.
The second reason I think the answer for "when will Korea open to tourists?" is "soon"? I've seen little hints dropped everywhere, from trip giveaways via official social media channels, to notices posted on industry websites, albeit mostly in foreign languages like Japanese and Chinese. While I can't guarantee that Korea will be open for tourism in 2021, it's the East Asian country most likely to do so.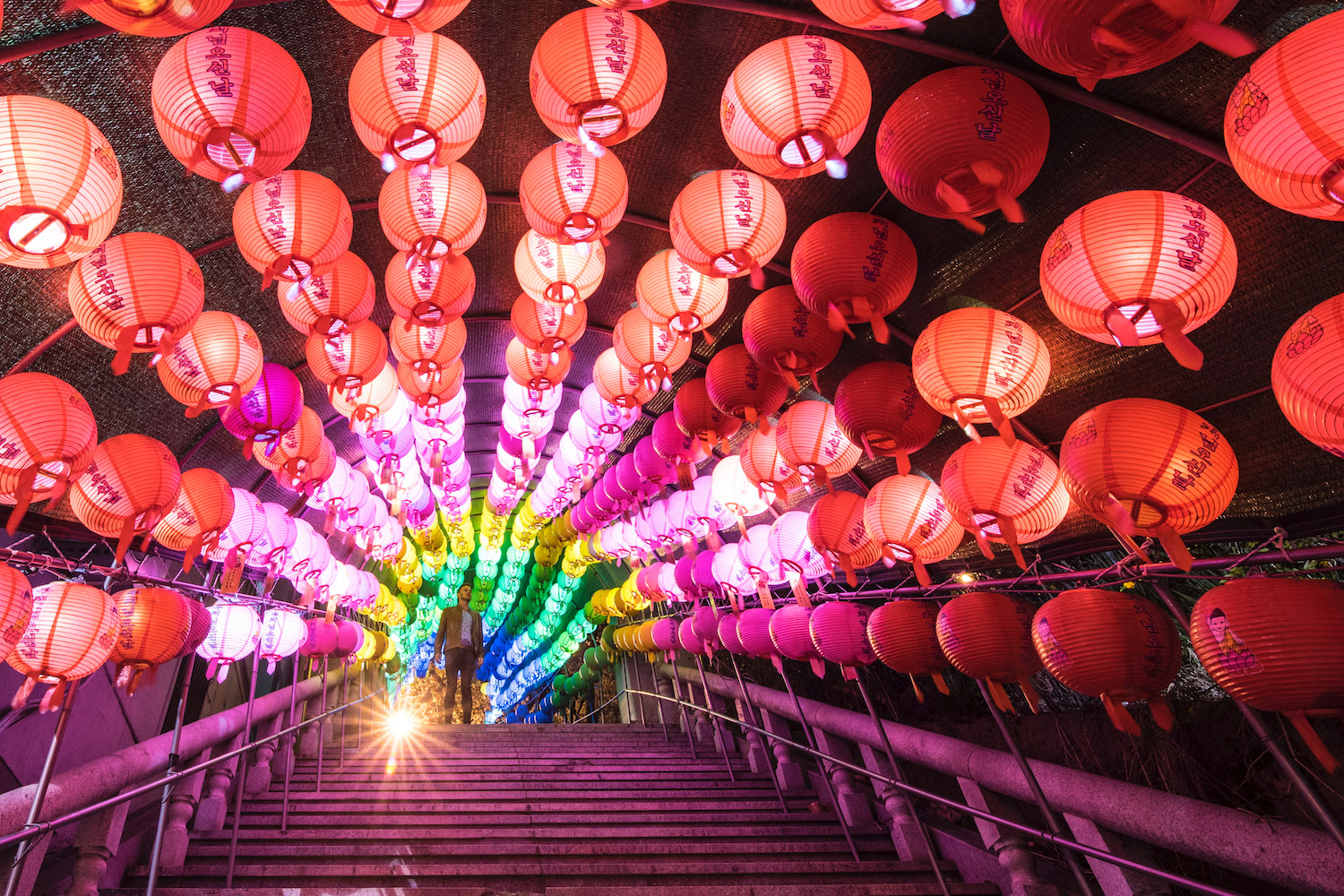 Other FAQ About Korea Travel After Covid-19
Is Korea accepting tourist now?
When it comes to South Korea travel restrictions, 2021 hasn't seen much change over 2020, at least not as of August. For example, unless you are a citizen of one of the few countries for which the visa exemption hasn't been suspended (such as the United States), you can't enter Korea as a tourist—Korean embassies and consulates aren't currently issuing new tourist visas.
Is it safe to travel to South Korea 2021?
In spite of periodic spikes in Covid cases, South Korea remains one of the safest countries in the world when it comes to Covid-19. Moreover, Korea is generally a safe country, with low rates of petty and violent crime, safe roads, minimal natural disasters and low prevalence of non-Covid infectious diseases.
Can I travel to Korea now from Philippines?
You can fly from the Philippines to Korea, and enter after completing 14 days of quarantine in a state-run facility. However, since the visa waiver for Filipinos has been suspended, you will need to obtain a visa (most probably for working and studying) in advance. If you are unsure as to whether you can enter Korea right now, I encourage you to call the Korean Embassy in Manila at 02-8856-9210.
The Bottom Line
When will Korea open to tourists? If I had to guess, I'd say that travelers from some countries will be able to enter Korea quarantine-free as early as the fourth quarter of 2021. However, it does seem like normal resumption of pre-pandemic freedom of movement will be an event for 2022, or even later. While the Korean government has been more pragmatic about Covid-era restrictions than most of the rest of East Asia, they are still pathologically cautious when compared to the Western approach. Regardless of when you plan to visit Korea, I do hope you consider hiring me to plan your trip.