I know a thing or two about how many days in Bangkok you should spend. Thailand's City of Angels was my home for several months in late 2012, and also between March 2017-June 2019, to say nothing the countless trips I've taken before, between and after those dates.
Bangkok isn't a city everyone loves—at least not immediately—but it's a place you'll almost certainly have to visit when you come to Thailand. Why not arrive at Suvarnabhumi Airport with the intention of enjoying life in กรุงเทพมหานคร (as it's known in Thai) to the fullest?
Below, I'll share my decade-plus worth of knowledge about putting a Bangkok itinerary together, starting with one of the most important elements of your trip: The place you end up calling "home" in the Thai capital (irrespective of how many days to spend in Bangkok you decide)!
Where to Stay in Bangkok
Before I dissect the issue of how long to spend in Bangkok, let's begin by exploring the various options on where you should stay. While many travelers to Bangkok assume Khao San Road is the place to be, I actually recommend against it. If you want to stay in Bangkok's Old City, instead choose a riverfront property like chic Sala Rattanakosin, or somewhere more modest, such as Tian Tian Hostel in Yaowarat, aka Chinatown.
Travelers who don't mind staying in Bangkok's modern city center, on the other hand, have even more choices. These range from the stylish (but affordable) Eastin Grand Hotel in Sathorn, to the opulent Park Hyatt Bangkok, which towers above Ploenchit Road in the heart of Sukhumvit. These neighborhoods—Sathorn and Sukhumvit, plus Silom, Langsuan and Thong Lor—are also great Airbnb keywords, if you prefer homier digs.
NOTE: Keep in mind that travelers planning to visit Thailand may need to apply for a Thailand Visa on Arrival, which is an electronic visa to enter Thailand.
The Best Bangkok Trip Ideas
3 days in Bangkok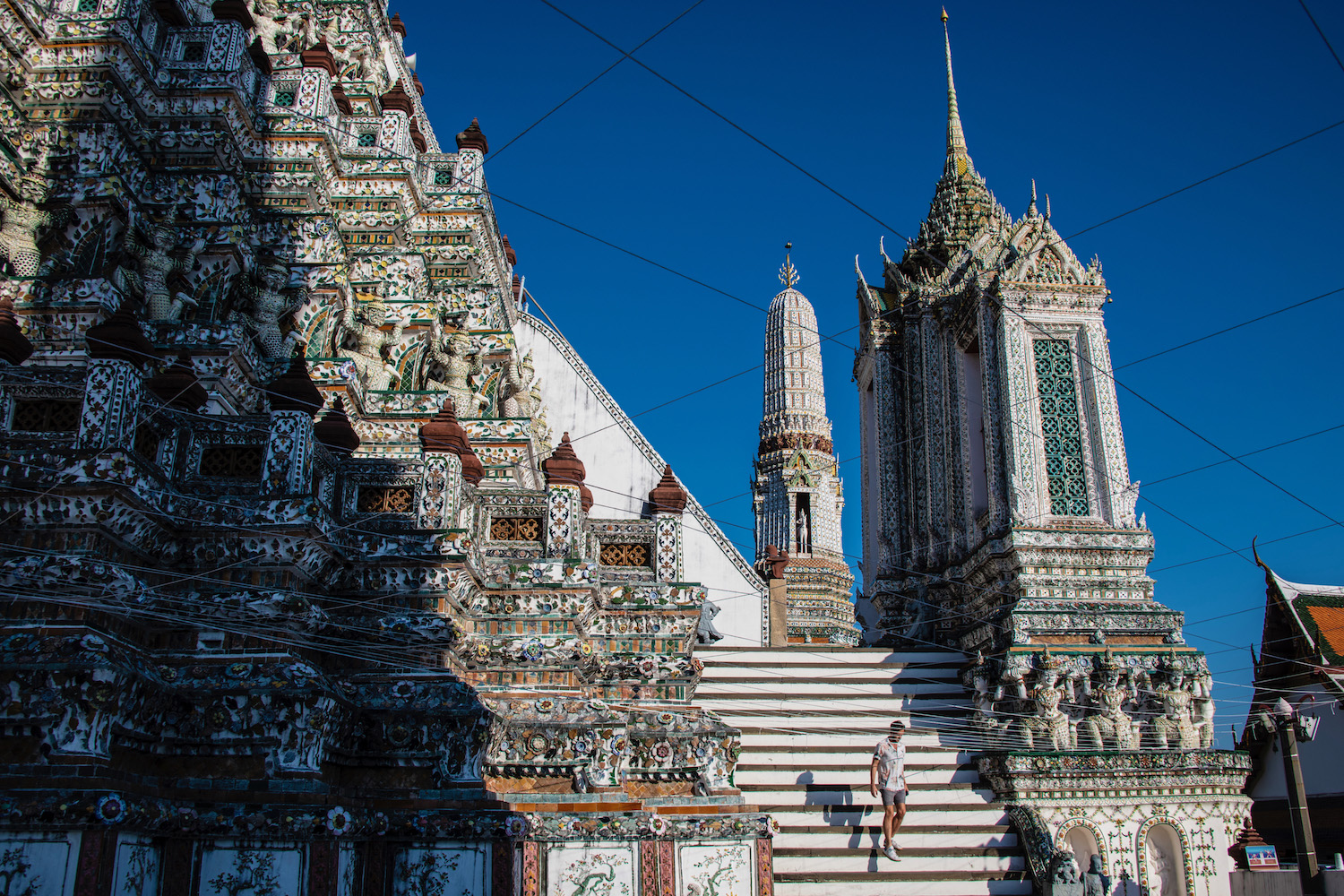 In my mind, three days is the perfect amount of time to spend in Bangkok. Divide day one between the temples and palaces you find in the "Old City" districts of Thonburi and Rattanakosin, and to the Chao Phraya River between them. On day two, meanwhile, focus on ultra-modern areas such as Silom and Sukhumvit, whose skyscrapers rise around Lumphini Park, Bangkok's answer to Central Park. Spend day three at Chatuchak Weekend Market, or just east of Bangkok in one of Thailand's famous floating markets.
Bangkok bookends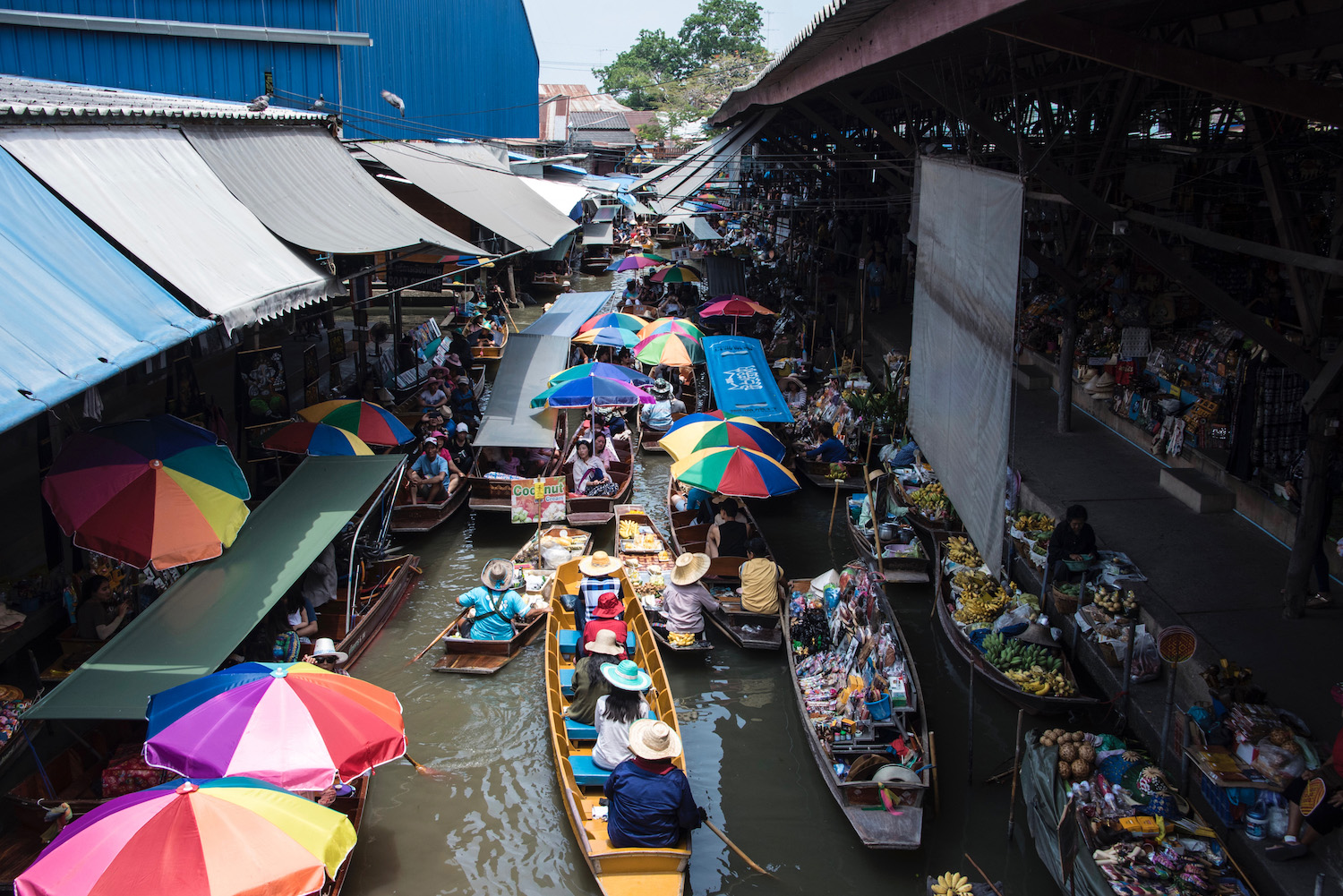 Rather than focusing on how many days in Bangkok they spend, in a numerical sense, some travelers pay more attention to how the capital fits into their Thailand trip. Or structures it, as I'm about to describe. Indeed, since you'll almost certainly land at Suvarnabhumi Airport, one way to ensure you see everything in Bangkok without stressing too much about how that happens is to spend 1-2 nights in Bangkok on your way out. I like to think of this strategy as "bookending."
A week in Bangkok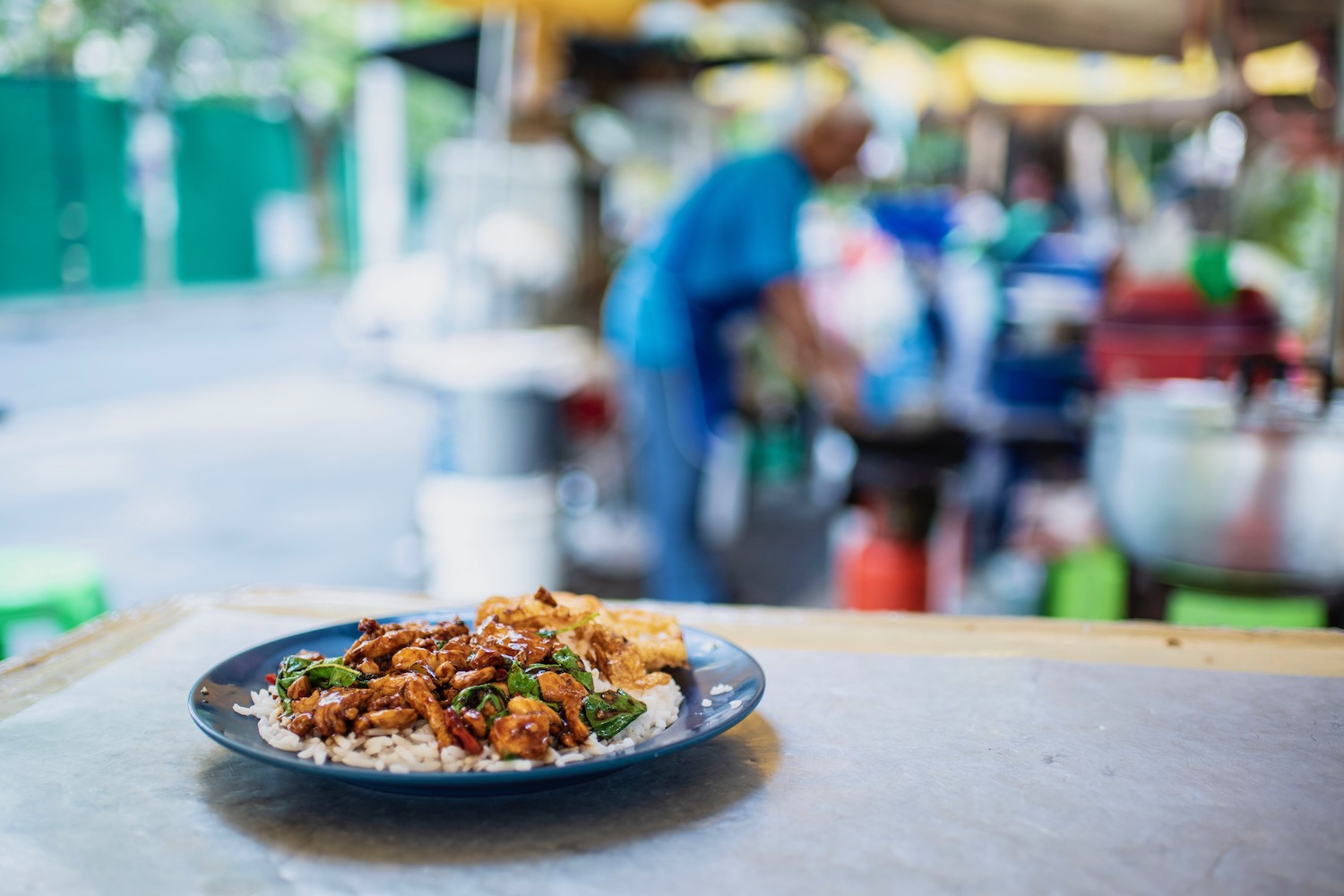 When it comes to the question of how many days to visit Bangkok, some travelers think 7 days in Bangkok is too much—not me. Whether you stay in a hotel or Airbnb apartment, longer trips in Bangkok allow you to balance sightseeing with living like a local. For instance, you might sleep along Thanon Suan Phlu (where I once lived) and feast on Bangkok's best street food. Alternatively, you might use your week in Bangkok to explore places outside the city, whether you take a day trip to underrated Nakhon Pathom, or to the strange Wat Phra Dhammakaya temple near Don Mueang Airport. Or, just get a lot massages or visit rooftop bars frequently!
Bangkok as a base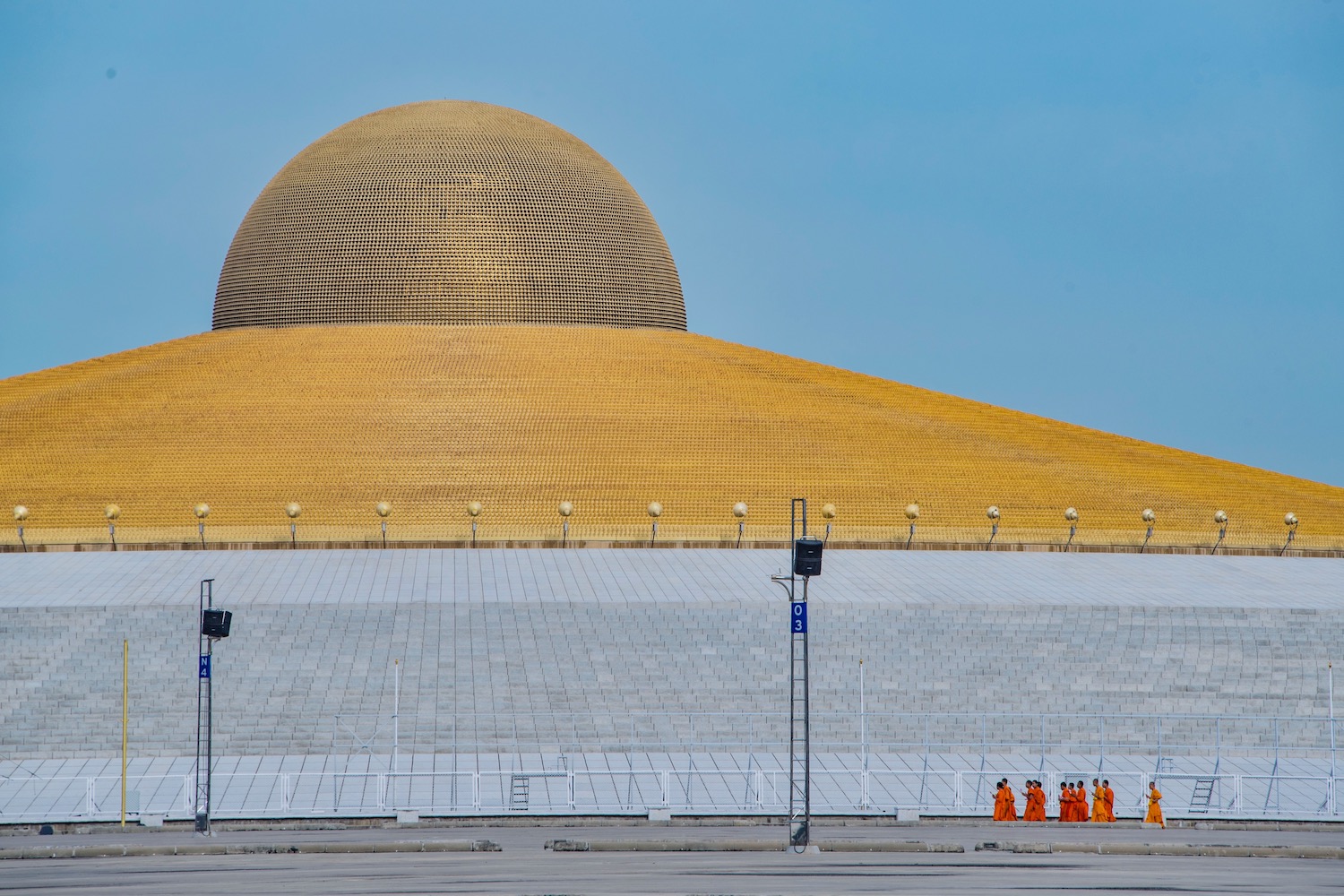 If you wholly jettison the issue of how many days Bangkok demands and instead just use Bangkok as the base for your entire Thailand trip, you'll definitely want to rent an apartment, rather than staying in a hotel. The freedom to structure your Thailand itinerary as a series of multi-day out-and-back trips (as opposed to a long circuit around the country, which can get old for some travelers) is worth the cost of paying for an entire month of accommodation in Bangkok, even if you only end up sleeping half of those nights in the capital.
Living in Bangkok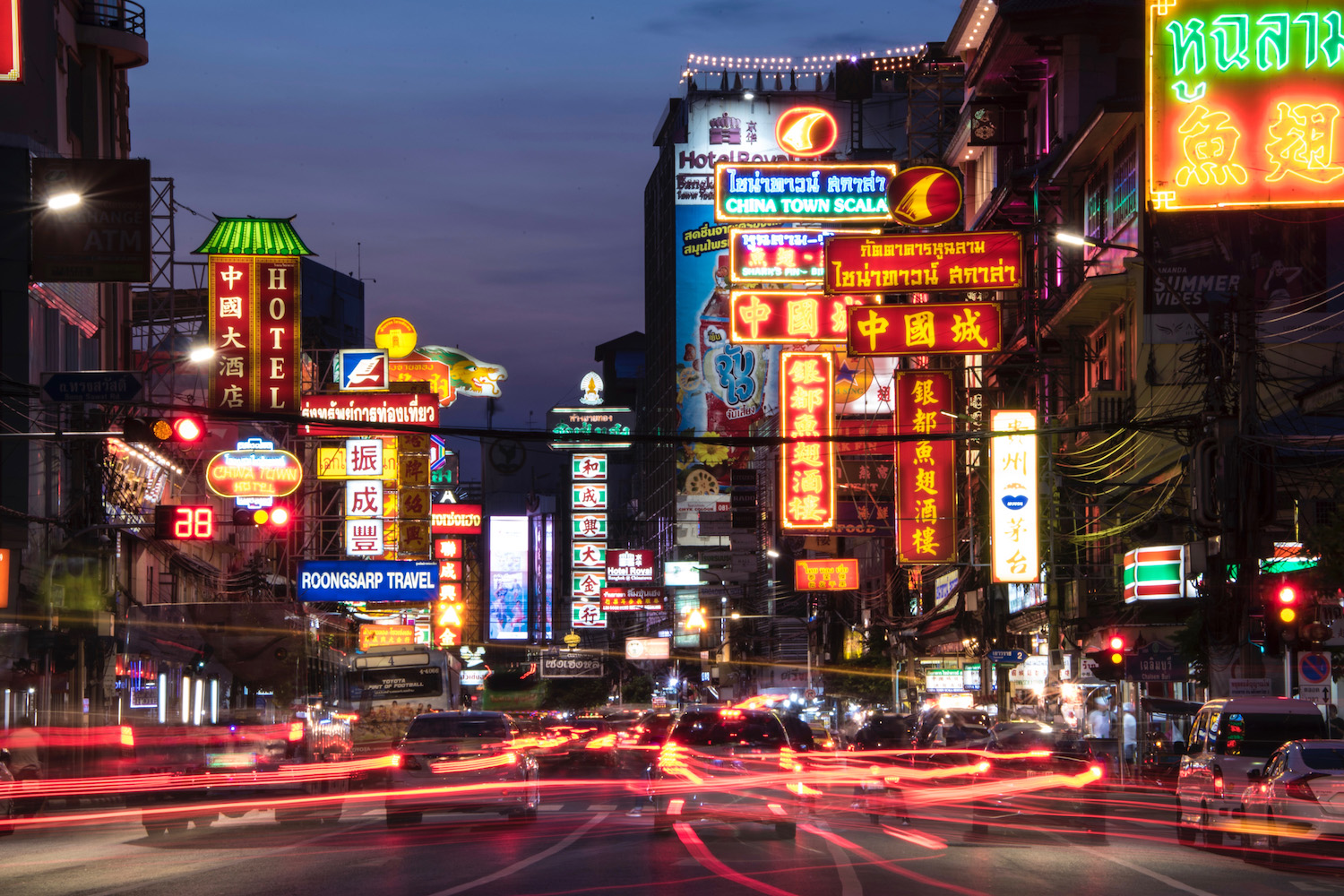 I'd be lying if I said that living in Bangkok was for everyone, but it definitely appeals to many different types. The most obvious reason to live in Bangkok would be if you work or study in Thailand, be that as an English teacher or Thai language student (respectively), or any other employment or education. Once the Covid situation fully normalizes, meanwhile, you might follow in my footsteps and live in Thailand as a digital nomad, leaving the country every 30-90 days (depending on your passport) for a "visa run."
Is Bangkok Worth Visiting?
Bangkok is absolutely worth visiting. As a former resident and long-time lover of Thailand's capital, I obviously say this with some bias. However, even if you don't come to love Bangkok as immediately as I did—how could I not, riding in on a motorbike as the city's neon was lighting up for the night—I assure you that you will eventually adore it in an enduring way, and one wholly unique to you.
Of course, your decision about how long to stay in Bangkok will affect your eventual feelings toward the city. I find that travelers who touch down in the capital and are either ambivalent about Bangkok or hate it end up softening by the time they come back after exploring Chiang Mai and Krabi. Likewise, I've found that I love Bangkok more (and in different ways) every time I come back. If you give the city a chance, I imagine this will also be true for you.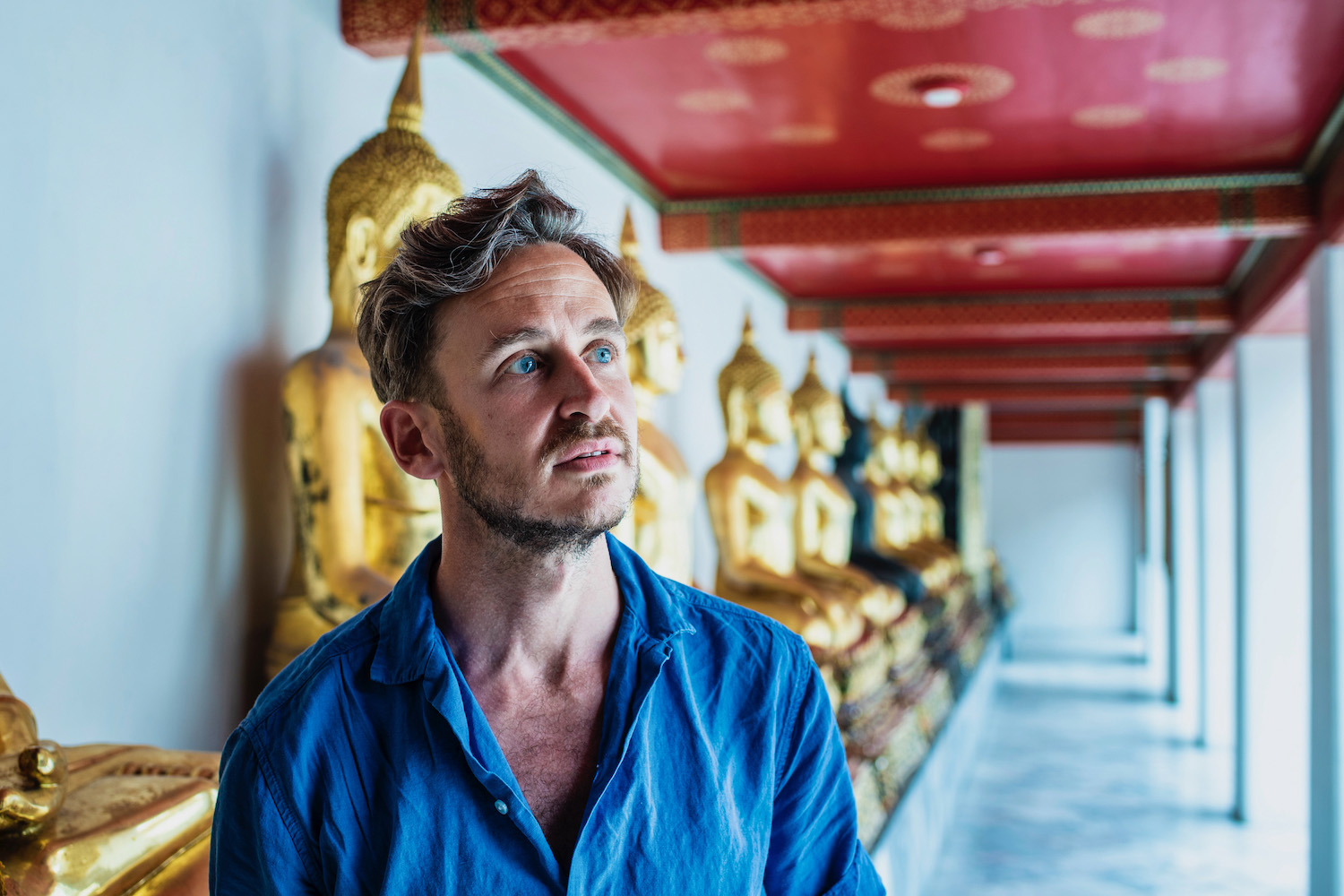 Other FAQ About Visiting Bangkok After Covid-19
How many days are enough in Bangkok?
You could spend an entire lifetime in Bangkok and not see everything! With this being said, I find that 3 days in Bangkok are perfect for most travelers. This allows you one day in historical Rattanakosin and Thonburi; one day in modern Silom, Sukhumvit and Sathorn; and the option to take a day trip, such as to one of Bangkok's floating markets, or to historical Ayutthaya.
Is 2 days in Bangkok enough?
Two days in Bangkok is enough if you plan to stay only within the city center. You can divide your two-day Bangkok trip between the "Old City" (Thonburi and Rattanakosin, which sit on the west and east Bangkok of the Chao Phraya River, respectively) and the "New City," where skyscraper filled districts such as Silom and Sukhumvit encircle lush Lumphini Park.
Is 5 days in Bangkok too long?
5 days in Bangkok isn't too long if you're clear about what you want to do—or not do—during your time there. For example, it's wise to devote at least one of your five days to vegging out, given how stressful it can be to explore Bangkok as a result of heat and traffic. Indeed, I find that veteran Bangkok travelers are able to more effortlessly manage longer periods of time in the city.
The Bottom Line
The topic of how many days in Bangkok can be a contentious one, particularly if you aren't psyched about visiting the city. I hope I've resolved both these quandaries for you over the past couple dozen paragraphs. Even if you never end up loving Bangkok as much as I do, few capital cities around the world give you quite the sense of arrival that Thailand's does, whether you're riding a traditional boat down the Chao Phraya river past temples and palaces, or drinking atop a sky bar amid skyscrapers above Lumphini Park. Make sure every part of your next Thailand trip (Bangkok and beyond) is one for the record books when you hire me as your Travel Coach.