Where is the Morocco "blue city"? The town of Chefchaouen, perched high in the Morocco's northern hills, is among the most illustrative examples of the country's geographical and architectural beauty. Painted blue to ward off the mosquitoes and other winged pests that would otherwise torture locals, Chefchaouen is equal parts traditional Moroccan city and Bohemian mountain town.
In recent years, Chefchaouen (known as "Chaouen" among locals) has become increasingly popular among travelers to Morocco. Chefchaouen nonetheless retains a singular charm that becomes decidedly more pronounced the further up and away from the central medina you walk.
Why Is Chefchaouen Blue?
Chefchaouen is most recognizable for the blue paint that covers nearly all of its buildings. Blue is my favorite color, so naturally I took an instant liking to Chefchaouen the moment I arrived. I didn't even mind when mischievous local boys purposely splattered some of their blue paint on me as they were working!
Interestingly, one reason for Chefchaouen being blue is more practical than aesthetic. Specifically, blue repels mosquitoes and other insect pests who reside at approximately the same elevation in Morocco's heavily wooded northern hills. Come to think of it, I didn't get bitten by any mosquitos when I was there!
Another reason Chefchaouen is blue stems from the city's Jewish heritage. This won't come as a surprise if you've ever visited baby blue Safed, Israel, the birthplace of Kabbalah.
Pictures of Chefchaouen, the Morocco Blue City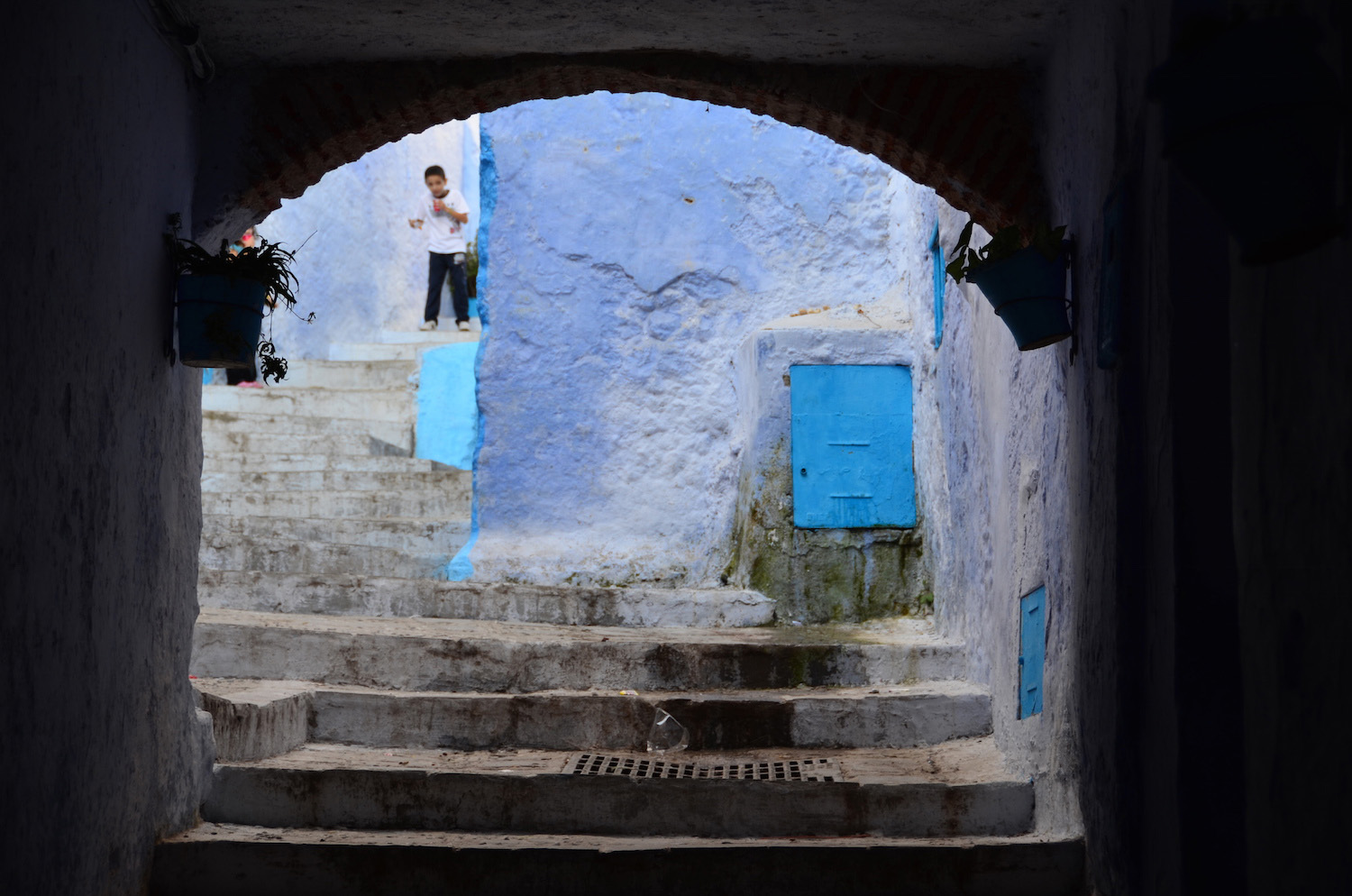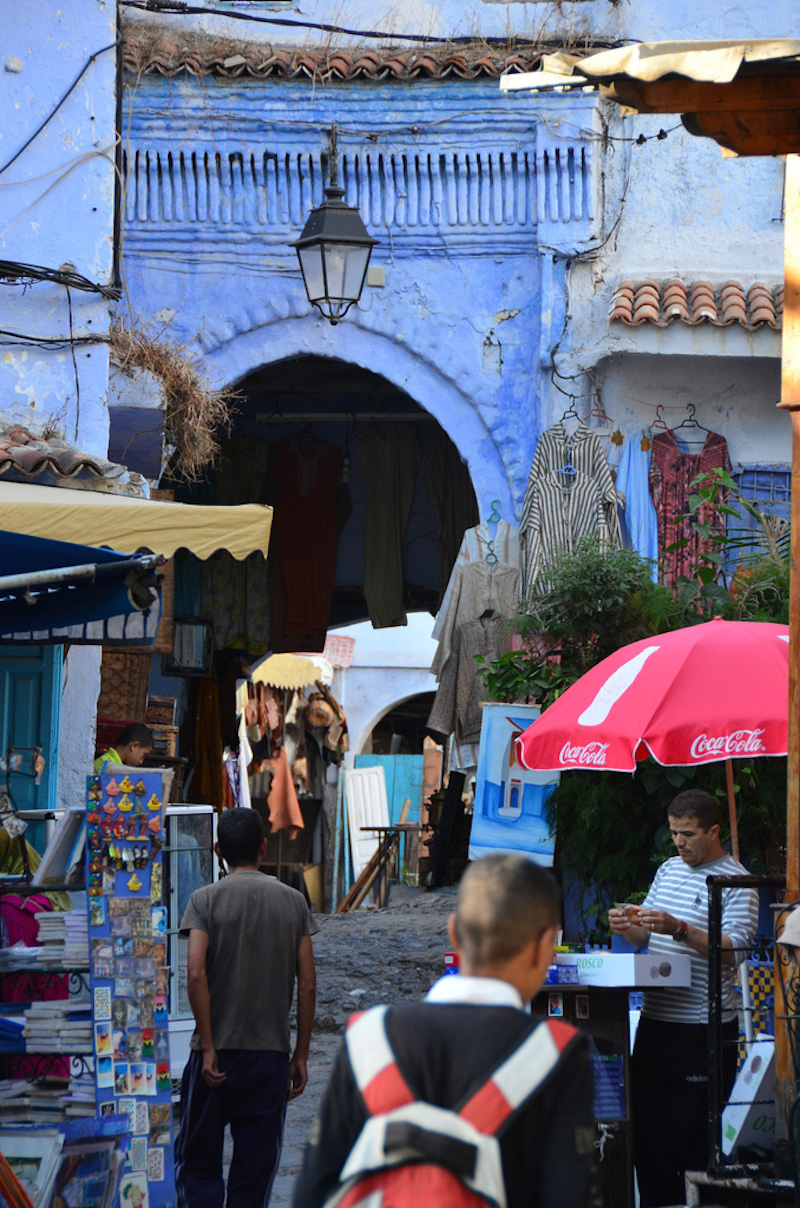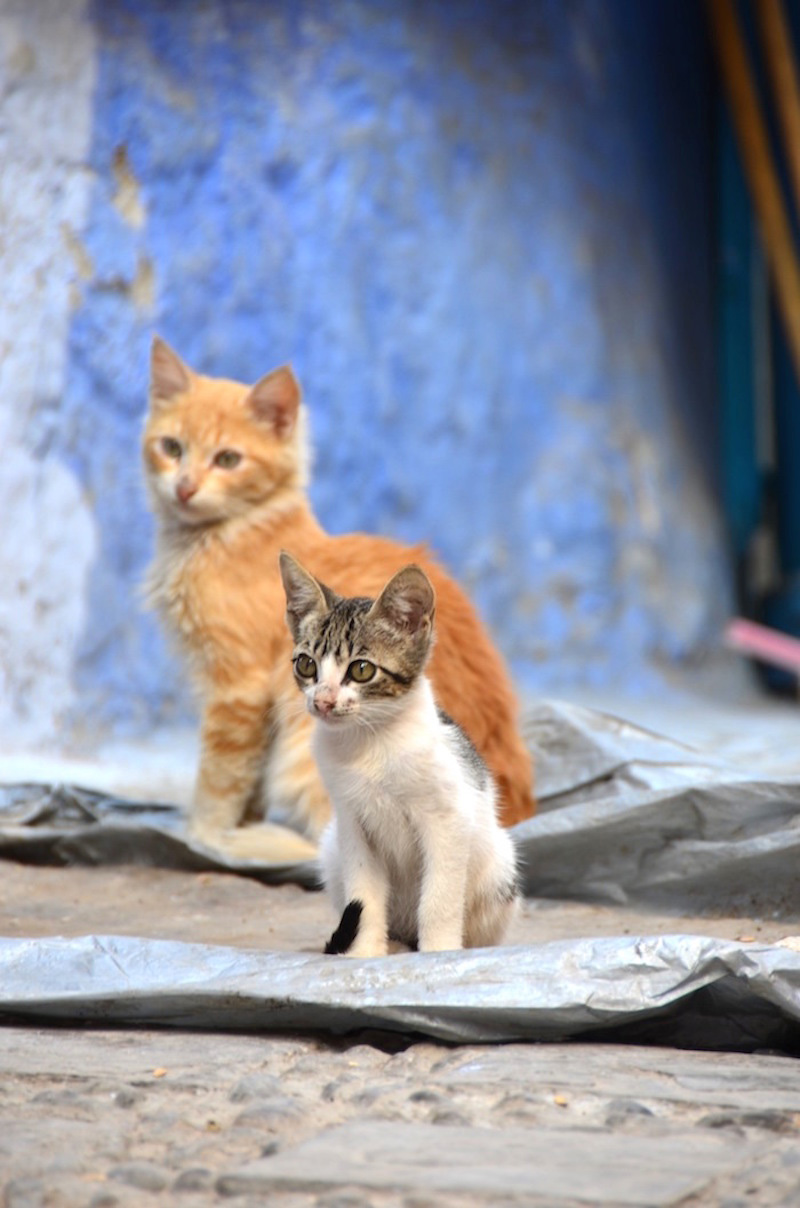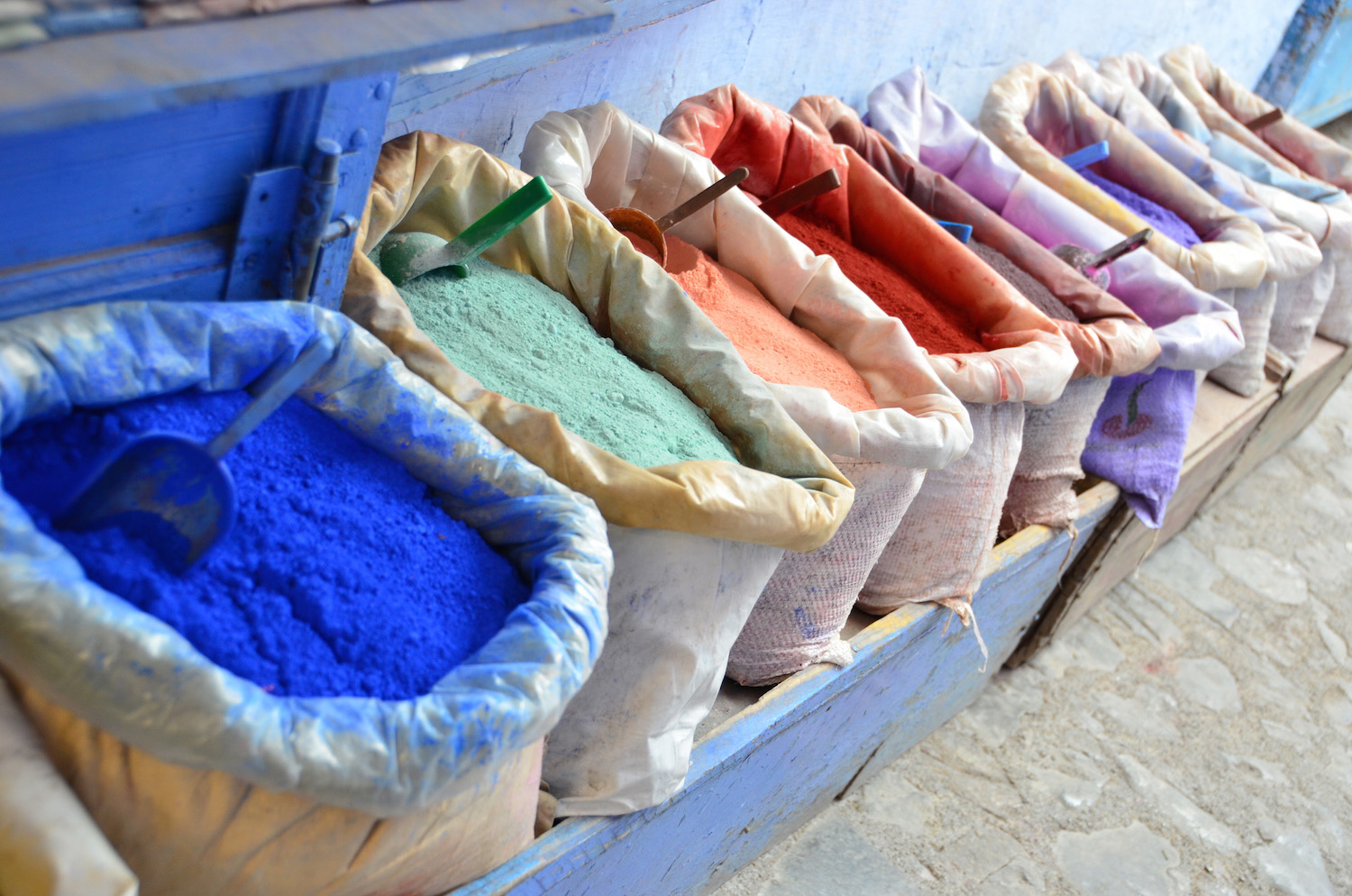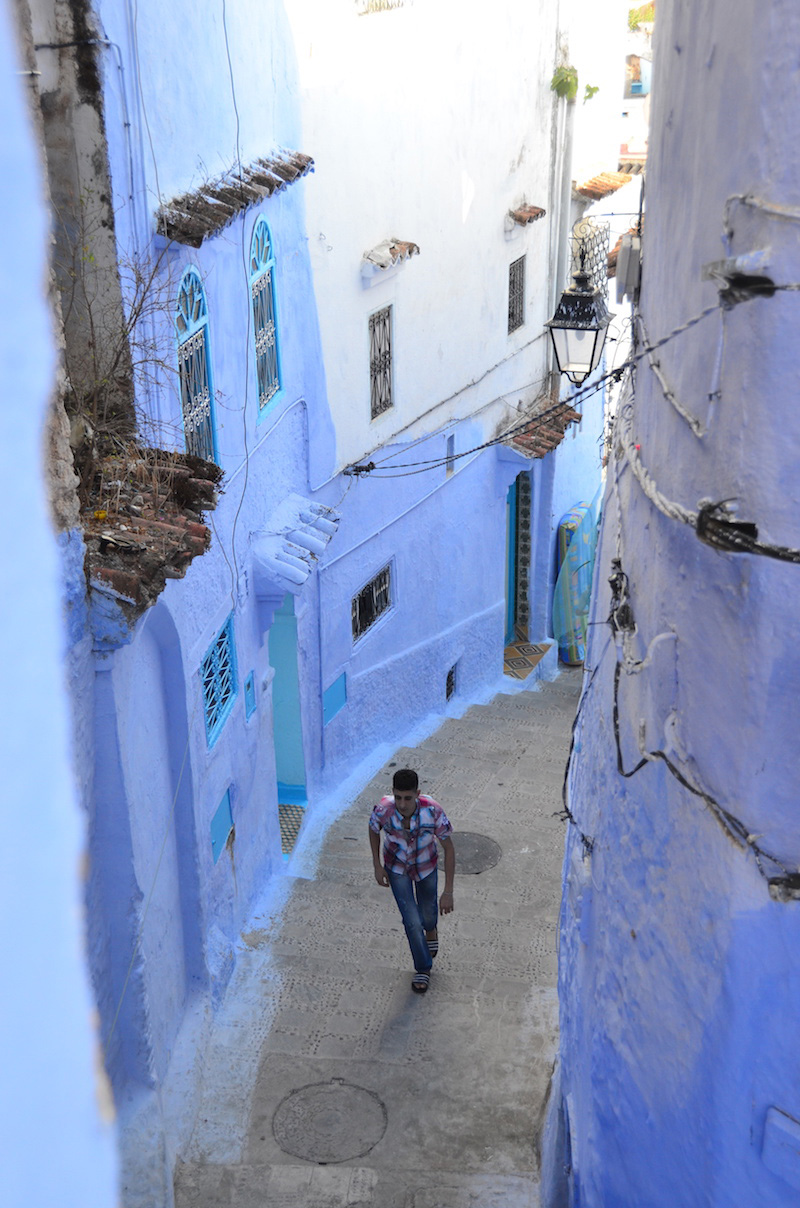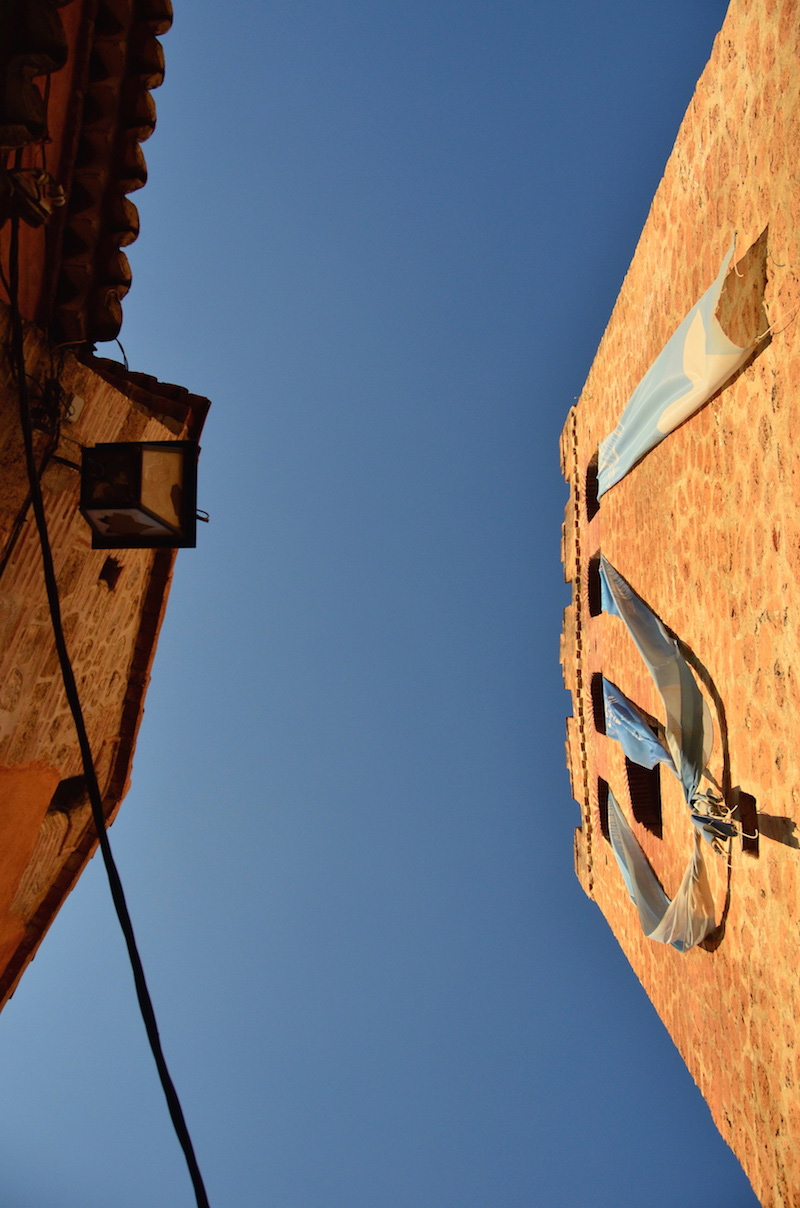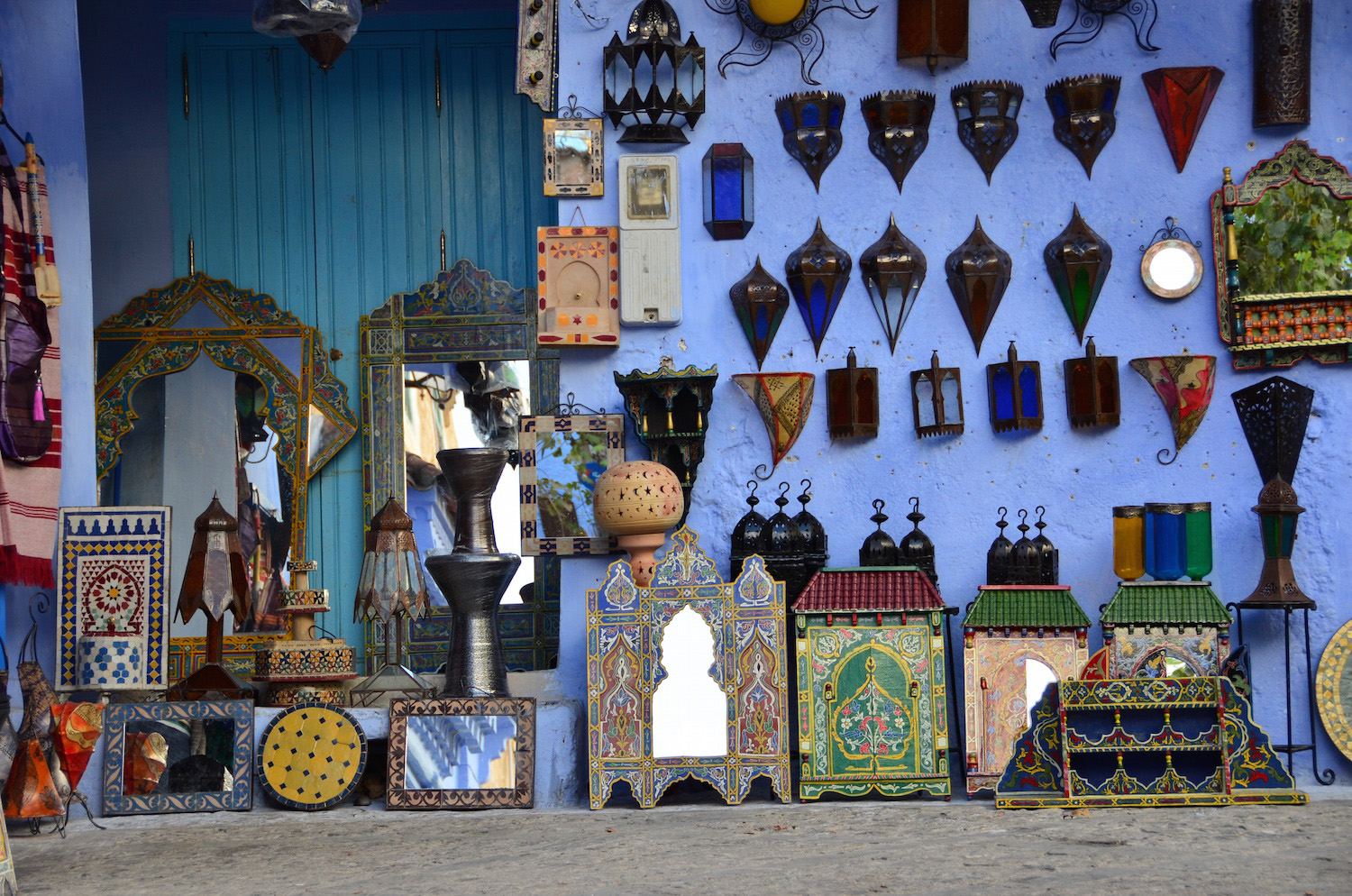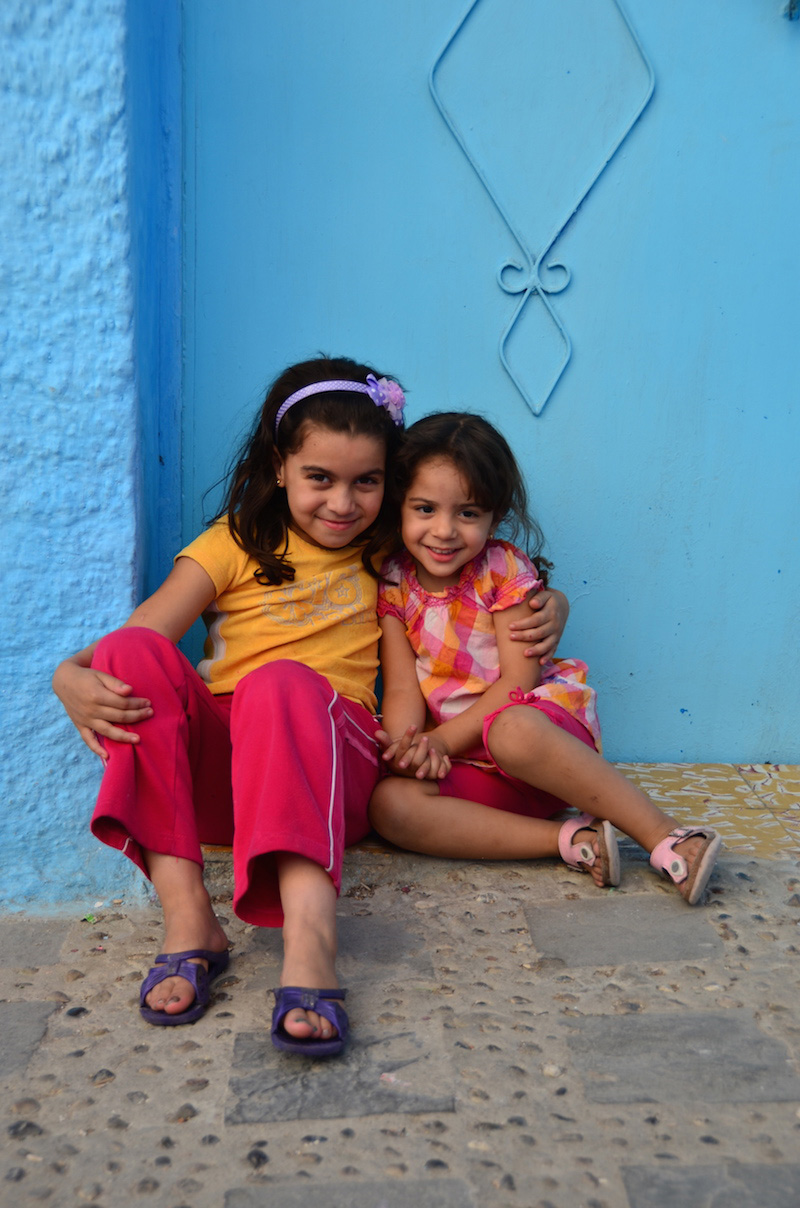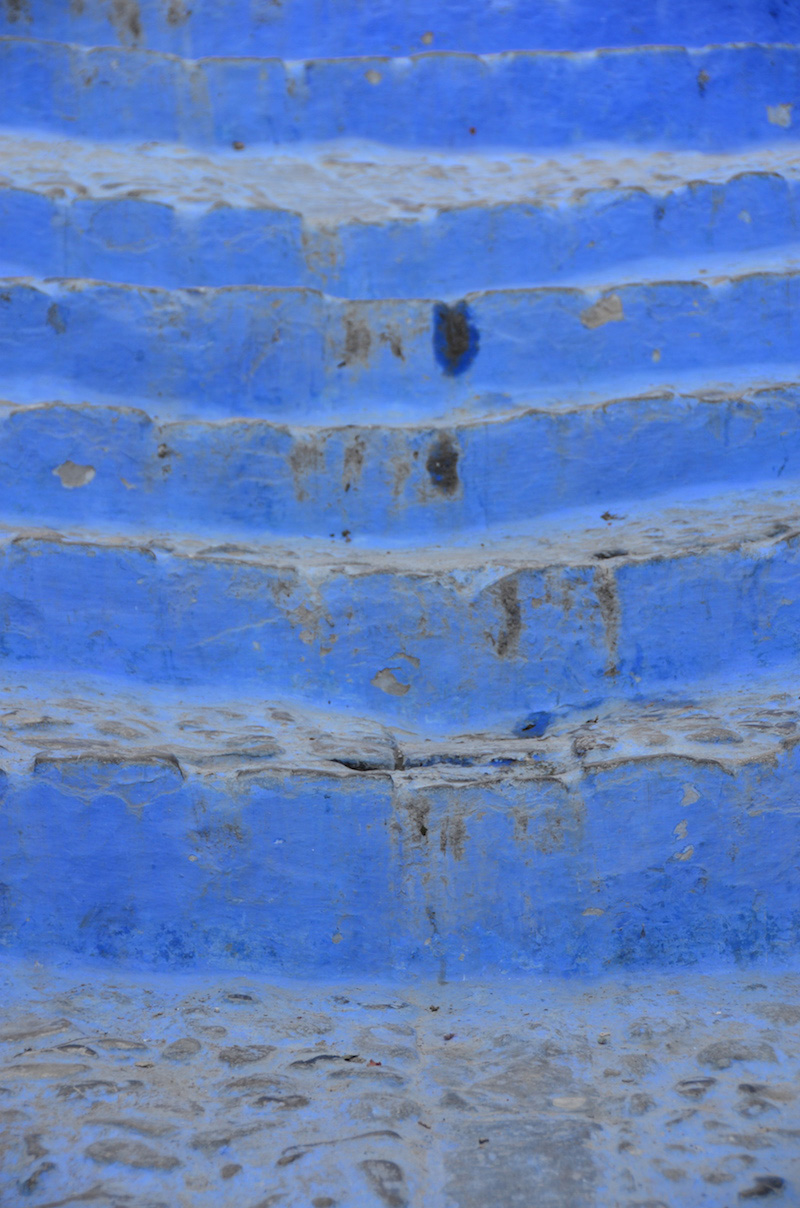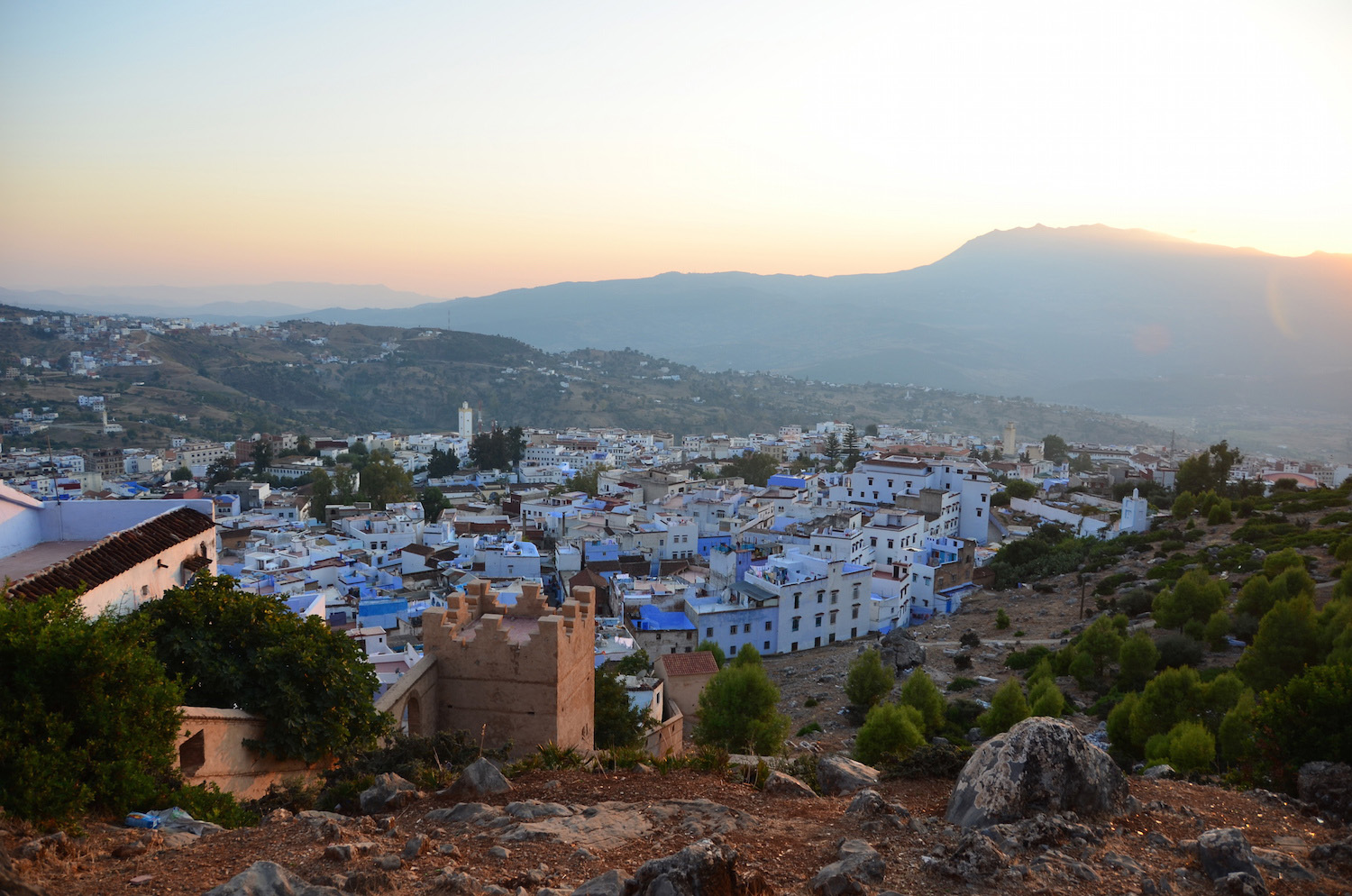 Where to Stay in Chefchaouen
When I visited Chefchaouen I stayed in Pension Souika, a hostel my Australian friend Erin had recommended. I was on a very restricted budget back then, so I could only look into some of the most upscale accommodations in the city with envy. These (and Chefchaouen Airbnb properties, if you prefer an apartment) tend to embody the magic and color of Chefchaouen far better than any hostel.
Indeed, I'm not a backpacker any longer, so I'd probably choose somewhere a little swankier, be it a boutique property such as Dar Elrio or even the full-on luxury you'll find on offer at Hotel Atlas Asmaa.
How Do I Get to Chefchaouen?
Most travelers reach Chefchaouen via bus. I personally recommend that you use CTM, Morocco's government-run bus company. When it comes to Morroco's Blue City, Marrakech isn't the most convenient point of origin for your trip. Chefchaouen to Marrakech takes about 10 hours, while Chefchaouen to Casablanca requires six hours. The closest big city to Chefchaouen is Tangier, from which the journey is less than two hours.
On the other hand, if you have the money for a private taxi, you could hire one from another city (again, ideally Tangier) and travel to Morocco blue city privately. Yet another way, if you trust yourself to drive in Morocco, is to hire your own car. This is not for the faint of heart—Morocco has a very high rate of travel accidents, and can be dangerous even for people who consider themselves to be good drivers.
Other FAQ About Chefchaouen
Is the blue city in Morocco worth visiting?
Chefchaouen, Morocco's blue city, is an absolutely enchanting destination. Whether you stay in town and traipse amid its painted periwinkle alleyways, or hike to its waterfall or the viewpoint above the skyline, it's absolutely worth visiting on your trip to Morocco.
Where is the blue village in Morocco?
The blue village in Morocco, Chefchaouen, is located in the north-central part of the country. It's about two hours south of the city of Tangier, and only about three hours from Fes by bus or private taxi. Note that it's quite far and difficult to reach if you're traveling from Marrakech or the Sahara Desert.
Why is Morocco called the blue city?
The city of Chefchaouen is called the "blue city"…because it's blue. All the city's buildings are painted various shades of blue, even if the reason is ambiguous. Some people say it's an anti-mosquito measure, while others boil it down to Jewish mysticism.
The Bottom Line
What's not to love about the Morocco blue city? Whether you fixate on Chefchaouen's blue color like I did, or revel in the variety of incredible activities the city offers, it's sure to be one of the highlights of your trip to Morocco. Chefchaouen is an essential stop on any journey through Morocco, be it a country-wide itinerary or simply as part of a trip over the straight of Gibraltar from Spain. Need extra help planning your trip to Morocco? Hire me as your Travel Coach—and let me sweat the details.