Take it from me: Visiting the Taj Mahal from Delhi can quickly turn into something more stressful, even nefarious.
It's early 2009, and I'm two weeks into my first trip to India, with my dear friend who's better-traveled than I am, but who's also an alcoholic in her first few months of sobriety. Both our nerves are on perma-rattled after just a day in Delhi, but hers especially.
So she obeys the man who's obviously not an employee of the railway station, who shouts something that's obviously a lie. "All Taj Mahal trips today have been canceled," he insists, and physically grabs my friend by the arm. "At least those by train—follow me and we can get you on your way via taxi."
Taj Mahal from Delhi Scams
I'm not ashamed to admit that a scam artist (and not a very good one, looking back on all the ones I've met since) thwarted my first Taj Mahal trip, nor that I humored my friend, who probably thought that following the tout's orders would spare us the worst of his con. Unfortunately for both of us, however, nothing good came of our experience.
Not only did we spend the better part of 12 hours in the backseat of a very old and smelly car; it wasn't just that we stayed in a "luxury hotel" that was neither luxurious nor a hotel. No, it was that our Taj Mahal day tour from Delhi, an affordable and adventurous option indeed, morphed into an exhausting two-night drip that cost us around 100 USD per person, which is a fortune in that part of India.
Where to Go During Your Taj Mahal Day Tour
The Taj Mahal
This might sound obvious, since…well, you're taking a trip to Taj Mahal, built in 1632 by Mughal Emperor Shah Jahan to commemorate the death, in childbirth, of his second wife. However, while this immaculate structure (and holy crap does it look immaculate, especially compared to everything around it for 100 miles) is the focal point of your day tour, it's not all there is to see in Agra.
The Baby Taj
Whether you follow this Taj Mahal plan or take an organized tour (I re-iterate: hopefully not a scam one!), you'll probably also visit the so-called Baby Taj, also known as Itmad-ud-Daula, and actually built in 1628 before Mumtaz Mahal even died. In some ways, I find the comparison of this structure the original one a bit offensive, since its splendor doesn't even come close.
Agra Fort
On the other hand, while the Agra Fort is a very different architectural style to the Taj Mahal, I can definitely respect both the intention and the result. Constructed in 1573 by Akbar, the Mughal emperor who preceded Shah Jahan, the vermillion Agra Fort is not only an impressive military structure, but is a great vantage point from which to see the mausoleum.
Jama Mosque
Speaking of respect for construction, it seems that Shah Jahan's aptitude for it was mostly grief-driven, as evidence by Jama Mosque. Actually, that's not totally fair. While this 1648 structure doesn't come close to matching either the splendor or the sheer beauty of the Taj Mahal, it's perfectly attractive in its own right.
Tomb of Akbar the Great
Built in 1613, the Tomb of Akbar the Great (yes, the one who build Agra Fort) is an impressive structure, albeit one that doesn't really look like a tomb. In fact, were it not so far away from the main tourist center of Agra, I might've assumed it was part of the Fort, either Agra's or the Red Fort in Delhi, which slightly resembles it—or at least it did, back then, to my poorly-traveled eyes.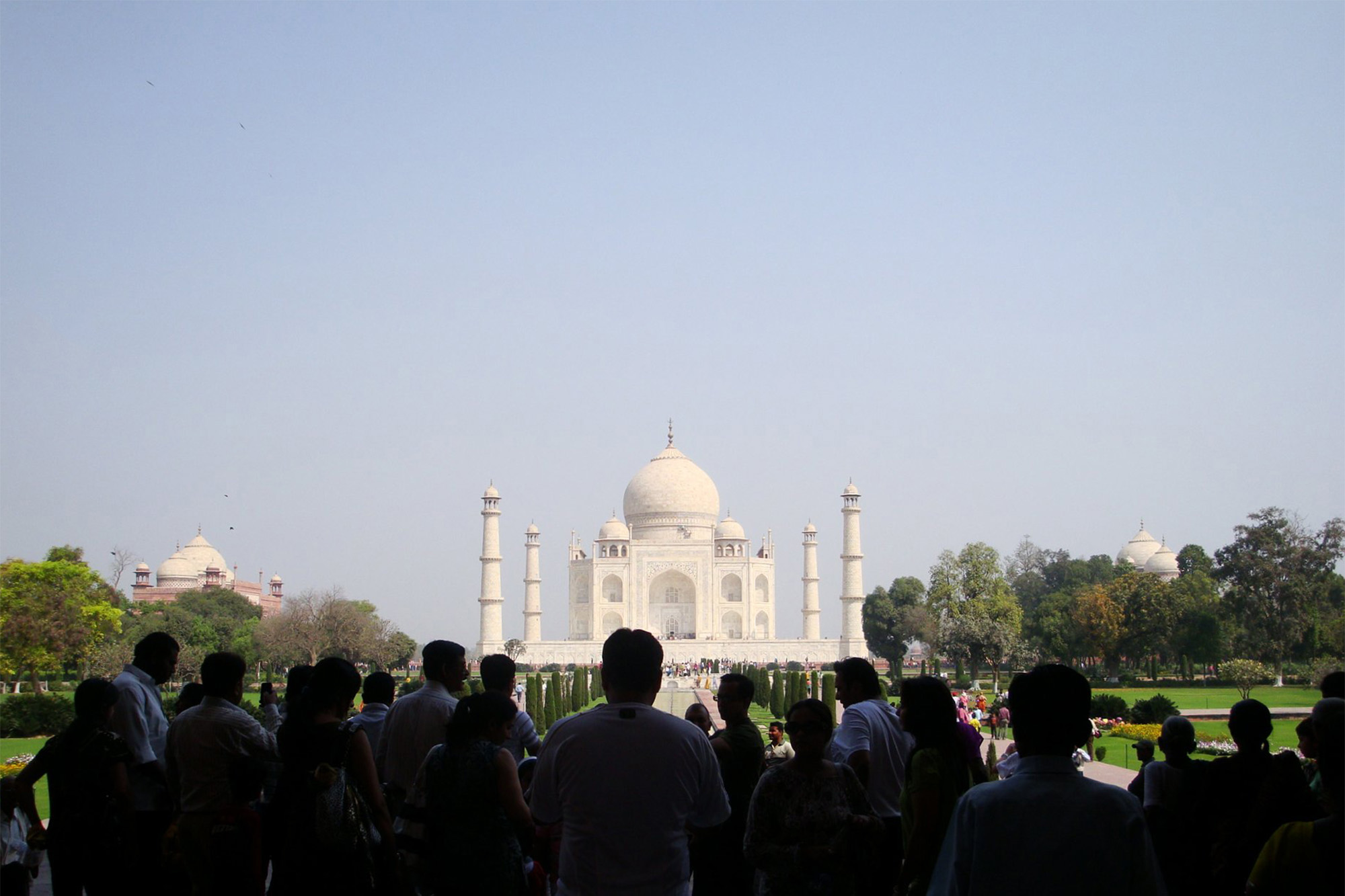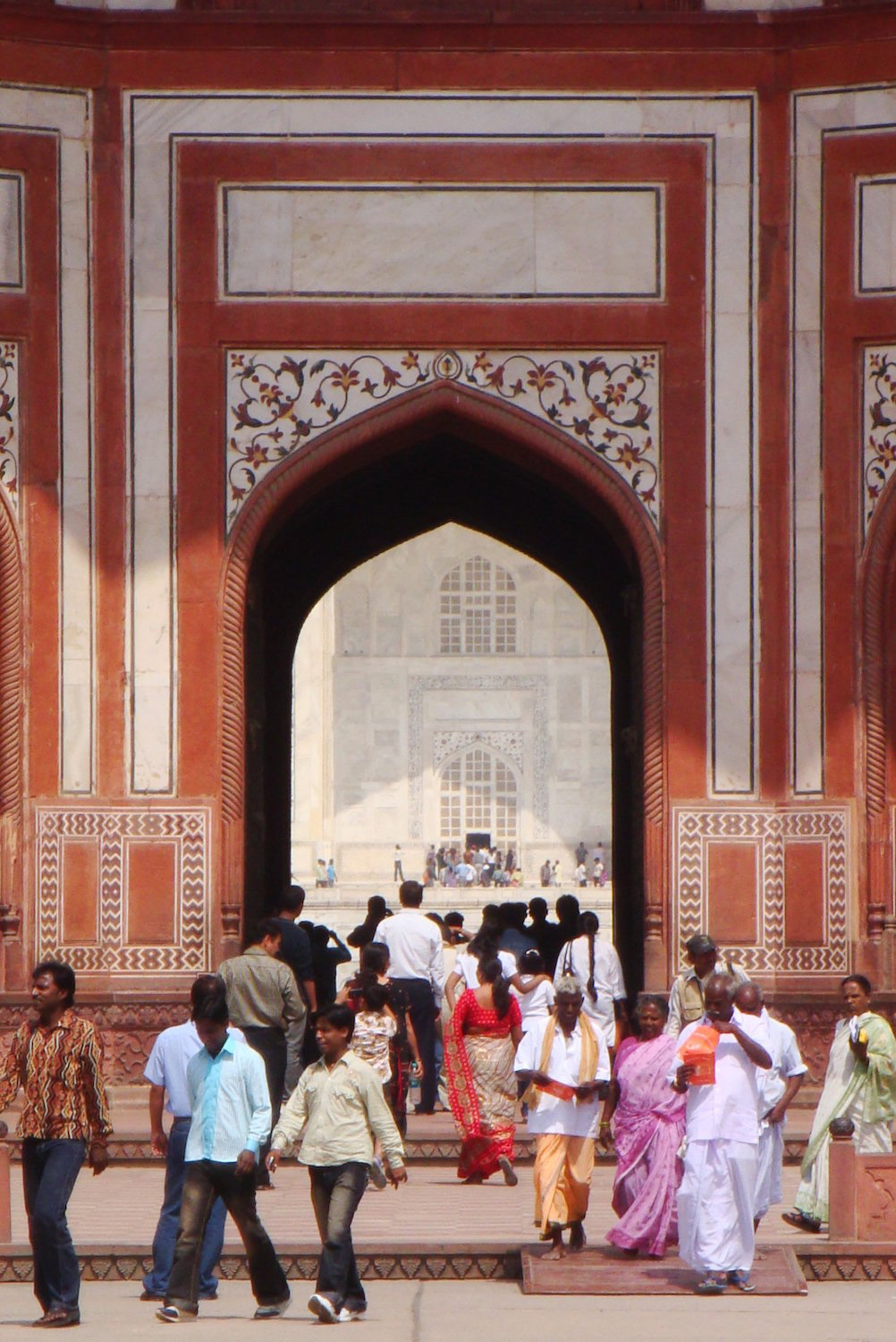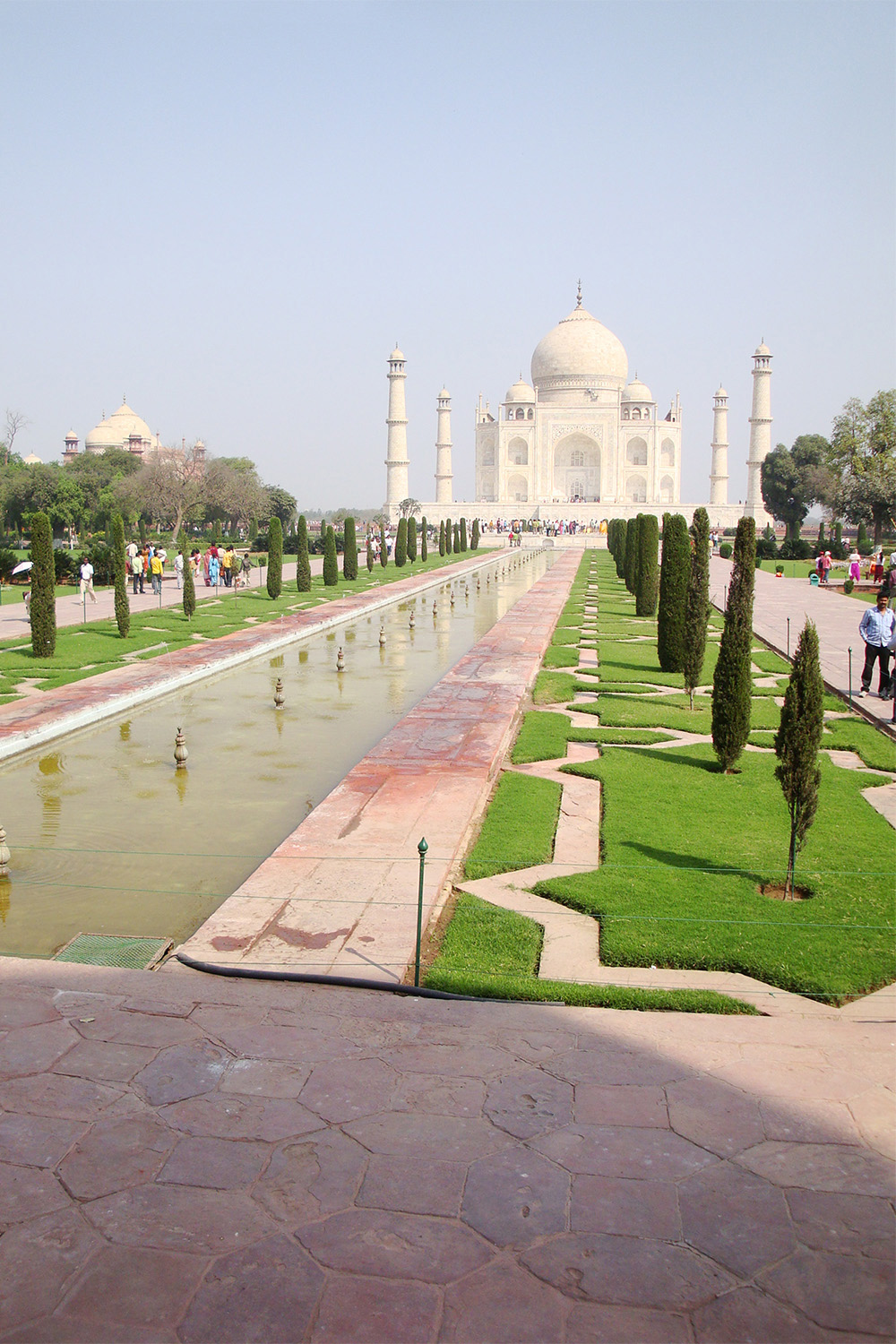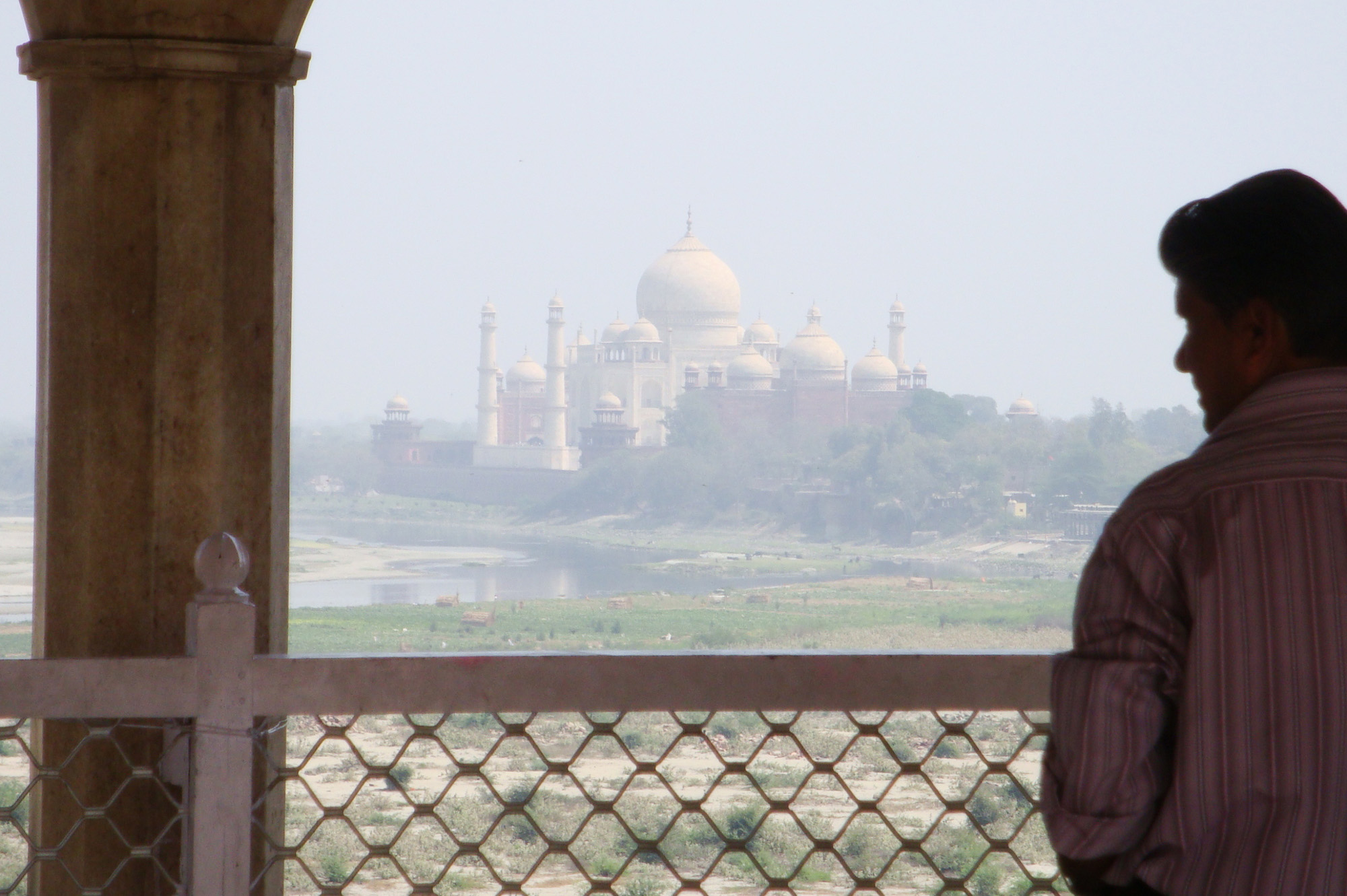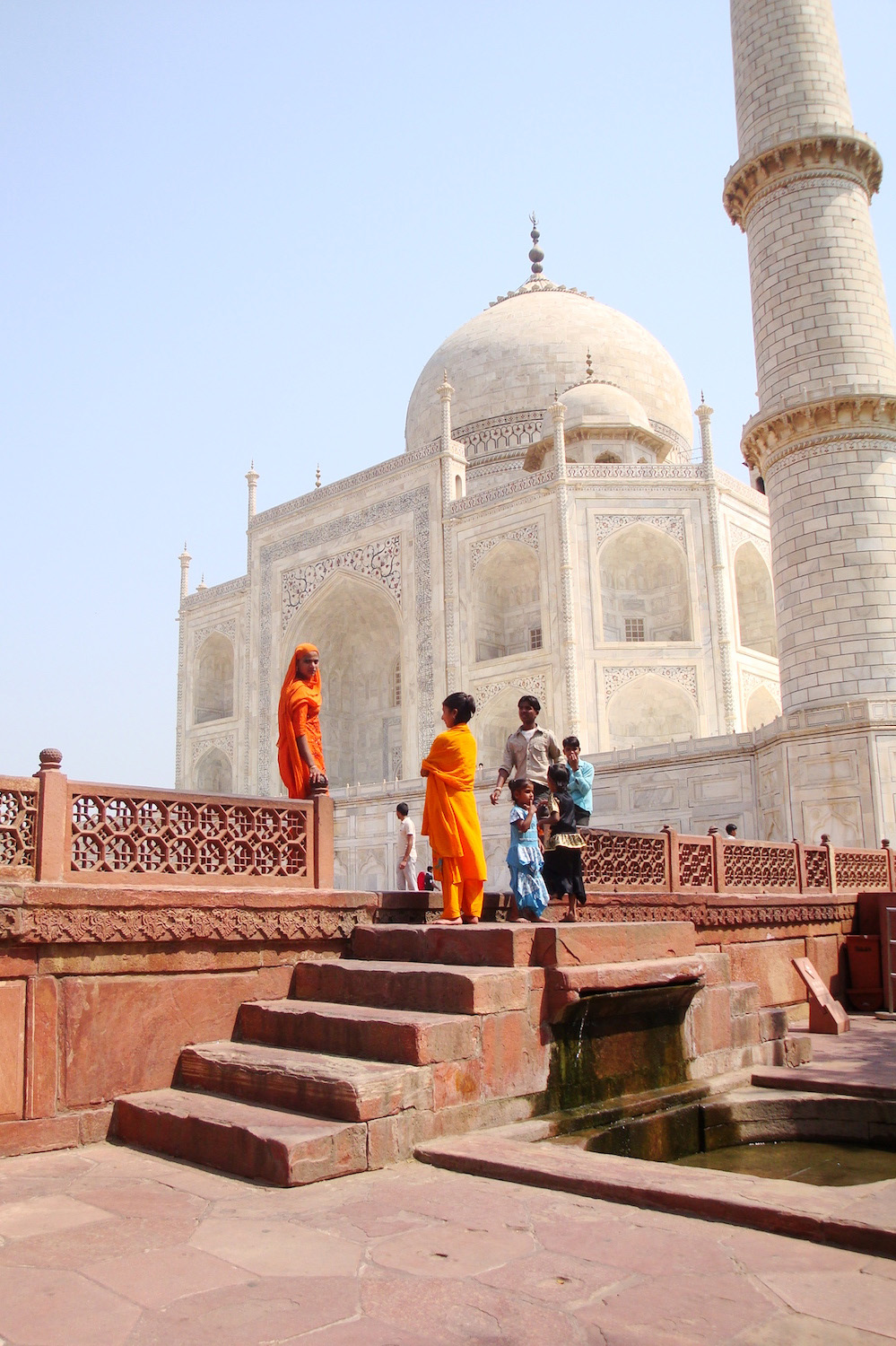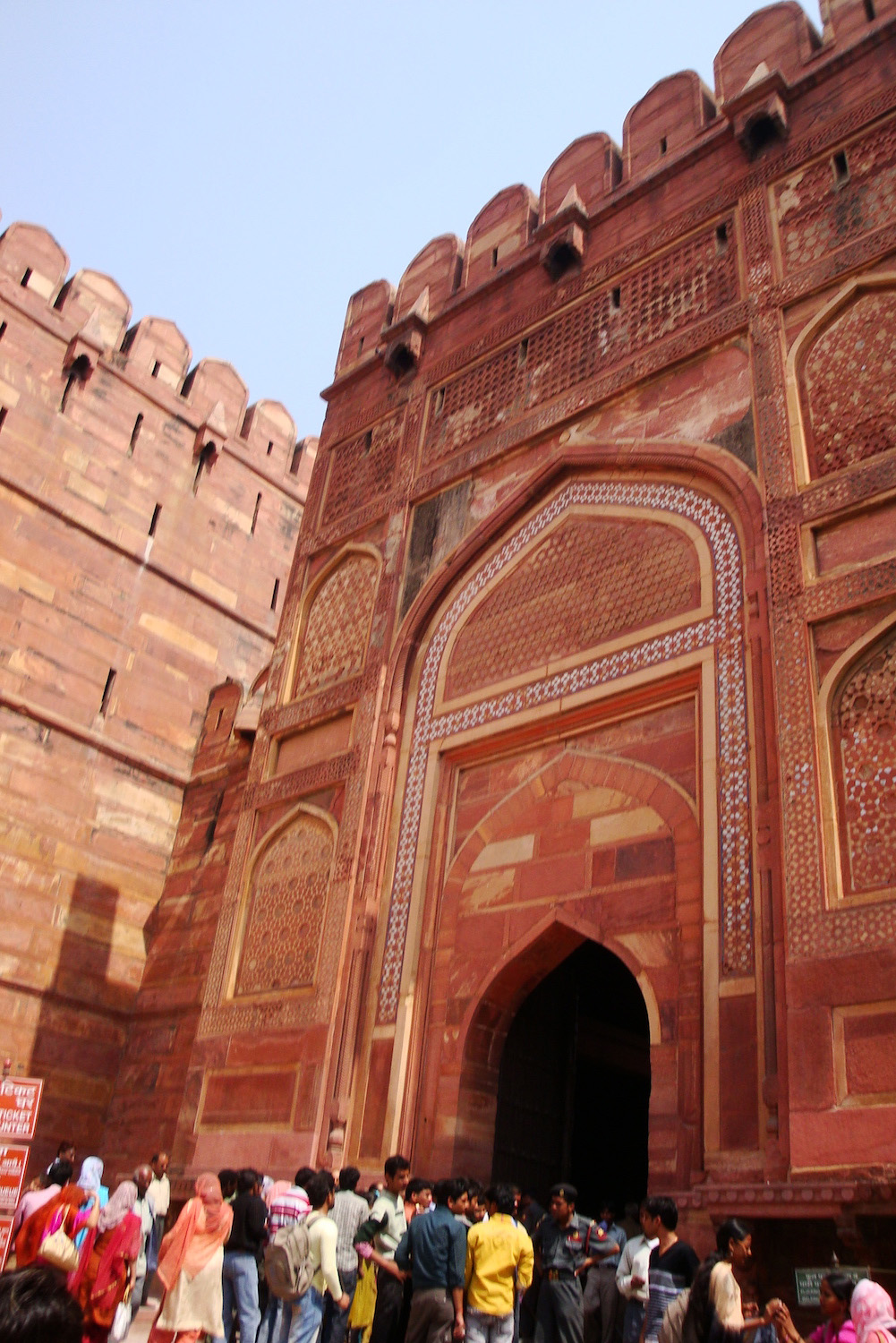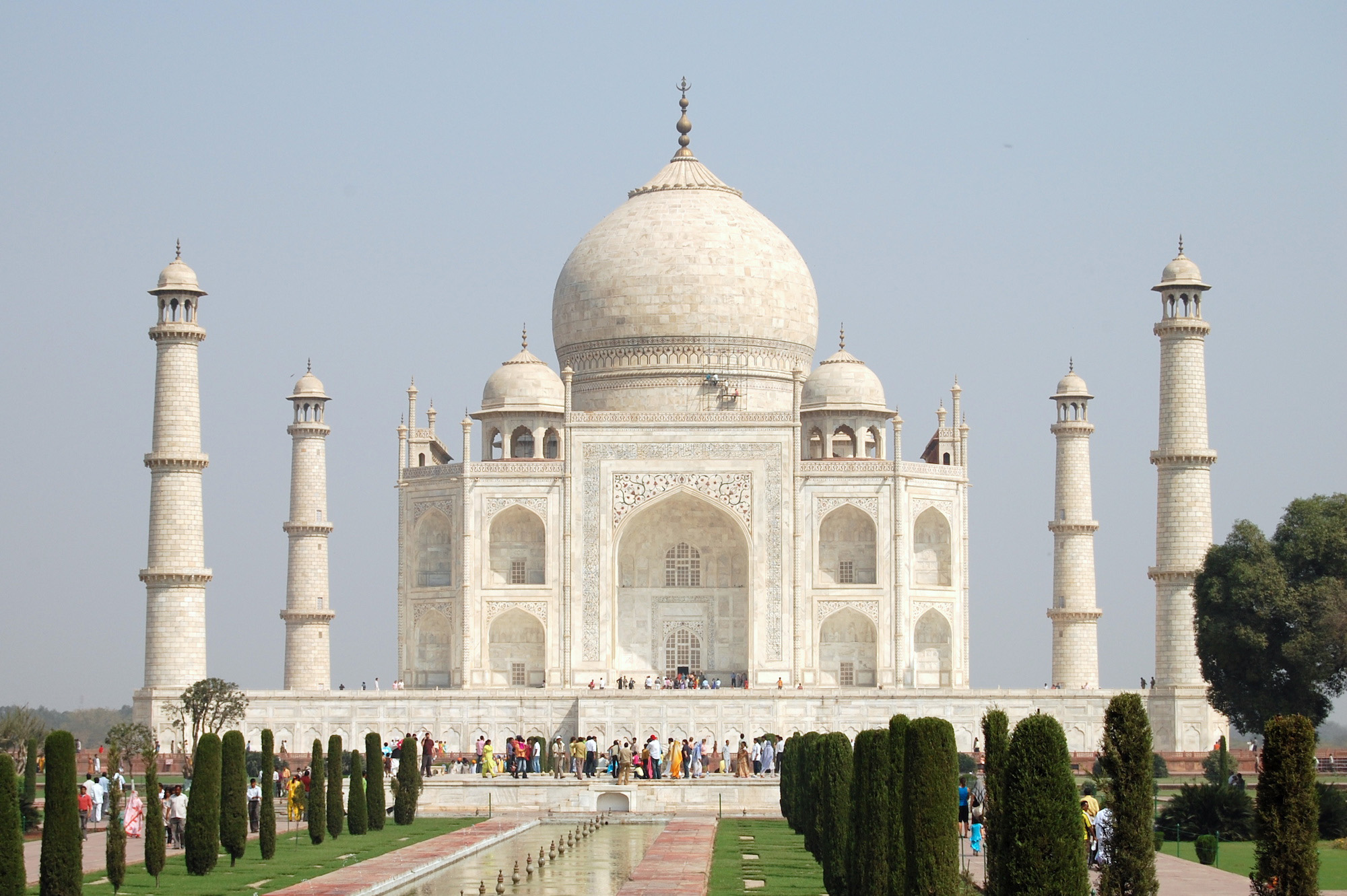 Taj Mahal from Delhi: Organized Tour vs. Independent Travel
Assuming you're already in Delhi, Taj Mahal trip plans are relatively easy to execute on your own—this also assumes you won't fall victim to an obvious scanner as I (and mostly my friend, bless her heart) did. However, I would advise against just turning up at the train station or even a travel agency in Delhi, as you'll likely end up sold into one of the shady "luxury tour" options I had to suffer through.
To be sure, if you don't feel confident after what you've read here in my Taj Mahal travel guide, I have a specific recommendation. Check out this organized Taj Mahal day trip from Delhi from Klook, a trusted travel company I've used dozens of times (and with which you have accountability, god forbid something goes wrong!).
Is the Taj Mahal Overrated?
Whether you take a Taj Mahal day trip or an overnight (or even longer visit from Delhi), you're probably wondering whether a single structure (or rather many, as I've tried to explain throughout this post) can possibly live up to four centuries of hype. The answer is yes, mostly, but there are a few caveats.
Even if you don't get scammed like I did, you should temper your expectations not so much for the Taj itself but for Agra, which is dusty, dirty and wholly uninspiring. Likewise, even if you manage to travel from Delhi to Agra by train and do your day trip independently, you're almost certain to be scammed somewhere, even if it's just at the ticket gates, where foreigners must pay 1100 INR (15 USD), compared to just 250 INR ($3.50) for locals. (TIP: watch out for anyone who claims to sell marble from the Taj Mahal itself.)
Other FAQ About Visiting the Taj Mahal from Delhi
Can you do a day trip to Taj Mahal from Delhi?
You can do a day trip to Taj Mahal from Delhi by riding a train from New Delhi Railway Station to Agra, then getting a taxi upon arrival. Do note that it's easy to get scammed at Delhi's railway stations, where touts may try to fool you into booking expensive "luxury" taxi tours; just walk straight to your train without paying them any mind.
How can I go to Taj Mahal by train?
To reach the Taj Mahal by train, ride from New Delhi Railway Station to Agra Fort station, then get a taxi to the Taj Mahal. To check schedules and buy your ticket, visit a website like Clear Trip, or simply stop at any travel agency near your hotel in Delhi.
Can you do a day trip to Agra from Delhi?
You can do a day trip to Agra from Delhi, although there's an argument to be made for staying the night. This will allow you to explore attractions—the Taj Mahal and otherwise—at a more relaxed pace, which can be the key to sanity in a country like India, where literally everything can stress you out and ruin your trip if you let it.
The Bottom Line
In spite of all the drama that befell me during it, visiting the Taj Mahal from Delhi is still one of my favorite travel memories. The Taj, after all, is only of the only buildings in the world that's fully lived up to all the hype built up around it—it's just that immaculate, especially in comparison to the city of Agra around it, which—with all due respect—is kind of awful. Still feel flummoxed as you attempt to plan your trip to India? Consider hiring me as your Travel Coach!