The Best Airlines for Business Class
I've spent the past several years flying all the world's best airlines for business class, largely at my own expense, a fact I bring up primarily to establish my credibility in this matter. Many airline business class reviews you read online are essentially paid advertisements, you see—and Robert Schrader doesn't play that game, at least not when it comes to any of what you're about to read.
Whether you're a business class newbie and want to make your proverbial first time one for the record books, or a frequent up-front flyer seeking new echelons of luxury, you're in the right place. My illuminating write-ups manage to keep it real while steal leaving something to the imagination, which is more than can be said for a lot of the internet as it stands. Congratulations—your upgrade is confirmed.
NOTE: Air travel around the world has been severely disrupted due to government policies around the coronavirus pandemic. With some exceptions, I do not recommend flying business class until the crisis is over, as onboard amenities and service are not currently up to par.
How I Rank the Best Business Class
The best airlines for business class are all different, but must meet certain minimum standards in order to make my list. For example, I pay major attention to the best business class seats—you won't find any airlines whose seats are angle-flat, or which lack direct aisle access, at the top of my ranking. In my opinion, it is unacceptable for a business class cabin to be 2-2-2 (or, in the case of Emirates business class, 2-3-2) in 2019, whether that's found in the best business class Star Alliance has to offer, or an unaffiliated airline.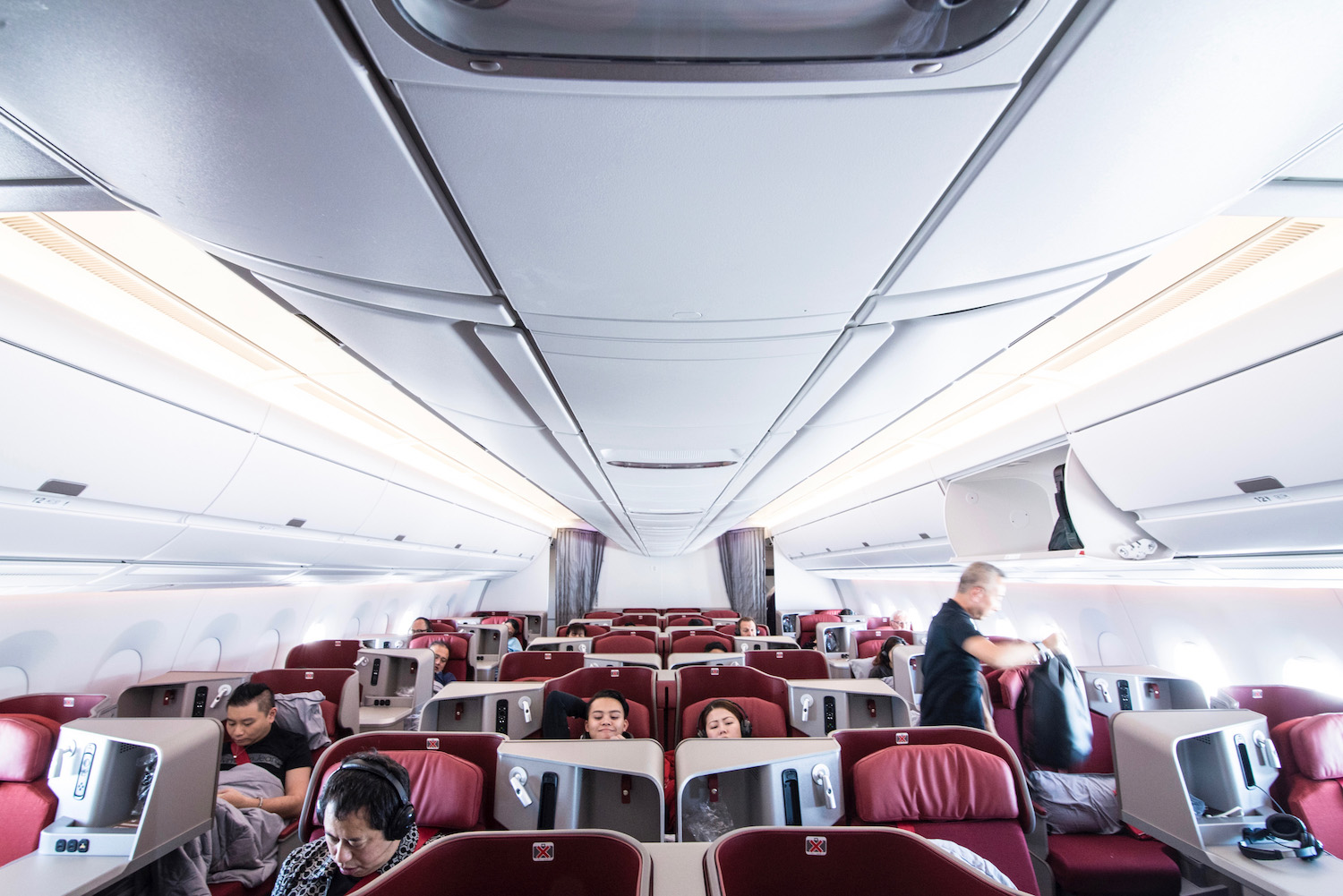 My favorite business class airlines also bring their culinary best at 35,000 feet. While it's difficult to say whether the best airline food is found on Qatar Airways (whose Middle Eastern mezze platter tastes better the most I've eaten at ground level) or amid the restaurant-quality dishes you find on Japan's ANA and JAL, some airlines have unfortunately earned negative points.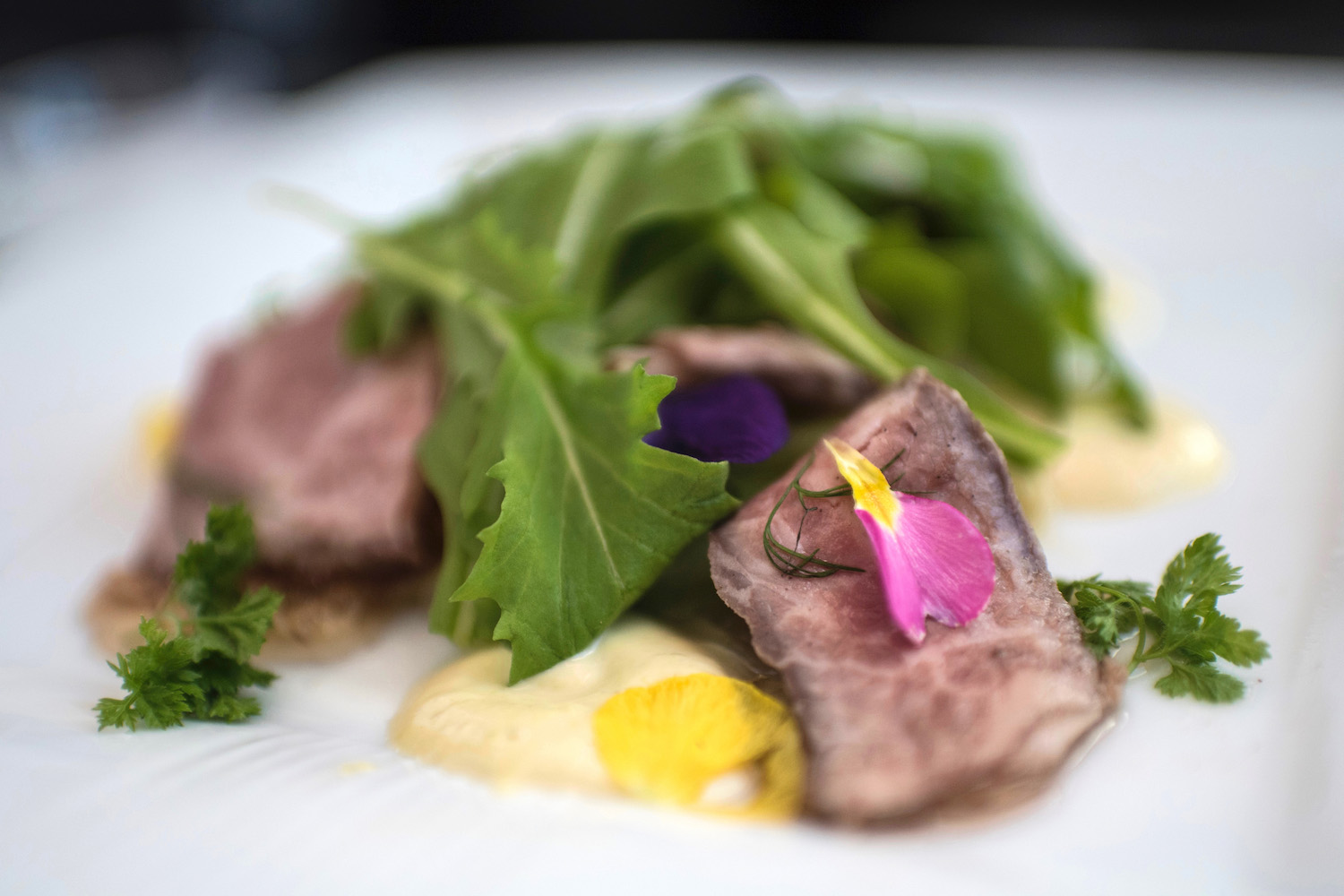 Two notable examples are Malaysia Airlines and Thai business class, both of which serve disgusting instant coffee instead of the espresso that's standard on many better carriers. I feel especially bad pointing this out, since both of these carriers offer reasonably delicious food, particularly to passengers who take advantage of Malaysia Airlines' "Book the Cook" service.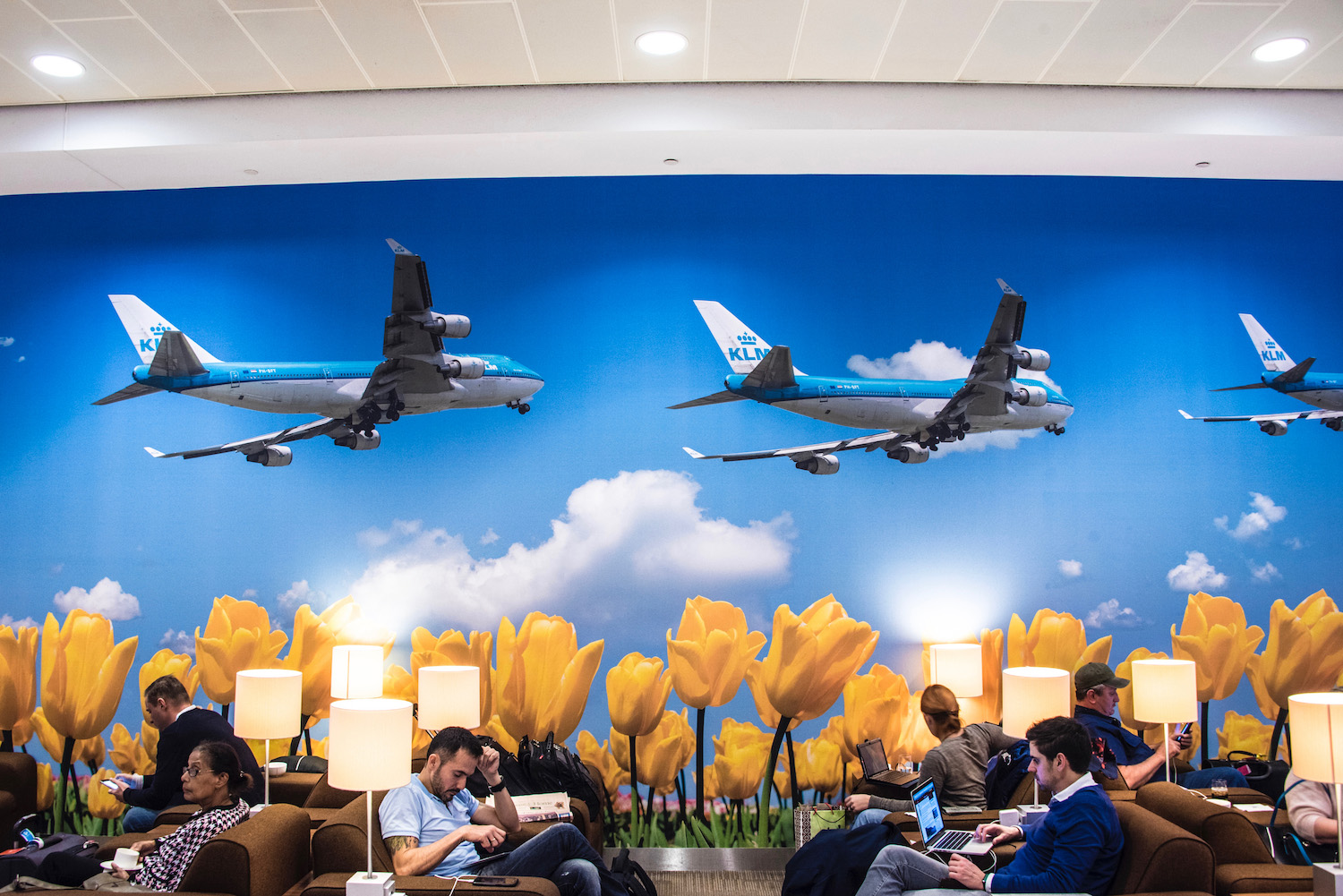 Service is the final criterion I use to rank the best business class cabins in the world. According to my own personal taste, the best airline customer service comes from the carriers of Asia (particularly Hong Kong, Japan and Korea, but also Singapore and Taiwan), though I understand may prefer the over-the-top approach of Emirates, Etihad and Qatar the so-called "Middle Eastern Three." In general, I find American, Mainland Chinese and European carriers to have the worst service, though there are exceptions to this, like KLM and American Airlines' Asian flights.
And what about first class? As a general rule I find this to be pretty superfluous, unless you are so wealthy that money is not an issue. The reality is that traveling neither the comfort nor the cuisine of first class are different enough from business class to justify the extra expense. And the expense can be high—if you fly first class and aren't rich, you may need to finance your travels using car title loans or another unconventional method.
The Best Business Class Airlines
Whether you came here in search of a Singapore Airlines business class review, or simply want to browse my eclectic selection of business class commentary, click through the links below to get a feel for my best business class ranking.

I update my best business class reviews often, and have recently published reviews for China Airlines business class and Turkish business class. I hope to review EVA Air before the end of the year! (EDIT: It didn't happen before the end of 2019, but actually in early 2020.)
It's also possible that I will be reviewing Oman Air's business class, though that depends on whether they use their own 787 aircraft (which feature the award-winning "Apex Suite" you also find on JAL and Korean) or leased ones from Kenya Airways, which feature a decidedly subpar product.
What is the Best Airline Alliance for Business Class?
It's impossible to state which business class is the best, even after flying more than a dozen, so I thought I'd break it down by airline alliance. In my opinion, for instance, the best Star Alliance business class is All Nippon Airways of Japan, though the majority of travelers (and just about everyone in the #AVGeek community) will disagree with me—they tend to say that Singapore is not only the best Star airline for business class, but has the best business class in general.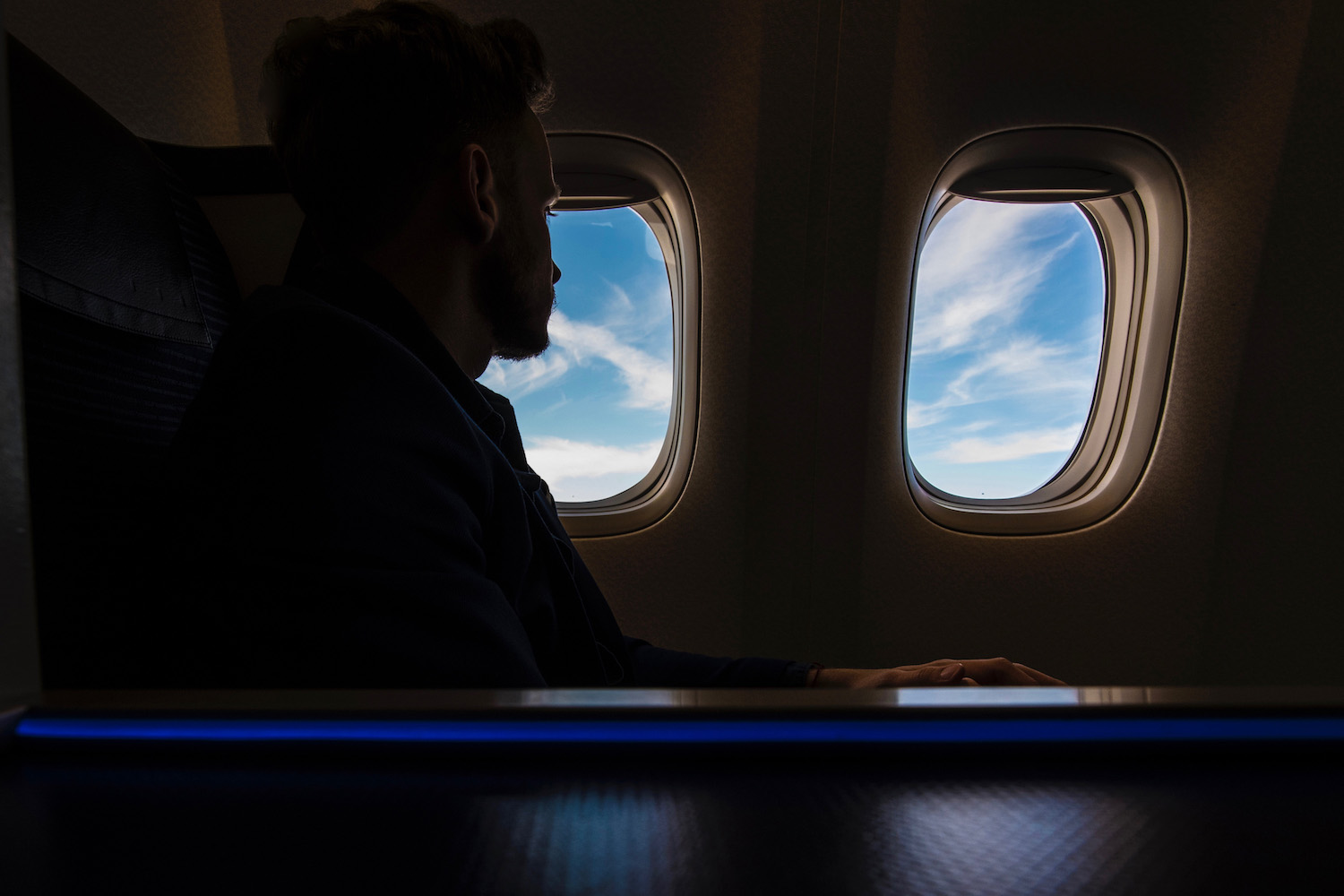 When it comes to oneworld, American Airlines business class did exceed my expectations on both the occasions I flew it, though it's certainly not the best of the best. That would probably go to either Cathay Pacific or JAL; I'm tempted to give JAL the nod because while Cathay's long haul business class is phenomenal, its regional offering is absolutely dreadful, thanks to its decrepit aircraft and questionable short haul catering.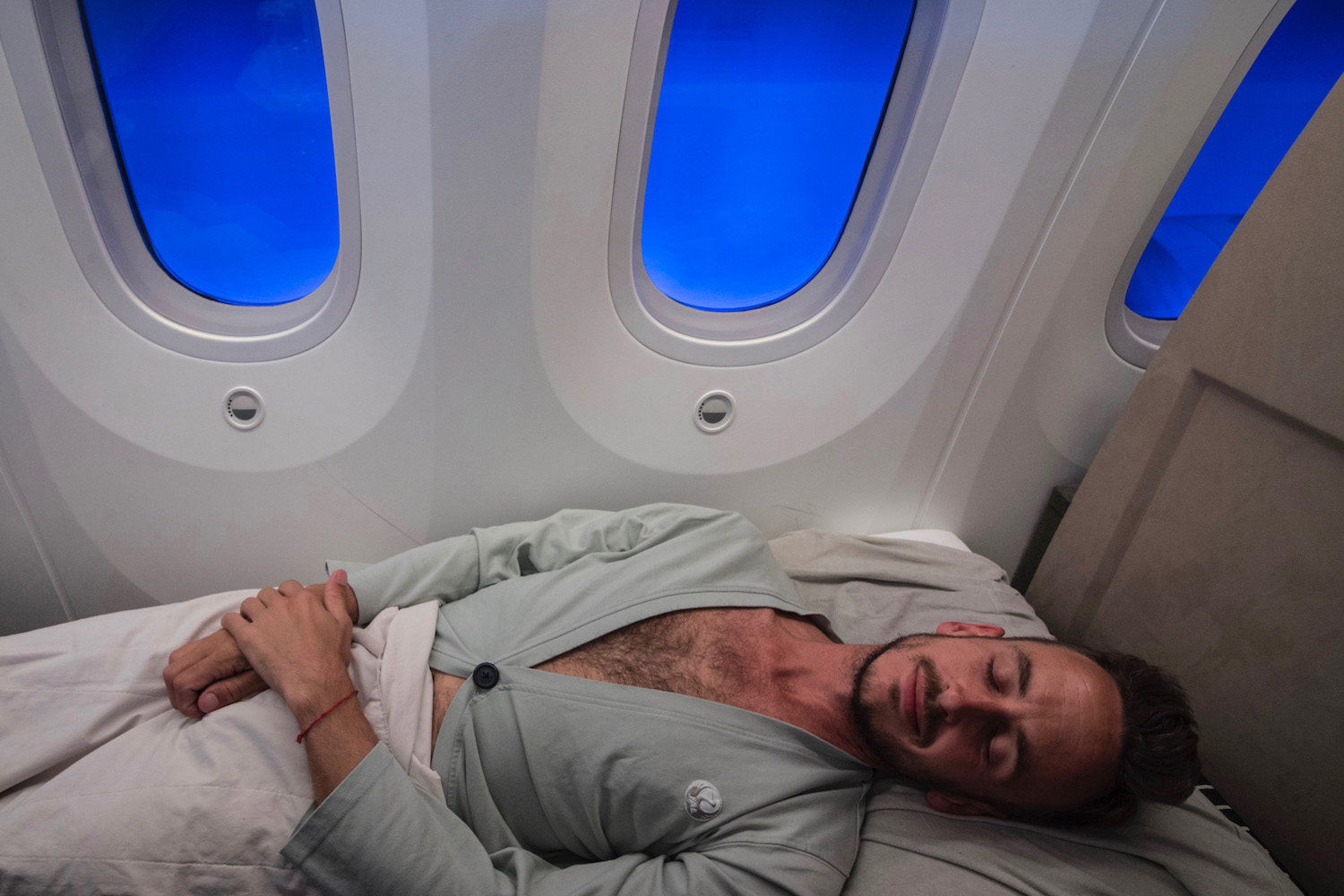 Korean Airline business class would probably be my pick when it comes to SkyTeam, though that isn't saying much since this is generally thought to be the weakest airline. Then again, I also did enjoy KLM business class; and I've heard the Air France's business class (at least, the newer version of it) is excellent. Unfortunately, several Chinese airlines are members of SkyTeam, which definitely lower this alliance's ranking in the competition for best business class in the sky.
Which Airline Has the Cheapest Business Class?
"Mistake" fares and travel hacking aside, the best way to get cheap business class flights is to fly on airlines known for their excellent fares. Broadly speaking, this falls into two sub-categories: Connecting airlines that make their money siphoning off passengers from flights that would otherwise be nonstop; and airlines that are simply second rate.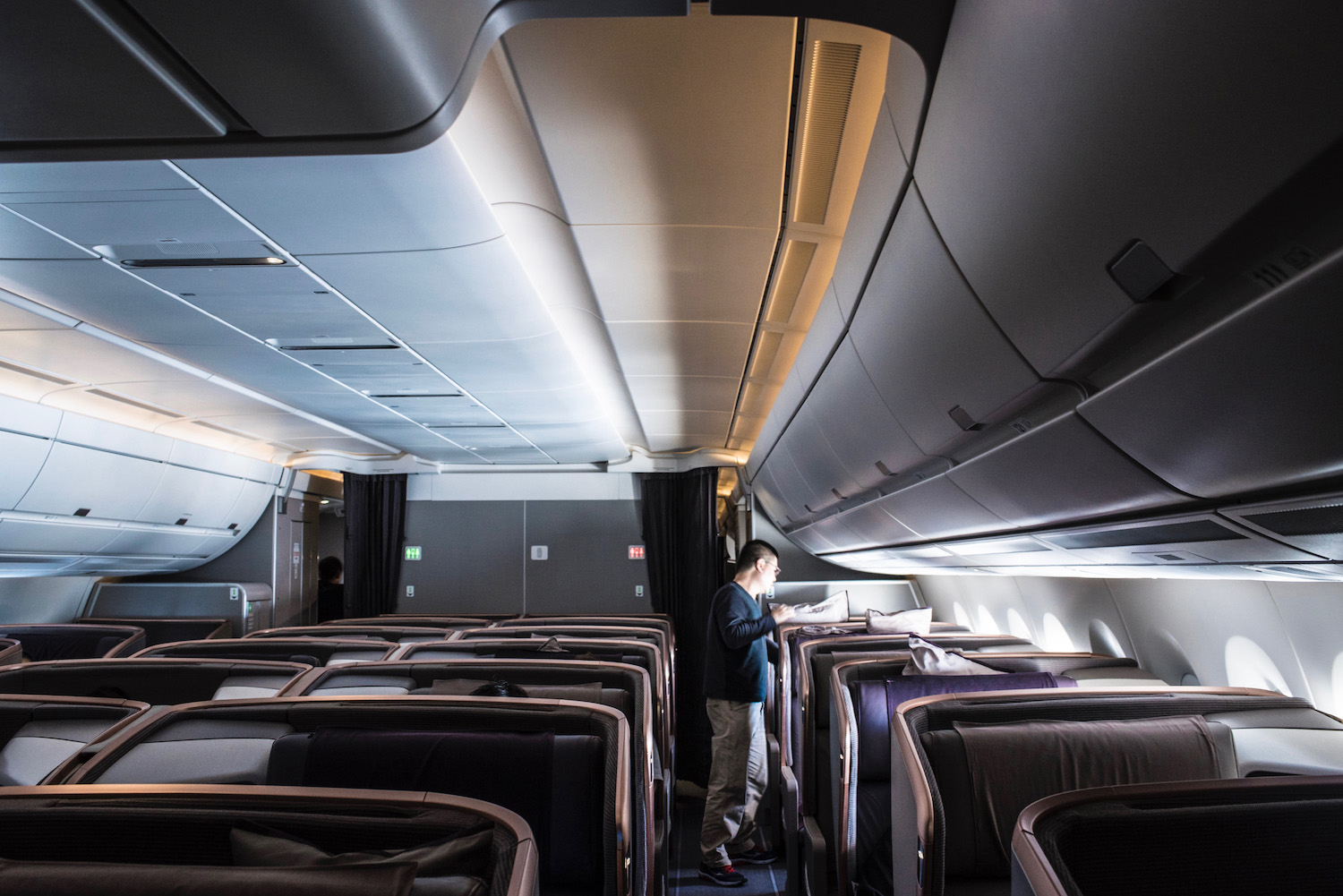 If you make a habit of scoring deals on airlines in the first category, you can still fly some of the best airlines for business class. Middle Eastern carriers, whose hubs sit between Europe and Asia and between the US and India, tend to fall into this category most often. Recently, for example, you could fly Singapore Airlines from Ahmedabad to New York-Newark for just $2,500 round-trip, which is a steal if you're familiar with SQ's typical pricing.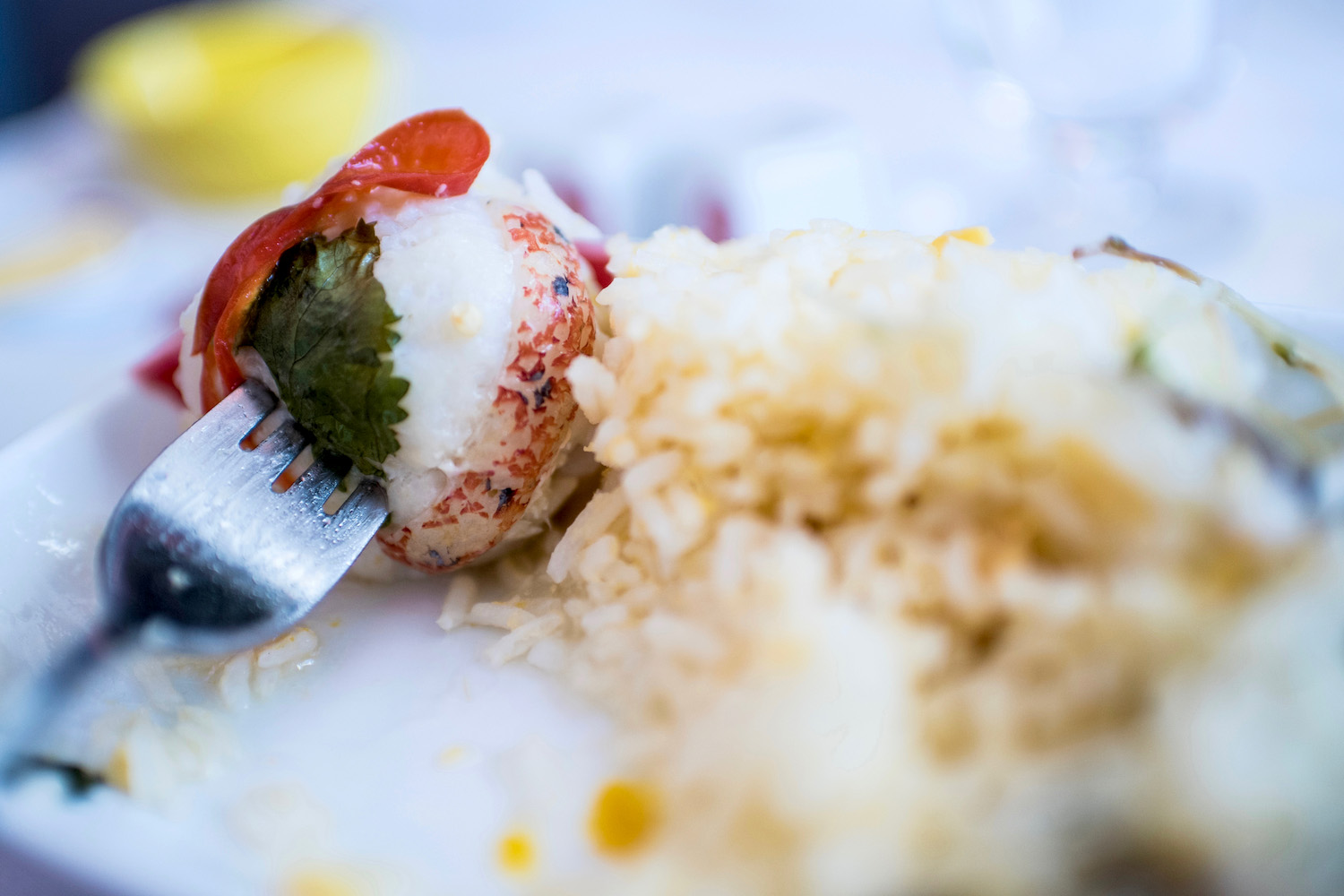 The second option is not as appealing, and usually includes Chinese carriers (with the exception of Hainan and Xiamen, which is supposed to be excellent), Russia's Aeroflot and other airlines whose names you might not recognize. These carriers might not appear on a list of which airlines have flat beds in business class, and often feature terrible food, spotty safety records and other unsavory features that exemplify the saying RE: getting what you pay for.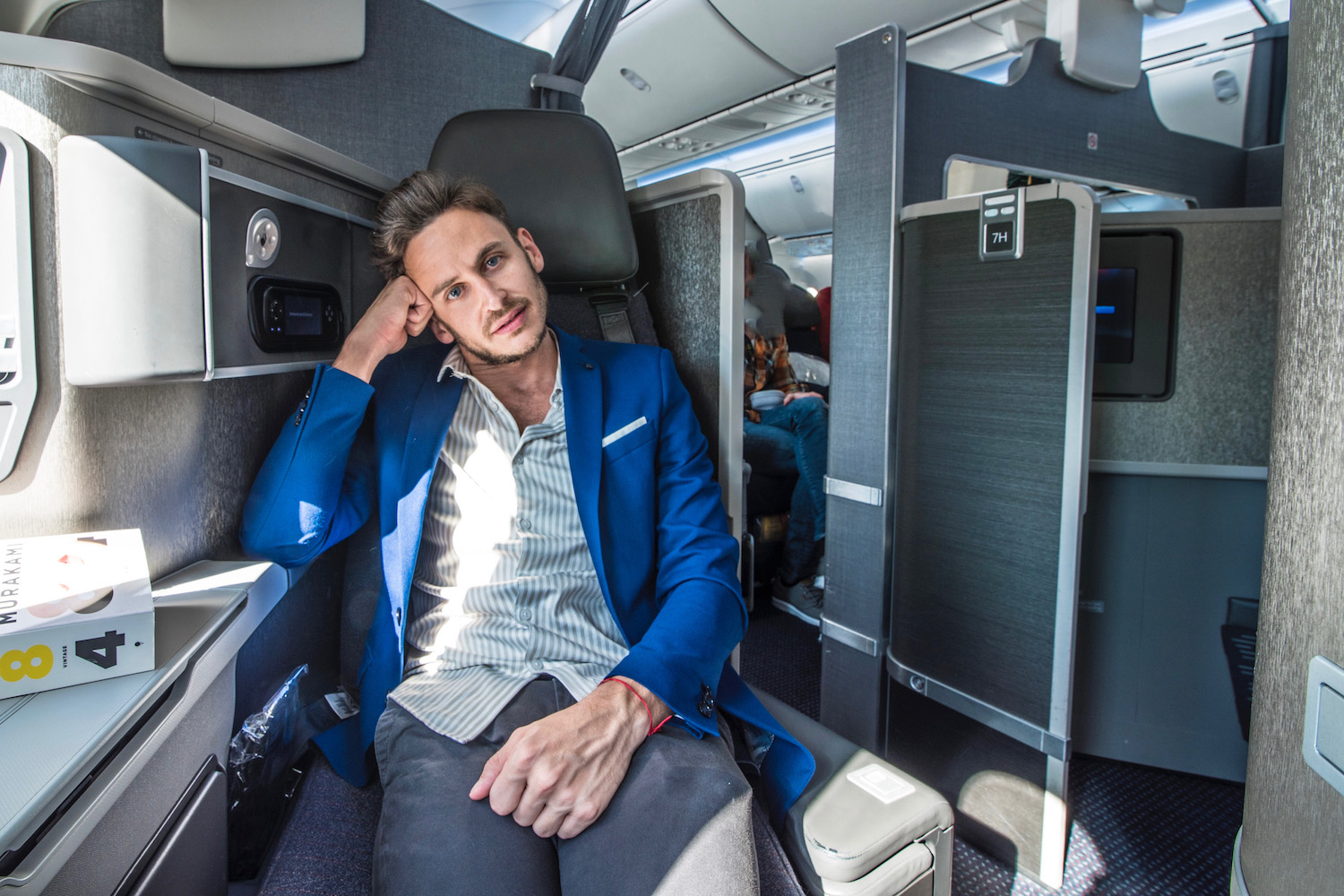 Colloquially, Momondo is best website for cheap business class flights, though the prices displayed here are sometimes erroneous. Likewise, while Expedia often displays cheaper business class fares than airlines' actual websites, booking via this site often comes with additional hassles, including supplementary fees for change or cancellation and occasionally, the inability to select seats in advance of departure.
Best Airline Miles Credit Card
The best airline credit card rewards is a very subjective matter, in a general sense, but when you're considering options for flying business class it becomes a little cheaper. In general, the best travel credit card for business class travelers is the Platinum Card by American Express, as a result of its wide range of transfer partner, which include carriers like ANA and Singapore Airlines, both routinely ranked among the best business class in the world.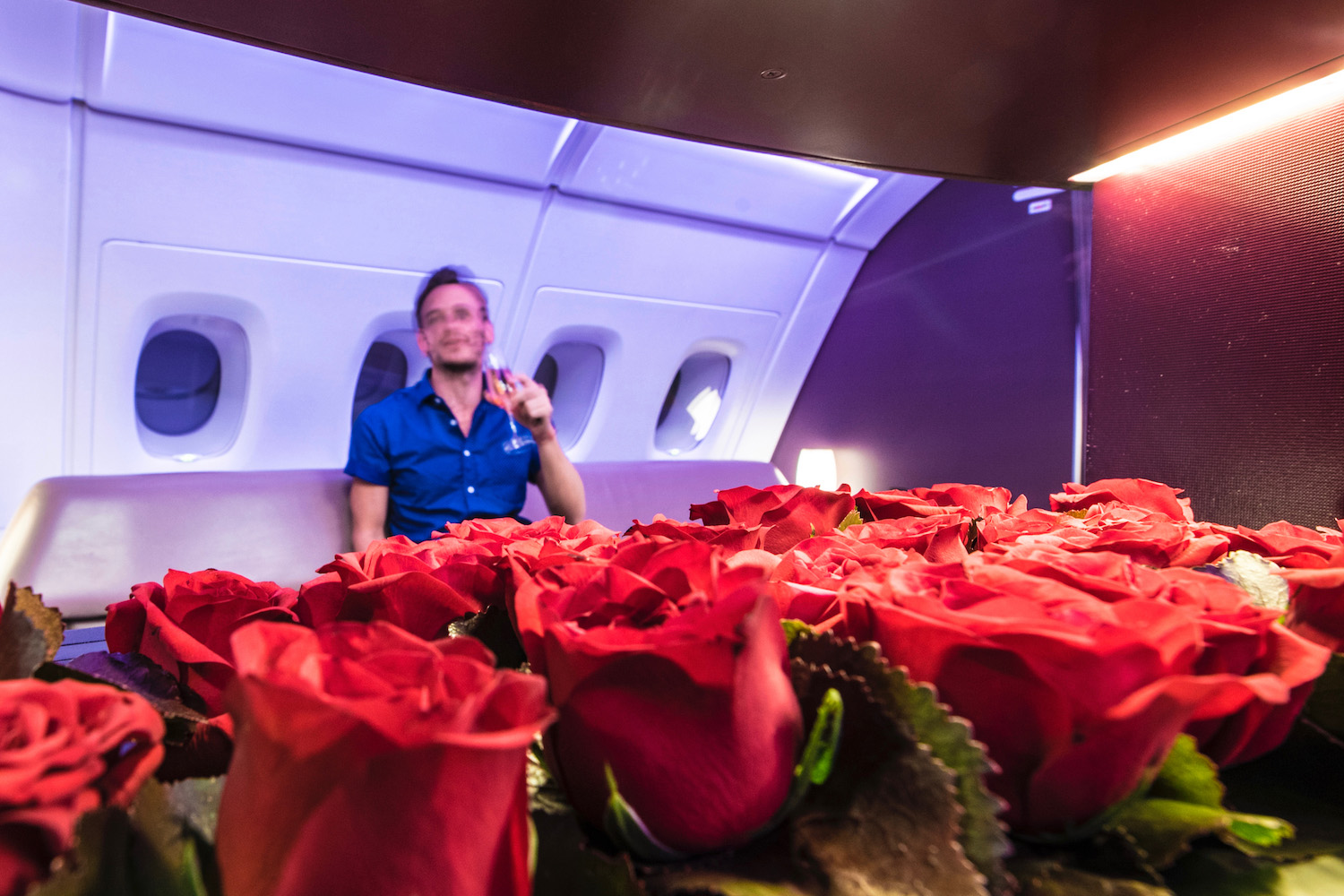 If you're curious about the best airline for upgrades, credit cards won't usually help you with that, unless you transfer Chase UltimateRewards points or Citi ThankYou points to a frequent flyer programs that allows you to book upgrades with miles. Indeed, while it's said that having the United MileagePlus Visa or Citi AAdvantage Platinum Select can increase your chances of being upgraded, I've found this untrue in practice, particular as the ranks of elite passengers grow.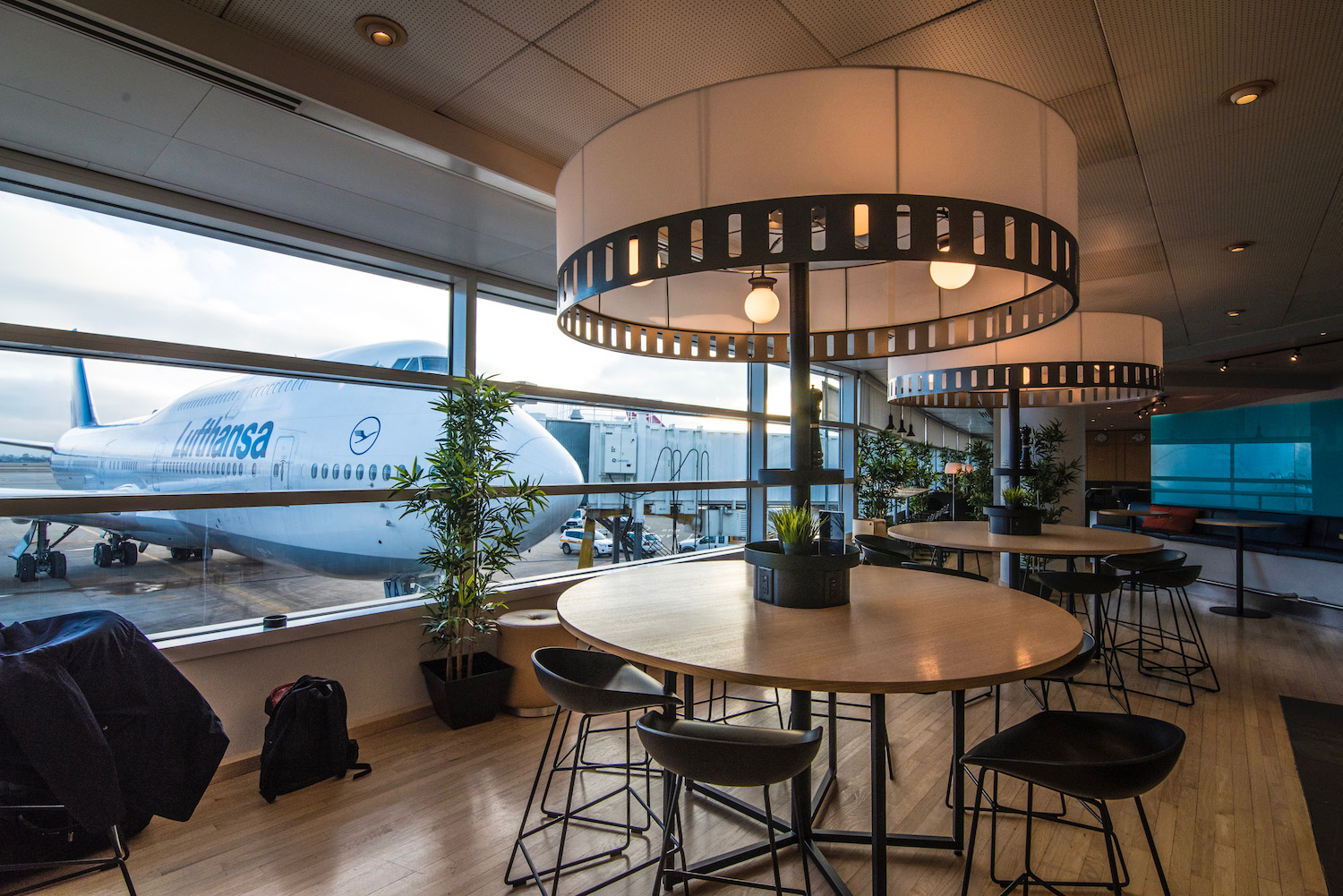 Choosing the right credit card can also benefit travelers in search of the best airlines for business class who pay cash—and this is another instance where the Platinum Card by American Express, which rewards you with 5x points on airfare purchases, shines. For example, let's say you find an exceptional Etihad Airways fare from Jakarta to New York (via Abu Dhabi) for $2,500. Purchasing this with your Platinum card would net you a whopping 12,500 Membership Reward points; doing this a few times per year could earn you free business class travel on American Express transfer partners, as a mere side effect of using this card.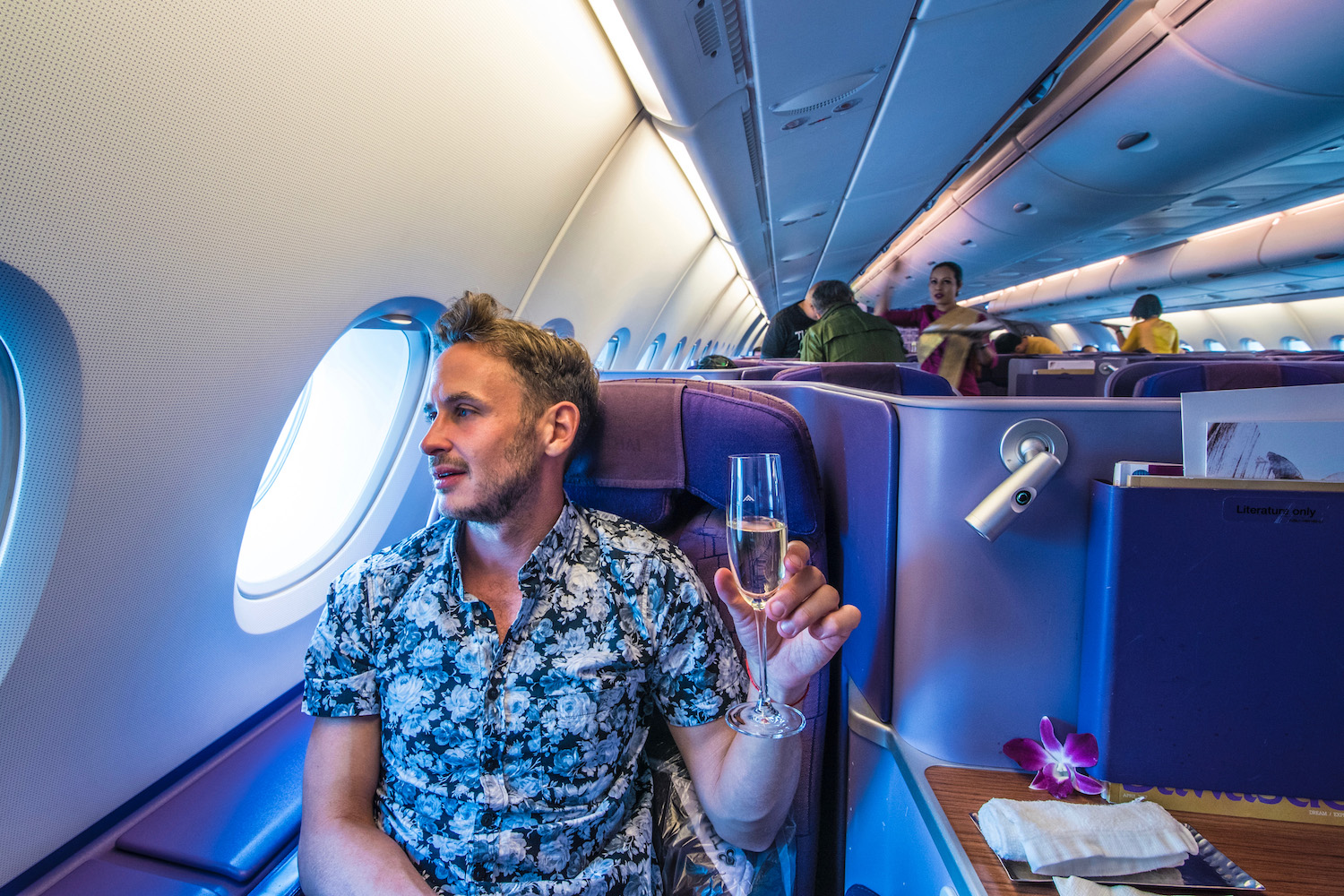 Of course, other opinions exist on the best credit card for business class travel. Most specifically, if you tend to fly the same airline, or only domestically, it might be more lucrative to hold a single airline's credit card, since the flexibility of transferring points might be lost on you if you only fly American (whose only transfer partner is Starwood, anyway), as just one example (albeit not an airline with a uniformly excellent business class).
Other FAQ About the Best Airlines for Business Class
Which airlines have flat beds in business class?
Most major global airlines have flat beds on their widebody longhaul aircraft, including US carriers like American and Delta, European carriers such as Air France and SAS and Asian airlines like Japan's ANA and Singapore Airlines. Notably, not all lie-flat seats feature directly aisle access, including on otherwise highly rated carriers such as Lufthansa and Turkish Airlines.
Which airline has the cheapest business class?
Generally speaking, mainland Chinese airlines such as China Eastern, China Southern and Air China feature some of the cheapest business class flights in the world. However, you get what you pay for, with service and food that is often substandard.
Can you lie flat in business class?
Many business class seats around the world are now lie-flat, but this depends on both the carrier you travel with, as well as the aircraft you fly on. Before purchasing a nonrefundable plane ticket, verify these details with your airline to avoid disappointment.
What Are the Best Business Class Airlines?
Although some part of deciding the best business class airlines comes down to personal choice, my concise, colorful reviews make it easier for you to choose. Whether you prefer the over-the-top luxury of Qatar Airways, the understated elegance of ANA (and some of the other best business class in Star Alliance airlines) or the middle-of-the-road position carriers like KLM and Korean Air stake out, one truth stands above all the rest: All business classes are not created equal, even if many are excellent.