How to Save on Business Class
They say that once you fly in business class, you can never go back to economy. Now, I don't mind taking low-cost carriers when it's prudent, or flying coach on short flights operated by narrow-body aircraft. But that fact is that I haven't flown long-haul economy in over a year—and I don't plan to "go back" ever again, if I can help it.
Of course, flying business class is not cheap. Unless you score a mistake fare (more on those in a second) or have a huge cache of frequent flier miles, flying up front can easily bankrupt you, with seats in business class regularly pricing out 5-6 times more expensive than those in economy. Is there a way to find business class deals that doesn't depend on luck or being born rich?
The bad news is that no, there's no way one to guarantee you can fly business class cheap, whenever you want. The good news is that mastering a variety of strategies to save on business class can significantly decrease the likelihood that you ever fly in coach again.
Google Flights to Save on Business Class
My readers are often surprised to learn that my favorite flight search engine is Google Flights. Lightweight and minimalistic but powerful, Google Flights shirks the branding and bravado of tools like Hipmunk and Skyscanner for a results-oriented flight search. In my experience, Google Flights shows between 90-95% of available cheap business class fares available via airline websites—more on the other 5-10% in a moment.
Using Google Flights as a business class comparison tool has other benefits too, from the "Map" feature that allows you to search for cheap business class flights visually, to the fact that you can turn on email alerts for a given search with one touch, to the fact that it's as intuitive, user-friendly and constantly improving as every other Google product.
Fly to/from Another City to Save on Business Class
Another advantage of searching for business class discount flights using Google Flights, whether via traditional input or the "Map" method, is how easy it is to change your origin or destination city and see what sorts of savings different combinations yield. This is my second tip to lower business class cost: Be flexible about where you travel to get the best price.
I live in Bangkok, for example, and although I'm usually bound for St. Louis or Austin when I head to the United States, I always land in San Francisco or Los Angeles. The reason? Round-trip business class flights to the West Coast are at least $1,000-2,000 cheaper than to secondary cities in Midwest and South, which makes it more cost-effective to book onward flights to these cities separately.
This also works in reverse. I've recently found that flying in and out of Ho Chi Minh City is much cheaper than flying to or from Bangkok—between 10-20%, depending on the dates. Considering that the flight from BKK-SGN is short and often costs $100 round-trip, it's a no-brainer for me to fly out of
Vietnam
instead of Thailand if it means saving $500-1,000. If you can be flexible on your origin or destination, it's almost sure to help you save on business class.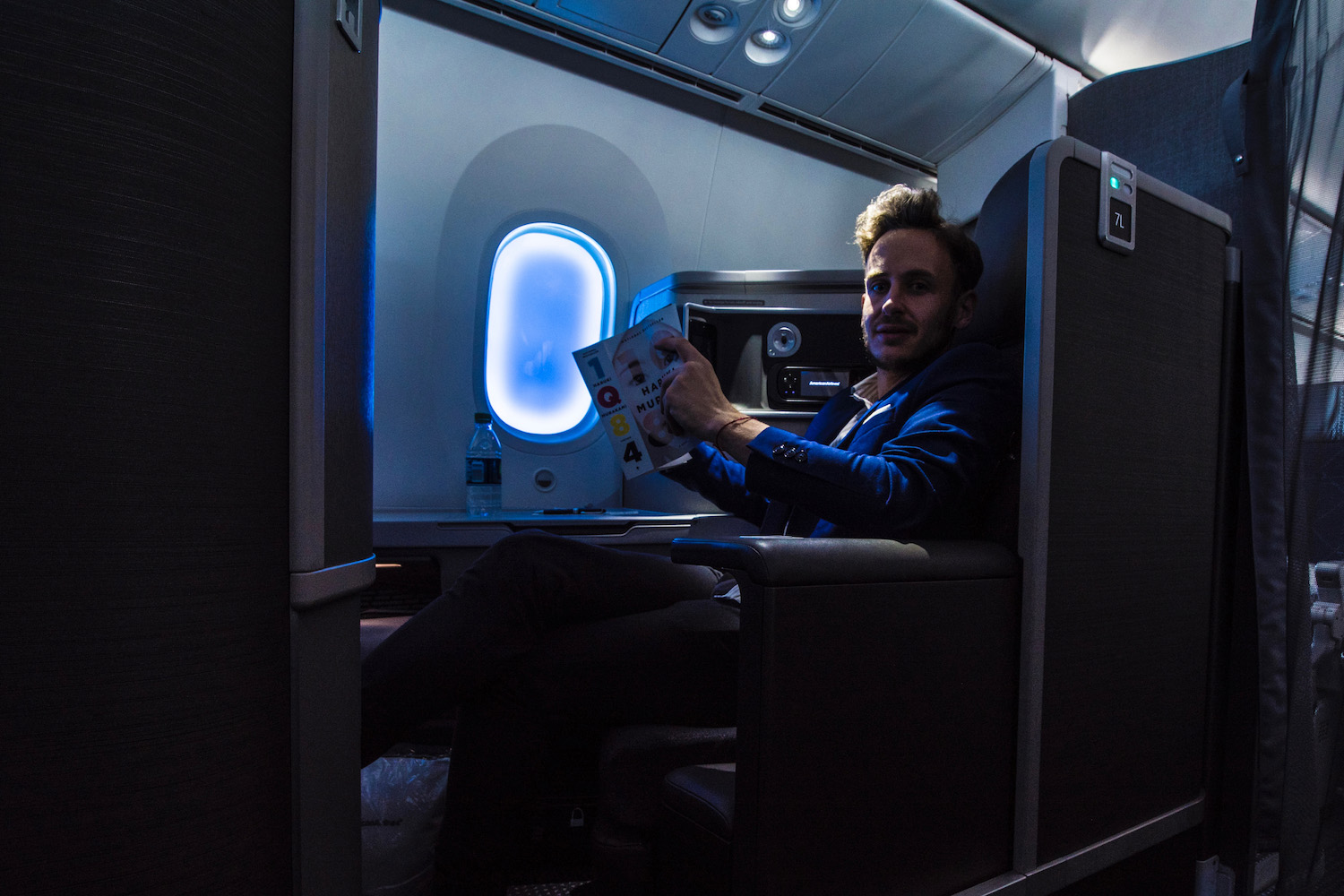 Business Class Fare Sales
Google Flights picks up the vast majority of business class sales, but it's always a good idea to check individual airline websites to see if anything better is available. This is particularly advisable if (A) you're committed to flying one airlines over another or (B) you're considering flying an airline that is known for putting fares on sale at random.
Most specifically, I'm referring to Qatar Airways, who not only has a bi-annual Global Fare Sale, but also sells ultra-cheap "Golden Ticket" fares exclusively on its website, but without rhyme or reason. Personally, I've also found cheap business class fares on the websites of Japan Airlines and Thai Airways that were cheaper than Google Flights, but I must say it's rare.
Mistake Fares for Business Class
Beyond searching smart, traveling flexibly and being on the lookout for sale fares, another way to save on business class (albeit a less reliable one) is to snag mistake fares. These error fares, which usually result from glitches in currency exchange rates and manual fare filings, tend not to last very long, so if you don't book them without an hour (or less) of seeing them on FlyerTalk, you can kiss them goodbye.
Another factor that makes mistake fares a somewhat unreliable way to fly business class cheap is the fact that many airlines will cancel them outright, if your itinerary even tickets to begin with. Often times, your reservation saves but the ticket never issues, which means you don't have a contract of carriage with your airline.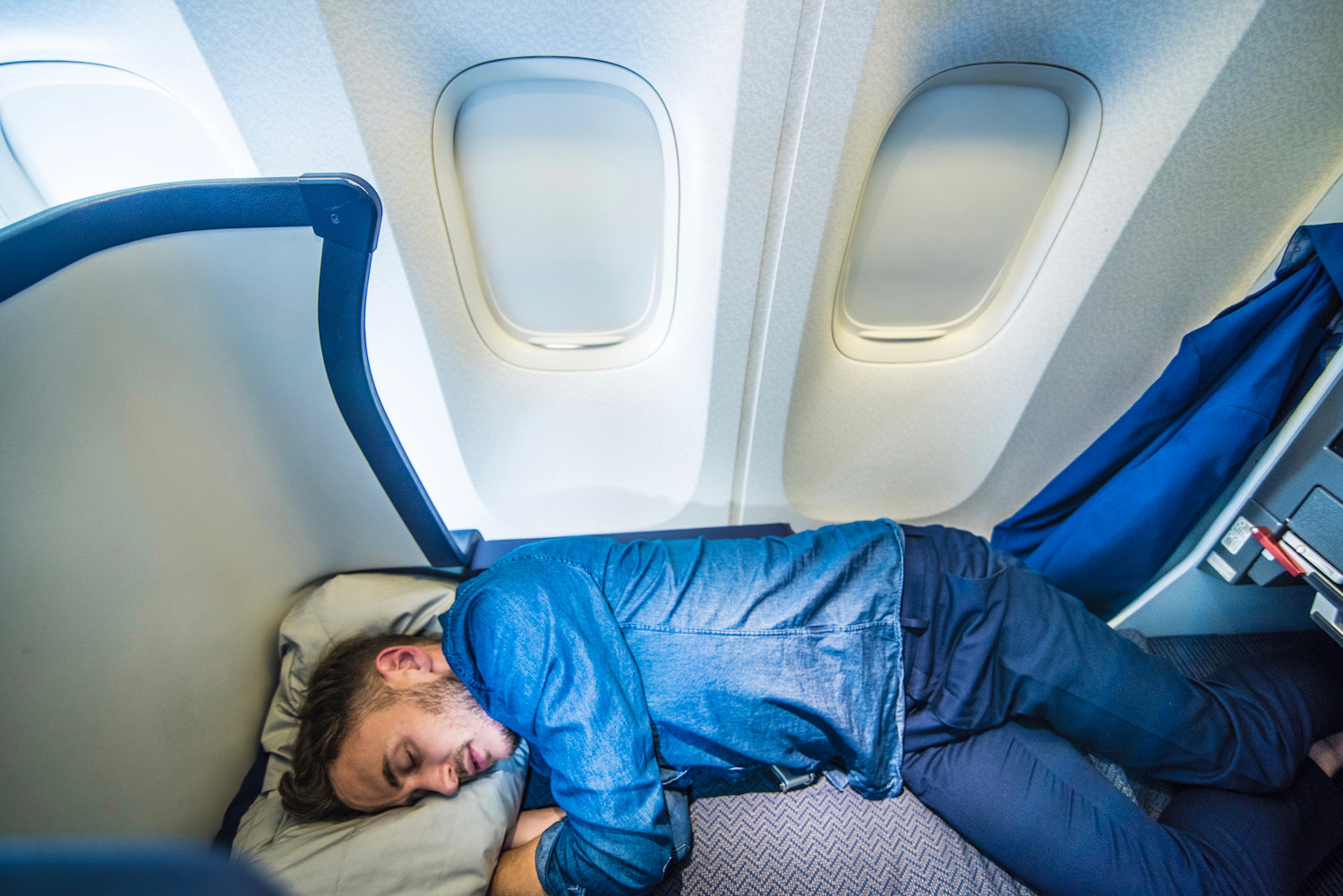 Using Miles & Points to Book Business Class
Frequent flier miles (and, especially the past few years, credit card points) have long been a great way to save on business class tickets, allowing you to fly for an effective rate that's much cheaper than you would pay in cash. This is still a great way to fly business class for cheap—I even offer a service that helps you make the point of your points—provided you have or can easily get tens of thousands of miles.
You see, airlines have made it much more difficult to earn frequent flier miles the past several years, with most now basing accruals on how much you paid for your ticket rather than by the distance you fly. Additionally, credit card issues are making it difficult to sign up for multiple cards and reap the generous sign-up bonuses that tended to be the easiest way to earn frequent flyer miles in the wake of airline program de-valuations.
As a result, since the majority of long haul business class flights cost no less than 50,000 miles one-way, frequent flyer miles aren't a great way to save on business class in every case.
The World's Best Business Classes
I've taken the majority of my long haul flights the past couple of years in business class, which has given me the opportunity to review some of the world's best premium airline products. Click through the links below to check out my reviews of dozens of business class international flights, from ANA to Qatar Airways.
The Bottom Line
There's no one way to ensure you can fly business class cheap. Instead, you need to master a variety of strategies to maximize the chance that you'll save on business class. From search tips to being flexible on where you fly, and from fare sales or mistake fares to booking business class with miles and points, there are enough tools at your disposal that you'll never have to fly long haul coach again—if you play your cards right.
Pin It!